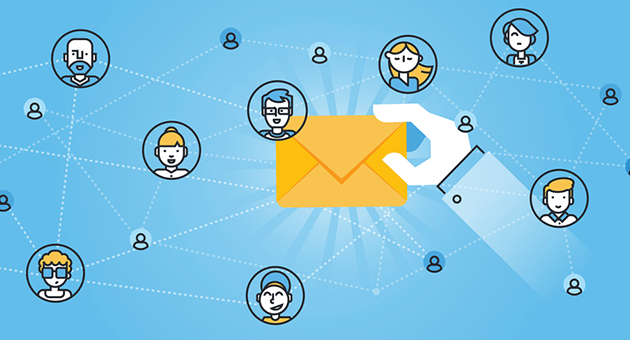 6 effective ways to get subscribers for your hotel
Getting subscribers for your hotel or tour company is a fundamental task and that future investment is very important for companies which really want to progress and increase their online sales.

Having just an active website and profiles on social networks isn't enough, you should take advantage of a marketing strategy that can be very productive.
Your digital marketing strategy should be viewed as a set of actions to be used for achieving the same desired results.
You should not forget to explore all the tools and possibilities available to enhance your business sales.
Each of these aspects are important and fundamental: Responsive website, seo optimized, active and updated social networks, powerful content, email marketing campaigns properly planned.
Why do we forget to try to get more subscribers?
Interestingly, many users don't pay attention to this aspect, they forget to try to get new subscribers.
The reasons can be many and some can even be justifiable, but usually companies don't give importance to new strategies for getting subscribers, possibly because of lack of knowledge and because they don't know what to do with this information, or don't understand the potential of this type of strategy.
Mistakes made by many users when trying to increase their mailing list
Subscribers are what I call "difficult leads", which means that, while in a mailing list, keep in mind that people are not just names in a database.
Often we forget that we could make many mistakes when creating a subscriber database.
►Sending many or few emails
Your inbox is always saturated with messages that you don't read, isn't it?
Usually, it is  because you are not interested in the message or don't have time to read them.
So the key is to find out the exact number of campaigns you should send to not saturate your subscribers, but getting to be the "top of mind" of the contacts, this is a difficult process and will depend on the type of products or services you are working with.
In general, for a tour company that sends newsletters, it could  be a good strategy to start sending campaigns once a week and evaluate campaign performance to adjust the number of emails if necessary.
►Sending unwanted advertising
If the subscriber is registered in your newsletter, you should not be tempted to send other kind of contents to this subscriber, this is very important, and many companies think that the fact that they have an email address, allows them to send any information they want, even if is not related to the interests of the subscribers.
►Send targeted campaigns
This is also very important, if you know what your subscribers want to receive, it will be easier for you to create good emails, good articles and an working marketing strategy.
Use groups to classify your contacts according to their interests.
► Copywriting errors
Copywriting is important to try and persuade users using the right words so these subscribers will do what you want.
Remember that copywriting and SEO must be used together.
►Problems with your  email marketing software
There is more than one email marketing system at your disposal.
Before you select the best option for you, check that:
 Most of your emails are not in the SPAM folder
 Your email marketing software has a customer service to help with any questions
►Subscribers not interested
It may be that your subscribers have been added to your list to receive any gift you offered, but they are not interested in other information.
It is one of the main reasons why, after getting what they wanted, these subscribers unsubscribe from your mailing list.
► The campaigns are boring
If you send emails with similar information for several weeks, many subscribers will get tired of your newsletters.
Varying content to keep the interest of your subscribers will be one of the keys to the success of your campaigns.
►Emails added without the express consent of the customer
There are cases where as soon as customers check in a hotel, they are  subscribed to the newsletter, without notice, with a general form without clear information.
Do you think this is a good practice?
If you use this strategy, many subscribers will feel "cheated" because you didn't explain you would be sending email marketing campaigns.
For your mailing list to be as clean as possible, you must convince the visitor to subscribe voluntarily.
Otherwise, you are wasting your time and money.
6 effective ways to attract subscribers for your tour company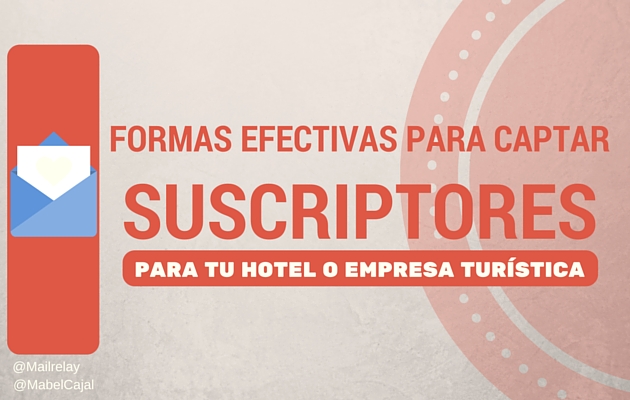 Let's move on to the action and I'll give you some ideas that certainlywill help you get more subscribers.
But before we start, remember:
"It is better to have a smaller list, but of good quality, than being a collector of numbers and emails."
1. Create a blog
As we discussed in the previous post on creating content for a tourism company, creating a blog  will be very important to the success of your company.
You can use a blog as an effective channel for talking about your activities, due to the fact that a blog is a versatile and easy to manage option, and you will have a great help to position your brand: Your blog about tourist will be on Google so users can find your company.
In addition, by attracting users to your blog with useful content, you'll have a perfect tool to convert your visitors into subscribers.
If they like your content, they will certainly subscribe
2. Prepare an attractive  lead magnet
A magnet lead is a free gift that is sent to the visitor in exchange for his signature, as an element of persuasion.
A lead magnet is certainly a good option if you want to increase your mailing list.
If you can offer something interesting to your subscribers, you will get new contacts, because users will register to receive your gift.
Examples of effective lead magnet:
Tour guides with  restaurants, monuments, etc.
Discounts and / or additional advantages in exchange for the email address
Gifts (you can partner with other merchants, for instance, to offer gifts for new subscribers)
You can find several options, but the important thing is to test to see what kind of gift works best for your visitors.
3. Think offline
Use your  facilities to encourage customers to subscribe.
You can put some sort of urn or box with forms, so your customers can subscribe when they visit your company. If you are a hotel, you could  leave forms on paper  in all the rooms, for example.
You can also take advantage of the reception of your hotel or other installation to suggest that the customers subscribe to your newsletter, when they are checking in.
But remember that the user must be aware that you are adding his information to a mailing list and therefore will receive your newsletters, to avoid the problems that we mentioned before.
4.Create your own loyalty card
This traditional marketing method is a perfect time to win subscribers and target them properly.
You can send newsletters to these customers, creating a relationship with these new subscribers.
5.Use popups on your blog and / or website
We are all aware that popups are very intrusive, but actually, this is one of the most effective ways to get leads.
You can set popups in different ways, for example, to be displayed when visitors enter your website / blog or when they leave it, or even when the user is reading the pages for a few minutes.
You can use your sidebar, and if you think it would be better, use an interesting image as well.
6. Use Facebook Leads:
You can use Facebook ads, as it  offers a system designed specifically for getting leads.
Evaluate the option to use a small budget on Facebook to test its effectiveness.
Another way to capture more subscribers to your tour company.
Endnotes
►Remember to always add an unsubscribe option, so you don't get spam complains.
Thus, the subscriber will not feel obligated to stay on your list.
►Remember that you must comply with the law in all your email marketing campaigns
You should review the legal aspects of your campaigns, and respect the privacy of your subscribers.
What do you think of these tips to get more subscribers? How are  you getting subscribers for your mailing list?
Please share your experience in the comments with us.
Greetings!