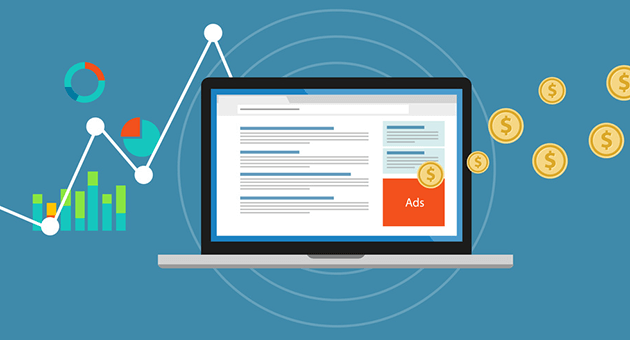 Advertising on Adwords: demystifying the CTR
I often read on the internet about advertising on Adwords, I see that is given greater importance to the fact that ads must have the highest CTR possible, for instance, the number of clicks the ad receives when compared to the number of views, so that the ad is as relevant as possible for users.

In this advanced article about Adwords, we will demystify the CTR that is so important for many marketers. This is just an indicator that tells which ad is the most attractive to users. This is nothing more than a Secondary goal that can contribute or not, since the real objective is always to increase the conversion rate of your campaigns.
The conversion rate is the indicator that will tell you if you are managing to achieve your goals.
To have a good conversion rate on your Google Adwords campaigns, you must do several things correctly, as you can see in this article.
If we investigate a little and search for information from experts in online marketing, the average conversion rate in Spain, for example, is between 1 and 3%, and up to 4% depending on the niche.
Let's look at a graphic example of an actual successful campaign and you will see one of the many examples where the Click through rate can't guarantee the best results (all campaigns were launched on the same day and created on equal conditions).
As you can see, here, two things happen:
The campaign with the largest amount of click is the one that has the smallest conversion rate
The campaign with the third lowest click rate is the one that has the highest conversion rate
You may think, "Sure, but look how high are all the click rates , this is very important. Yes, and it's true, in fact, there are many more variables that can affect the campaign, but in the end:
On which campaign would you invest a higher budget, on the campaign that has a Higher CTR, or the one that is generating more conversions?
My position about this indicator is as follows:
"The CTR on Adwords, is an indicator that measures the relevance of your ads, helps to improve your ad rank and increases the chances of getting clicks on your ad and visit your website, but it doesn't ensure an increase in the conversion rate, Therefore, it is a secondary factor, not to be discarded, but it is not the most important aspect"
In fact, we could have a clickthrough rate of 30% in a campaign that may be a complete disaster. Imagine receiving 30% of clicks and no conversion, you would be wasting your money.
Many people visited your online store, 3 out of 10 users visited the website, but they did not buy anything. The only positive thing is that you can create good ads.
Creating good ads on Google Adwords is important to have more potential customers, but it will not help if you can't achieve your goals.
So even if you create the best ads, you must remember that the goal is to get conversions, not just clicks.
In other words, what are the most important aspects for creating Adwords ads?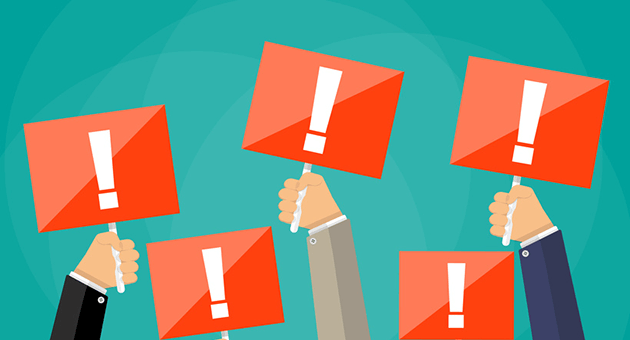 Except for a website that has the sole purpose of getting traffic, in most cases,
We need to set priorities in the following order:
1) Sales, subscriptions, reservations, signatures
If you create ads to sell something, the most important indicator will be the one that tells you whether you are selling your products or not.
On Adwords, you should check:
Conversion
Conversion Rate
To measure these conversions remember that you must insert a conversion code that will allow you to measure this data.
This code will vary according to the type of business you have and the type of measurement you need, so be careful and analyze correctly the type of conversions you will measure, what kind of statistics it will display, so you can get the correct results that you want to analyze.
2) Analysing and designing the content of the landing pages
The ad directs users to your landing page, where they will have more information about your product, service or system.
To achieve the best possible results, you should try to understand their behavior, what they do, where they click more, find patterns, try to exceed their expectations, create a simple and comfortable system, etc.
This way, your visitors will want to come back to your website.
You can have the world's best ad with a click rate of 90% but if users find something they don't like, you just wasted your money, because the visitors will not subscribe, or buy your products. It is the same thing with many popups, that are displayed seconds after the visitor entered a page, asking the user to subscribe, when he could not even see the content of the website.
On Adwords you can get some indicators, such as:
Quality level
Experience on the landing page
Although to analyze user behavior, I recommend using Google Analytics, and if you can afford it, paid analytical tools can offer you more options like heat maps to analyze what happens on your website in order to find any aspect that can be improved, as regards to usability and user experience.
3) Average Ad Position
It's not the same thing to get a click on page 1 to page 3, it is much easier to get higher percentage on the first page and the first page positions.
Studies indicate that after the third or fourth page, most users rarely click and try to search for other information.
That is why you need to work hard to be on the first pages, and only after that you can focus on CTR.
In Adwords this can be seen directly in the column middle position. Here I must stress the importance of ad scheduling.
The better you schedule your ads over time, the more accurate statistics You will have. We should always try to schedule ads to be displayed in the days and hours when the target audience is clicking on the links.
For those working with Google Adwords, it is not advisable to create ads to be displayed without any scheduling.
In any case, I recommend you start testing with different hours, and so, once you are obtaining statistical data on higher conversion rates, you can concentrate your investments during these hours to improve the conversion rate and improve the profitability of your campaigns.
4) Click Through Rate in advertising on Adwords
If you need a better position on Adwords, your ad should be relevant to users. The better this indicator, the more chances you have to drive traffic to your website.
Ideally, you need to get as many clicks as possible, so that you can compete in the first pages and get quality traffic to be able to convert these clicks.
But you should not go crazy because of it.
With 3-4% or even less, you can get traffic to your site and achieve your goals It doesn't mean that your ad is not good or you have to stop the campaign and create another one, but a click through rate of 20% doesn't necessarily mean that you will be able to convert more visitors.
In many cases, the ads with the lowest CTR are the ones that have the greatest conversion rates.
So remember that the most important thing you need to consider, for creating advertising campaigns in AdWords, or any other type of campaign, is that the number of clicks is not the most important factor, at the end of the day, the conversion rates will give you the best results.
That is, the angle of the funnel sales should be as straight as possible, indicating that you are converting more with fewer visits.
In this image you can see the difference between two examples: one of a campaign focusing on visits and the other one with focus on quality visits (conversions) with ads not created just to capture a lot of users.
In which of the two campaigns would you invest your money?
You are probably thinking, but why can't i have both rates? And this is true.
But what this article wants to explain is that while Adwords is a advertising tool, you need to know which one to prioritize among its indicators and focus your efforts on improving the conversion rate, which is the factor that will increase your profits, your reputation, and ultimately ensure the success of your business.
It is very important to know how to analyze all the data you have collected, to help improve your campaigns and identify aspects that can be improved to increase the chances of converting users.
The important thing is not that people see your ad, but that they visit your website.
Conclusion:
For an advertising campaign in Adwords to succeed, it is necessary to correctly manage the process, always focusing efforts on increasing your conversion rates, which is what will help you to achieve your goals.
I would like to know your experience on the use of advertising on Adwords, please leave your impressions in the comments box.