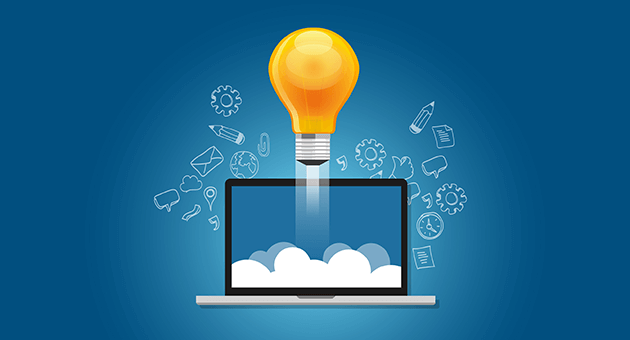 Lean Startup and Email Marketing, a perfect symbiosis for your business
Lean Startup is a methodology to reduce the risk for companies which want to launch an innovative project for the market. It comes from Sillicon Valley and its promoter is Eric Ries.

Lean Startup works well in uncertain environments where a startup, an entrepreneur or a company doesn't know how the Market, the customers, cost and price of services or products would work, as well as which sales channels will be more effective.
The great advantage of lean startup is that it proposes a step-by-step method to gain validated market knowledge. This knowledge is nothing more than, slowly changing the assumptions of our business model,  for concrete facts.
And you know the power of email as a marketing tool. With this in mind, I thought that we could take advantage of this post to join the two concepts and create the Lean Email, that is, apply some rules of Lean Startup for your Email marketing strategy.
Three Quick Examples of Lean Startup and email marketing
Example # 1 Testing the value of a product or service
One of the best ways to test whether the product created on your website is correct or can be improved, is to create A/B tests
To do this, email is a tool that allows you to target your
data and send the newsletter to a specific part of the database and another message to another part of the database.
Imagine you want to launch a new product or service.
For example, an online course:
In this case, you can create a landing page with a test offering the course and a registration form, with another page changing only test.
You send the mailing. Sending an email with the link to 50% of your database and another email with a different link to the remaining contacts.
You measure which landing page has the highest number of subscribers and so you will know which page should be used for your new course.
Easy, isn't it? With this test, you will be able to learn more about the market and your sector.
Example # 2 Testing a product's price
Another example that can be tested quickly is the price of a new product.
You can create two similar landing pages, with the only variation in the price of the product or service you are offering.
Important
This example is interesting and should be used after the previous one, because you have already tested the test for the product or service, and you already know which landing page that works best.
In this case, we have two similar pages with different prices. Sometimes we may think that more people will be registered in the landing page with the cheapest price, but this will not always be true and therefore you should always test.
Imagine that you want to offer an innovative product. Sometimes users don't have any  reference price for other products because there is only similar products on the market, nothing like your product. In this case, it is difficult to know the ideal price  to enter the market, but an A/B price test can be the solution.
With these two pages, you will see on which page more users were registered and in many cases, it is not the page with the lowest price. In addition, the number of leads  may be similar and in this case, you could try to work with the highest price, which is very good, isn't it?
Example # 3 – defining the main characteristics of a new product Or service
Another interesting example is a company interested in launching a new product or service for the market.
For this purpose, lean email can be another good option as it allows you to have access to a large number of people to whom you may contact and ask for suggestions.
A quick example for working with lean startup and email marketing: Imagine you want to expand your range of products by adding more colors to a product that was sold only in black color.
In this case, it is very easy to create a small survey and ask users to give their opinion, choosing on a scale of 1 to 3 the three colors that they would prefer to buy.
Before you start manufacturing and generating stock in several colors, without knowing that you would be able to sell all the products, such an experiment can help you discover which should be the first three colors that you should start manufacturing.
The main problem in doing experiments with Lean startup and email marketing
The problem is that sometimes you may have a database which is not big enough to do this kind of test.
In this case, the first step is to build the database that will allow you to run these tests. So I want to give you some tips that work for me in my projects. This way, you will be able to build the database with which it will be possible to create an interesting online business for you and your customers.
5 tips that will make you a lean Emailer (a completely invented word)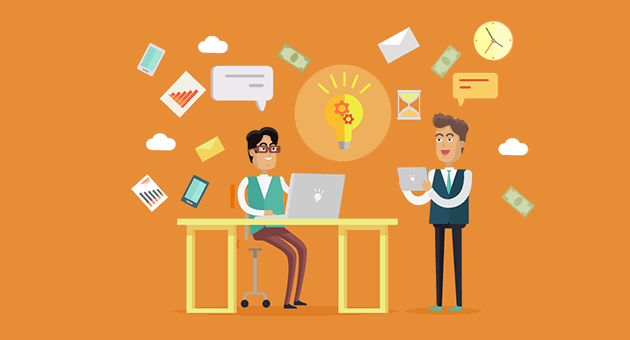 Tip # 1: Capture emails from day one
"But if I have almost no traffic" Yes, but it is very easy, you can take advantage of the little traffic you have, to start building your database. Because, certainly, these first users visiting your site, are visitors who can become customers, because they are users who are searching for information, comparing prices, otherwise, why do you think They found your new website, which is on page 7 of Google?
These are the ones that in Lean Startup are called early adopters.
They are the first customers with whom it is possible to start building the new digital business.
These users know that they have a problem, they know that  they are spending money on solutions that don't meet their needs and are trying to find another solution.
These first visits, in fact, will be the most important to the success of your website.
Tip # 2: Provide valuable content that users can download
It sounds silly, but it is not.
I like to see what other sites offer for download. We can learn a lot, with the strategies of other sectors and other companies, in order to create successful campaigns.
Most often offer high quality content, some offer bad content and in other websites, it's almost worth begging the webmaster to ask to be removed. Offer quality content to help your subscribers and they will want to receive your emails.
The website may have a more or less modest presentation, but if the content is good, the site will be positioned as an interesting page and will get more and more new visitors.
Tip # 3: Send emails to your subscribers right from the start
What could be sent?
Many things, such as interesting articles, events in which you participate, workshops, upcoming releases and any information relevant to Your subscribers.
Of course, if you are sending something just to send, it is best not to send it, but if you have nothing to say, you should identify this as a problem which should be solved as soon as possible.
In addition, when you send emails with platforms like Mailrelay, you have the possibility of knowing which people are interacting more with your content.
In case you have to contact users, for example, these people may be candidate to help you with more information about your company.
Email marketing allows you to find early adopters and also which subscribers are most active, so you can move on to a more personal approach to help develop  your product or service. This is very good for the Lean Startup methodology.
Tip # 4: Listen to user comments
Building a quality community involves two things:
Generating interesting content for your audience and, above all, knowing what is of interest to your audience.
To do this, with every email you send, try to get feedback from users. You can try to Motivate them, asking what they like and what they don't want to receive, asking them to leave comments on your blog, because  Ultimately, this interaction may give you new ideas for your business.
After listening to a user who took time to respond to your newsletter, the next step is to send him an email. It is something many of us will do, but sometimes marketers forget it.
Tip # 5: Do Your Best to Improve SEO and Social Networking to Increase your database
Sometimes we think that we are not able to increase our database at the speed we would like.
But if you have almost no visitors to your site, it will not be possible increase your database.
SEO and Social Media are important tools to get more visitors, and therefore more subscribers. If these channels are not used correctly, you will not have visits and, no matter how good your content is, your site will not have visitors.
Driving traffic to our site is the first key step towards building a good database, so you should think about how you will position your website, if you will do it yourself  or  you will hire a professional, but you should find a way to do it.
I hope these examples and tips can help you become a Jedi of Lean Startup in email marketing to start improving your products or services and increase your sales.
If it works for other people, why it would not work for you?