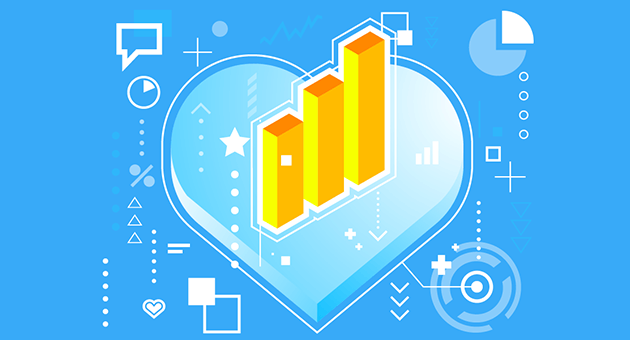 What are the emotional marketing strategies used by most major brands?
There are still many skeptics about following an emotional marketing strategy. They think users feel uncomfortable and so these companies miss many sales opportunities, however the big brands use this type of strategy to increase their profits. If they are doing it, it will be for some reason.

There is mounting evidence that a combined strategy with email marketing and emotionality, is a good option for any company.
It is a strategy that helps to increase the database and the number of sales, if done correctly.
However, many companies (and entrepreneurs) try to apply this strategy on their sites to attract subscribers and don't get good results.
They offer discounts of all kinds, openly ask visitors to subscribe to the newsletter with exclusive gifts, use subscription forms with flashy tones to catch the attention of users, but nonetheless they can't achieve satisfactory results.
Worst of all is that even when they succeed, they can't convert subscribers into cash.
This really happens very often, and we are constantly being bombarded on the internet, where numerous blogs give marketing tips for several different strategies.
So, what is happening? Where is the mistake or what wasn't done to increase conversions?
All these questions are difficult to answer because not all companies are the same and to do a better analysis, we would need to talk about a specific case.
However, what we can do is talk about large companies, these prestigious brands that are a reference all over the world.
It is true that most companies can't be compared with these brands for various reasons and certainly can never achieve the same results, but if you apply the basic marketing principles that can be learned thanks to observing the strategies of these brands, you  will certainly increase your conversions.
From a logical point of view, large companies don't need to send emails because:
 They are known all over the world.
 They have a very good reputation.
 Everyone buys their products
 They are already working with advertising campaigns using other means
But the truth is that yes, the known brands employ emails as one of the strategies to increase their profits every month.
The curious thing is that it works, at least for most of these brands. It seems contradictory, because in fact they don't need to contact customers by email.
But why do they do it? What are the benefits for these companies?
And for their customers?
The truth is that these companies can get many benefits and their customers as well. Now you will know why.
Emotional marketing and email marketing: an explosive mix to increase your sales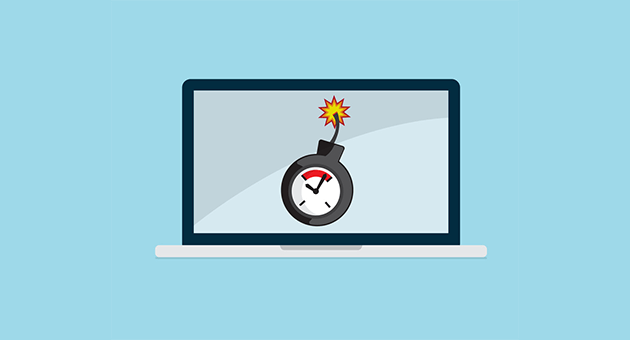 In order to be able to sell, it is necessary for the customer to feel identified with the brand. And this really is true.
Great brands get this at all times. They are able to connect with their users, so they can't stop thinking about the advertising until they make the purchase.
This is because they created a good emotional marketing strategy, working  with the emotions of buyers. When this occurs, the user has nothing to do, he will not be able to escape, he will have to buy the product.
This has certainly happened to you, when you saw an ad on television, , radio or a poster, about a product that you feel you had to buy, that you wanted to own.
But you can also use emotional marketing with your subscribers.
In fact, it makes perfect sense, considering that people connect more and more to the Internet and thus consume information on numerous websites.
How large brands use emotional marketing to capture new subscribers?
Emotional marketing, in addition to generating emotions in the user who is reading the information, satisfies a specific need.
And that's what large companies usually do. These brands don't use phrases like:
"Subscribe to our newsletter", "Subscribe and get a gift"
But they simply offer what the visitor needs.
It seems like a very simplistic strategy, but maybe that's why these companies can get Good results:
Because they have no need to ask, they simply have something to offer. This is something like love. If a person asks to be loved, He or she will probably not be; But if this person simply offers love, he or she will certainly receive it.
In email marketing, paradoxically, it is exactly the same thing.
► So the first rule is to give and offer, but don't ask for anything.
However, the work is not yet finished. There is one more step which is also extremely important, to achieve customer loyalty. You have a subscriber for now, but that doesn't mean that the user  will be on the mailing list forever; Now you have to know what to do so he never
Wants to unsubscribe from the database.
This is the point where many prestigious companies usually end up doing things wrong, but obviously, not all of them.
Those who don't do it correctly are penalized and their emails end up landing directly. in the SPAM folder and the messages are forgotten. It's like losing a subscriber, even when the user is still in your database.
But let's focus on those who do things right. This is the  only way to learn.
The companies that have a correct email marketing strategy, are those that analyze the interaction of their subscribers on the Internet.
They know the times and days that subscribers interact with their e-mails, they know when these users are connected in the virtual world. So the emails arrive at the moment the subscribers want to consume information and, this helps them to  increase their profits.
► In short, the second rule is to analyze the behavior of subscribers to increase conversions.
But there is another important point:
Not all companies do this because they often offer just one product or service and don't need to do this, but the truth is that the more segmented is the database, the better the results.
Thus, they will always send valuable information to subscribers.
With this, the subscribers will always read the emails, because you will be sending messages about subjects that are of interest to them.
So the 3 basic rules that big brands use are:
Give and offer
Analyze user behavior
Analyze user behavior
To show how important this type of strategy is, these are the profits of some of the most prestigious companies in 2015:
Danone: $ 24.9 million
Coca-Cola: $ 44.3 million
Nestlé: $ 87 million
Certainly without this combination of email marketing and emotionality they wouldn't have been able to earn all that money.
Examples of email campaigns  and emotional marketing strategies
This whole theory is very interesting. You know more or less what they do to use such strategies, but this isn't enough.
People need to see it to believe it and although it is not always true, an image is worth more than a thousand words.
You will not see a complete strategy applied by a large company because we could write a book about it, but you will see the most fundamental aspects of the strategy for getting new subscribers.
So I'll give you some examples of combined strategy that are used by well-known brands.
Coca-Cola
Let's start with one of the most important brands, Coca-Cola: a brand that has demonstrated throughout history, that they know how to work with marketing.
They created several important campaigns that will be remembered for a long time.
In modern times this company is creating very good marketing campaigns. They are the reference point for many other companies when they need to work with emotional marketing strategy.
The marketing strategy applied by Coca-Cola, is actually to generate emotions constantly, as you will see  in the next  image.
Each section of the website generates a different feeling. But all of them can generate positive emotions, without exception.
Coca-Cola has another virtue that helps make a difference:
It encourages the participation of its customers, explaining all the events in which they are present (clubs, events, concerts, &) and also all the promotions that the company offers.
However, to have more detailed information, the user will need to register.
And that's when email becomes the center of the strategy for the first time. By creating an account, the user will be registered in its database.
Please note, the company offers the option of not receiving promotional emails, if the user doesn't want to. This is really important for this to work.
Look at this image and you will understand:
As you can see, they don't ask users to subscribe, they simply offer, nothing more.
Mercadona
Mercadona is one of the companies that knows how to work with the campaigns correctly. Their email marketing strategy and emotional marketing is so disguised that most users would not be able to detect it.
As in the case of Coca-Cola, they don't ask for anything, but they help to solve a user need, but in this case the company helps the customer to purchase through the Internet.
How can the company help?
By offering users an alternative to create an account on their website and use their services for finding the products the user is looking for .
With this information, the company can work with email campaigns, by sending information to this new subscriber.
If you focus exclusively on their marketing strategy, the home page is focused on capturing subscribers, but as in the previous case, without the user noticing, meaning that he is not registering only to receive commercial newsletters.
See the image below:
In three of the six sections there are options for attracting subscribers, they are:
 Online purchase
 Online invoice
 Mercadona Card
If you want to buy from home you need to register, if you want to receive an invoice, you will have to create an account, if you want to take advantage of the discounts offered by the card , of course, you would have to signup.
So Mercadona will be able to send exclusive promotions to its subscribers.
In addition, they offer several benefits for subscribers, because the company offers job search options, the user can read the story of the company and access its channel, with very important information.
If you notice, they don't not have an opt-in form; they simply help users and in return get a new subscriber.
Nestlé
Nestlé's website immediately catches the attention of visitors:
It is full of pleasant, persuasive images that help users to understand perfectly all sections of the site.
In addition, another point that stands out is the clarity of their messages, so that there are no last minute surprises when the user receive the email campaigns.
Have a look at this image:
When you enter the website, one of the first things you see is The "My Account" section.
This is a great option for capturing subscribers. However, it is not the only section that is used for this, there is another area for this, which is a little more aggressive.
See the image:
This page invites the visitor to access a registration form for more information about their promotions.
When you access the page, you can see the following:
In this section, there is a list with the different promotions.
It is not SPAM, although it may seem like it is precisely the information which the user is looking for.
To take advantage of any of these promotions, the user must subscribe, and from there, the email will again be used as a Marketing strategy. In this case, Nestlé is targeting its subscribers correctly, so they can receive exactly the promotions they want.
The only thing I dislike about Nestlé's strategy for capturing subscribers is that the promotions section is very much at the bottom of the site. I think if the form could be at the top of the website, it would get more conversions. But this is a personal opinion.
In conclusion
While of course most businesses and entrepreneurs don't have enough  financial resources to work with this kind of marketing strategies, aspects such as email marketing can become a reference for future campaigns because in short, there is no need to invest a lot of money to work with email marketing.
The conclusion about the strategies used by large companies to capture subscribers can be summarized in:
Generate positive emotions constantly
All sections of the website use very attractive images
Don't ask subscribers to sign up openly, but try to solve their needs so they will want to subscribe
Increase the database and thus the profit
Obviously, if you decide to implement some of these strategies, you need to study your industry and adapt the strategy to your circumstances. But of course, if these companies can succeed, why can't you get good results as well?
What other emotional marketing strategies do you think large companies are using?