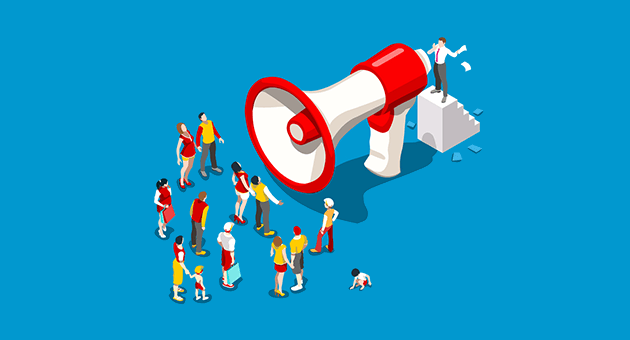 How to improve your online reputation with our email marketing software (Success story)
How to improve your online reputation with Mailrelay? The real testimonial of Teresa Alba
One of the aspects that most concerns marketers, and especially those of us working in the digital industry, is online reputation.
When I was starting, I asked myself:
What is online reputation?
How can I improve my brand image?
What can help me improve my reputation on the web?
What mistakes should I avoid?
Which channels and tools are best suited to work on this point?
How to measure my online reputation?
In my experience, email marketing was one of the main pieces to improve my online reputation, and Mailrelay was one of the tools that most helped me to strengthen my brand.
Before talking about my personal case with this tool, I will reveal a secret for you to improve your online reputation with your emails, which is none other than using your own style in each campaign, with a unique tone and message.
To expose all my experience, in this post, I will tell you:
What are the resources and tools that have allowed me to improve my online reputation.
Which evolution indexes made me notice an improvement in terms of visibility, as well as how Mailrelay helped me to reach these figures.
What tools do I use to manage my online reputation and boost my brand?
First of all, I would like to talk about communication channels and resources that helped me manage my online reputation.
Specifically, my strategy (if it can be defined as such since I prefer to call it a professional career) was based on 4 elements, all revolving around my greatest strength: content marketing.
1.My personal blog
My blog, Creative Design, is my cover letter par excellence from the start, and the link that connects the rest of the channels with good content that allows me to take it a step further in terms of online  reputation.
2.  Social media
I have always tried to work with social media in my branding strategy.
Although at first, I was a little afraid, I decided to work on the image of all my personal profiles.
These are the most immediate channels. Through them, it is possible to have conversations with followers, in addition to getting to know them more humanely and creating a supportive community.
3. Freelancers
The partnership with the freelance professionals from the MadridNYC agency gave me the possibility to transmit much more credibility because working with the portfolio of a brand that has been in the  market for more than 15 years helps a lot.
4. Email Marketing
As a later resource, which, over time, has become increasingly important in my marketing strategy, email has become vital to keep my subscribers updated on my activities.
After testing different platforms, I ended up working with Mailrelay, because the technical support service and all the advanced resources allowed me to implement several strategies that I will talk about later.
Why did email marketing help me improve my online reputation?
I started the post by emphasizing how the use of email helped me to gain more visibility and reputation on the Internet. And although I began working with email marketing later, this option has become one of the pillars of my strategy.
But why? Well, because it is one of the channels that work best if you know how to take advantage of it, as it allows you to:
► Strengthen your branding strategy
If you work with a professional design and tone consistent with other channels, your newsletters will be recognizable and reliable. I only discovered this after a lot of effort.
► Differentiate yourself from the competition
I always send precisely what users want to receive through a subscriber segmentation strategy.
► I approach users in a non-invasive way.
This allows users to decide when and where they will consume the content. Thus, I don't run the risk of annoying my subscribers.
► Increase web traffic
I always include a call to action buttons to encourage clicks and visits to my content, which are also shared later on social media (further improving my reputation).
► Strengthen the relationship with users
Analyzing the statistics that Mailrelay offers helps me to discover the most popular content.
► Generate positive expectations
I discovered that by setting a regular sending frequency (approx. Once a week), my readers would want to know what they would receive in the next email.
Relevant newsletters can help improve your online reputation.
This will change your life, especially when you are sure which tools you should use for your business and which are the best KPIs to measure your online reputation and whether what you do is valid.
Next, I want to talk about these indexes and, mainly, about the open rate, the indicator that I managed to increase more in the last months, promoting my sender score reputation.
What is the open rate (views), and what other KPIs were decisive in my strategy and management of my online reputation?
The open rate is one of the most interesting KPIs in any email marketing strategy, as it largely determines the degree of trust of users of your subscriber database.
The open rate represents the percentage of users who opened an email compared to everyone who received it.
It is one of the most relevant KPIs (although it is not the only one), and, of course, Mailrelay allows us to analyze it in the statistics section along with many other reports.
Let's see what other indicators we can check in this email marketing software.
► Sent/delivered/bounced emails
These indicators determine the quality of our database, since campaigns bounced or delivered will demonstrate the quality of our email list.
► Total and unique openers
This is the number of times that our emails are opened in total and only by a single user.
► Total of subscribers who requested removal from the mailing list
I often analyze how many people have unsubscribed from my campaigns to identify what was the reason; Did they not like certain content? Was it because of the frequency of campaigns?
► Click-through rate
By reviewing this index, I can determine which links are getting the best results.
► Devices
If emails are not displayed correctly on some devices, that could affect unsubscribe and open rates.
► Geographic statistics
Not all tools return this data, but Mailrelay offers this information. That means we can analyze where in the world each subscriber who interacts with our informational email is from.
How did I manage to increase the open rate and my online reputation with Mailrelay?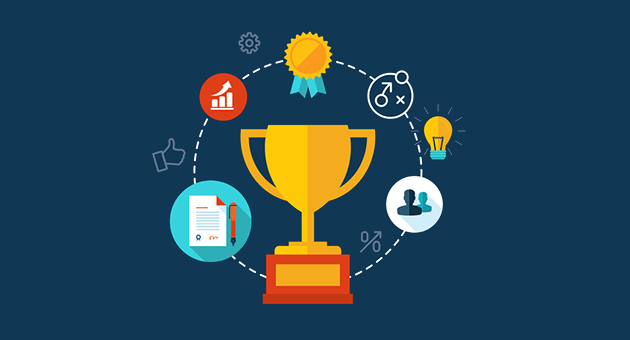 After launching several campaigns during the first months, the open rate was the indicator that most caught my attention, because, depending on the type of campaign I sent, this indicator fluctuated considerably (influencing the overall results).
After reading a lot, I started to understand the aspects that were influencing this indicator, and to help you, I would like to talk a little about this, since if your open rate is extremely low; you will not be able to improve your online reputation.
Let's see them:
Basic account settings.
The design of the email.
The keywords included in the message.
Campaign targeting.
Basic settings to prevent SPAM
If you want to improve your online reputation, you will have to create relevant content. If your emails are landing in the spam folder, how can your subscribers trust you?
To ensure that my emails would not be flagged as SPAM, I had to add the two initial settings to my account:
I added a custom domain for my campaigns to stop using the shared URLs available in the free email marketing software.
I asked my hosting provider (GoDaddy) to modify SPF records so that ISPs would identify my domain as secure.
In addition to these basic settings:
I sent a first test campaign after checking my campaign's spam score.
I changed the sender email address, to use a recognizable and easy to identify sender name.
I included an unsubscribe link in the template to use it in all campaigns, to prevent my newsletters from being marked as spam by my subscribers.
These are necessary (though not sufficient) aspects to improve the open rate and, with it, online or campaign reputation.
Next, I will talk about other aspects in detail.
Aspects to consider when designing your email
As I mentioned in the previous section, one of the aspects that must be taken into account to avoid SPAM is that the design or HTML coding of the template or email is accepted by ISPs.
Here are some tips for improving your designs and ensuring a higher open rate:
Avoid overloaded designs: the main element is the content, so that should be the protagonist. An overloaded design will make the content go unnoticed, and your email will end up looking like an advertising brochure.
Don't use too many images: you should use an adequate ratio between images and text. This is necessary to prevent SPAM and for your campaign to be displayed correctly. In addition to that, if you send large files, you will spend more credits for each email sent.
Your newsletter is not a website: the email is not a landing page, so your newsletter should be created correctly, with texts, links, and images, but it should be tested on several devices (you always have the option to include a link for a desktop version).
Check the links: sometimes, the inclusion of strange characters or suspicious links is the trigger for the email not to be accepted by ISPs.
Adaptation of the communication tone and the keywords
Without good content, no matter how hard you work on the design or configuration of your campaigns, users will end up getting tired and canceling their subscription.
Personally, I am cautious with the type of words I use when I want to create a promotional campaign (especially when writing the subject line). I never use common words like "free," "offer," or "discount."
This is vital for creating unique content that your subscribers will want to read.
In this sense, I always try to use a personalized tone, because I don't want to create texts that are confusing and difficult to understand.
For this, I applied some copywriting tips, such as:
I use a consistent tone like the one I use in other channels.
I offer content with realistic data, generating more credibility.
I write easy to read messages.
Email list segmentation
After I started working with this email marketing software, I managed to segment my email list, as the system offers filters and classifies contacts by levels of engagement.
It is a configuration that is closely linked to online reputation since sending emails to the right people makes them value them better than if they were sent to everyone indiscriminately.
Mailrelay allows you to use this free feature to measure subscribers' reputation, similar to what can be found on movie reviews or product comparison sites.
Thus, I can analyze the behavior and acceptance of each subscriber about each of my campaigns sent.
After segmenting my email list, my results improved, and I managed to:
I started sending more timely campaigns, based on the interests of my subscribers.
Customize promotions and special content, something that adds a lot of value to the most loyal users.
Loyalty to users who follow my emails regularly.
Identify the most and least active subscribers, applying different strategies for each one.
Conclusions and achievements
By implementing email marketing as one of the main steps in my online marketing strategy, improving KPIs, and, especially, the open rate of my emails, I have substantially improved my personal brand and.
Now, I can reach more people with each promotion, and my content is consumed by more users, thus increasing the likelihood of sales and subscriptions to my events.
The road has been long (and I still have a lot to achieve), but with this email marketing software, I am starting to see results that until very recently, I would never have imagined.
I hope that my experience will help you improve your online reputation and that, like me, you will learn to get the most out of email marketing.
Translated by Micheli.