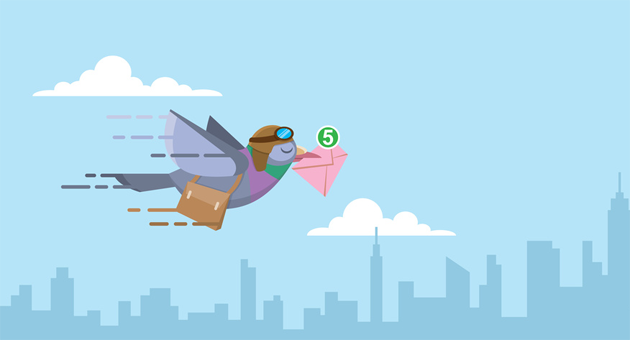 How to choose the best email marketing service for your company?
Understanding the advantages of the email marketing services is vital for you to choose the most effective email marketing software. If you want to know what features you should look for in an ESP, this post is for you.
It is not the result of chance that today there are many email marketing tools.
The presence of online companies has already become a reality and it is clear that all companies and entrepreneurs who want to improve their online presence will need qualified services and, if possible, with more economical options.
Especially if we focus on email marketing: one of the best digital marketing strategies that exist today, but unfortunately many people ignore it for lack of knowledge.
· The famous phrase "your money is on your email list." is truth without palliatives.
There are more and more success stories that include email marketing and show that everyone, or at least most entrepreneurs, are using this technique to create a solid digital marketing strategy.
However, there is still a lot of ignorance about the different existing tools for planning an email marketing strategy. And that, for all practical purposes, is counterproductive.
Basically because most email marketing platforms require that new customers pay money from the start for each campaign and this supposes a high risk.
First, because you may be investing money in an email marketing software that doesn't provide the necessary services for your needs. Also, because other platforms are 100% free, but don't offer guarantees of success.
► To give a quick example.
About three years ago, many companies and entrepreneurs started to work with Feedburner: the email marketing software created by Google.
At first glance, it seemed like a great idea to bet on this platform because:
It's 100% free
You can import your subscribers
It allows you to send bulk emails automatically
It was created by Google
However, it was one of the worst alternatives of the moment.
Proof of this is that nowadays this system is obsolete, it is basically used only for sending feeds, and virtually no one (to say the least) is using this platform.
Finally, they realized that these advantages were not enough to drive conversions.
Basically because:
 Emails can't be customized
 It is impossible to target subscribers
 There is no option to set up autoresponders
 The email marketing software is confusing to most users
 You can't see the names of your subscribers
 Etc.
As a result, the vast majority of users decided to look for better alternatives for creating an effective email marketing strategy.
Because of this, email marketing platforms have become much more popular.
Before that, email marketing was not very well viewed (and there are still some people who still think this way, but this is already another story).
The problem is that it is very difficult to find the best option due to the great competition in the sector.
That's why it's so hard to choose the best email marketing software, since the available features may be confusing to those who are not familiar with this type of platform.
But there is good news. You will be able to know the main advantages of an email marketing software.
And for this, there is nothing better than following the advice of an email marketing service that has a good online reputation as is the case of Mailrelay.
In fact, with Mailrelay, unlike other email marketing software, you can take advantages of premium features totally free.
Considering this aspect, we can now delve into the subject so that you can better understand the concepts you will read in this article.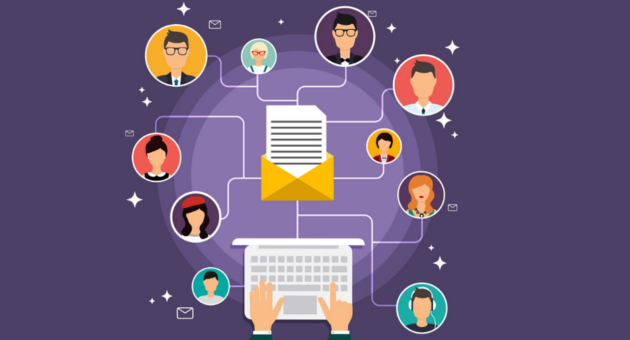 · Key aspects and benefits that your email marketing software should have
To work correctly with your email marketing strategy, you should keep in mind some key features that all software should offer.
For you to understand these concepts, I will explain the benefits that Mailrelay offers.
Remember that most of the services offered by Mailrelay are totally free, this point should be taken into account when you are investing in email marketing.
That being said, these are the fundamental aspects that all email marketing services should offer:
► Free account
I believe that any email marketing tool should offer a free account for all its customers.
Not all platforms offer this alternative. In many cases, you will have to start paying from the first email you send.
If you don't have much experience with email marketing, you can have difficulties during the first campaigns.
Working with a free account is an extraordinary way to learn how to deal with this type of software so that later you have the experience in optimizing all tasks.
► Advanced features for sending emails
The technology used to send the emails should be updated continuously with algorithms to improve your delivery rate.
One of the most recommended systems is Smartdelivery. Mailrelay offers this technology for both free accounts and paid plans.
This algorithm was created to improve your delivery rate continually.
Spend less and send more emails
Many platforms have extraordinary services. However, the price is so high that the service becomes very expensive.
To get the best of your email marketing service, you will need to work with software that offers monthly and prepaid plans with accessible costs to your budget.
When choosing an email marketing software, don't forget this aspect, because when you pay a lot of money to send a newsletter, your profit margins will decrease. Fortunately, Mailrelay, in that sense, is on the right path.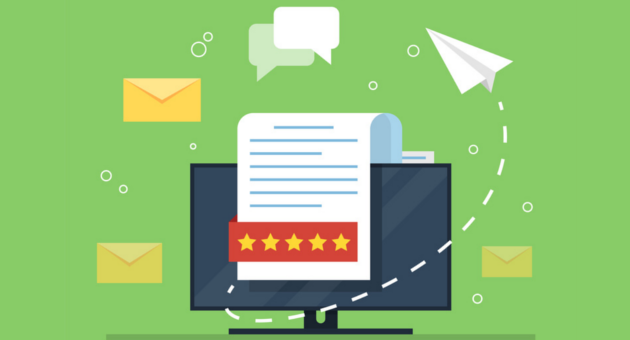 ► Special Accounts
Most organizations from the third sector don't have financial resources and don't have money to spend on email marketing campaigns. However, updating its members and partners is key to publicizing its activities and getting help for the NGO.
Therefore, platforms that are not just interested in making money offer special accounts to help these organizations.
Unfortunately, many systems don't have this service.
If you have a nonprofit project that fits within the rules to get a free account, you should contact the Mailrelay support department for more information.
► Technical Support
Technical support is one of the most important topics for people who work with email marketing. Depending on the software you choose, you will need to pay for technical support.
This can make all the difference in the results of your marketing strategy, since you may need help before you can pay for an email campaign.
A good email marketing software should provide adequate technical support for all users, no matter if they spend thousands of dollars a month or are working with the free service.
► Advertising on free accounts
Most e-mail platforms that offer free accounts take advantage of the opportunity to insert advertising in the emails sent by their servers.
Although at first, it doesn't seem necessary since you are not spending money to send your emails and the email marketing provider needs to find another way of getting something in exchange for the service, their advertising could seriously affect your digital marketing strategy.
If you have an online business and you are sending advertising from other companies in your emails, these messages won't look professional.
This can reduce your conversion rate dramatically. If you are working with a platform that adds advertising to your emails, you should look for another solution for sending your newsletters.
► Free templates and HTML editor
If you want to create newsletters with a professional layout, you'll need to work with email marketing templates or spend lots of money to hire a designer who will create your campaign. Templates are key to facilitating your work; you just need to edit the texts and the images to create a newsletter in a few minutes.
In addition, the user will need an optimized professional HTML editor to create newsletters within the standards required by ISPs that will receive these emails.
Fortunately, in Mailrelay, you can have this feature.
► Certifications
Every email marketing software should have certifications that will help to deliver your emails.
This shows that their services are reliable and professional.
This way, you'll be sure that most campaigns will not go to your subscribers' SPAM folder.
► Management of unsubscribe requests
To follow the current anti-spam laws, all emails you send should have a link so that subscribers can request removal from your email list if they no longer wish to receive your newsletters.
If you don't include this link, you will be violating the rights of your subscribers. And that's a severe problem.
Also, a professional email marketing software will offer you information about these subscribers so you can update your strategy and create more engagement with your active contacts.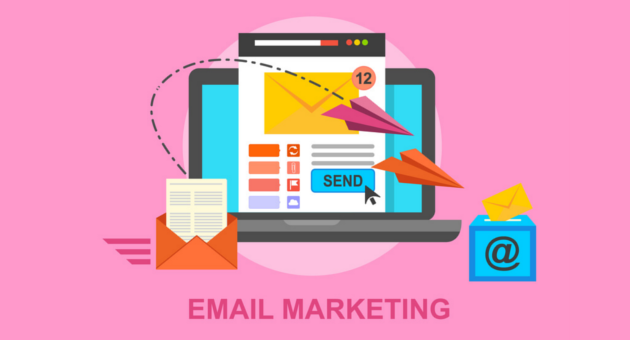 ► Scheduling campaigns
As the article progresses, things get more complicated as we need to talk about more advanced automation options. In some email marketing tools, this option is not available for free accounts.
From my point of view, everyone should have the right to schedule newsletters with the best available technology. If you can't do that, you should start looking for another email marketing service.
► Creating autoresponders
From here, most of the features we're going to talk about are just available for premium version in other email marketing services. The good news is that Mailrelay offers all these features, even for free accounts.
For example, if you want to work with autoresponders, most of the email marketing systems offer this great service only to customers who are working with paid plans.
However, this is not fair with customers who can't afford to pay for an email marketing software because they also need this service.
Autoresponders are vital to creating a lasting relationship with your new subscribers.
Automating campaigns helps you make more money and save time and resources.
If you can't access this service because you still can't afford a premium account, it's not worth working with that platform.
► Tracking bounced subscribers
Bounced subscribers exist in more quantity than many people imagine. If you can't identify them, you will spend a lot more credits and more money for each campaign you send.
Basically because they are people who have registered with a wrong email or simply didn't confirm the subscription and so they will never receive your newsletters.
► Sync with Google Analytics
If you have your own sales funnel or just want to track the visits you receive in your online business from your newsletters, you need to sync Google Analytics with your email marketing account.
It is very easy to implement and can help you to better analyze the behavior of your subscribers.
►Advanced filters for targeting subscribers
To create successful email marketing campaigns, you'll need to work with software that allows you to control subscriber's behavior, to send the emails they would like to receive. This will allow you to get to know them better and offer for them better products or services.
If an email marketing software doesn't have these advanced filters, you will lose a huge potential that will affect your strategy.
► A/B Testing
Once you've targeted your subscribers, you should run several tests that will allow you to analyze with more detail all the actions of your contacts.
This can be done with A/B tests.
This feature is already available in most email marketing software, although there are still many that don't offer this option for all users.
Also, there are other aspects no less critical that all email marketing services should offer, for example:
Private IPs
High performance on SMTP servers
API for integration with other services
Etc.
I could mention more essential features that all email marketing services should offer.
But I think all the concepts exposed were very clear.
Conclusion
It is already clear that email marketing is part of most online businesses and many entrepreneurs are working with it.
This bad reputation is disappearing little by little thanks to the good results that many people had and thus, more and more users are looking for this service.
However, it is no use working with email marketing if your software is limited or several features are unavailable for free accounts.
Fortunately, it is not necessary to invest a lot of money on a professional service from the first moment.
This is why I think this post can help you: because this way you will have the knowledge needed to know how to identify the main advantages of a good email marketing service, regardless of whether you have a free account or not.
Obviously, premium accounts are better and always will be, but all users, no matter the size of your project, should have the opportunity to use a free service to get started, to test and take advantage of the exciting world of email marketing without having to invest substantial sums of money.
Now you just need to start working and create your email marketing strategy.
What other features do you think an email marketing software should include?