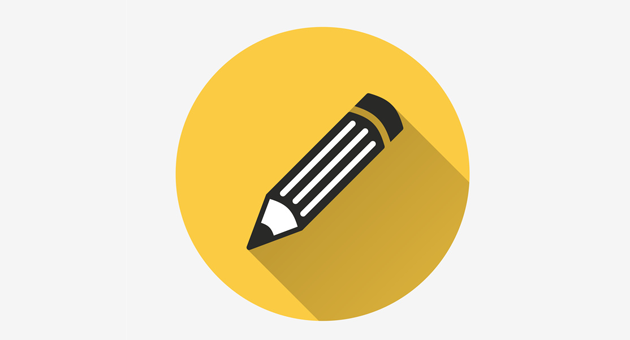 Creating texts for your email marketing campaigns
The reason we create texts is for them to be read, so that they are answered in a certain way. However, in several situations, the answer that we receive is not the one we were expecting to get from the readers.
In this post I want to explain how to create text for your email marketing campaigns to get positive results.
Although social networks are widely used today, they failed to overturn email marketing as one of the best online marketing techniques, if not the best.
In the Anglo-Saxon world, which is several years ahead, the online marketing experts still agree on one point, it is advisable to create a mailing list from The first day.
Of course you have heard more than once the famous phrase "The money is in The list. "This phrase is almost a motto for most popular bloggers in the world, who have lists with hundreds of thousands of subscribers.
The importance of the sales funnel
A few months ago I realized why 90% of bloggers are not generating income, at least to a considerable degree: because their sales funnel doesn't work properly.
The sales funnel is a marketing term that is also applicable to online marketing and you can understand it a little better with the next image.
At the top you have the readers in your niche who visit your blog.
By working well the sales funnel, you will be able to convert a small percentage of these visitors into regular readers, and a smaller percentage of regular readers will become subscriber.
Another much lower percentage of subscribers will buy something sold by you and finally some of your customers will become evangelizers of your product, recommending it to your contacts.
The problem is that most bloggers can't convert their blog in a profitable and enduring project, because they are only working with the top of the funnel.
[Only dedicated to generating content for visitors arrive]
It is very important to generate web traffic, since this is the main aspect of an online project, but once you receive the visitors, what are you doing with these visits?
You need to channel them to retain these readers so that they will become customers, and in the channeling process, email marketing comes into play.
One of the ways to improve the sales funnel is to create better texts for your email marketing campaigns, as many bloggers tend not to give great importance to the content of the emails.
I get many emails every day and I must say that I have seen several barbarities, sent by some bloggers.
Many people find that creating email marketing is simply sending a short message with a link to the blog, and these users are not taking full advantage of this strategy.
I can't get good results with my email marketing campaigns
Maybe you followed the advice of known bloggers and you worked hard to get a mailing list, but for some reason, you can't get the results you want with your email marketing campaigns.
Your goals when creating the text of a campaign can be different: inform your readers, increase your credibility, increase your sales …
Email marketing doesn't have many secrets, but there are a few factors which should be taken into account when creating your texts and certain mistakes you should avoid making.
Some of the most common mistakes are:
Message too focused on selling a product.
Poorly structured content.
Messages not created correctly.
Messages with little information for the reader.
Texts that the reader can't connect with.
Let's see how you can create texts to avoid these mistakes and manage to convince your readers.
How to create texts for email marketing campaigns as a professional
I don't want to just give you a bunch of disconnected information, but instead, I'll give you tips that you can implement to have short-term results.
The title or subject of the email is very important and will affect a high percentage of the success of your campaigns, because if you can't capture the attention of your subscribers when they read the subject line of the newsletter, your email will end up in the Trash folder.
Try applying the following techniques:
Ask questions for the reader.
Inform the benefit of opening the email.
Use short phrases.
Avoid words that can cause the email to be placed in the SPAM folder, such as Free, offer, promotion, money
Don't lie to your readers.
Use fun subjects.
Use a call to action.
2.Inform your readers about your offer. Provide data, statistics
A good way to prove that you are an expert and you know what you are talking about is by providing statistics on products or the niche with which you work. This way, the reader can see that you know what you are talking about and that you are not just making things up as you go.
3. Use storytelling
This seems to be a recent and new technique, but the truth is that people have been telling stories for thousands of years.
It is incredible the reaction of a child after listening to a story and if you can tell a good story, you can create the same connection with your subscribers.
4.Try to empathize with the reader.
This is a strategy that successful companies are using, but it is not always easy to achieve.
When you are going to send an email to your subscribers, try to help them to solve their problems, not just to sell them something.
If you can mention in the email the problem your reader is facing  and what is the best solution, you can get a very positive answer from your subscribers.
5.Well Structured Content
Sometimes I get emails that are so long that I feel like committing suicide.
Do you think anyone will read a single paragraph of 17 lines?
If you want your subscribers to read what you have to say, the content of your emails should include:
 Short paragraphs.
Subtitles.
Important words highlighted in bold.
Links.
Call to action.
Personally I don't like to send emails with more than 6 or 7 phrases.
We get lots of emails every day and when someone reads a message, they want to go directly to the point of the email.
Sometimes you can write an email and spend a lot of time searching for more things to insert in the message, just not to send a very short email.
But if the email is too long, you will only annoy your subscribers.
6. Use a valid "Why "
If you want your readers to do something, you should give them a good reason for them to agree to do so.
It is not the same to say "read this book" than to say "read this book, for it will change your thinking. "
7.Don't be afraid to repeat
Repetition is a technique when writing to emphasize something concrete and usually, the person gets the message faster if you repeat it at least once.
It is not about repeating the same thing over and over again to annoy the reader, but rather put focus on what you want to highlight by explaining the same thing, using different words.
8.Attack the "but"
Something I learned working in an American company is to attack the "but" of the customers, to put them against the wall so that they can't escape and have no excuses not to buy the product.
Your readers may like you and the content of your blog, but when it comes to buying something, everyone has an excuse.
To avoid this, you should attack the # but # with the content of the email, also explaining that to solve the problem the reader will have to buy what you are offering.
No excuses, will you buy it now, or miss this opportunity?
Structure of a well-written email
Greeting with the name of the subscriber.
Introduction that will explain the purpose of the email.
Explanation of the problem that you can solve with your product or your service.
Emphasis on statistics, with important data and information, opinions, real stories to show examples of other customers…
Explanation of what you are trying to accomplish or the solution of the problem.
Call to Action.
That is all. I hope these tips can help you to create texts for your email marketing campaigns and improve the contact with your subscribers.
Now it's time to get started.
Did you get a good response to your emails so far?
Do you know of any other technique that produces results?
Leave us a comment! :]