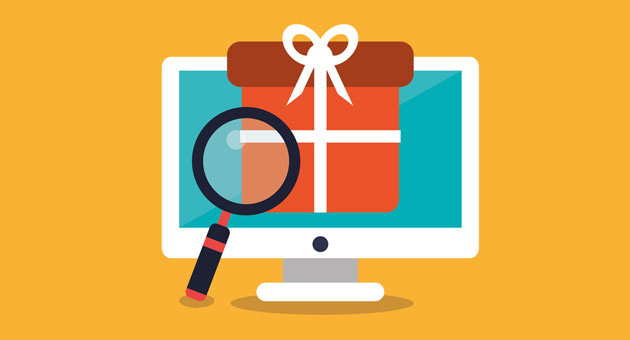 How to send a welcome gift to get more subscribers?
An important aspect in email marketing, especially for those who are still starting their activities, is to get new subscribers for your website or blog.
This is where many users opt for short-term strategies, such as buying databases or using softwares to generate email lists automatically, among other techniques on which we have already spoken in other posts in this blog.
The truth is that getting new subscribers is not an easy process and finding those people who are interested in what you have to offer usually demands a lot of work.
But don't worry, as many bloggers are getting new subscribers every day and you can do
The same, using a correct email marketing strategy.
In this article, we will look at the necessary steps for getting new subscribers correctly, that is, creating quality content, so that visitors to your site looking for information about your niche, see that your newsletter is the best option to receive additional information and exclusive content.
The first thing that should be clear is that nobody will subscribe to your newsletter just because they like the design of your blog, or because you have an attractive logo. Visitors are looking for information about something, when reading an article that you have published in your website, the visitor looks for information on a certain subject. If you have added a subscription form in this article, you can get some subscribers, users interested in your next posts.
This is a technique that works and should be used, but in reality, to really get more subscribers, it is necessary to offer something more, something that is much more important and that can only be achieved by subscribing to your newsletter.
In online marketing, this is known as "lead magnet", when you use something to attract leads for your newsletter.
►Creating a lead magnet means preparing a "bait", a gift to capture the email of your visitors.
This is an absolute truth, you have to see your visitors As possible "targets" that you can "capture" or attract to your mailing list. We could use more elaborate terms to define this concept, but I always prefer to explain these techniques in a simple way.
If for example you have published an article with tips for learning to play the piano in 6 months, a person accessing this content would be at least looking for information to start learning to play a musical instrument, quite possibly to learn to play piano.
In the case of this example, if you have searched for this information and you like the article, you can subscribe to the newsletter, if there is an opt-in  form on the website, but if the blogger who has published this content offers something even more important, for example, if the webmaster has created a "bait", an attractive lead magnet, it is much more likely that you would be interested in subscribing to this newsletter, because you now have something in particular that You can get for free.
What would be the best gift to get new subscribers?
The answer to this question is complex, we could create other specific articles about each option, but the main thing is to understand your subscribers, so you will kknow what can be appealing to the usual type of visitor who is accessing your blog.
This "gift" can be
An ebook
A guide
An exclusive discount
A template
A coupon
A t-shirt
In general, it is recommended to offer a "virtual gift", because for  most cases, the initial cost is low and you can use the same gift for all subscribers. In the case of our previous example, if the article on how to play the piano includes an ebook with additional tips for choosing the best piano, or a basic course for beginners with exclusive exercises only for users subscribed to the newsletter, without doubt, over time, the number of new subscribers will increase faster.
►Why?
This is because the visitor looking for information about how to play the piano will prefer to sign up for a newsletter that offers something relevant to their needs. Without a lead magnet, you can get subscribers, but in this case it would be necessary to work with other strategies, such as a stronger brand image.
A user interested in playing the piano, when accessing an article with tips on the Oxford website  will probably sign up for their newsletter, as this is one of the most important universities in the world and even if they don't offer a welcome gift, the brand can be considered a lead magnet enough to get subscribers. But if you are a local music teacher and offer lessons in your own home, unless you are a celebrity, it is very likely that only the content of your blog will not be enough to convince subscribers to register to your newsletter.
How to send a welcome gift to new subscribers?
The next step will be more practical, now that you have understood the importance of preparing a gift to get subscribers, let's see what options you can use to send this gift to these visitors when they subscribe to the newsletter.
Imagine, for this article, that you have created a "virtual gift", such as a PDF ebook to send to all new subscribers. For obvious reasons, the more you can automate this process, the better it will be for everyone, since having to manually send this gift to all subscribers would be a nightmare and would require much time and effort, so for this post, we will use one of the best features of a good email marketing software, the Creation of autoresponders.
If you still don't work with Mailrelay, before following the advice of this article, it is important to make sure that your email marketing software offers this option in your current plan, or if you need to migrate to another plan, or purchase additional services. In Mailrelay, autoresponders are available for all plans, including free accounts, but many email marketing softwares don't offer this service for all plans.
If you don't have a Mailrelay account (it is recommended to create a free account right now) you can still use the tips in this post, but for the next steps, we will use many of the
Mailrelay features, so the steps are for users who already have An active account in our software.
If you have already prepared the gift, now we will start programming the platform to send what you promised to your new subscribers. At this point, it is necessary to define a couple of things:
► How will the system know that you have a new subscriber?
If you want to automate the process, the first step would be to create a Subscription Form so your visitors can subscribe To your newsletter, and the system can receive the information that You have a new subscriber. You can manually enter subscribers on the platform, but this is not recommended because as the database grows, adding these emails to the mailing list will be increasingly complicated.
To create a subscription form in Mailrelay, you can Click on Opt-in -> Custom forms:
This form generator will be our main ally, since it allows us to easily set the options of our form. After the form is created, you simply have to copy the HTML code in your web site to start receiving new subscribers.
►What are the options to send my gift?
The next step will be to decide how the gift will be sent to the new subscribers, this decision will have an impact on your email marketing strategy, so if you want, you can try different options to see what works better for your website. The main ways to send this gift are:
Send it in the subscription confirmation message.
Add the file for download on the thank you page.
Send a newsletter created with an autoresponder when the subscription has been confirmed.
Send it in the subscription confirmation message.
In most cases, a suscription form is double opt-in, so the user undergoes a verification process to ensure that he is a real subscriber, who really wants to receive your newsletters.
We can create an article about this in the future, but to summarize, the user will follow these steps to confirm the subscription:
After visiting your website, the user has seen your gift.
He registered in your newsletter, adding his name and email in the subscription form.
The system marked him as an inactive subscriber and sent a subscription confirmation email.
If he really wants to receive your newsletters, the user clicks the  link and is directed to a subscription confirmation page.
►The first option would be to add the gift directly in the confirmation email.
This is the least-used option because many users can download the content and don't confirm the subscription.
But if you wish, you can click on the Opt-in menu -> Customer Support:

In this menu, you can edit all system messages, including the confirmation email the software will send before the subscription. You could add the lead magnet in this email, but this is not the most recommended option for reasons that we will see in the next paragraph. You can use it to customize the confirmation email, provided you are very careful to not edit or delete system tags, as if they are deleted, the message could stop working correctly.
Some users prefer to add the gift to this email, to demonstrate to the subscriber that he is receiving what was promised, but you run the risk that the subscriber will download it and never confirm the subscription. It is a matter of trust, but in general, it is better to wait until the subscription is completed to send the welcome gift.
►Add the file to download on the thank you page.
The next option is more secure, since the user will access this page only after confirming the subscription. That is, when he clicks on the link sent by email, the user will be directed to a success page, which will indicate that the subscription has been confirmed correctly.
Many users prefer to add information about the newsletters and the gift on this page so that the user can download it without having to wait for another newsletter.
Two important observations:
Note that in Mailrelay, there are three URLs configured for the Subscription. The error URL, which we will not use here, the confirmation URL, which is the URL that the user will see when clicking on the "subscribe" button and will usually indicate that he will receive an email to confirm the subscription.
The success URL is the URL that is displayed when the subscription has been confirmed, the user will only see this page after clicking on the link and confirming that he really wants to receive your newsletter.
You could add the gift for download on this page.
However, the main problem is that if the subscriber doesn't download the file at this time, he will probably end up contacting your customer service department later to ask if there are other options for downloading the gift.
The last option is the most recommended and used by most bloggers.
To send the gift, you have to create a newsletter with a link to Download the gift. This newsletter will be sent automatically using an autoresponder.
To create the autoresponder, click the menu Autoresponder -> Autoresponder and in this screen, you can create an autoresponder with immediate response, so the new subscriber receives your welcome gift after confirming the  subscription:

The process of creating this autoresponder is very simple, just choose the newsletter, the group and mark to send it immediately. If you prefer, you can see a tutorial with the basic steps for creating an autoresponder with immediate response.
If your lead magnet is a course, for example, with several emails sent on several days, it would be necessary to create several autoresponders, but creating newsletters and scheduling them manually.
Of course, you can create the number of newsletters you think are necessary, although it is always recommended to not send many emails.
For example, if you have created a course with 30 newsletters, sent in intervals of two days, it is very likely that most subscribers will not read all these messages, unless you really have an extremely valuable and unique content. For most cases, we always recommend users to be brief and go straight to the point.
Creating a series of autoresponders is also very simple, just select the subscriber group, the newsletter, and the number of days that the system must wait before sending the scheduled newsletter. Here, you should always use negative numbers, for example, -2 to send it two days after the subscription.
Where to store my gift?
This is another common question and many users don't know what to do, where they could upload the file that the subscriber can download. Although you might think it is better to attach the file directly in the newsletter, this is not recommended, especially if you will send a large file, because you would spend more credit for each email you sent.
In addition, many users don't want to download the file immediately, therefore, it is better to upload the file to a virtual server, for example, Google Drive, which offers a free service, or to your own website via FTP.
Before uploading the file to your website, it would be better to review your hosting rules, Because if there are a lot of downloads in a short time, It is very likely that the domain will be blocked by overuse of the hosting bandwidth limit.
In addition to Google Drive, you can use Dropbox, or any other hosting service in the cloud. Most users prefer to work with Google Drive, because if you have a Gmail account, it is a free service  and there is no limit on the number of downloads, only the limitation of the stored data.
With the file on the server, you just have to add a link in the newsletter, so that the user can download the gift.
It is an extremely easy process  for everyone, especially for your subscribers.
You can see a tutorial with more information about uploading attachments in the newsletter by clicking here.
With the lead magnet created, you only need to promote your subscription form, and to do that, it must be visible in your website or blog. You can try different strategies, such as adding popup windows in the sidebar or banners in your blog.
The most important thing is to clearly inform the user about the advantages of subscribing to your newsletter, so he can see that he can't get this content on other blogs. Explain that you have created an exclusive gift, prepared only for your subscribers.
Obviously, after capturing these subscribers, the work is not over; in fact it has just started, because it is necessary to continue offering content of quality, to create engagement, and not have many unsubscribe requests.