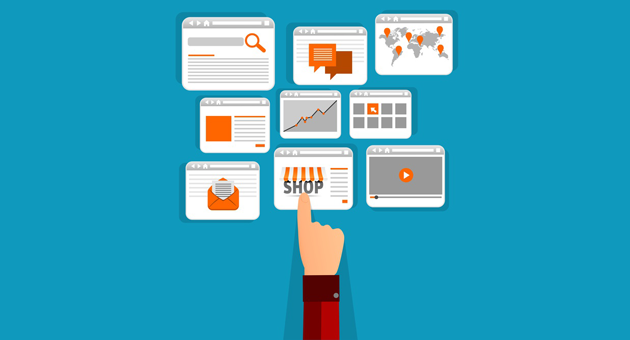 How to combine Facebook Ads with your email marketing strategy?
The importance of social networks within marketing strategies and conversion processes is undoubted. This communication is part of the daily life  of users and also of companies, shortening the distances between companies and end users.
In the same way, email is still one of the main ways of communication in the online sector. Think that thanks to Smartphones, people  can access their emails at any time, no matter where they are or what they are doing.
Therefore, merging email marketing with the potential of social networking is one of the best steps you can take to capture and retain customers.
So, would you like to see the advantages of this type of strategy, and learn how to work with different channels?
Why should you use Facebook Ads?
Today, there is a multitude of social networks for different audiences, according to their interests.
However, Facebook remains the queen of social networking for its general character and usage options (if we consider only the data in Spain, more than 21 million people are using Facebook every month).
"Thanks to constant updating and the introduction of new tools, the public is faithful to the platform created by Zuckerberg."
So, if you are thinking about starting to work with paid ads on social networks, even if you are using other strategies like email marketing, Facebook Ads is one of the best options to strengthen the contact with your communities and reach more people.
►Advantages of Facebook campaigns
In addition to the obvious importance of creating a good campaign on Facebook Ads, some of the most relevant advantages for your brand are:
►Flexibility: The platform to manage this type of advertising offers a variety of different ads based on the objectives, the place of visualization and the elements that compose it. In this large catalog of options, it is easy to find the one that fits your needs.
►Targeting: The potential reach of these campaigns is very wide and, being a social network, the platform has many information about each user, so selecting who will see your ads is very simple. Choosing your target audience is key to creating an effective campaign.
►Monitoring: You can consult statistics and data in real time to know at all times what is happening with the campaign.
►Performance: Within the data that the platform offers, you can see the performance of the ads and improve it to make it better.
Another of the features of Facebook Ads, is that it fits all the different pockets, allowing you to decide how much you will spend on your campaign, according to your budget.
How to create a Facebook Ads campaign?
As I said, there is a great catalog of options when designing and launching your ads on this social network. Therefore, knowing the goals you want to achieve and what is your target audience is really important, as it will help you make the correct decisions right from the start.
Once you answer the main questions, you can define and design ads in the following formats:
►Photo: With a brief space for the text, the image is the main feature of these ads.
►Sequence: Ads where the image is still the main element, but you can  include several images in the same ad users can navigate horizontally between different images. Its main function is to promote different elements in one ad.
►Video: One of the most engaging options of Facebook. They need a bigger production, but they stand out very positively in the timeline of users. As in the case of photo ads, it includes a small space for text.
►Presentation: For those who want movement but can't produce a video. They are gif files that are created with a sequence of images in which you can program the time that passes between one image and another, as well as the order of publication.
►Canvas: It could be defined as a landing page within Facebook for mobile viewing. It is an option that gives total freedom to include the elements you want, such as banners for social networks.
These ads can appear in different locations within Facebook and Instagram, or be targeted to mobile or to desktops.
Do you realize the flexibility that Facebook Ads offers for creating targeted marketing campaigns? Without a doubt, it offers a wide range of opportunities.
►Targeting on Facebook
Just like in email marketing, segmentation is one of the most important steps. In fact, it's the first thing you should think about at the time of launching your campaign on FAcebook.
As I told you above, Facebook is the ideal platform to segment users, since, as a social network, it has a lot of information about each user.
You can define your audience based on aspects such as location, sex, age and language. But you can also personalize it much more with a detailed and qualitative segmentation, taking into account aspects such as:
► Demographics: In addition to the more general aspects, you can take into account other information about the users, such as their education level, their work, the sentimental situation, political ideology, etc.
►Interests: A parameter designed according to the custom target and which uses information about the behavior of each user, when they are on Facebook. For example, it will be defined by the pages of which they are fans, the posts with which they interact or the publications they share.
►Behaviors: Segmentation that refers to the offline life of the  users, taking into account the places to where they are traveling, the places they like to visit, etc.
Promoting on such an important social network is very useful, not just because you can reach a very large number of people, but also because you can target your ads so that you will get the most of every penny you will spend.

►Understanding your goals
With the public well defined, another aspect that you should value is the purpose of your campaign. Facebook offers several options, you just have to select the best option for your current paid campaign. The options you can choose from are:
Interaction with your application
Installations of your application.
Brand recognition.
Clicks on the website.
Responses to events.
Lead Generation.
Local broadcast.
Request for prices.
Likes on the page.
Interaction with a publication
Visits in the business.
Video plays.
Conversions on the website.
As we will see in the next section, ads to generate potential customers are the best option for you, if you will use an email marketing strategy with your campaign.
►Steps for creating a facebook ad
The first step when you access the platform of Facebook Ads, is to check the decisions you have made and set the options for the campaign you will start. You must fill in the necessary fields before designing the ad:
Target audience: Based on the segmentation processes that we have seen.
Type of campaign: According to your goals.
Budget: Method of payment, price you are willing to pay, Etc.
Locations: On Facebook and Instagram.
Duration: Campaign start and end dates.
Once you have finished with this more strategic part, You can start the creative process for designing the ad. There are different elements that you must define and design:
Format: The first step is to decide the type of advertisement that you want to launch within the options we have seen before.
Images or videos: Select and upload to the platform all the audiovisual elements that you will use for your campaign. Please note that if the images includes text, it should not exceed 20% of each image.
Title: The ad title should not exceed 45 characters.
Description: All ads allow you to include a descriptive text of about 90 characters.
The platform has a preview in which you will see how it will show the ad, which will allow you to correct problems before starting the campaign.
How to take advantage of the benefits of a paid Facebook Ads campaign with email marketing?
The strategy that I propose, so that you can  combine both marketing actions, paid advertising and email marketing, is based on capturing leads thanks to Facebook ads to, after getting their contact information, you try to create engagement with these users, sending regular quality content by email.
This type of practice is ideal to reach the users who are really interested in your brand. In this way, the content you send in your email marketing campaigns will reach users who will more easily become customers.
If you want to capture these users in social networks, there are several options.  However, within Facebook Ads the better choice are the ads to generate leads.
►Advertisements for potential customers
These types of ads are designed to get quality leads. In this case, the lead will be the email of each person interested in your campaign.
They have a form that users must accept to access The web page that they want to view and that you will promote in the advertisement. For example, a download page with quality content which the user can get in exchange for his subscription to your newsletter.
Note that the user must accept the form and don't fill it, as the information will be autocompleted with his data stored on Facebook (Although obviously they can change it if, for example, they want to provide another email address instead of the one they use for social networks).
By targeting your users correctly, you make sure that your subscribers are people who are truly interested in the content and willing to give you their email.
►Tips for creating lead campaigns
Once you expand your subscriber base with Facebook Ads, the next step will be to promote new content, sending newsletter with important information to these subscribers. That is, adapted to their needs.
How to have users willing to facilitate their email in a Facebook ad to subscribe to your email marketing campaigns? Here are some tips that can help:
Users with WI-FI: In segmentation, choose those users connected via WI-FI, since they will be able to download the content better and, therefore, they will be open to it.
TestA/ B: Try different options to see the number of leads you will get with each lead.
Call to action: Don't just launch the form, indicate to users what they should do including a call to action on the ad.
Brand Coherence: Keep the tone and style of the brand in the ad to avoid mistakes, so the users will know who has created the campaign.
Autoresponders: Activate these emails to welcome them to the newsletter from the first moment.
Clear and simple messages are the best when it comes to winning the confidence of users, and more if you want them to give you their email address.
Conclusions
In online marketing there are a multitude of channels that work 24 hours a day. Keep in mind that your users and potential customers will surely go from channel to channel, they will not just use one of them exclusively.
For this reason, brands that merge different channels and offer content quality to their users, are those that manage to convert more customers, since they reach the users who really are interested in the products or services they are offering.
Email marketing is one of the strategies that, even today, continues to give better results when it comes to converting users to faithful customers. If, in addition, you combine it with other marketing actions in social networks, you will achieve much more results in the short/medium term.
Do you often use Facebook Ads ?Have you ever done it to improve the results of your email marketing campaigns?