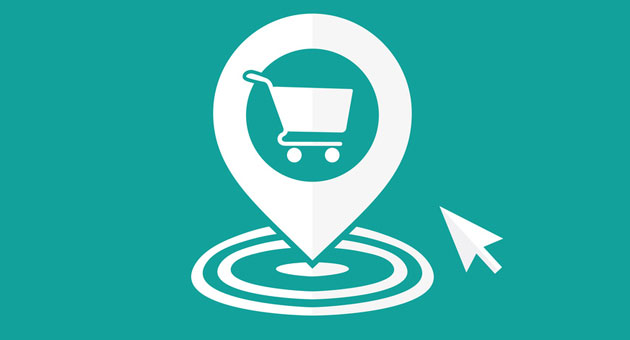 Why register your business on Google Maps?
For Google, local searches are increasingly relevant. Google helps your local business appear in the SERP or the first pages when users are searching for your services.
By registering your business on Google Maps, you can generate traffic from Google to your physical store and your online store.
Searches "close to me" increased a lot in the last years. According to data available on the Internet, 73% of activity on Google is related to geolocated searches.
And Google is doing its best to increase that number by adding new features in Google Maps, incorporating the new Google Lens, the application that will search for the company name and its file on Google using your smartphone. The system will recognize the address using your  camera in a few seconds.
3 new online and offline consumer realities for Google users
A 2014 study commissioned by Google established three new realities for retail stores:
Digital media generate customer traffic to the store
Smartphones are fundamental as shopping assistants
As buying habits are diverse, this requires a comprehensive online and offline approach to make the purchasing process successful for customers with different needs.
► Generate traffic through Google
Google is fundamental for companies of all sizes. According to a survey commissioned by Google, 50% of consumers looking for the address of a store using a smartphone will visit this store within 24 hours.
Local stores are vital for customers to get to know the products and talk to salespeople to ask questions before buying them.
► The new assistant in the store is the Smartphone.
The frustration of customers when they don't find complete and updated information on the products in the stores makes them use their new assistant, their Smartphones.
Two people out of three in the survey said they didn't find the information they were looking for when visiting a store.
Another important fact about Google's search is that 42% of customers searched online while in the store.
► You have to measure all channels.
Our potential customers have new buying habits, the virtual stores generate purchases at the local store and after visiting your store, your customers may decide to buy the product on your website.
Google claims in its study that for every dollar invested in digital media, you earn six dollars in profits from the local store.
The important thing is that you can't see the local shops separately from virtual stores.
How does Google help your local business?
For free, Google offers a system for adding your company on Google Maps.
Creating a business account on Google My Business is very important for your customers to find it.
Google's mapping service has become a major platform for all companies that have a local address.
For example, if a prospective customer searches for a local company on Google, such as: "restaurant near me."
Or try to search for a McDonald's, Google will show him the nearest places considering a series of internal factors.
Register a business on Google Maps
Appearing on SERP or local search results is essential for companies of all sizes. To list your address, first you'll have to add your business to Google Maps, and after that, you'll have to request approval, to verify your local business registration on Google.
The process is really intuitive; you just need to access My Business to register your company (verification).
To verify your address registration, you will have to send a request for Google to contact you. Google can contact you by letter, in this case, Google will send a letter to your address, the second option is through a telephone call or via email.
This verification process ensures that the information about the company is correct and that only its owner or administrator can modify them.
How does Google My Business add value to your local business?
By accessing Google my business after verification, you can modify and update your business information, access new statistics, such as:
The number of calls made through local searches.
How they are searching for you, by the name of your company or by its category.
The number of times your photos were viewed by Google users.
The number of photos uploaded to Google My Business.
Manage the comments your customers left on Google Maps.
The number of visits on the web or how many times they asked for help to get there.
Why register for Google My Business?
By registering your local business in Google My Business, you can manage your business information on Google Maps.
This process ensures that only you can modify the information about your business on Google maps, you will also receive the local business badge, confirming that your company was verified.
This certification will tell your customers the precise location of your company and will confirm that it has an official address.
Relevant changes to Google Maps for registered companies
Since 2016, Google encourages its users to share images and comments about the places they visit or know. This project was created by a new program called Google Local Guides.
The Google Local Guides program is the platform formed by all Google Maps users (previously registered) who help to improve the Google Maps platform with their moderation.
Google Local SERP
Google gives all its users the possibility to help the company in optimizing Google maps, fine-tuning the companies listed on the Google SERP on Google Maps.
Users can improve this data, suggesting various changes, such as the telephone number or differentiation elements, like hours of operation, adding comments, reviews or testimonials about the company, or even upload photographs taken from the place.
The goal is to make Google Maps a more collaborative platform.
Final thoughts on Google My Business
Of course, every store owner needs to register their company on Google Maps. This way, you will not increase the visibility of your business on the internet, you will also manage your store (through the online verification), which will also help improve your organic ranking on Google.
It has been proven that Google Maps is key to improving the ranking of a website, since this is a very relevant factor for Google.
The Google My Business service is free. When managing your store in Google Maps, you'll be able to attract more customers. It is vital to be present in this system created for companies, adding your address, logo, photos of your store, the interior of the place and its category of business, the days your store is open and your website. All this will make a difference in the results of your marketing strategy.