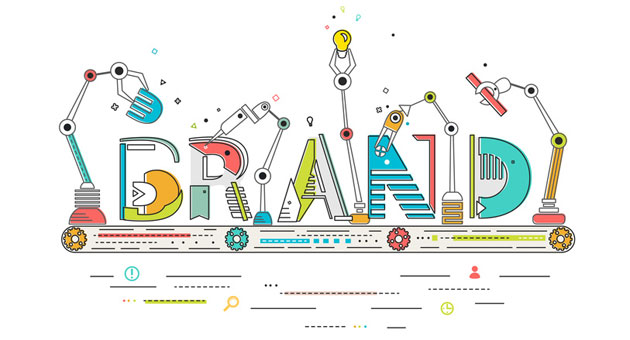 5 Tips to Improve Your Personal Branding
In an era when the Internet, social networks and mobile devices play such a fundamental role, completely changing the way we communicate and relate to other people, the processes of job search and company selection also were changed. This is where the so-called personal branding comes into play.
In recent years, paper curricula have been losing more and more space, giving rise to the use of technology, either to seek work or to find good professionals for important projects.
When I started six years ago in the world of blogging and marketing, it was not a very well-known concept, but this is changing and nowadays, it is a fundamental aspect that should not be neglected as it can affect your professional growth.
The truth is that personal branding has become important for professionals of all industries and, for this reason, we decided to prepare some tips to help you improve your branding.
What is personal branding?
Basically, personal branding is the image you convey to other people and will allow you to differentiate yourself from your competitors. It is for example, a "word" that will define your skills and strengths.
On the other hand, to improve personal branding you need to identify and promote these skills or characteristics that make you stand out or highlight your qualities, when compared to other professionals, to show that they are unique and inherent to you, that is, they show that you are different from the other professionals offering the same kind of service.
It is a marketing concept closely associated with professionals who are working independently, as stylists, photographers, designers or coaches, for example.
Why do you need to improve personal branding?
In the previous section, you saw that it is import to develop a personal brand for a number of reasons:
Differentiate yourself from your competition, especially if you work in a very competitive industry, and there are many companies competing for the same type of customer, offering the same types of products or services.
Demonstrate your knowledge and experience. The best way to show how much you know and what you can contribute, always on a professional level, is through a blog or an Youtube channel.
Personal and professional development. Working to improve your personal branding will allow your development both personally and professionally, because this is a constant and progressive learning process in both areas.
Visibility and reputation. Thanks to a well worked and structured blog, for instance, it will be possible strategically to obtain a visibility that you didn't have before and that will be very important for you to grow as a business person.
Positioning within your industry. Especially for professionals working for others, a strong personal brand allows you to generate self-employment, raise prices, sell more, and what is a very important aspect, you can choose the clients you will work with, discarding those that are very complicated (I'm sure you already worked with some complicated people, with whom you never want to work again.)
The ultimate goal is to leave a mark or a different memory in the minds of the contractors, so that they can recognize you and you stand out from the other professionals who are offering the same services you offer. Personal branding is undoubtedly the secret.
Tips for Improving and Developing Your Personal Branding
Develop a speech. If there is something that will help you to improve your Personal Branding is the ability to tell your story and create a speech around your person, always remembering the two points of view I mentioned in the previous section.
Take care of your image. The image you show to other people is essential when talking about personal branding.
Designing. Design is also a key factor. You should take care of aspects such as the design of your site, your logo, colors, fonts, banners, etc.
The photos you publish, both on your blog and your social profiles, will also be included in the perception and subjective feeling which helps to create a good personal branding. Try to be very professional with images, texts or videos.
Content is another fundamental point. You must pay special attention when creating your content. Whether it's a blog, a YouTube channel, a podcast or another format, you should make a difference and establish a coherent line, to attract an audience interested in this content.
Methodology. Especially in the professional field, you should develop a working methodology, a way to offer your services, which also makes it possible to differentiate it. Find out what your competitors are doing, to establish a different line.
Social networks are the perfect place to spread your content, but also to increase your experience and knowledge.
Finally, networking is key to establishing contact with other professionals in the same industry or even with potential clients. To do this, I recommend you go to events, trade shows, Meetings, fairs, etc., or set up an event activation booth in any event being organized related to your industry.
Finally, I hope you understand the importance of personal branding and that my tips can help you improve your reputation and develop a brand much stronger, which will help you to achieve your personal and professional goals.
With the information on this post, you know that you should start creating or improving your personal branding.