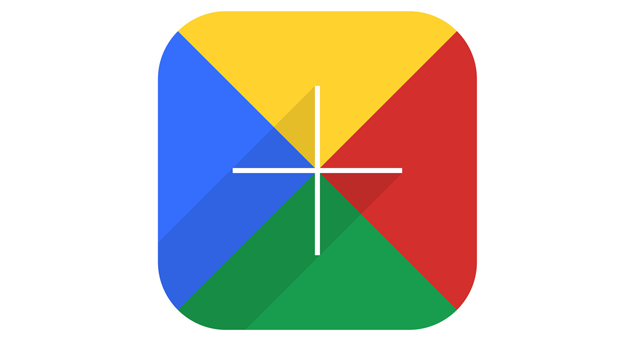 What is Google+? A little of history. After the (unsuccessful) attempts of Google to gain a foothold in the social networking market with Wave, Google Buzz and Orkut, in June 2011 Google+ was launched (abbreviated as G +).
Initially, this social network only allowed personal accounts, but in November of the same year, Google took a step forward with the creation of profiles for businesses. With this option, Google's new social platform was consolidated in the market, currently counting more than 540 million users.
Three reasons to create a company page in G +
Google+ numbers are not as impressive as Facebook or Instagram, and so many people think that G+ isn't an influential social network.
Google+ has received a lot of criticism and commentary that predicted its end, but we should bear in mind that, behind this social network, is one of the most powerful companies in the world.
Even if in the future Google decides to make changes to its platforms, most likely users who already have a strong presence in their social network can benefit, especially if they choose to unify several services on a new platform. Even though this is just speculation, creating a company page on Google+ will give us different advantages over our competitors.
To begin with, the content is indexed by the search engine. Taking into account that the company, in Spain, monopolizes more than 98% of people using this search engine, it is a unique advantage, right? Unlike other social networks like Facebook, everything you share on your page will be displayed in search results.
The above advantage allows us to move to the next step: Improve SEO ranking. For this, we should not just be present on this social network, but optimize our page, creating content, with a good number of followers and an active community. To achieve all this, keep reading our article!
The competition is smaller than in other channels, and the market is less saturated. As mentioned before, many users don't use this channel correctly or often, but in particular niches, it can work very well (IT, digital marketing, web design, etc.).
Create a personal profile on Google+
While this guide is focused on creating, optimizing, and promoting your company page on G +, we also would like to tell you how to create a personal profile on the same social network. If you already have one, you can proceed to the next part of this guide.
If, on the other hand, you don't remember having created any profile in this social network, you can do that with our recommendations. You can create your profile using your Gmail account, or create a new one by clicking under "More options" and "Create account."
After that, fill in the information requested on the next screens. We also recommend optimizing the following aspects of your personal profile:
Photo: real and high quality
Cover: You can add a cover image that will identify your profile
Slogan: with keywords that define you
Education/Work: relevant data to improve personal branding
History: Include a brief description and inform visitors about you
Links: You can add links to your website, blog or relevant articles
Google+ and Google My Business
As you are reading this guide, we would also like to give you another bonus, and explain how to work with Google My Business, known by its acronym GMB. It is a tool designed for local businesses to manage their presence on Google. With it, when looking for our business, the user can see our location on the map, our phone, our website, customer reviews, etc.
►  Why should your company be on GMB?
If you run a business or are a freelance professional, GMB can be a great ally to attract new customers, mainly because more than one billion people are using the Google search engine every day.
A verified account in Google My Business, with real data, images, calendars, reviews, etc. It will be important for your customers to find your business.
On the other hand, you will also find information about your consumers, how they are searching for your business and how they found your company.
► How to register a local business on GMB?
To get started, you'll need to use a Google account that will be administered by the profile. After that, follow the steps below:
Go to google.com/business and click "Start Now."
Fill in the fields with the information of your company, country, postal code, city, state, phone, category, and site. It is essential to mark the appropriate option if you offer products and services at home for your customers.
Illustration Screen for adding Google My Business data
If someone else has confirmed your business, check out Google's help page.
To verify your business, Google will send you a PIN and that you will have to use when creating your Google My Business account. Google offers different options for receiving this code: by letter, by phone, email, instantaneous or massive verification. Access this page to confirm your business as you see fit.
Creating a 3-Step Business Page
Let's continue with the guide! Now that we've seen how to create a personal profile and how to register a company in Google My Business, we are going to move on to the next step.
We will create a business page on Google+.
Go to plus.google.com/brand page and click on Create a Google+ page.
On the next screen, choose a name for your page.
Activate Google+ for your brand and voila! Your new company page is created.
Illustration Welcome page of Google+ business page
Now that your page has been created click on "Profile." located in the menu on the left and click "About Me." Complete and edit the information that will be displayed about your company, such as the profile picture and the cover photo.
After saving the changes, your page will be visible and users will be able to search for your business on Google+ and will be able to comment on your posts and give you +1 votes. You can also post, comment and share content and create your own collections and communities. If you don't understand how to work with this social network, continue reading to learn how to use Google +.
How to promote Google+ pages
► Who will manage your page?
To get started, you should understand that your page can be managed by different people, depending on your needs. Also, you can grant them specific "permissions," differentiating between owners, administrators and communications managers.
Owners: Although you are the primary user, you can permit other accounts to control who will manage the page.
Admins: they can use Google services like share on Google Photos or post videos on YouTube.
Communication managers: the difference between this profile and the previous one is that they can't use YouTube.
On the Google+ help page, you can find more information about how to manage your corporate page
► Text Formats
As we said before, you don't have to publish content using plain text. If you want, you can "customize" it and change its format with these simple tricks:
Italic: If you're going to highlight your text with this option, you should write it using underline before and after the text. For example _This text will be displayed in italic_
Bold: For this option, type the text between asterisks. For instance: *this text will be shown in bold*
Strikethrough: To use this option, type hyphenated text For example: -write this text-
ALT key + numeric keypad. When you write a post, try pressing ALT plus a number to insert symbols. Example: ALT + 1, ALT + 2, etc.
To link another person's profile to the conversation, use + before entering their name.
Link shortener: you can make it visually more attractive with a URL shortener, and even removing the link, after being previewed. If you choose to do that, the user can access the content by clicking directly while previewing the text.
► Promotional strategies for your company page
Now that your G + page is up, it's time to think about the strategy you are going to use to achieve your goals. If you intend to use Google+ in your digital marketing strategy, you certainly would like to know how to attract followers to your profile. So we created a list of steps you can take to make your page more attractive, but first, we want to explain in depth two aspects of any G + strategy: collections and communities.
Collections
You can create collections of your content by targeting your posts across different categories. This will allow you, if you follow a good strategy, to rank your page as a reference in your niche.
Also, if you are running a local business, the collections can be very useful:
They will become your showcase. Make the most of all the options that Google offers to create collections of your products, services, corporate news, etc.
Communities
The second key aspect for the correct use of G + is the communities, which are composed of profiles of people who are interested in the same subject. So the value here is in the content you are sharing.
In this case, the content may be moderated by the community's administrator, so this option is a bit different from the collections, which are yours and therefore you can use them any way you want. So if the community is not yours, you will have to follow the rules and publish only allowed content.
Google+ incorporates below each post a +1 button. How can we use this button?
This option has the same function as the "Like" button on Facebook. When you click on +1, you are telling google that you liked the content, that it was useful to you and that you would recommend it to your friends.
We can also add this button to our site, for example on our blog, as it will be available along with the other sharing options, to like on Facebook or share on Twitter. If you can convince your visitors to click this button to recommend your content outside of Google+, this action will improve your ranking in Google as well. That is, a +1 blog post will appear in more search results and a better position.
When you click +1 on a message within the social network, the button will change to red. If you want to see who clicked on +1 on a post, click the number that appears below (which indicates the number of +1) and "Preview activity."
We can also use various other features in Google+ profiles. We can include hashtags, add direct links to text and embed YouTube videos so that visitors can watch them directly on the platform.
Illustration Publication example in G +
► "Other actions to improve your G + page
Constancy in publications. As usual in other social networks, your pages will be more relevant if they are updated, and you share quality content.
Take care of your content. Use quality images, mention relevant users, use a language appropriate for your niche, add the hashtag related to the content and always try to interact with your visitors, asking questions and offering help.
Connect and participate with other users. You shouldn't just talk about your products; you should join in other conversations and share interesting posts that could help other users.
Participate actively in communities related to your niche. You can even create your own community, but always be participative!
Custom URL. Your profile URL is made up of numbers.
If you want to change this URL to use your name, you should follow these instructions. This change is known as "Vanity URL," to make this change, go to your Google+ profile and click the "About Me" button. After that, select the appropriate option for getting a custom URL. This option is free, but you will need to enter a phone number to confirm the change. You should also keep in mind that, to be able to change and customize your URL, your account will have to meet some requirements.
You can find more information about the rules for changing it on the Google+ help pages.
How to delete a company page?
We will not cover the reasons why you might want to delete your company page, but we will show you how you could remove your brand from Google+. To do that, go to your account and click on the image of your profile (if you don't have a photo you will see your name). Now, click the account you want to delete. You will be directed to your company page.
Click the profile photo once more, again in the top corner, and click "Manage Account."
In the next screen, we can also edit account information, change roles, invite and remove administrators, or, finally, delete the account.
Illustration Delete G + account
Before removing it, Google will provide information on what will happen, explaining that all content will be deleted, the account administrators will no longer be able to access the account, all your ads will be disabled, and Google My Business profile will also be deleted.
Check the boxes, taking responsibility for possible problems and confirming that you want to permanently delete your Google account.