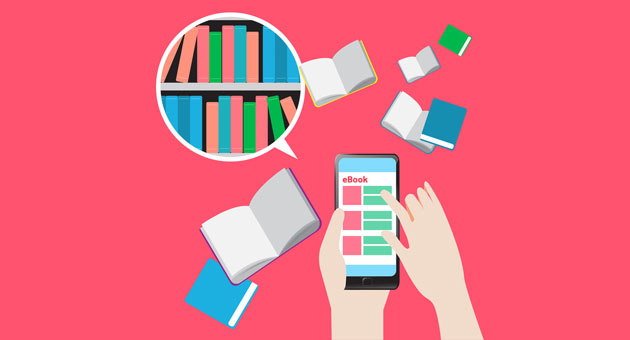 How to send a newsletter that will impact your subscribers
Learning how to send a newsletter that won't end up in the spam folder will be vital to improving your conversion rates as well as helping to improve your online reputation.
It is no coincidence that most online companies are working with email marketing strategies.
That is already proven to be one of the best options for attracting traffic, building loyalty, and increasing sales.
The famous phrase "The money is in your email list" shows that that strategy brings positive results.
Proof of that is Franck Scipion, one of the most recognized blogger in the Hispanic blogosphere earns around 40,000 euros every month with his website using that option.
I very much doubt he is wrong when he claims on his blog and in interviews that he realized that email marketing is the key to generating income on the internet.
That shows that if a blogger can make so much money from email marketing:
A big company could achieve much more.
In fact, as you probably know, big brands are working with email marketing to attract and retain customers. If they are spending part of their budget with that strategy, you should also send out a newsletter to increase your sales.
However, you may be wondering how they do it because you are not getting the same results.
It's a situation that worries you because you're doing what in theory works:
    You work with a free email marketing program
    You have added a beautiful subscription box to your website
    You run online advertising campaigns to attract leads
The point is that you are effectively capturing subscribers, and the number of emails on your list is constantly increasing, but even so, you are not getting satisfactory results.
This situation for you has become an existential doubt because you don't understand anything anymore: you do things well, but nothing works for you.
So what's going on?
Why, even with a subscriber list, can't get conversions? What is failing?
Certainly, you are facing two possible scenarios:
    You don't send a newsletter regularly
    You are sending too many campaigns without targeting
If you're not sending email marketing campaigns, you're missing out on your list's full potential because when your subscribers don't receive emails from you, they might end up forgetting about it, which would affect your conversion rate.
However, depending on how you're doing things, your messages could be landing on your subscribers' spam folder.
Or you are sending content that your subscribers don't want to receive, so they are not opening your messages.
It is very likely that you believe that you are doing your best, that you have no other choice.
If something similar is happening to you, don't worry, because we wrote this article to help you with that: Show you other ways to work with email in your marketing strategy.
Do you know what a newsletter is?
You must know precisely what newsletters are because your online reputation is at stake.
There is no worse situation than that, as trying to regain the trust of your subscribers is not an easy task.
If you don't apply the correct strategy, the number of new subscribers will decrease, your click-through rates will be reduced, and more and more emails will end up in the spam folder.
That's why it's vital to understand what a newsletter is and why you should send out an email marketing campaign.
To start talking about the topic, a newsletter is a message created through email marketing software. Each user will receive a unique message, sent by the software, so you don't have to do all the work manually.
Note!
Imagine you have thousands of subscribers and need to send a newsletter for all your contacts, one by one. That would be impossible.
However, I'll assume you already understand that definition. I certainly didn't surprise you, and I think there is little more to say on that subject.
But it's not like that. That is indeed the best definition of a newsletter, but that is only the superficial part of the question.
There are many additional factors that you should consider when creating a successful email marketing strategy.
Why is sending email marketing campaigns important?
It should be clear that one of the biggest advantages of email marketing compared to other digital marketing strategies is that you can speak directly to the subscriber in a completely confidential manner.
No one can interrupt your communication because, among other things, all emails are personal and non-transferable.
I would like to highlight this point because, with email marketing, To some extent, you can prevent the competition from making a counter-offer to your subscriber because they don't know they are on your email list.
Considering that detail, you will have many opportunities to guide your new subscribers through the sales funnel once they have already accepted to receive your messages.
However, for these conversions to become a reality, you will have to offer compelling reasons for your subscriber to finally agree to act.
You can use email marketing for other strategies, but convincing your subscriber to act should be a relevant objective, as subscribers who don't act will not buy from you.
But why is that so important? How can you send a newsletter to encourage your subscribers to act?
So that you can understand what I mean, I would like to talk a little bit about the most important advantages.
1) You can welcome your new subscriber
Many people believe that they don't need to do anything else after filling out their email in the subscription form.
However, to activate the registration, new subscribers will have to confirm their subscription.
When subscribers click on the confirmation link, they are ready to start receiving newsletters.
You will need to make that process very clear during the subscription, or you will end up with several inactive contacts in your email list.
2) You can reveal your most human side to seduce your new subscriber.
It's not all about selling; synergies are also substantial. And for that, nothing better than showing your more human side.
You can speak personally to each subscriber as if you were speaking to a good friend. If they feel you are really interested in helping them, they will be closer to taking the next step towards conversion.
Many marketers don't do that; they go straight to the point with what they want to sell.
Unfortunately, that is normal; after all, they look for conversion, but if you try to sell too soon, you could frighten your subscriber.
I can guarantee that rushing things would affect your strategy. The type of business you manage doesn't matter; if you use the correct tone of voice, you will be able to catch the attention of your subscribers.
3) You can guide your subscriber
One of the significant advantages of email marketing campaigns is that you can use them as a guide to explain to your subscribers how to use the product or service you are promoting.
4) You can use autoresponders and automation
Autoresponders are one of the most potent weapons in email marketing.
First, because by automating your tasks, you can save a lot of hours of work. And secondly, because you will no longer need to monitor your email list manually, the system will send the welcome email to
your new subscribers automatically, in addition to other automated messages.
These are some of the main advantages; that doesn't mean that you have already done all the work; you will need to keep improving your strategy.
This article doesn't offer enough information for you to become an expert in email marketing. It is not possible to do that with a single post.
We would need to write at least an ebook, a mega guide of thousands and thousands of words, or a very long course. In fact, even a marketing course can't cover all aspects quickly.
However, I would like to give you some advice that will put you on the path to success or at least help you create your first email campaigns.
Do you want to know what my advice is? Well, I won't make you wait any longer; let's get started:
If you haven't segmented your subscribers into groups, you should start right now, as that will make your life easier; you will send the ideal message for every type of subscriber.
That is the best way to sell as you will be sending each campaign to the right target. So that you can understand it better, imagine that you offer several products on your blog, such as:
    A course for setting up a webpage
    A course for creating Facebook Ads campaigns.
If you want to send a newsletter related to paid campaigns, the best thing would be to write only to users who have signed up to receive information about Facebook Ads, because maybe the other group is less interested in that topic. It makes sense, doesn't it?
This way, you will avoid unsubscribe requests in your email list and will be offering exactly what your subscribers want to receive from you.
2) Use an attractive template
The best template can also make a difference when you want to send a newsletter. You can also choose to create your own template in your brand's colors.
An attractive template seduces subscribers and invites them to read more.
At Mailrelay, for example, there are numerous attractive templates that can be adapted for any type of business. And the best thing is that you can work with these templates without having to invest a penny.
Of course, you can use your own template or download it from another platform that offers downloadable files.
IMPORTANT: Be careful and work only with professionally created templates for email campaigns, as creating a newsletter template from scratch is not easy.
3) Draw attention to the subject line of the email you will send
It will be useless to write an email that adds a lot of value if the subject line doesn't catch the reader's attention.
This is one of the first ways to improve your open rates.
Sometimes it's not necessary to use a spectacular subject line like "The best product of your life" or "Check the cheapest shoe in the world."
In fact, if you overdo the subject line, your subscribers might think you're trying to trick them.
Sometimes, and it's not an exaggeration, the stupidest sentence can have a great impact.
As an example, I'll explain how an email caught my attention. The message was sent by Carlos Bravo a few years ago as I subscribed to his blog., and the subject line was literally "click here."
When I got that email and read the title, I couldn't help but open the message to see what he offered. And apparently, I wasn't the only one.
It's true that Carlos Bravo has a very positive online reputation, and that's why he can afford to use that kind of call to action. If you get an email with the same subject line from an unknown blogger, you will probably think long and hard before opening the message. Also, generic titles can be blocked by antispam filters.
But I just wanted to give an example to demonstrate that any rule will always have an exception.
As in the previous case, it will be useless to write a striking subject line if later the email content doesn't add any value.
This would only increase your unsubscribe request rate and the number of emails reported as spam.
To avoid that scenario, you should write attractive texts to persuade the subscriber and ultimately convince them to act right now.
It is essential to use copywriting techniques to send a newsletter. Convincing your subscribers to act is not easy, but if you use the right words, your chances of success will increase a lot.
5) Don't forget to add an unsubscribe link
It doesn't matter what strategy you use, what template or subject line you chose, there is one thing you should never forget when creating a newsletter: ALWAYS, every time you create a newsletter, you should add an unsubscribe link to your message.
Nobody likes to lose subscribers, but that's part of the rules of the game in email marketing. Some will leave, and some will subscribe. But that is normal; after all, each customer will have a different lifecycle.
How to save money with your email marketing campaigns?
Before we finish, I want to talk about a topic that worries many people as it can ruin your strategy.
Even if you work with free software, email marketing will cost money. Maybe you will need to pay for the service for the custom template you want to create for your brand or even an expert that will help you to create and manage your campaigns.
When things aren't done right, or the results are not as expected, you will end up missing chances of increasing conversions, but you could also waste money.
I'm sure you'll always try to save money, no matter what. If you can do that without risking your results, why not?
The problem is, it's not easy to find free email marketing software.
Now, imagine being able to send thousands of free emails to your subscribers. Can you believe it, or do you think it's just a dream? Well, that option exists.
With Mailrelay, you can send newsletters for free.
You can send up to 80,000 messages to 20,000 subscribers at no cost. Also, the dashboard is easy and intuitive, and you can send a free newsletter quickly.
If you haven't created a Mailrelay account yet, I recommend trying that out.
As they offer free email marketing software, you have nothing to lose.
What email marketing service are you using now?
Translated by Micheli.