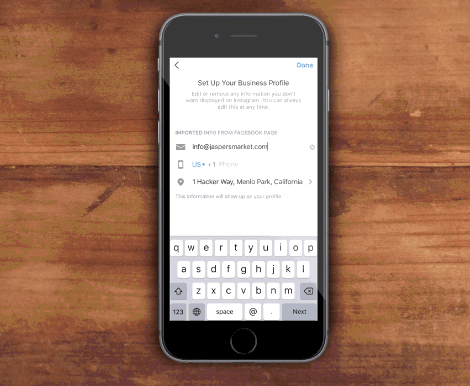 How to get more followers on Instagram: the 9 things you should do
Although many people think that Instagram is just a social platform where users can post photos and videos, this application offers many options that are not exploited by most users. If you have a company or are developing your personal brand, Instagram is the ideal platform to get closer to your audience and show the more human side of your brand.
Instagram was released on October 6, 2010, and has since evolved as one of the main players among social platforms. Its growth was exponential in recent years, and it currently has a community of over 700 millions of users.
The mobile app, which was bought by Facebook in 2012, is one of the four most used social media apps and it is estimated that in just one hour, 3.5 million photos and videos are uploaded to Instagram Stories. Filters for fast image editing, an attractive advertising  model and innovative updates are some of the reasons why Instagram should be part of your digital strategy.
In this article, you will learn some ideas for engaging with your audience and also get more followers on Instagram. Keep in mind that having a large number of followers in your account should not be your main objective; the important thing is to get your followers to participate and interact with your content. If you can do that, the chances of converting your followers into loyal customers will  increase considerably.
Create and personalize your account
The first thing you need to do is create your account and personalize your profile to reflect the personality of your brand. You can use your bio to tell your potential followers who you are, but without directly mentioning your products or services, speaking instead about the problem you can help them solve or the advantages you can offer to your followers. It is crucial that in this space you add the URL of your site; I recommend using a Bitly custom link to shorten  it.
It is also essential that you choose a username that is easy to remember. If possible, you should create the profile with the name of your company, but if this name is no longer available, try changing some letters until you find a good option. Ideally, you should keep the name of your company on the first part of your username so people can easily find your profile.
Don't forget to choose a profile image that represents the essence of your business. You could use your logo or another image relevant to your brand.
Tip
Make sure your profile is public. To do that, click on "options" and make sure the "private account" option is disabled.
Don't ignore your publishing schedule.
Having a personal account on Instagram is very different from managing a business account. Our personal accounts on social networks are based in spontaneity, that is, we post photos and messages when  we really want to share something with our friends or to express our feelings to the world, no matter the time or the day.
If you want to increase the visibility of your brand and generate engagement with your audience, you can't rely 100% on spontaneity; it is essential to create a work plan so that you will publish content consistently. HubSpot offers a free Content calendar for social media, including one for Instagram.
Why is it necessary to have a content calendar? This will be vital for organizing your content, and it will help you to post something when you don't feel inspired enough to prepare new material, on the weekends or when you are on vacation. It's best to invest one day only  in scheduling content for the next few weeks than being every day trying to think about what to post, especially when we have a thousand tasks to do.
Tip
"Remember the Instagram formula: 60% of videos and 40% of images".
When you're creating your publishing calendar, remember the Instagram formula: 60% of videos and 40% of images. Now that you can post longer videos, you can send even more content to your followers. With that in mind, try to find a balance between content formats and the message you want to convey.
Pay attention to the quality of your publications.
One of the worst mistakes you can make in Instagram is to post only to add new content without thinking about what you are publishing. Make sure that you are posting high-quality images and videos. You don't have to take a photography course, but you should look for some tips to post good photos on Instagram.
It is important to publish images related to your business, but created for social media and not just for advertising. Your followers want to see photos and videos that show people, places, movement in the real world, exclusive videos, in other words, the public should know the personality of your brand just by looking at the content you are posting.
A good rule to follow to engender engagement with your audience is to use callouts in the captions of your photos. The idea is to invite your followers to take action like leave a comment, share the post, or click on a link.
Tip: I recommend these techniques to create interesting posts on social media.
Show your audience "how you do things."
Who does not like to see the backstage of how things are done?
This is an excellent strategy for posting relevant content on social media.
Make sure your content shows the people behind the brand, this kind of content allows you to confirm the more human side of your company to create a closer relationship with your followers.
Tell your audience how you do things. Do you have a restaurant? Take them to the kitchen. Do you have a shoe store? Take them to your factory. Do you have a digital marketing agency? Take them to your office.
No matter what you do, your audience will love seeing how you do things.
In February 2017, Instagram released an update that allows Users to share up to 10 photos and videos in one publication. This new option is excellent for improving your Storytelling strategy. Remember that, unlike other social media platforms, Instagram is an  app for telling stories, and with this function, you can show more without overwhelming your audience with so many publications.
Tip
If you want to target a specific location, use geotagging in your posts. By doing that, people who post photos in the same region can see your images in the location results page.
Although hashtags were initially used on Twitter, most Instagram users add them to their posts. According to a study published in the United States, publications with an average of 11 hashtags reach 80% more interactions per 1,000 users. It may look like an exaggeration, but at the end of the day, you have to understand  that this is the Instagram DNA.
You can use hashtags to organize and categorize content in Instagram. Using them is a good way to attract followers and better publicize your brand. The secret is to use the right hashtags to interact with the right audience.
There is a long list of hashtags that are linked to a type of specific posts and are already recognized by the majority of Instagram users. Check out this list, and if you use this app, you will remember a few of them:
I recommend you include some of these hashtags in your post, as long as they are related to the content, you want to share with your followers.
Publication Type Hashtag
#MotivationMonday> This one should only be used on Mondays. You could post an image with some motivational phrase to start the week.
#TBT> An acronym for the words "ThrowbackThursday." This is an option used on Thursdays, and you can post an old photo, for example: When you participated in a special event or when you were still organizing your store.
#Photooftheday> This hashtag doesn't need a specific day; it is merely to show the "photo of the day."
#Instafood> If you have a restaurant or work with food, this hashtag is perfect for displaying a dish or recipe you are preparing.
It is noteworthy that you should pay attention to relevant dates like International Women's Day or International Earth Day (though you already know that if you're working with newsletter campaigns). Usually it is better to use hashtags to highlight these special dates. This is a good opportunity to publish something related to the celebration and show your support for the causes that really interest you.
Tip
If you want to know what hashtags you should use in your posts, you can select the "explore" tab, search for a hashtag related to your content and at the top of the Instagram screen, you will see the list of related hashtags. For example: when I search for "fashion," the application would display other hashtags like "#fashion2016" "#instafashion" and "#fashionworld." Here you can also see the number of posts with each hashtag.
Everything in life is networking.
Remember that Instagram is a community, and the best way to interact with other profiles is to find people that have the same interests and share or comment when they post on their profile. If you are just starting your digital marketing strategy on Instagram, this step can't be ignored.
Talking is the most natural way of being noticed. If you comment on the posts of other people, you can start a more personal relationship with them.
Similarly, you can start following other users who are from your niche market. Why?
When you follow a new account on Instagram, the application sends a notification to the account administrator. In many cases, when you follow someone from your industry, the person will follow you back.
When you start following a new account, you'll see the recent posts and can interact with the profile.
Tip
You can't currently "repost for Instagram" directly as on Facebook, and Twitter. What you can do is to download an application called "Repost" and start doing so with profiles that you believe could help you in your marketing strategy. This simple detail will  demonstrate to other people that you want to help them as well. This is a plus point because most people will thank you and follow you back when they see that you are sharing their content with your followers.
Create a contest on Instagram
Contests on social profiles are not new but are a fantastic way to expand your reach and gain more followers, as long as you know how to do things correctly. If you have the necessary budget to create a contest, do it!
Depending on your business, you can release your creativity to create a contest that attracts the attention of your followers:
You can post an image to promote your contest, asking users to follow your account and leave a comment or mention X friends to participate in the contest.
You can create a unique hashtag relevant to the promotion and ask people who follow you to post their own photos using the hashtag to join. It is important to tell them that they should set their profile as a public account.
Tip: You can use this tool to create sweepstakes on Instagram.
A good example of a company that created a successful contest on Instagram is Mercedes Campuzano:
Tell stories and use live videos.
Now more than ever, we have an endless list of tools for creating content in various formats.
Instagram understands the market, and they have created resources for users to show their experiences in real time.
As these videos are available for 24 hours, you can show moments of your daily live and other details you want to share with your followers. The magic of these stories is that they are not very well polished, and that's the idea, to show real content, which will give your brand more personality.
What is the rule for live content on Instagram? In fact, there isn't a unique formula to know how many videos you should post, but I recommend you try to post between 3 and 5 videos per day, depending on what you are doing in the real world. You will likely get more views than the content you usually post.
How to get the most out of this technique on Instagram?
Post videos behind the scenes: this is the favorite content that most users like to watch. Show your followers everything you need to do to plan an event or launch a new product. This creates a sense of interaction with your followers.
Tip: mention other users in your stories to strengthen your networking strategy.
Within the Instagram stories option, we can also publish live videos, another content format that proved to be very popular on other social platforms. The differential offered by Instagram is that the videos will be deleted when users stop recording.
How to make the most of Instagram live videos?
Take your stories to another level: if something interesting is happening, don't hesitate to start recording. It could be a celebration of your company's anniversary, an interview with a specialist or guest or a question and answer session to answer the most common questions related to your product or service.
Tip: As of June, Instagram has the option to share your live videos in your stories. This is great to inform your followers when they didn't see a live video, even if the content will be available for 24 hours.
Don't rush, but don't get discouraged.
The last tip for having more followers on Instagram is simple: Be consistent. Like everything else in life, you should dedicate yourself if you want to succeed, nothing happens by magic. The important thing is to identify your audience, your message, and be disciplined.
If you want to work on a digital marketing strategy, Instagram is a powerful tool that you should include in your campaigns.
If you liked this article and want to share your knowledge with other readers, don't hesitate to share this post on your social profiles.