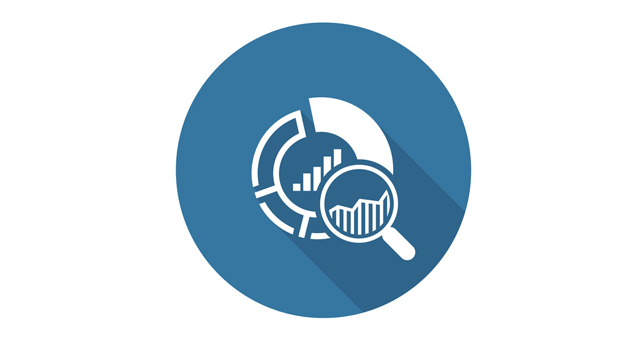 What is KPI, and how to use it in your marketing strategy?
In this post, I will talk about something fundamental in any online and offline marketing strategy, KPIs. You have probably already read something about this indicator, but perhaps you don't know that it will reflect the success or failure of your business.
But, I want to do it in a different way than normal. I will analyze the most critical KPIs for an online marketing strategy, but also I would like to talk about offline marketing, as we often forget that many entrepreneurs are still not selling online.
If you have an offline business or are starting with a website and learning something about SEO and Social Media ads campaigns, or if you are dedicated to it, but you still don't understand all the concepts; for sure, this post will be very useful to teach you how to choose the most critical KPIs for your projects.
What is KPI?
A KPI (acronym in English formed by the initials of Key Performance Indicator), also known as Management Indicator, Performance Meter or performance indicator, is nothing more than a metric to analyze how your project is evolving.
These metrics are used to measure the evolution of a variable factor that influences a technical process such as how a website  is ranked (web traffic, bounce rate, average session duration…), social media management, the economic and financial evolution of a company, and much more.
In addition to that, KPIs allow you to analyze and use the information collected based on different factors. For example, with tools like Google Analytics, you can identify the source of web traffic (organic, direct, referred, social…), and through these results, you can select the audience segment you want to reach.
► What is the importance of these indicators?
These indicators reflect, in a numerical and easily comparable way, useful and relevant information about the performance of a website or business, something very important for decision making and planning of an effective strategy.
When creating a marketing strategy (whether online or not), it is necessary to set certain goals and minimum deadlines to reach them. This is where KPIs come in as a way of quantifying and determining the real evolution of the project.
When creating an effective marketing strategy (whether online or not), it is necessary to set a few goals and minimum deadlines to achieve them. This is where KPIs come in as a way of quantifying and determining the real evolution of your project.
A very important aspect to take into account with KPIs is to know how to interpret them correctly.
Web analytics and internal auditing are essential to assess the development of any business project, but it is a task that requires some minimal prior knowledge; otherwise, the conclusions obtained may become unrealistic or worse, they could be wrong or incomplete.
Also, if you are working with online marketing, as a rule, customers want to receive reports and continuous improvement of results. In a traditional company, the same thing happens, because although reports cannot be presented to customers; they are necessary to measure the evolution of the company and monitor which objectives have already been achieved, among many other aspects.
That is why the only way to determine, demonstrate and quantify whether things are being done well and find ways to compare the results and the evolution of the project over time to use these indicators.
The ultimate goal of selecting and choosing KPIs is to create a  reportonly with the statistics that clearly indicate the information we want to know with as little data as possible.
►  Why are KPIs so important?
KPIs are vital to any business as they reflect the real image of the situation of your strategy, with very important information to improve your competitiveness and reach the objectives that you defined in your planning.
The truth is that these indicators are significant for assessing what is being done well and what is not (determining and analyzing points for improvement), in addition to offering you data that will help you make informed decisions when planning your next steps.
These indicators have been used for a long time (to measure sales volume, liquidity, profitability, etc.), but they have become very important in the online sector, as this environment offers options for creating more effective reports, with data such as the number of visits, leads, conversions, etc.
If you are an entrepreneur and self-taught, this is a subject that you can master perfectly in a short time with effort, but if you don't have much time, or you don't have advanced knowledge; you can always look for strategic consulting services offered by Marketing Agencies and Consultants/Auditors.
Many brands and professionals opt for this alternative and outsource this type of work to specialists, so you could think about hiring an expert to help you create a feasible strategy.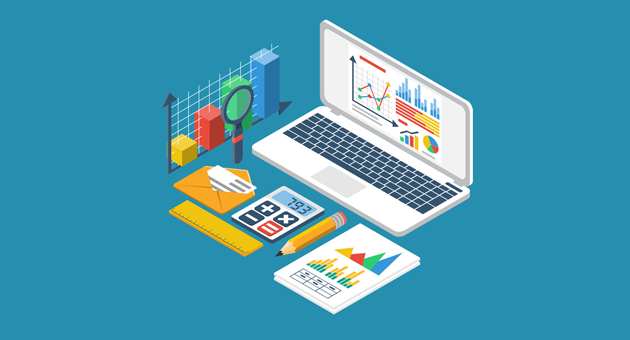 How do I choose the most relevant KPIs for my strategy?
After talking about the importance of using KPIs in your strategy, the next step will be to understand how to choose those that best suit the objectives proposed for your brand, otherwise the information obtained may not be reliable or may not help to improve visits and sales or achieve your financial, logistical, and commercial goals.
If you have questions when choosing KPIs, you can follow these simple recommendations:
1) What is not a KPI?
We must keep in mind that KPIs are metrics, but not all metrics are KPIs. The name itself says (Key performance indicator).
KPIs are the most important key metrics to determine the evolution of each project; that is, they have to be strongly linked to the aspects to be measured and that will be fundamental to achieve the previously defined objectives.
"A KPI could be a clear indicator of performance for one project, and not for another."
So if you don't know how to differentiate a metric that is relevant to your business's success from one that isn't, an easy way to identify them is to determine the KPIs you will work with because this information will reflect the relevance of each indicator. However, you should be careful not to ignore the critical numbers for the success of your strategy.
For example, determining customer loyalty based solely on the average session duration, regardless of the bounce rate and/or pages per session (recurring users), is a mistake.
The data offered should give clear clues as to how the planned strategy is working and, even more important, to check the effectiveness of the actions planned to reach the proposed objectives.
There are many irrelevant metrics with no direct relationship to the success of the project. Logically, not all of them will be considered as KPIs.
2) Elaboration of a marketing plan: Objectives and deadlines
Both financially, Productively, Logistically, etc., or in the case of the online medium, both in terms of SEO and SEM and Social Networks, etc., a Business Plan and a Marketing Plan are more than necessary to outline an effective strategy that you will follow.
Defining the right KPIs is just the first step; you will need to monitor the reports frequently to detect problems in time, or all your efforts will become irrelevant.
"Without strategy (that is, without deadlines and objectives), it is difficult to determine a  KPI."
A good business plan and a marketing plan must include at least a period of time and a series of minimum objectives, among many other factors. Based on these objectives, you will be able to choose the KPIs you will analyze.
3) Determine what you want to measure
Remember that depending on what you want to measure in each case, you will have to use some KPIs or others. I mean; Measuring conversions is not the same as loyalty or organic traffic.
Don't forget; you will need to analyze each situation in detail before choosing the best KPIs for your strategy. Below, you will see a clear example of this topic (KPIs for measuring and evaluating a website's loading speed and possible solutions).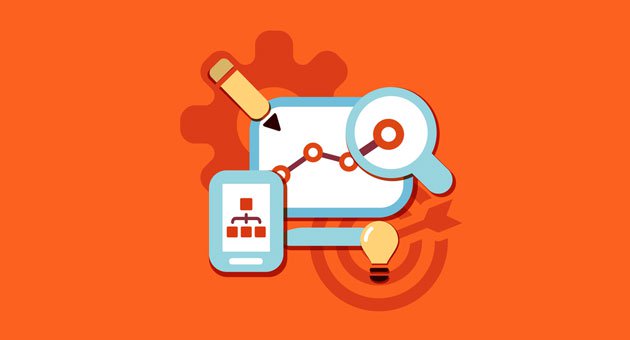 What types of KPIs can we analyze?
We can divide the different KPIs into two large groups, Offline and Online KPIs, and within them into different subgroups.
► Offline KPIs
Financial/economic indicators:
 Working capital.
Cash ratio or quick liquidity ratio.
Financial autonomy ratio (RAF).
Average collection period.
Average payment period.
Economic profitability.
Financial profitability.
Commercial indicators:
    Sales volume
    Number of customers
    Purchases per customer
    Loyal customers.
 Logistics indicators:
    Stock in the warehouse
    Number of orders.
Productivity indicators:
Number of orders dispatched by each employee.
Number of orders or tasks received by each employee.
 Time indicators:
    Total order cycle
    Purchase cycle
    Delivery cycle.
    Time in transit for goods
    Inventory forecast.
Quality indicators:
Percentage of satisfied consumers.
Percentage of dissatisfied consumers.
► Online KPIs
Adwords
    Conversion rate
    Conversion cost
    Impressions
    CTR (clickthrough rate)
Analytics
Number of visits
Number of sessions
Bounce rate
 Pages per session
 Time spent on the page…
Social Media
Facebook, Twitter, and other social media platforms also have their own analytical tools that can help you to measure the evolution of your social media strategy. These indicators are very useful for monitoring the number of followers on Instagram, Facebook, and other social sites.
Next, we would like to talk a little more about online KPI's for Analytics because they will be the most used and most important for many of you. It is always good to have ideas about this to realize  an effective global online Marketing strategy.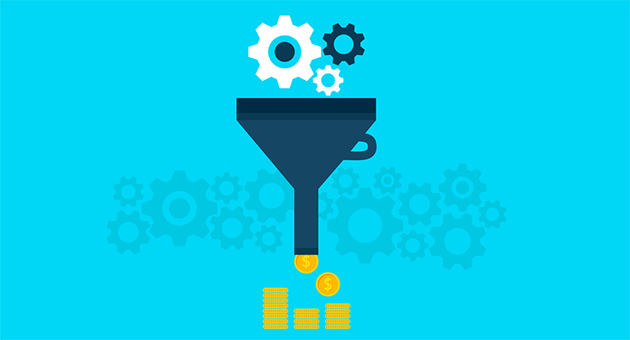 ►  KPIs for Analytics
KPIs provided by Google Adwords are very focused on sales(generating conversions), visibility (generating impressions), and interaction with users (engagement).
This means that Adwords provides specific KPIs to determine the success of an advertising campaign.
But you can ask yourself, if I want to measure web traffic without running any advertising campaigns, which KPI's should I use?
Well, the answer is very simple: the ones provided by Google Analytics. This tool allows you to analyze the global traffic of your website in a more general way, independently of the advertising campaigns you are running to understand where your visitors are coming from, as well as their general behavior.
In Google Analytics, you can choose from the following KPIs to study and analyze the evolution of your website based on different parameters and factors, depending on the strategy and objectives defined  for the website:
 General Purchasing KPIs
If you are looking to study and analyze your website's traffic to determine if the planned objectives are being met, Analytics offers several KPIs to assess your evolution.
The main KPIs are as follows:
Session: number of times the site has been visited during a period of time.
Users: number of people who visited your site.
Number of page visits: the total number of pages that were visited on your site.
Pages/Session: this is the average number of pages that a user visits per session, but this user is not a single user; that is, users who have logged in only once and those who have logged in multiple times are considered for this report.
Average session duration: average time that a user stays on your page.
Bounce rate: percentage of users who enter and leave your page without clicking on any other page on your site.
Percentage of new sessions: percentage of new visitors.
 General acquisition KPI
These KPIs are used to measure where the traffic is coming from, that is, the channels that are attracting more visitors. The main KPIs are as follows:
New user: number of new users who accessed the site.
Goal Conversion Percentage: Number of conversions out of the total clicks received on a given ad (percentage per sessions over a given period of time for a goal)
Goals achieved: Number of conversions for an ad.
Goal value: the sum of the monetary values or amounts attributed to conversions for a specific ad.
General behavior KPI
Behavioral KPIs are used to measure the interaction and behavior of traffic received and thus determine the necessary changes to improve user experience.
Number of unique page views: This KPI refers to the number of sessions during which the specified page was displayed at least one time. Google takes into account 1 unique pageview for each combination of page URL + page title.
Average time on page: the average time users have visited a page/screen or set of pages/screens.
Percentage of exits: Percentage of users that leave the site from one or more pages.
General conversion KPIs
This type of KPI's are used to assess the level of conversions (actions performed by users on your site) and thus analyze whether it is necessary to make changes to the strategy to achieve the objectives set.
Some of these KPIs will only be available if you linked Adwords to Analytics to determine the evolution of advertising campaigns and their effectiveness.
Some of the most critical KPIs for conversion analysis are as follows:
Total abandonment percentage: this KPI is used to measure the percentage at which the defined objectives have been abandoned. It is calculated by dividing the total number of abandoned funnels by the total number of goal starts.
Sales conversion rate: number of total conversions out of the total number of visits.
Direct conversions: number of sales and conversions that the channel closed or completed when the user accesses the web by typing the URL directly in the browser or accessing it from a bookmark.
Conversions with a view: When someone visits a website, they don't click on the ad immediately. If they convert within 30 days from another source, the conversion will be confirmed.
CPC or cost-per-click: the amount of money that a given advertiser pays Google for a click.
Conversion route interactions: number of interactions needed to generate a new conversion.
These are the main KPIs that Analytics offers to measure audience level, acquisitions, behavior, and conversions.
As I indicated earlier, the choice of KPIs will depend on the objectives defined for each of these traffic analysis factors.
For example, if you want to measure the WPO (Web Performance Optimization) of a page, that is, the factors that influence the loading speed of a website, it is normal to use website speed KPIs (Behavior KPIs) like the following ones:
1.  Average page load time: average time (in seconds) that it takes for a page to load since the beginning of the page visit (that is, when the user clicks the link) until it is fully loaded in the browser. The average page load time consists of two elements:
1.1 network time and server
1.2 Browser time.
2.  Average redirect time: the time it takes for the redirect to finish before the page is displayed. If there are no redirects, the value of this metric is 0.
3.  Average domain search time: the average time it takes to perform a DNS (Domain Name System) search for the page.
4. Average server connection time: time the user needs to connect to the server.
5. Average server response time – Time taken by the server to respond to a user request, including network time from the user's location to the server.
6.  Average page download time: time taken by the browser to download the page.
The relationship between these metrics would be as follows:
   1 Início da navegação do usuário
 1 Start of user navigation
1.1 Page load time
1.1.1 Redirection time
1.1.2 Domain search time
1.1.3 Server connection time
1.1.4 Server response time
1.2 Download time
1.3 Browser time
2 Completion of page loading
Nesse caso, para melhorar a velocidade de carregamento da página, você teria que:
In this case, to improve the page loading speed, you would have to:
Choose a professional hosting service: make sure that the hosting works with the latest PHP version and that the server doesn't host too many websites.
Optimize the site code to make it more efficient.
Reduce the size of the images with a plugin or manually with tools like tinypng, compressor (to try to minimize the resources used
Implement a CDN service: a global content delivery network service that consists of delivering web content based on the visitor's location, etc.
The KPIs offered by Analytics or Adwords aren't the only ones you can use, as they focus only on traffic and conversion, but there are other aspects to be analyzed in a comprehensive digital marketing strategy, as the evolution of your social media planning.
That's why both Facebook Ads (for Facebook and Instagram) and Twitter Ads (among other social media) have their own KPIs (similar to those offered in Adwords and Analytics), depending on the social media strategy you are applying.
I hope this post will help to clarify your doubts. Now you only have to study and choose the most important KPIs for your projects and define the objectives you want to achieve.
Good luck.
Translated by Micheli.
Linkedin: https://www.linkedin.com/in/manuel-porras-blanco-19260294?trk=nav_responsive_tab_profile