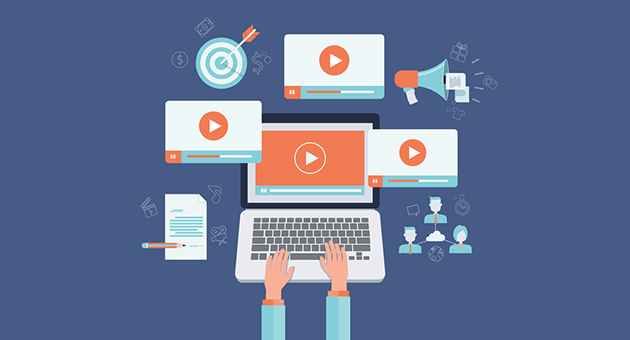 Video Marketing How to create videos users will want to watch?
Videos are still the kings of the Internet, and every year the number of available videos are increasing. 2017 still didn't end, but the investment in videos was of thirty-seven billion dollars, and, by 2018, it will account for 84% of all traffic generated on the Internet.
One of the primary reasons for these numbers is the diffusion of Smartphones. Some relevant studies showed that 25% more users are watching videos on their mobile phones. Who doesn't start watching a video on a social network and when you realize, you have seen more than five?
But so much audio-visual saturation is making it increasingly difficult to get the attention of consumers, to the point that 20% of users close many videos in the first 10 seconds. Therefore, in this article, we will give you suggestions on how to work with video.
Television and the Internet are not the same things
According to the latest eMarketer study, only 5% of the millennial population from the United States (ages 18-34) watches television. That means that if your audience is in this age group, you are throwing your money away by investing in advertising spots.
However, in Spain, this public represents a fifth of the television viewers, according to Barlovento, and consume an average of 157 minutes per day. At the same time, while watching tv, they are connected to the phone or tablet.
For that reason, it is vital that you follow your TV campaign with campaigns on the Internet. This not only strengthens your campaign, but brutally reduces the cost of your investment in video, as you could reach 2000 people with a budget of 100 Euros.
These are the best channels on the Internet to distribute your video and improve Your TV Campaign:
The use of social networking has become so popular, that when using them, you must be highly creative, otherwise the campaign will not attract the attention of users.
However, when sending a video by email, you can have the security of knowing that you will attract the attention of your recipients from the first second. The success of sending videos via email is in the fact that it is the user the one who is requesting to receive information from your brand, and therefore when opening the email, he will pay more attention to the content. Also, there will be no more ads that might distract his attention.
To improve the results of a TV campaign, you can create a video that complements the advertising on TV or that will end it. An unfinished story on television, but which will be completed in the video that you will send by email or a complementary video with the same actors in another story could be an interesting way of explaining your product.
Could you imagine seeing a story in an ad and receiving the ending of this story by email at the same time?
That would create a potent brand image and your planning would be easy; you only would need to schedule the campaign within the same time interval when The ad will be displayed on the television.
Now you are probably wondering, but how do I insert a video within an email? It's easy, you only need to enter Viwom and in 5 minutes you will have a campaign ready to add in Mailrelay. With just 20 Euros, you can reach 1000 users, and if they don't open the email, Viwom will not charge you. That type of campaign has a conversion rate that can reach up to 50%.
2. Facebook and Twitter
On average, 100 million hours of video are viewed on social networks every day, and according to a post by Puro Marketing, only on Facebook, video consumption is 173% greater than photo search and on Twitter 82% of users watch videos.
As for the cost of displaying videos on social networks, it oscillates between 10 Euros to reach an average of 1,000 users and it could generate an approximate conversion rate of 10%.
3. YouTube
YouTube ranks among channels with the best conversion rate after email marketing, reaching up to 14%.
According to Hubspot data on YouTube, 4.1 million videos are watched per minute only during peak hours.
The cost of adding videos on YouTube will depend on the type of ad, for example, TrueView In Slate is charging for ads placed before or during a video, as long as the user watches it for a minimum of 30 seconds.
4. Vimeo
Unlike YouTube, Vimeo is intended for a more professional audience, which implies a lower traffic and a smaller number of views of your video, but if your target is on Vimeo, you could optimize resources because you would achieve them with less competition and spending less money.
If you don't know Vimeo, this channel allows you to make live retransmissions and create 360-degree videos. You can add a Call to action on your video and make your video into a form to capture information about the people who are watching it.
The initial cost is 13 Euros per month.
5. Instagram
59% of the top brands are registered on Instagram. In this application, you can share short video clips. To succeed here, don't forget to use hashtags and show the human side of your brand.
6. Reddit
Being the 4th most popular channel in the United States, Reddit is a discussion platform, where you can send your video and users will vote for or against it. "/Video" is a community created on Reddit, it has 6 Millions of subscribers, uploading your video to this community will open the path for it to be shared on other channels.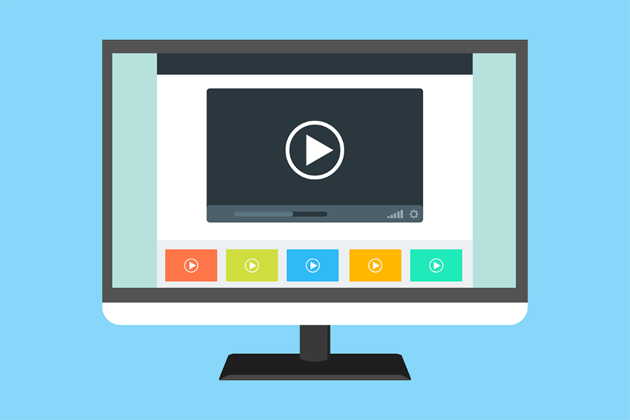 Trends in video marketing
If you don't live isolated from the world, you will know some of these trends which, according to marketing experts, will have a significant impact on the advertising world in 2018.
1. Virtual Reality
That trend, in addition to having reached the cinema and video games, is already present in advertising. Tesco was the first brand to use this technology to enhance the experience of its consumers.
2. Video mapping
These are 3D projections on a flat surface. This technique, in addition to being very impressive artistically is becoming popular among the actions of street Marketing and StartUps.
3. Live video
That technique has come to all social network platforms to stay, and it is a popular trend among brands.
Mercedes-Benz: was the first brand to create a live ad. They broadcasted for 12 hours directly through Facebook Live and YouTube, an event with the presentation of their new electric vehicles.