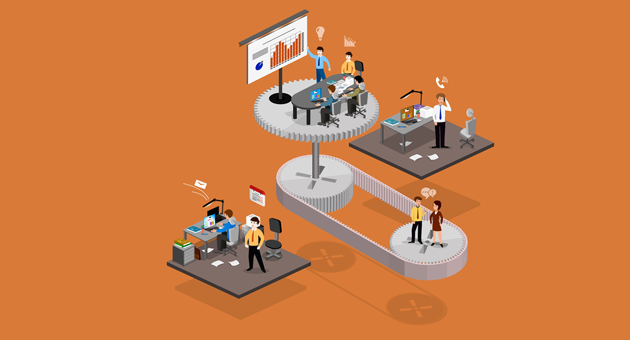 How to create a Linkedin company page
Did you know that companies that don't have a corporate page on platforms like Linkedin lose many opportunities?
Linkedin is a viral social platform among professionals in many areas, which means you have the chance to show people your work and your products or services.
With a Linkedin company page, you can keep in touch with different suppliers or potential customers.
The type of goal will be different depending on the needs of your target audience.
With the filters for targeting, you can contact professionals and relevant companies, so you can create a network of people interested in your work.
What is a company page on LinkedIn?
A professional business page helps Linkedin users to find more information about your business, your brand and the job opportunities that your company could be offering.
Company pages are also a great way to demonstrate the experience and competence of your company and its professionals.
Linkedin was created in December 2002 and was released in May 2003. It is the most recognized professional platform in the world, with more than 400 million accounts created. This data demonstrates that creating a commercial page will be very advantageous for your company.
Nowadays, many companies have corporate pages on most social platforms, but in many cases, these accounts are barely used. Many other companies don't even want to create a corporate page, trying to advertise their products and services through personal profiles.
This is a mistake you should not make, as your digital marketing strategy would be adversely affected.
How can you use a corporate page on Linkedin?
Business pages are not only useful for people to read about relevant data about your business, your brand, your products, services or employment opportunities that you could be offering. This platform offers many other advantages.
Linkedin has grown a lot in recent years, making it a more social platform, but Always with a professional approach that helps companies from all over the world.
SMEs, micro or large companies should have a company page, as it is very useful for an effective marketing strategy. With a company page, you can:
Showcase products and explain the services you are offering.
Interact with followers.
Keep in touch with customers and find information about related companies.
Learn about business opportunities.
Offer job opportunities.
Keep up to date with all the news in the industry.
Create targeted ads on LinkedIn to attract potential customers.
Requirements for creating a Linkedin company page
Creating a business page on Linkedin is very easy, you only will have to follow a few steps, which we will see now. If you have already created a Facebook or Twitter account, the process is very similar, so you don't have to worry.
If you have already created a personal profile, the process will be even easier; you just need to create a company page. To do that, simply sign up to start enjoying all the advantages of this social  network.
Once you are logged, click on Product > Company Page.
After that, fill in the data with a name for the company, confirming that you are its official representative; Linkedin will automatically create a URL associated with the name you provided.
The next screen will welcome you and request some information:
You need to create a logo and add a cover photo that represents your company in the best possible way.
Fill in all the data in the different sections.
Take advantage of the international presence by filling in the fields for each language.
To do that:
Choose the desired language and assign it by default.
Select a background image (1536 × 68 px recommended) to illustrate your business and what you can offer to your customers. The photos you upload on Linkedin will have to show professionalism and confidence.
Select the 300×300 logo.
Fill in a description of the business activity (2,000 characters)
Select the company specialties (maximum 20): you don't have to fill in all of them, the information will be public, your followers won't read a long list of information.
Add your address, country, state, and zip code
Enter the URL of the site.
Select the size of the company: indicate the number of employees
Choose the industry.
Year of the creation of the company.
Select the type of company: freelancer, government agency, a private company, etc.
Add featured groups (maximum3): you can add groups related to your company (you have to be a member or administrator of each group to include them)
Remember to include as much information as possible in the description, as that will help boost your brand. Also, always use the keywords related to your niche market.
When you are finished filling out the data, click Publish and the platform will indicate that your changes have been saved.
► How to use company pages
To create an attractive page and receive visitors, you should:
Update the corporate page continuously with publications, Adding products or other content.
Send invitations to professional contacts to subscribe to your page and help you spread the word.
Ask your followers for recommendations about your company, your products or services.
Add on your site or in the profiles of other social networks the link to your company's LinkedIn page.
Linkedin company page options
The Linkedin company page has several options available.
Let's see them one by one:
► Updates
This section tells you what happened during the last 7 days with a detailed participation metric and interactions, followers, visits or number of actions.
You can share an article or a photo indicating that it will be displayed to all your followers or use full targeting.
► Description
In the description section, Linkedin will display all fields that you filled out before. You can edit each of the areas by modifying or adding information as needed.
You can edit these fields whenever you want in Profile> Company page.
► Analysis
This platform offers you a complete analytical chart so you can check the results of your strategy, based on the data obtained by:
Preview: Preview the post.
Publication date.
Targeting.
Sponsorship: where you can create a Linkedin ad campaign
Some publication prints.
Clickthrough rate
Interactions.
Visitors
Followers.
Percentage of followers.
You can also check:
Sometimes your post was recommended.
Number of shared and paid shared campaigns
Followers purchased through paid campaigns.
Demographics of followers.
You can adjust the dates according to the follower interaction.
Comments in your post.
All these functions will be very valid if you want to create a campaign because the platform allows you to check the results and target your marketing action so that you can sell your products or services to users who are interested in purchasing them.
► Notifications
That screen visually and attractively displays the diferente notifications based on comments, recommendations, articles or mentions.
Additional options on the company page
At the top you have two more options:
► Admin Tools
Through it you can:
Manage administrators: you can add or remove admins.)
Help Center
Sponsor your posts: LinkedIn ads are costly
Create product page
► Page preview
With this option, you can see how the page you have created will be displayed with a single click.
Advantages and benefits of having a Linkedin company page
With the LinkedIn pages, you can share content with your followers, which is very important to publicize your work. This platform has revolutionized the corporate world, as it is possible to find professionals and companies from all areas of action with just  a few clicks.
Publishing contents that include a simple title, an attractive  image and a short sentence is the best way for readers to see what they will find on your page.
It has been proven that clickthrough rate increases considerably when readers can view preliminary content, as users won't have enough time to open all the links that are shared on social networks.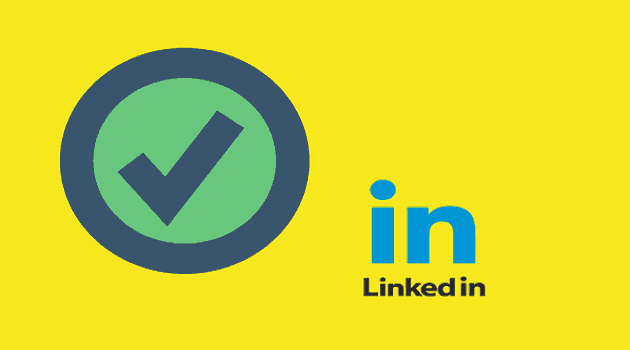 Creating a business page on Linkedin will offer you the following advantages:
Finding new people: as a professional network, the possibilities of finding customers or potential future buyers are very high.
You can explain to your potential customers about what you are selling or about the services you provide.
Linkedin offers business opportunities quickly because You can contact directly with professionals and suppliers.
A high percentage of people look for work on Linkedin, which means that you can find talents for your company.
Branding: you will enhance your company's brand image.
Marketing: You can promote your website or blog, not only to publish content, but for selling your products as well.
Visitors: You can direct traffic to your website, blog or online store and generate business opportunities.
Employees involved with the company can increase brand visibility by sharing information about the company.
Social Selling: Social Selling will make it possible to contact customers directly and not intrusively, reaching a higher percentage of sales on your professional page on Linkedin.
A Linkedin business page can encourage networking with other companies and professionals in the sector.
Scope: Through this platform, you will not only be able to find customers, but also suppliers and possible new talents to collaborate and work with you.
A company page allows you to publish events as courses, seminars, conferences, etc.
You can review and analyze corporate profile statistics
You can read about the latest news from your sector
It helps to promote your products or services
Linkedin allows you to have conversations with your colleagues and customers fastly and securely.
You can create newsgroups for employees
Generate traffic to other networks, websites, or blogs
Publish content on behalf of your brand
Publish in LinkedIn job offers
Exchange opinions, participate in groups –
Recommend content to your contacts (and receive recommendations)
A Linkedin company page can help you increase brand recognition, reinforcing the presence of your company in the search engine results.
How to make the most of your company page
Social networks aren't used for selling directly, but they allow us to promote products and services for a large number of users, becoming a showcase for potential future customers.
The ability to include product descriptions and redirect visitors to the corporate site to purchase the product will convert this social platform in the window or gateway to your company website.
All the traffic that the company receives for your site from LinkedIn, will be very targeted so that the conversion rate will be much higher.
The favorable opinions of the people and the employees themselves recommending your business, make Linkedin an advantageous platform for companies from all sectors.
Tips for Creating a Successful company Page
For your company pages to work, your corporate profile will have to meet some requirements:
SEO: In the descriptions, always use the primary keywords, social SEO can help a lot in the positioning of your website.
Include your official URL. This is an opportunity to generate traffic to your site, take advantage of it.
Create new groups with topics that might be of common interest, as this will increase the interaction and reputation of your Linkedin profile and in turn, the brand image.
Update the status on your profile, include links to your other social networks, your blog, and your website. It's a way to create a more dynamic and interactive profile.
Share relevant articles or data about your business: The daily publication may be sufficient, but you should post relevant content.
Share information or articles from other companies, this is very positive and you will create a connection with industry professionals.
Start interesting discussions to establish a more personal contact with your followers, not just to try to sell your products or services, but to enhance your brand's image.
Conclusion
Creating a company page on LinkedIn in 2017 is more than necessary.
Having this option to promote your business is an advantage, and you should always take every opportunity to improve the results of your business.
After creating your corporate page, you should dedicate the necessary time to manage it, because if your page is never updated, you will not have the desired results.
Do you already have a Linkedin business page? Do you enjoy working on this platform?