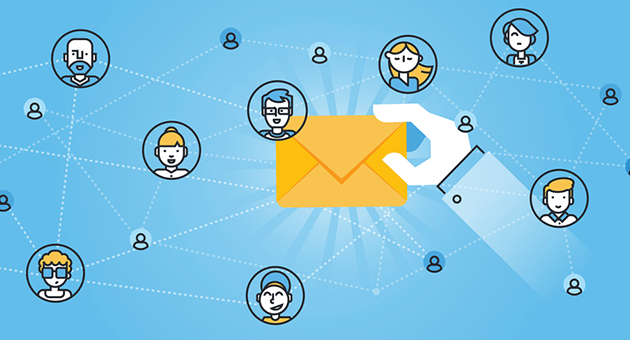 [Guide> Get subscribers] Get your first 50 subscribers in 24 hours
Nowadays it is rare the blogger who has never uttered the famous phrase: "How I wish I had started collecting emails sooner."
Such is the fanaticism of this type of marketing that some advocate that the authority of a website should be measured based on the size of the mailing list.
Fortunately, this is not so, and although email marketing is the strategy that works best for income generation, not everything is defined by the number of the collected emails. So, without going any further, you should not collect emails from subscribers who are not interested in your brand.
Having a vast mailing list but not generating profits will not help you in any way, especially if this list is not creating Interaction with your website or its content. So it will be much better to collect 100 real emails, then getting 1000 random emails of people who have never heard of your company.
That is why it is also essential to review the emails collected periodically, classifying subscribers based on the interaction with your newsletters.
For this marketing technique, quality is better than quantity.
Worrying about numbers alone will only serve to feed your ego, not to achieve your goals.
That said, it's time to start collecting emails, so you can understand how I got my first 52 subscribers in 24 hours.
Summary of what I had done to collect emails before that
During the first few months working with online marketing, I began to read, study and download all kinds of free ebooks to create my product.
The title of my ebook was: 8 Ways to Make Money Online and, it was, as you can imagine, about making money online, logically.
Who would not want to know how to make money? I thought.
After much effort, I finally wrote the entire ebook, creating a professional design because I wanted to offer something with good quality, unlike many others, I had read.
Also, I created a lead magnet on my main page, to collect as many emails as possible.
After all this initial work, I finally released my first ebook and posted it on every possible site. I could already imagine the money in my hand…
After several days (over 15) I had gotten five subscribers.
This generated a sense of failure in me that produced thoughts such as "this is for the great bloggers" or "most bloggers sell very little."
After these results, I finally decided to abandon the project, although I preferred to leave the lead magnet, in case someone would be curious about the ebook and would want to sign up for my site.
Time to act: I wanted to get more subscribers to my site
After several months focused on other projects and my learning, I saw myself experienced enough to try again and create a new ebook.
Not everything would work right away, but the victory is for the persistent: Believe me, you should never give up.
Again I prepared an ebook, but much more focused on something I understand. SEO for bloggers.
The first thing I noticed was that there was a niche since SEO is one of the pillars of online marketing with more and more followers every day. Also, there was no influencer on SEO who knew this topic in depth in my language. There were other professionals creating ebooks about other issues, but not specifically about SEO.
After that, I created my second ebook:
"15 SEO Tricks to Get Visits to Your Blog." Best of all, with an attachment with 50 Dofollow backlinks free of charge.
It was my moment after a long time in the shadows.
My strategy for getting 50 subscribers in 24 hours
Now is the time when I will explain how to get rich.
This is a guide, so you don't make the typical mistakes made by many that I made. What I look for with this post is to help you, so you don't waste your time with the launch of your infoproduct as I lost.
Now, let's see how successful the launch was.
First of all, I have to explain that I used this technique and with it, I got those results. You could learn from my experience, to develop your strategy based on it. Don't concentrate on just following all the steps without testing. Be proactive, and you will get positive results. The important thing is to try.
Let's finish preambles and let's go to the critical thing, what was my strategy to get 50 subscribers in 24 hours.
Finding a Profitable Niche
The first thing was to find a niche where I could feel comfortable, and could offer something of quality and interest to the web community.
As I was more focused on SEO, I thought: why not?
Also, this was a niche that was growing a lot, so that was an opportunity I could not lose.
As if that were not enough, most ebooks talked about SEO just as one more marketing strategies, there was no specific ebook for bloggers about SEO, so I realized I could take a chance and write my ebook about it. After all, everyone wants to get visitors and find people who will read the content of their blog, right?
In this new version, I decided that the information would be the best possible about the ebook…
Offering added value to my ebook
When someone subscribes to your site, they want something good in return. Nothing is Free in this life, never forget that.
The internet back then was saturated with information about SEO, so I decided to offer something that, although not new, would have a better quality.
Offering 50 unconventional dofollow backlinks.
This was a two-edged sword.
On the one hand, it would attract SEO professionals who wanted new backlinks that could not be found elsewhere and, on the other hand, it would draw amateurs in the SEO world who were looking to boost their website on Google based on links.
So I had a subject that I mastered and a new product that would attract professionals and amateurs of the sector. What could go wrong?
As if that were not enough, I researched posts and blogs with this kind of information on backlinks and surprise! They worked well in the past. I wanted to be sure.
The release time was approaching.
If you don't talk about what you do, it will be like you are doing nothing.
In my case, it would be no different, I started having organic traffic on my site, but not at very high levels. You could say that I was and am a completely unknown person on the internet.
To avoid another big failure and again to have a disappointment as occurred with my previous ebook, I dedicated myself to doing the following:
I sent spam to the Facebook communities that I belong to. However, these messages were relevant to users, so they weren't excluded. In total, I published the information in three Facebook communities.
I wrote a post in the main forums about my ebook. Thanks to this, I was able to reach my audience directly. In fact, in the forums themselves, there has always been a topic of creating backlinks…
It was time to calibrate my artillery and see if the experiment would work…
Results: I got 50 anonymous subscribers in 24h
SUCCESS.
If I could qualify this experiment, I would rate it as successful. I was able to collect 52 emails in 24 hours.
Some will say that 50 subscribers in a day are very little, but for someone who started from 0 like me, the result was fantastic. We should not forget the results of the first ebook.
The crucial thing about this experience is that even today I keep collecting new emails. This indicates that the product is of interest.
In social networks, the publication didn't have many results, but I didn't have any problem.
The publication received some sporadic likes and was visited by some curious users, but the truth is that social networks had no relevance in the results.
Indeed, this was because the Facebook communities were focused mainly on freelance designers and amateur bloggers without interest in SEO.
So the mistake was mine, firing this bullet at the wrong audience.  Again, the anxiety of generating traffic made me lose focus and of course my time. Don't let that happen to you.
Now let's see the positive side, my salvation and my niche market, forums about SEO.
Experiment results in forums
The truth is that before the experiment, I never thought that these forums would bring positive results or have relevance in a strategy to collect emails.
In fact, I had already posted some questions or comments and the number of responses was low.
Luckily for me, the majority of users on these forums are silent and, even if they don't participate, they  are reading and extracting information, in this case about the launch of my ebook.
For that reason, I posted 3 posts on forobeta.com, foro20.com, and soywebmaster.com.
Despite the fact that the last two brought traffic and subscribers (around 15-20 subscribers between the two) the site that made this experience work was Forobeta.
Thanks to this forum, I received about 25 # 30 subscribers on my site.
The bad thing about this forum is that, after a few hours, they deleted my post considering it as spam, which made me pretty upset. I don't quite understand why   they did that, because the ebook was offering useful and quality information to the users, but these are the rules…
I am sure that if it were not for the fact that they removed this post, I would be able to collect more emails on my website, but as I said, these are the rules.
After the post was deleted on forobeta, the amount of traffic decreased a bit, but I still kept getting traffic through the other forums. This effect lasted about 3 days until finally, the traffic from my website went back to normal levels.
During the launch day, I got peaks of 7 users connected at the same time and 91 sessions in one day.
In the next 3 days, I received 137 new users.
With this, we can get a CTR of 0.571, which is not bad and is very similar to the bounce rate:
Finally, these were the statistics:
Emails collected: 52
CTR in lead magnet: 0.571
Sessions: 91
Users: 88
Number of pageviews: 236
Pages/session: 2.59
Average session length: 00:03:41
 Bounce rate: 42.86%
% of new sessions: 91.21%
Conclusions about the experiment
It is time to conclude the experiment, so that you don't make the mistakes I made.
After this experience, we can draw the following conclusions:
You should know who your ideal client is, your target audience.
Determine the amount of demand for the product niche that you are creating. Without demand, there will be no success.
You should create a product that is interesting to your audience and not only for you. You should not assume that something that is interesting to you will be interesting to your audience.
Create an ebook with innovative and exciting information. If you offer the same thing that everyone is offering, you will not be able to collect emails with this strategy.
Be persistent, spread what you are providing, but don't spam just to try to collect more emails. If you do not provide information of interest, you will be banned or blocked.
Use the appropriate means to promote your product. This is fundamental, a poor choice of where your product will be advertised could bring problems, even if you have an innovative and different product.
It is critical when it comes to impacting an audience of a niche in concrete, that you write about your product in the relevant communities for these users.
Ask for help if it is necessary for influencers in your industry if your product is new and has a good quality, many bloggers will have no problem sharing the product on their social networks. Also, it will be a good first contact with them.
Social networks will help your strategy. Block the content, if you need it, in exchange for likes. You could do it with the WordPress Social Locker plugin.
Use an attractive lead magnet that is always visible on your site. In my case, the gift was placed on the front page of the home and the sidebar of my blog (the two most important parts of my website).
Work with the best plugins/providers. In my case, I purchased the WordPress plugin Thrive Leads
Create an account in a reasonable ESP to be able to collect emails and promote your products to more people, in my case, I'm  working with Mailrelay.
As you can see, it's not easy to get subscribers; it's actually fruit of hard work and planning.
So if you don't want to waste your time, focus on satisfying the needs of your target audience and advertise your product on the appropriate websites. All this will be achieved with proper planning.
If you are doing things correctly, your ebook will be a success and you will be able to collect your first emails efficiently.