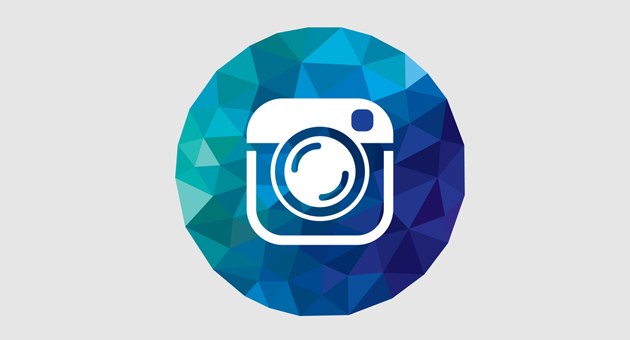 Instagram Guide: Getting your company to succeed
Instagram began its journey in 2010. Since then, the number of users who use this social network to share photos and videos have grown exponentially.
As a result, companies saw this system as a powerful platform to publicize their brands and interact with their target audience. More than 15 million of companies are present on Instagram.
Instagram is a network that allows us to communicate through images. Since it started, Instagram has been a mobile platform and spontaneity and originality are priority values for the users of this social network.
But, also, this fact implies that it is an application that is frequently used. Mark Zuckerberg, CEO of Instagram and Facebook, says "An Instagram user spends an average of 21 minutes per day on the app."
Advantages of Instagram for your company
The fact is that users like to interact with their favorite brands on Instagram. This is stated by 60% of users who use this platform to learn about new products.
There is no doubt that Instagram is a useful tool for telling stories about your brand and position it in the minds of consumers through images. Undoubtedly, it is a powerful digital marketing tool that:
Increases the visibility of brands. Visual content allows a better response from consumers.
Encourages engagement with your audience. In fact, a study published by the Fortune 500 states that Instagram is the social network with the more high percentage of user interaction with brands and their content. 30% of Instagram users like ten posts every day.
Humanizes the brands, allowing you to know products and companies through a new, more emotional perspective. A tool to get closer to users in a more transparent way.
Getting to know your target better. Instagram allows active listening of consumers, knowing what content interests them and opening new ways for you to approach your target audience.
Communicate with new users. 70% of users of Instagram have already searched for a brand on Instagram. 41% of users follow or would follow a corporate profile on Instagram to find special promotions. But also, in Instagram, users don't follow only the companies that they know, but the social network facilitates the discovery of new brands related to the content these users consume.
Promote products. As we have seen, it is not just for publishing offerings, but for creating an ideal mix of material.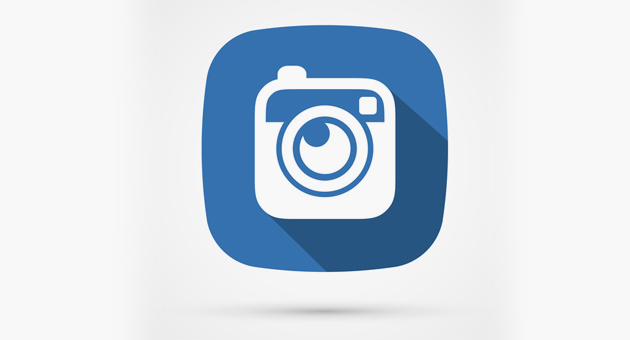 How does Instagram work?
Instagram is a very intuitive and simple application, however, for companies to take advantage of this system, the community manager should understand some basic principles.
► Company profile vs. personal profile.
The first step in Instagram is to create a profile.
Instagram made it easy for businesses to optimize a corporate profile. With it, your company will have different features, much more aligned with your corporate needs.
Differences between a personal profile and a business profile:
Option to link the Facebook page to the corporate profile,
It includes a contact button
The business profile has a business category.
You can monitor your account results through metrics provided by Instagram Analytics.
You can advertise the content you share on this social network.
►Image as a differentiating element in Instagram
Although from 2015, in Instagram, we can share images with a landscape format, the pictures that are shared on Instagram are mainly square. Each publication has a size of 640 x 640 pixels, reaching a maximum resolution of 2048 x2 048 pixels. This is important when taking photos, creating a video and preparing your content.
In creativity, we find one of the keys to the success of many companies on Instagram. To increase this value, Instagram allows different filters in the photos when editing them. Needless to say that many applications will help you in this task.
►Videos on Instagram
In addition to the photos, Instagram will allow us to share videos. Again, these videos should have a square format of 640 x 640 and up to 60 seconds.
►  Instagram Stories.
But in addition to regular videos, Instagram created in 2016 a new application: Instagram Stories. What was, in principle, a reaction of the competition generated by Snatchap, today has become an essential focus of communication for companies. Instagram Stories lets you share for 24 hours photographs and videos of short duration (15sg). After that time, this data will disappear.
The main advantage of Instagram Stories is that it increases the frequency of publication without saturating the followers. At the same time, it is a powerful content marketing tool, very focused on creating engagement with what you are publishing, which will help build a closer and personal relationship with your followers.
Also, there is the possibility of including a link to a website, although this option is only available for verified accounts.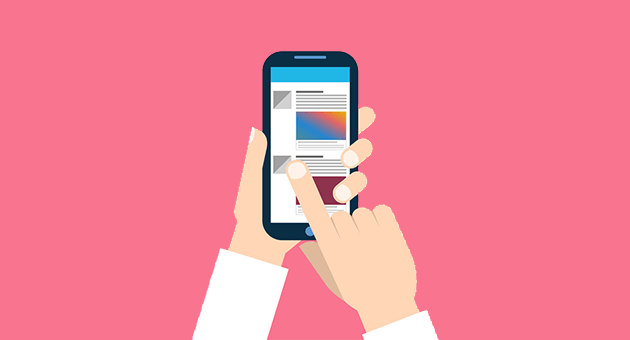 Hashtags are another feature of communication on Instagram. Just like on Twitter, hashtags allow the user to find content related to their interests in a simple way. However, the use of hashtags is much more frequent on Instagram.
To take more advantage of using hashtags, you need to work with the correct strategy. Find out which are the main hashtags related to your content and try to distribute them in different publications. You can also analyze which ones work best to improve the results of your marketing strategy. Instagram allows sharing of up to 30 hashtags per publication, but it is recommended to use up to 11. Don't fill your post with them.
You can create brand hashtags, events, and use the fashion to interact with your audience and monitor them. With this, you will know the reach of your posts and see what users are sharing.
Tip: never use hashtag like #followme # like4like #tagsforlikes that, in addition to giving a bad image of your brand, will increase the number of followers on your profile who are more interested in getting fans for their accounts than in the content you publish.
► Strategies for getting followers
The number of followers on social networks is an important indicator, though it is better to prioritize quality followers without thinking only about numbers. In addition to using hashtags, there are other tactics which will help you achieve this goal.
Connect Instagram to other social networks. Whenever appropriate, you could connect it to your different profiles, taking into account that it should be adapted to the characteristics of the social network with which you are connecting.
Share quality content. This adds value to your profile. Before publishing it, ask yourself if this content really will be useful.
Share content regularly. Ideally, as long as you can create relevant content, it would be essential to publish once or twice a day. Also, it is convenient to see the statistics to know the best hours of the day to post it.
Share varied content. Make a content calendar with different types of content that will be published: information, promotions, contests, videos, etc.
Improve engagement. Search for users who are within your audience, comment on their publications and follow them. They will discover you and assess to what extent your content interests them. If it is attractive to them, don't doubt that they will begin to follow you as well.
Plan actions with influencers. Browse for users with influence among members of your community to gain their trust naturally.
Add the follow button on other sites. Use your website, your fan page or your Youtube channel to advertise your account on Instagram and, thus attracting more followers.
How to efficiently manage the Instagram account of your company?
►Creating an effective strategy
To get the most out of Instagram, you should first create the company's social media marketing plan, to see how to integrate this social network.
Investigate the context of your industry and what your competitors are doing on this social network. Increase your goals and think about how you will integrate Instagram with the other social networks in your strategy. However, the most crucial factor will be to measure and analyze the results at all times.
►Know your audience
To develop a content strategy, it is imperative to know well your audience. Who they are, the content that interests them, what are their needs and how can you contribute with your photos and videos.
The next step will be to determine the type of content you will publish, based on the goals and interests of your followers.
► Content publishing calendar
Being extremely organized is critical. That's why a content publishing calendar will be a great help to distribute strategically the themes and the type of content over time.
Also, you should choose when the post will be published, to maximize your results, as this will affect the number of followers who will interact with your content. A well-organized calendar could facilitate this task.
►Advertising campaigns on Instagram with Facebook ads
In Instagram, you can also advertise through Business Facebook from Facebook. You just need to plan your campaign in Facebook ads and locations, select Instagram as the platform for your ad.
Also, you can create ads with Instagram Ads Stories. As occurs in the previous case, the Facebook and Instagram pages should be connected so that you can use this option. With Power Editor, after the ads have been created; you should select a platform, Instagram / Stories.
►Actions with influencers on Instagram
If sponsored content grew on Instagram by 2940% in the last 4 years, we could consider without any doubt that it is a valid strategy. The truth is that alliances with influencers are proving to be a great option to amplify the message of the brands and reach their target audience.
To make the most of this possibility, Instagram has already announced that they will soon make available to influencers and companies a new feature for hashtags. This hashtag option will tell users that this content is sponsored and will give access to post statistics.
►Competitions on Instagram
There are many benefits of creating contests on your profile on Instagram, such as improve engagement, gain notoriety and increase the number of followers. But, like everything else, to get good results, contests in Instagram must be created correctly. The central aspect to be considered is to create competition with clear rules, specific information and with proper prizes for the type of product or service you are promoting.
►Monitor and analyze the results
As already mentioned, defining the KPIs that you will monitor and analyzing the result is a fundamental strategy to know in which direction you should walk and what your next goals should be, as this will help you to optimize your content creation strategy.
With this guide, I hope to have helped you start the road to success of your company on Instagram. If you have any questions, or you want to add any other tip, you are welcome to do so in the comments.