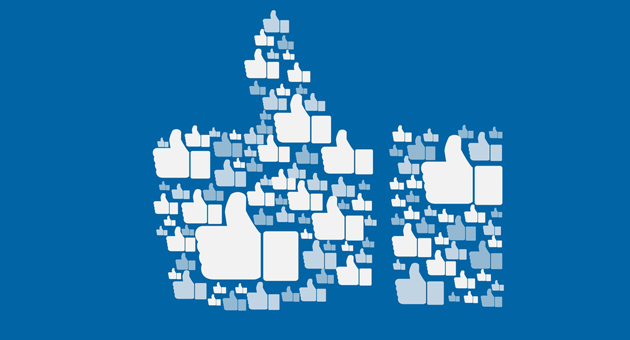 Possibilities, advantages of the Facebook Pixel and how to install it on your website
Do you want to take your digital marketing strategy to the next level? You can get more customers, more sales, more conversions, and improve your ROI. But what do you have to do to achieve all these goals?
You don't need a magic formula, you just have to start working with Pixel created by Facebook.
If within your digital marketing strategy you contemplate the creation of ads on Facebook, you are in luck. By itself, Facebook is a fantastic place to create campaigns to attract traffic, get leads, increase your sales, even to get fans and create interaction with your brand.
There are 2,000 million users, the large number of options that exist to create and optimize ads and multiple targeting options make Facebook ads a platform with which many companies like to work, with social media strategies oriented towards paid campaigns.
To make things better, Facebook Ads puts at your disposal a potent tool, called pixel.
What is pixel? The Facebook pixel is a piece of code that can be included in the HTML of a page and allows you to register data from visitors to your website. Each time a user accesses a page in which the pixel is installed, the script will give you some+ useful information about their behavior. But it also offers many other possibilities, which we will say today.
Surely you' have surfed a website and a few minutes later, you saw an ad on Facebook about the same brand, about the products you were looking for, or even the items you added to a cart but didn't buy.
Let's get to know this resource a little more.
Possibilities and advantages of Facebook Pixel
The utility of the Facebook pixel doesn't end in the possibility of measuring visits to your pages. By making good use of this tool and Taking advantage of events and metrics, you can significantly improve the results and the profits of your campaigns.
Creating custom audiences in Facebook ad campaigns (remarketing)
One of the basic uses of the Facebook pixel is the possibility of generating custom audiences to include in campaigns that you are creating. With this option, you   can create a remarketing strategy, for users who already have accessed your site during the last 180 days (this limit is set by Facebook), provided you have the pixel installed on your site.
In the ad management dashboard, you can create these campaigns, depending on whether the users visited your site, a specific page or if they performed some action, events.
After creating these audiences, you could select them when creating a new campaign, targeted only to them.
Audience overlay
This Facebook function can be handy, although it is not possible to create audiences that you can impact later. However, it allows you to compare the audience you have already used in your Facebook campaigns or resulting from pixel data.
By comparing some of these audiences with each other, you can get data that you could use, for example, to improve your ads, to know which of them are more aligned with the interests of visitors to your site or if you are creating campaigns for the wrong audience.
To access this tool, through Facebook Ads Manager, you will have to click on "Audiences." Here you will find all the audiences that you already used and saved.
When you select one, under the "Actions" tab, you will see the "Show audience overlay" option.
The next screen will display the comparison between the audiences you have selected, up to a maximum of 4, but as long as each one of these audiences has more than 1000 people. How could you use this feature? Let's look at this with an example.
Imagine we have an audience. These users are visitors to my site, and their data was compiled using the Facebook pixel. I also created 3 other audiences, which I use recurrently in my campaigns.
Audience pixel: 32000
Interested in Social Media 20-50 years from Spain and Latin America: 2,100,000
Interested in SEO between 20-50 years, Spain and Latin America: 980,000
Interested in Inbound Marketing between 18-25 years: 190,000
Now, when selecting the audiences, that is, comparing them, we have these numbers.
The first group of people, which has an estimated audience of 21 million, 22% corresponds to the pixel audience, that is, of all people who visited my site, 22% are interested in social media is between 20 and 50 years old and are from Spain and Latin America.
The secondly compared audience, interested in SEO, only matches 5% of the website visitors and the third audience, interested in inbound marketing, is only 1%, just 320 people.
Conversion measurement (purchase, cart, leads, visits …)
One of the main reasons why you should have the Facebook pixel on your site if you create marketing campaigns is the possibility of measuring the results of each action. Facebook Ads will give you valuable data, such as clicks or interactions. The Facebook pixel can give you much more than that.
For example, how many users bought a product, how many leads signed up on a landing page, how many people added a product to the cart and didn't confirm the purchase.
Don't you think these data are valuable?
Easy to measure ROI
The possibility of measuring conversions has other advantages. With the Facebook pixel, you will have the return on the investment for each campaign you start. It doesn't matter if your goal in creating these ads is to sell a product, registration in a form or request budgets.
Each of these elements comes at a price for you and using the Facebook pixel; you will be able to know exactly how many goals have been achieved, as well as the number of conversions. With this information, you can analyze your results in detail, identifying which campaigns you should optimize for higher ROI.
More effective ads. Lower costs, higher ROI.
Ok, so now you know you can measure the ROI of your Facebook campaigns, but how to increase it? Using the Facebook pixel, you can create more effective ads, so it will be possible to have even better results.
If you can advertise to users that you know are already on your site, on a specific page, such as the shopping cart, you will be able to create more targeted ads because it's much better to show an advertisement to users who already have shown an interest in a product or a few pages of your site, as logically, these users will be more willing to interact with your ads or return to your site.
Also, once the pixel is installed, Facebook tends to display your ads to users who might be interested or will be more likely interact with your ads. In this way, the campaigns you create can get better results with the same investment.
How to install the Facebook Pixel on your website?
To take full advantage of the Facebook pixel in your digital marketing strategy, you will have to install it on your site. According to the platform you are using, you may need some technical knowledge, or you will have to get personalized help. However, if you follow the recommended steps, the process will not be that complicated.
► Create your Ads Manager account
To use this feature, you will have to have an active Facebook account. If you have already used Facebook for paid campaigns, you don't have to worry. Otherwise, Sign in here and create your account now.
► Find the ID of your Facebook pixel.
Each Facebook advertising account has a unique pixel assigned. To install the pixel correctly on your site; you will have to locate the pixel ID or the code that Facebook offers you.
To do this, either through the Ads Manager or the Business Manager, go to "Pixels." Inside this page, you will see the pixel identifier in several places and you can access the code that you should include in your site, on the "Configure" button.
Now go to the "Install the code yourself manually" option. Within this option, the HTML code will be in section 2.
► Add the Facebook pixel to your site.
It's time to install the Facebook pixel on your site. Depending on how your website was created, you should use one method or another to install it. I will give you the Facebook Indications according to the CMS you use.
What's important is that you find the <head> and </head> tags of your site, that is, the header. The code generated by Facebook should be inserted before the </head> tag, closing the header.
That way, the pixel will already be installed on your site, and Facebook will start collecting the data.
It is important to note that the pixel will begin to collect data only after having been installed on your site, it will not work retroactively.
► The event pixel
In addition to the basic pixel, you can use another type of pixel to measure all your goals in a much more efficient way. The event pixel is essential if you want to know, through Facebook Ads, how many conversions you get, of different types. For example, shopping on your site, signups, complete forms, product added to cart, etc.
Imagine that you have a contact form and you want to measure how many users complete it once they reach your site. The first thing you need is a page that will be displayed after that form; this page will only be shown to those who complete that action. I'm talking about the typical "thank you" page.
To add the conversion pixel manually for your pixel, using the Facebook Ads Manager, go to "Configuration" and if you already have the basic pixel installed, go to "Add your events."
Here you can choose the type of event you want to follow, in this case It would be "Complete registration."
The script code generated by Facebook should be included on every page where you want to measure this type of conversions. It would be inserted just below the pixel base, just after the closing tag </head>.
After that:
<!– Facebook pixel code –>
</head>
<script>insert_event_code_here;<script>
The way to include this code will depend on the type of your site and the CMS that you use.
► Add the Facebook pixel on your WordPress site with PixelYourSite
In case your site is created using WordPress, you can add the pixel of your website and create events in a much simpler way, without having to insert the code manually. You can do this using the PixelYourSite plugin.
When you install this plugin, you should only include your pixel ID in your configuration, so the base code will already be working. It's very easy.
In case you need to create events, PixelYourSite is very easy to use.
You should go to the "Events" tab of the plugin. Click Add new event and include the URL where you want to measure the events.
If we continue with the example of the thank-you page after completing registration, just include this page and select the type of event "CompleteRegistration". Optionally, you can addvalue to this conversion and choose the currency. After that, name the page and click "Add Param".
When this is done, save the plugin configuration and the event will be created. At the bottom of the page you will see all the events that are on, so you will know that it was designed correctly.
Make sure the pixel is set correctly.
Even though you have done all the above steps, it doesn't matter the method you are using, also if you have included events with PixelYourSite, I recommend that you confirm that everything is working correctly.
The simplest way to do that is to use a Facebook extension called Facebook Pixel Helper. When installed, it indicates whether the displayed page has a pixel that is collecting data and even what type of pixel is being used. This last option is convenient for cases where you have to include events.
I also recommend that, a few hours after installing the pixel, you access the Facebook Ads Manager to manually confirm that the information is being collected.
As you can see, the Facebook pixel is a potent weapon for creating more effective campaigns, with more conversion and with a more significant return on your investment. Just plan your strategy correctly, decide what kind of pixel you will use and what will be the installation method.
I hope this post has been helpful to you and that you are very successful working with the Facebook pixel. I could not finish this tutorial without thanking Mailrelay for letting me contribute with my grain of sand with this fabulous blog.