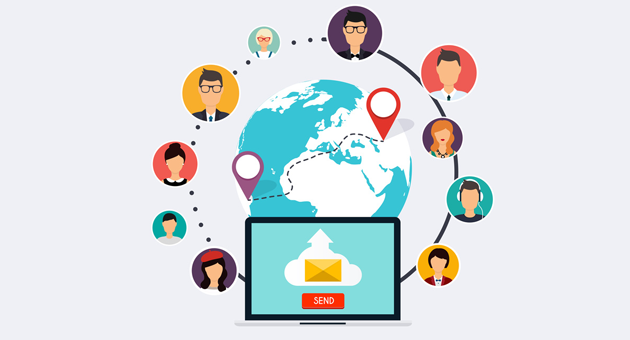 Actions for capturing subscribers for your blog
Nowadays, there is no doubt that email marketing is a fundamental weapon in the marketing strategy of any online project, be it a blog, a business site or an e-commerce.
But before you start creating an email marketing strategy, you will have to create a list of subscribers. For this, you will have to attract people, asking them to signup for your mailing list. In other words, you will have to convert your blog visitors into subscribers.
For this reason, in this post, we will talk about some tools for capturing subscribers, the right places to place your forms and also some subscriber catching techniques.
Tools to Attract Subscribers
Some tools will help you in the task of attracting visitors interested in subscribing to your newsletter. In some cases, you could increase the number of subscribers in a short period.
These tools connect with most email marketing platforms (of course, also with Mailrelay) and usually offer two options for integration: Using an external API or a plugin, if your blog was created with WordPress.
Now, I'm going to do a review of what I tested and worked correctly:
►  SUMO (formerly Sumone)
Sumo is a mega-plugin for WordPress that includes several useful options to improve the results of your site. For increasing your list of emails, it has several different formats:
Pop-ups: windows displayed with a subscription form.
Welcome mat: a welcome page that shows a call to action in full screen when visitors access your website or blog.
Scroll box: it's a box to capture emails which appears when the user scrolls through the screen.
Smart bar: This is a floating bar that can be displayed at the top or bottom of your site and includes a form for capturing emails.
► Privy
Privy is another of the tools I tested for capturing emails from my blog and that gave me good results.
This plugin includes several options for creating forms: pop-ups, banners, bars, embedded forms and even, landing pages.
What I liked the most when using Privy is that you don't have to install any plugin. You just have to insert a code in your blog (like Google Analytics) to connect to their servers and use the options offered by this system.
► Optingun
As in the previous example, Optingun is a tool that doesn't require the installation of any plugin. You just have to insert a code on your blog to activate it.
It includes several different options for attracting subscribers: custom forms, social log, pop-ups, sidebars, etc.
Where should you insert the subscription forms?
You could insert opt-in forms in different places of your blog. For you to choose the best location for these forms, we recommend that you run multiple A/B tests with the goal of finding the place that brings you the best results.
Some of the usual places where you can insert your subscription forms are:
Sidebar: in the sidebar, to the right of the entries.
Header: it is one of the most visible places and useful for attracting subscribers.
Top / Bottom bar: you could also place your forms at the top and bottom of your blog.
At the end of the posts: another option is to insert them at the end of each of your articles. If readers who reach the end of the post like the content, they could subscribe to your newsletter.
Among the articles: you can also incorporate forms into your articles by inserting the form in the middle of the content.
In the footer: in the footer widgets.
Pop-ups are the most common places to insert subscription forms. They are a bit intrusive but more useful. My advice, in this sense, is to find the balance between usability and design.
4  actions to attract subscribers
Now that we have talked about the tools you can use to capture the email of your blog readers and also about the appropriate places  to insert your forms, we will list some beneficial marketing actions to attract subscribers.
► Lead magnet
It is possibly the strategy that works best. It is about offering a gift to your readers in exchange for the subscription. These gifts usually are ebooks, downloads, guides, mini-courses, tutorials, etc.
It could be said that it is a kind of "bait" or gift you will offer in exchange for the subscription. If you don't already have a lead magnet, I recommend that you start to create it with the goal of adding value and increasing your list of emails.
►Landing page
Another strategy that works great for capturing subscribers is the creation of a landing page.
That is a page that the user will access by clicking on a promotional link. On this page, the visitor can only perform a single action, depending on the purpose of the landing page, (in this case, to sign up).
It works very well for courses, webinars, events or Infoproducts.
► Facebook
Another fascinating option is to add a new tab to your page on Facebook and include an embedded form to attract subscribers through this social network.
You can create your custom page in the developers section available on  Facebook.
Here you can see an example of a custom tab on Facebook.
► Twitter Cards
Finally, just as we talked about Facebook, on Twitter you can also get subscribers.
This social network allows you to create campaigns to collect the email address from your followers.
This type of campaigns are set up from Twitter ads and offer the possibility for your potential customers to share their email address to you.
Here you can see how to create them:
I hope all these tools and actions help you to increase your list of emails and improve your email marketing strategy.