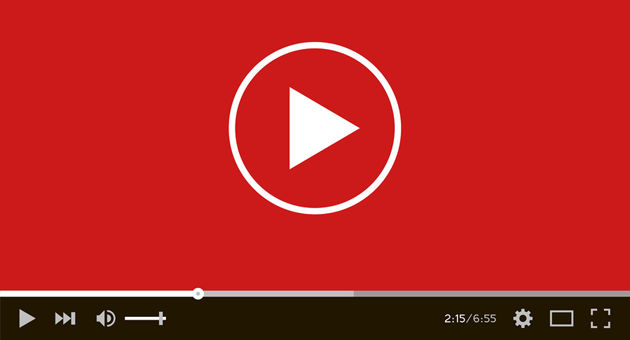 SEO on YouTube: Optimize Your Video Marketing Campaigns
YouTube has become a very powerful marketing channel. Ignoring the potential of video as a content format for improving the result of your marketing strategy can be very dangerous for the future of your business.
But why is video marketing so important?
It generates much more confidence. People can see you, hear what you have to have to say to them. Written articles work, but they are cold. However, a video helps the user or potential client to be more empathic with you, to see that you are real and so, it will be much easier to create engagement with your potential customers.
It offers more interactivity. You are much more likely to receive feedback in the comments of your videos than for an article.
Your customers will be much more likely to listen to you. Honestly, it's not the same experience when having to read an article of 5,000 words to understand what it is Link Building than watching an 8-minute video.
Of course, there are many other reasons why video marketing is so essential in any marketing strategy, but today we will focus on improving and optimizing the SEO of our video marketing campaigns, and for this, we will analyze the YouTube video platform and its rules.
What is the relevance of SEO on YouTube?
Few people don't know YouTube, the primary video platform in the world, much more relevant than other competitors such as Vimeo or Dailymotion. Millions of videos are posted on YouTube daily and both companies and freelancers use this feature for creating and uploading attractive video marketing campaigns.
I have to emphasize this point; we will not talk about improving, optimizing or launching a paid campaign on YouTube, we're going to talk about organic and "free" strategies.
►  How can I work with SEO on YouTube?
YouTube was designed to display the most engaging content for each user, that is, the system will segment variable information based on the profile of each user.
YouTube, on the other hand, classifies all content by theme and relevance. Google does the same thing.
If you still don't know about it, YouTube has an algorithm that classifies, segments and exposes audiovisual content in the same way that a search Engine will do. (YouTube also has an independent search engine).
So, as this is a search engine, it has an algorithm that can be manipulated. And that's where our work will start.
In this sense, we have to explore the rules of the algorithm and take advantage of any changes on it to increase the visibility of our content on the platform.
To do that, we will see some aspects you can take into account, as well as some small tips that will help you undoubtedly improve (and much) the organic ranking of your video content.
Content creation
If you look deeply, except in some cases, the most successful channels on YouTube are very niche channels. In most cases, they speak only about one subject.
I see little future on YouTube channels that talk about a variety of subjects because they can't create a loyal audience with most viewers.
You should understand perfectly what you are going to talk about, for before start, you will have to analyze the market, outline your ideal client and know what the actual demand is for the content you are producing.
► Buyer persona
Imagine you want to make a video marketing campaign on your Youtube channel to offer your services as an email marketing expert.
It is useless to create this type of campaign if you don't target your buyer before you start recording your videos. Maybe you want to work with companies, maybe you want to work with a more massive audience, or maybe you want to target digital marketing consultants.
Whatever it is, you need to be very clear who your buyer persona is.
► Ideal duration
Statistically, it has been proven that you shouldn't create long videos, the best length would be between five and ten minutes. The shorter the video, the better the results will be:
Videos with less than 5 minutes are ideal, but in most cases, you wouldn't have enough time to explain your ideas.
If your video lasts more than 10 minutes, many users will probably not watch it until the end. No one wants to stay all morning watching an endless video.
► Visual content
Of course, a picture is worth a thousand words, and the first impression is the one that counts.
Your channel should be aesthetically optimized, with a professional look (don't include pixelated images), your videos should be recorded in HD, the sound of your videos should be clear, etc.
It is simple common sense; If your digital marketing strategy is professional, your video marketing strategy should also be.
Technical aspects
Now let's talk about the aspects that I like the most; the real or technical factors.
► SEO Title
As with articles, product pages, or categories of products, the URLs of any web page, YouTube videos also include "title" tags.
As we can see in the source code, this video has an optimized title for the keywords or search patterns that the author wanted to rank.
You have to do the same research, use the same strategy employed in your blog. After selecting the keywords for your video marketing strategy, you should use them in all possible SEO elements of your videos, and the title is one of the most crucial aspects.
► H1 or title the user will see
On the other hand, we can also take advantage of and optimize the "h1" for the videos we are publishing, as this is the title the users will see.
The best strategy here is to use as many keywords as possible, including the main keyword we are trying to rank.
In this case, it is based on a temporary or trend video, since it deals with "How to boost ranking for a site in 2016."
If we are in 2017, we can just change the H1 and change the title of the video, to optimize it again.
► Descriptions
Yes. YouTube gives us an essential element for ranking our videos on the platform, the descriptions. They are shown in the source code as meta-description.
In this sense:
Use secondary or long tail keywords in the descriptions of your videos.
Include links to a text article on your site to drive traffic to your domain.
Include links to related content.
Etc
The descriptions are a YouTube gift that we can take advantage of when creating video marketing campaigns.
► Folksonomies
Folksonomies or content tags are especially important for ranking your videos on YouTube.
You should use tags related to the video content and with the generic theme of your channel. This will help users to find your video when they are searching for these keywords.
Make sure you include all the tags in your videos but only add tags that are consistent with the theme of your channel. It is useless (it may even be harmful) to include tags that are not related to your video. If you don't use the correct tags, most users who see your video won't like it, not because it is bad, but because it isn't what they were looking for.
► Filename
This is very different from the title and H1. We're talking about the video file. In the same way as the images in our blog, if we use the correct keywords in the file name that we will upload on Youtube, it will be easier for the search engine to rank it correctly.
If we are going to publish a video with the best roast chicken recipe, the ideal file name would be this: "the best recipe for roast chicken."
Other aspects you should consider
Now let's look at other factors that we should take into account to rank our videos on YouTube, are you ready?
► Playlists
Create well-targeted playlists. This will help your subscribers to find the information they are looking for more easily.
On the other hand, a well-organized channel is fundamental for the algorithm to present the correct videos for each user. The more you optimize and organize your content, the better the chances for users to find what they are looking for on your channel.
► Interactions
This seems obvious, but it is not so clear for many people. It's not just about sharing your video on Facebook, on your blog, and on Twitter, there are many other sites where you can promote audiovisual content. However, be careful not to infringe the Youtube policies and the website's rules where you are sharing your videos.
We can use other social networks or content directories like Google Plus, Blogger, Tumblr, Reddit, Tuenti, Pinterest, LinkedIn, etc.
The greater the repercussion and the diffusion, the more the content will be accessed, increasing referral traffic on your channel, which will increase the chances of getting more organic visibility on YouTube.
► Call To Action
Not only in the descriptions or H1, but also in your videos. At the end of each video, you should include a call to action, for example:
"If you liked this video, please share it with your friends." "If you liked this video, please subscribe for our channel or like it."
This will help get more likes, more subscribers, more comments and more shared content. These factors will help to increase video views, and the cycle will be refreshed again.
Without overdoing it, we have to convince the user to help us to improve our content and to spread it to reach a larger audience.
YouTube can estimate which content adds value to users and which videos are not relevant, and the "human" factor is key to this.
► Link Building
Although it may seem strange to you, don't hesitate and take the opportunity to increase the organic authority of your content on YouTube and your referral traffic with powerful backlinks and mostly DoFollows.
Just like on Google, YouTube takes into account external links to rank pages and give them priority when compared to other URLs.
If you want to know more about Link Building, I recommend reading other articles published on our blog.
► Live Events
This is a technique that helps many YouTube users succeed.
If you've created a cooking channel, make a live video of how to prepare rice with chicken. If it's about mechanics, teach how to deal with a broken engine.
No matter what the theme of your channel, create several recurring live events.
This will help your community to grow, and thereby your organic authority on YouTube will improve.
Summary of what has been learned
#Define your Buyer Persona: This task is fundamental, as you should start creating content for this ideal customer.
# Videos between 5 and 10 minutes: Create and post videos for between five and ten minutes. Don't bother your community, but don't create short videos, without any content.
# Visual Aspects: Don't forget, your channel needs to be visually appealing, because there are thousands of more videos on Youtube competing with yours.
# SEO Title: Optimize and use keywords in the Title tag of your videos.
# H1: Use the related keywords in the content of the video and the H1. Remember that in addition to helping to increase the number of views of your videos, as this information will be visible to all users.
# Description: use the descriptions of the videos to explain the content of your video and include related keywords or long tail keywords.
# Folksonomies: Use tags or folksonomies to increase the reach of your videos on YouTube.
# Filename: the name of the video file you will import to YouTube must be optimized, including the keyword (s) of the content, you will post.
#Playlists: Create playlists and organize your videos properly. There is nothing more critical to the YouTube algorithm.
#Call to action: Using a striking phrase in your videos will help you to increase your subscribers, likes and the reach of your video, which will increase the popularity of your channel.
# Live events: create live events to increase your community and the reproductions of your content to attract organic traffic.
And with that, we are done. I hope you enjoyed it and that this post helps you to improve your SEO strategy on YouTube.
If you have any questions, please leave a comment, and we will try to help you.