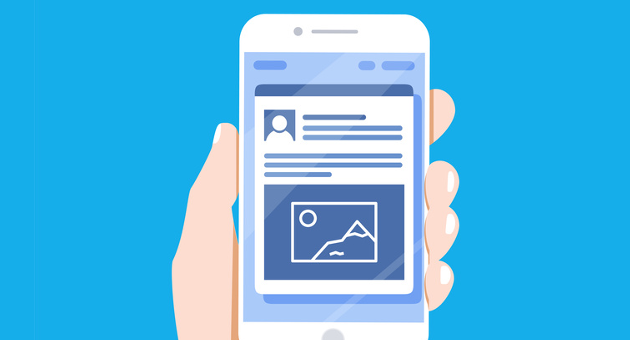 Essential guide to Facebook ads to boost your efforts in this social network (includes resources and tools!)
The Internet and mainly social networks have completely changed the way marketers will plan any strategy, (In addition to having changed our lives and the way we relate to each other, the way we consume information and look for products or services).
According to a survey conducted by the Content Marketing Institute, with digital marketing professionals, Facebook is the first on the list of online media with greater effectiveness  regarding advertising.
That's why Facebook has dramatically increased its advertising revenue. Above all, if we consider that its organic (natural) reach almost doesn't exist.
It is no longer enough to improve your content or know how to work with Facebook, using techniques such as the frequency of posts, the best times to post on Facebook,  and so on. Although these are very valuable techniques and should be implemented so that your online marketing strategy on Facebook is useful if you want results, you will have to PAY for ads.
In this article, we will offer you a guide to creating marketing campaigns on Facebook Ads, with everything you need to know to create a successful strategy, be it for a virtual store, blog or to offer your services.
We will also talk about exciting tools and resources (which are not known by most users) but that can be used by anyone.
I would like to start with an introduction about digital advertising in general, with some numbers, you may find interesting.
Next, we will focus on the types of ads that exist today on Facebook, with thoroughly updated information, as well as the steps to create a marketing campaign and the Facebook Leads Ads option, synchronized with your email marketing software.
We will also give you tips, resources and some tools that will facilitate the management of Facebook Ads campaigns. Don't worry; we are going to see every aspect of it in the most dynamic way possible.
The growth of digital advertising in concrete statistics
The Internet has redefined the way we behave in our daily lives. Its use increases to the detriment of the other traditional means of communication.
Currently, millennials almost never watch television (unless they are watching Netflix). The vast majority of people consider the Internet "Indispensable for life." And if people are on the Internet, where should the brands be? The answer is obvious.
If the Internet is considered something "essential" by a large number of people, the digital ad is also "Indispensable" for all brands that want to succeed.
The advertising industry has undergone significant changes, as the with the arrival of the digital era. It was necessary to adapt to the social networks, which are very dynamic.
But the advantages are many: the low cost, the creation of new brands, customer targeting, sales, and recruitment of leads/prospects, etc.
According to We Are Social, there are 2.80 billion users in social media in 2017.
Other fascinating statistics:
There are 2.56 billion users of social networks through mobile devices worldwide. In the same sense, there are 1 million new active users on social networks every day. (Source: We Are Social)
95% of people between the ages of 18 and 34 follow some brand in social networks. (Source: Sherpa Marketing)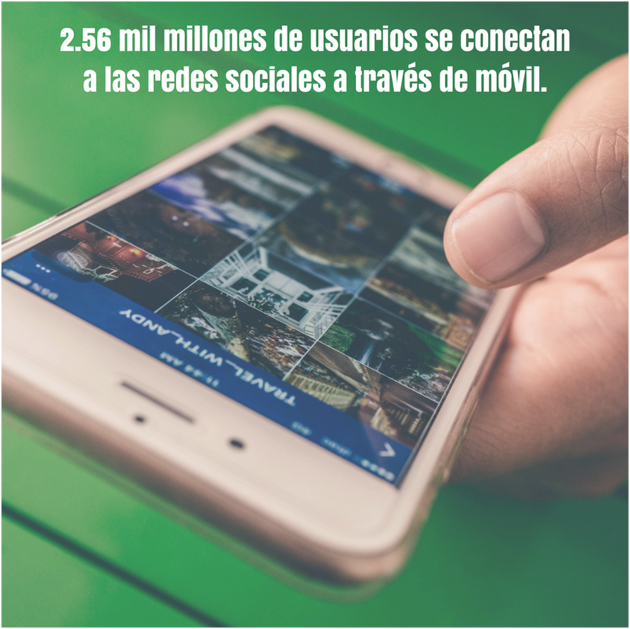 The new role of the Consumer and its relation to the success of Facebook
One of the most important transformations in the Advertising Industry after the technological revolution is the new role of the consumers: "I choose what I will see and when I will see it." It is the consumer who is in the center, who is running the show.
Maybe this is why YouTube does not have the same success as Facebook (without discrediting its positive results).But no one likes being interrupted while watching a series, a music video, a tutorial, among many other things. Today's user accepts a much more natural, more fluid advertising. This is what Facebook tries to do. And it does it very well.
In 2014, Facebook influenced 36% of online and offline purchases of consumers. By 2015, that number has risen to 52% (Source: The Drum).
Also, according to data provided by Facebook itself, more than 50 million small businesses use Facebook to connect with their customers. Over 4 million of these companies pay for advertising campaigns on Facebook (Source: Forbes).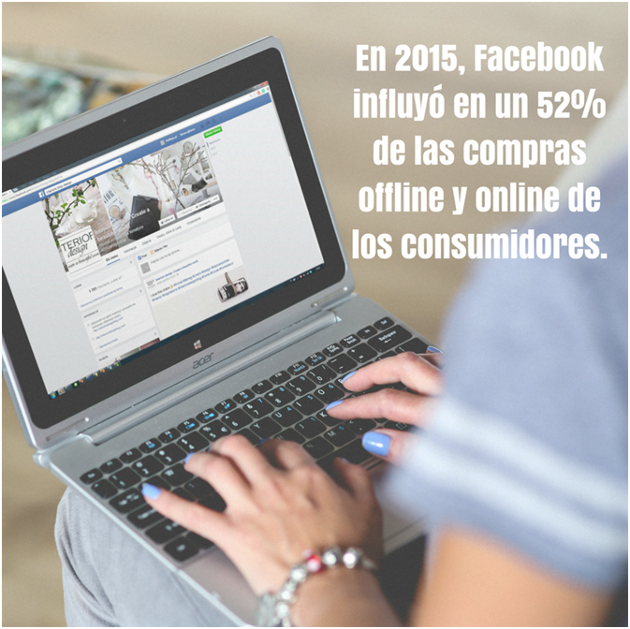 Now the first steps to creating ads on Facebook.
Pages on Facebook and creating ads
Let's be very clear: although you can create ads on Facebook without having a fanpage, it is not recommended. An ad created by a personal profile is limited in ad location, format, and goals. This means that in the case of not having, the first thing you should do is to create a fanpage for your company or update the profile of your business to a fanpage.
The process of creating a Facebook page is very simple. I will not talk about the steps here, (in any case, search for tutorials on the Internet or use Facebook's   Help page). But if you still need more information; I will enumerate the benefits of having a fanpage:
Unlimited number of followers
Useful information about your business (location with map, phone, website, hours of operation, etc.)
You will have another channel of communication with your customers.
You can create ads (of course)
And the most important of all the benefits, at least for me: It will be possible to get all kinds of data about your target audience.
I will assume you have already created your Facebook page and now you want to promote your brand on the platform. We will start talking about Facebook Ads.
The first question you need to ask is: what do I want to achieve with my marketing campaign? What is the point? Of course, this goal should be aligned with your marketing strategy.
Facebook divides marketing goals into three objectives:
► AWARENESS. It includes two objectives:
Brand recognition (when we want more people to know our company or business)
Reach: Used when you want to reach people who are close to your company. That is, most of the users will be found on their geographic location. The closer they are, the better.
►CONSIDERATION. It includes 6 goals:
Traffic, to send people to the site.
Interaction. This goal has to do with the generation of "engagement." with the target audience, to drive interaction with your ad. There is a relevant update about  this type of goal: Facebook added the ability to create ads that promote your events. You could also develop ads so people can request your offerings, discounts, promotions.
Application installations. The downloads of an application.
Video reproductions. The objective of increasing the number of plays in a video.
Generation of leads. This option is related to the topic that we will see at the end of this article: Ads from Facebook Lead Ads. These are ads that are created for collecting information from people.
Messages: Created to start conversations with potential customers
► CONVERSION. Includes 3 goals.
Conversions. Used to create ads that encourage people to visit your online store or website.
Sales of the product catalog. This goal is specifically used for the catalog.
Attract visitors. Used to send consumers to your online store.
Let's work with an example!
For this post, we will assume that we have a virtual store that sells organic vegetables and fruits, which is located in a neighborhood somewhere in the world. The name of the store is "The House of the Organics."
We open it from Monday to Saturday. Our commercial goal is to sell more. If more people know the place, we are more likely to achieve this goal.
I have created a fictional Facebook cover about our business.

TIP: Always use your images (from your online store, your products, your services, your customers) make sure you are using photos with watermark, because otherwise, anyone can download and use your images.
Based on this goal, we will create an ad to attract more people who live or work near the store.
Through the fanpage of the company, we will use the Ads manager option.
ATTENTION: Facebook recently announced that it would merge the two tools that were available to manage the ads: Ad manager  and Power Editor (the latter is widely used by companies that need to create marketing campaigns for different profiles and for users who already have experience with Facebook ads.)
Now there will be only one tool. But it was not possible to implement it for all accounts at once. You should probably use the ad manager (it is most recommended for those who are still starting).
The first thing we are going to do is click the "create a campaign. "Next, we will select the objective of the marketing campaign. As we want to reach more people close to the business, we have to select the goal "reach."
There is an option to "Create A/B Test." It allows you to test your marketing campaign to choose the one that most engages your audience.
Experts on Facebook ads recommend working with A/B tests, as it is a fascinating RESOURCE. By using this option, you can choose to finish the test first, if one of the campaigns is getting excellent results.
In either case, choosing this option or not, the next step will be to create a SET OF ads OR VARIOUS SETS OF NEW ADS.
To do this, you should start working with targeting. This is the most critical aspect of Facebook ads. This is the process that consists of selecting an audience for your marketing campaigns.
You can create a new audience, or just use a saved audience. In our example, we will create a new ad using the option "use the location of your Facebook page to reach people who are near your company. "
After that, you will have to fill in the following fields:
Age
Gender
Languages
Detailed targeting (you can include or exclude people using demographic data, interests, behaviors, etc.).
Connections: Include or exclude people who are interacting with your page, applications, or events. It is fascinating to know that you can target your ads only to people who liked your page (or exclude these followers) or users who responded to your event, among other key alternatives.
Please note that you can also use the "Create custom audiences" option. With it, you will work with people you already know. That is, from customer files, interaction on Facebook, Facebook SDK (application users) and the Facebook pixel.
I recommend you look for more information about targeting using the Facebook Ads help service.
After targeting, you will see the "Locations" section. It is the option used to select where your ad will be displayed and depends on the goal that you have previously selected.
Some options are: edit the location (not recommended), which will be displayed on the Messenger application tab for mobile phones and automatic location (the option recommended for Facebook campaigns, because it selects the location based on performance: It can be displayed on Facebook, Instagram, Audience Network, and Messenger.)
Finally, on this same screen, you will see the Budget section.
I will not go into this topic because I would need another article just to talk about it. But I recommend you look for tutorials and read all the information about this issue you can find, to set your budget. The best recommendation is to run tests to adjust the money available for your Facebook Ads marketing campaign.
Once you have set this up, you can continue creating your ad. Now you will have to select questions about ACCOUNT IDENTITY, FORMAT, and TEXT.
These are the formats available. It's time to choose the images for your ad, in addition to thinking about the text, as well as other more advanced aspects, which Facebook will explain to you during the creation process.
EXTRA feature: you may already know, but I'd instead make it clear: Be careful with the text you are going to insert into the image. If it doesn't have the correct proportions, Facebook will not show your ad.
To avoid risk, you should use the "text verification of image. Images should have little or no text. Please note: watermarks or logos are also counted as text.
We are almost done here. It's time to select the section where the ad will be displayed: computer news, Instagram news, news section for smartphones, etc.
You can preview your ad before enabling it. If necessary, you can use these steps to create multiple ads on Facebook.
Tools FOR DESIGNING your ad
If you don't have any budget to hire a graphic designer, don't worry, you can find several online tools to help you. A good example is Pozters.
It is an online image editor that allows you to work with various formats. This software has many features.
For example, you can create the Facebook profile and skin with the appropriate sizes, as well as a publication or an advertisement on Facebook ads, among other alternatives related to publications for social networks, documents, images for blogs, etc.
Capturing leads on Facebook (Facebook Leads Ads) and the synchronization of this strategy with your email marketing software
I could not finish this article without reviewing this invaluable resource offered by Facebook Ads. We already talked your marketing goals. We also talked about leads generation.
However, this advertising format allows you to create a contact form on Facebook. With this option, users who are interested in your products or services can register for your newsletter.
How Does Facebook Leads Ads Work? Your target audience will see your ad, and when a user is interested, he can click to subscribe. A form will be displayed on Facebook, asking the user to fill in his information. After filling in the required data, the user will be redirected to the page that you added (a landing page).
ADVANTAGES of this type of ads:
Capturing potential customers across multiple devices. The the form will be displayed on the device that the lead is using to log in to Facebook.
Easily obtain customer contact data by creating a quality database these will be high-quality leads because the user will have all the information about the advantages of signing up and will only do so if He is interested in your offering.
Access the information of potential customers in real time. This is the most attractive aspect of this system: The synchronization with your email marketing software.
With Facebook Ads, you can capture leads without using another tool. However, this data will be available on your fanpage only for 90 days, and the download will be manual (which takes a long time and you will have to do this process manually.)
Using an email marketing software, you can synchronize leads automatically.
The process is this: you create your Facebook campaign with the objective "Lead Generation."
The operation is the same as the example (some fields will vary because this is a different objective.)
After creating the Ad, select the option "Form for potential customers."
Select "+ New Form" and set up your form. Now you will need a tool to sync your leads with your email marketing software. There aren't any free solutions of this type, But you can try two of them that sync leads from Facebook: ConnectLeads and LeadsTunnel.
Once the Facebook form is ready, use either of these tools (the one you chose), choose your fanpage and the created form. After that, you should select your email marketing software and the list to where you will register your users.
You have already targeted your users, and you can start sending your newsletter for your new subscribers.
We are finishing this article. Hope you enjoyed it and that it will be advantageous to you. I await your comments, and I'm sure you are already starting to plan your campaigns on Facebook Ads following this guide!
Until next time!