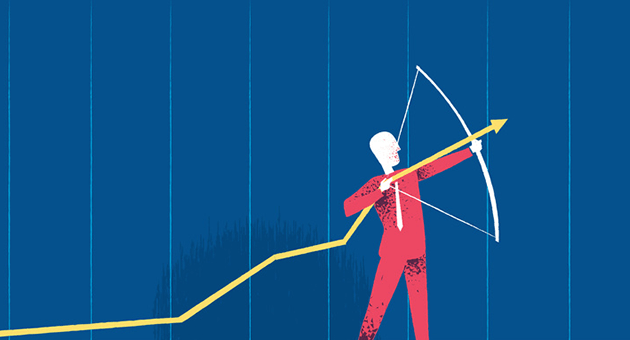 Email marketing trends for 2018, my predictions
I'm not a fan of writing about trends because the trends in email marketing can change from one day to the next. However, yes, I like discussions, so I hope this article can be used as a debate over what the future of email marketing will bring for us in 2018.
I have tried to talk about trends, or changes, more practical.
That is, the things that we can see and perceive, not strange and improbable concepts.
Can we get started?
· Fewer promotions and more useful emails
This may be one of my most controversial predictions, but I firmly believe in it.
Although there are many people determined to foresee the end of the email marketing, the truth is that every year the volume of newsletters continues to grow, something usual, since each year we have more and more commercial dates (Black Friday, Cyber Monday, etc.) or because the promotions are expanded (Amazon Black Friday lasted a week or more).
This is a definite fact.
That means companies still have a positive return on their investment and therefore are more confident to create and send their email marketing campaigns. However, you have to be careful.
We should remember that this increase in the number of emails doesn't just come from our newsletters, and that subscribers will receive a larger number of emails.
We need to provide them with relevant information and content.
So they will want to continue receiving and opening our emails in the future.
Therefore, in your email marketing strategy, you should combine commercial messages, with emails with informative content.
This is a complicated subject. There is no general rule for all the types of newsletters, each business branch has its own peculiarities.
· Increased personal and corporate communication tools
With the increase of the technologies for personal (and corporate) communication, such as Whatsapp, Telegram, and other APPs, the email has become a more used tool for solving more relevant questions, at the expense of messages for socialization.
This can be beneficial for marketers using email marketing tools because the number of emails sent will be reduced, but the emails sent will be much more relevant to the subscribers who receive these messages.
Fewer emails sent means better open rates for the newsletters you send.
That's right.
As we mentioned in the previous section, you will have to work even harder, to create engaging campaigns and convince your subscribers of the importance of your newsletter.
It will be essential to be attentive to analyze the results of your email marketing strategy.
And, as always, make changes whenever necessary.
In summary, it can happen as with social networks. Many people predicted that social media would "kill" email marketing and, in the end, marketers realized that social networks could become a convenient tool to use in conjunction with an email marketing strategy.
· Clean, short emails with a simple design
This is a trend we have seen to advance year after year.
While years ago, the emails were very advanced, with a lot of content and advanced options, what works best today is a newsletter as we can see in the following image: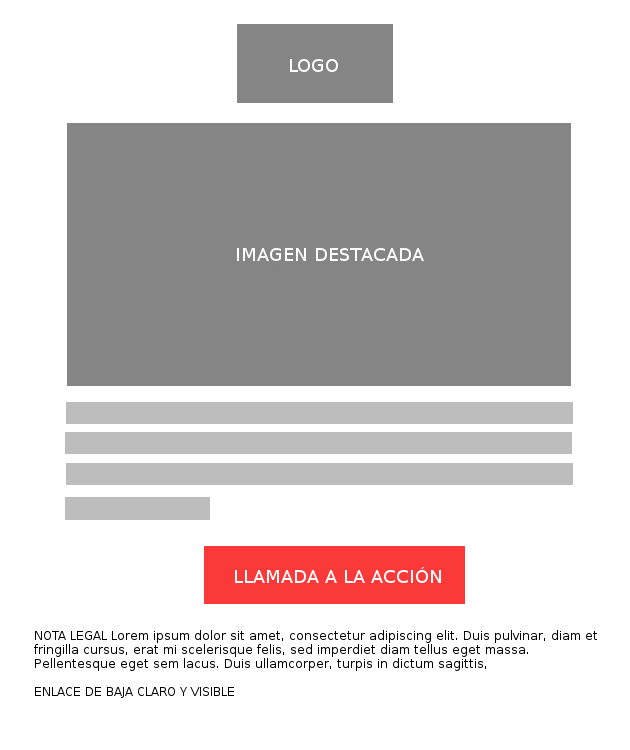 As you see, there are very few elements.
People are getting more and busier.
And we have little time.
That is why it is essential to convey the message to the subscribers in a clear and direct way.
Not forgetting the call to action!
It is an email marketing trend that will also reduce our work, because we don't have to spend hours creating elaborate newsletters.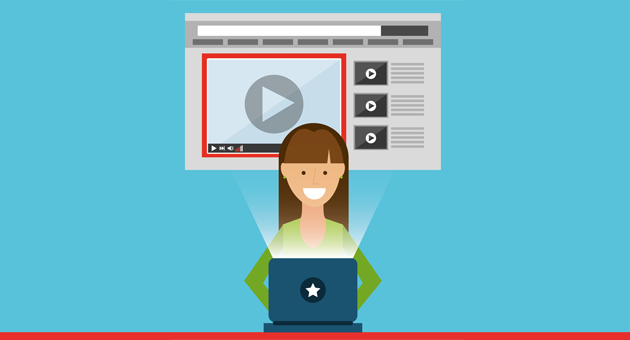 · Email marketing with video
Little by little, it seems that email clients are supporting more formats, and HTML elements (for example, it looks like iOS will support videos in HTML5).
So you will be able to create different design options.
But you should be careful.
Many users are still using old versions of clients so you may have problems if you don't review your email list to confirm that these systems are compatible with the type of design you want to use.
As a workaround, we can use tools like Viwomail that can generate more compatible formats, as we explained in this post.
· Customer retention and engagement with your brand
Little by little, companies will create strategies oriented for customer retention, creating engagement with their brands, so that these customers will become the best "ambassadors" of your brand.
For this, it will be necessary to transform the idea of the sales funnel that would present these steps:
Detect a need
Search for alternatives
Comparison of other options
Buy
After-sales behavior
Or seen from the company:
Discovery
Engagement
Purchase
Retention
This is just a summary; I don't want to go into details in this post.
In any case, you'd have to see an evolution toward something like:
Discovery
Interaction
Subscription
Conversion
Enchantment
Ascension
Defender, supporters
Promoter
This is what interests us as a company, as a business, to promote our products.
It's a customer-centric mindset.
For this, it is not only necessary to have a good product.
But you also will have to understand what your customers are expecting from your company.
And create consistent and continuous communication with these customers.
So they will share their experiences with you, helping you to understand them better.
Otherwise, it will be impossible.
Email marketing will help us a lot to achieve this.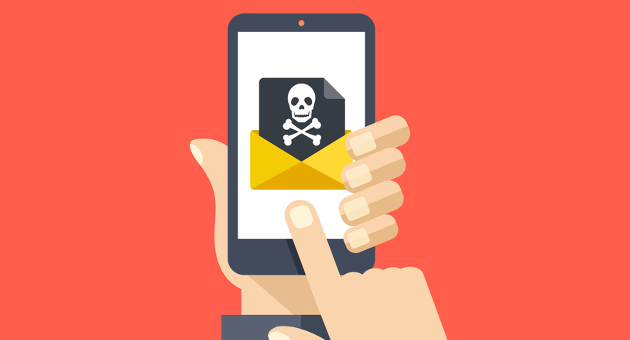 · Changes to anti-SPAM filters and laws
This is a constant change.
But just as Google is making changes to its algorithm, the different ISPs are making changes to their anti-SPAM filters.
We have already seen this not long ago in the case of the changes made to Outlook.
This will lead us to be aware of delivery problems.
And email marketing practices.
Although this may seem like it is not a trend, the truth is that ISPs (yahoo, outlook, Gmail) are adding increasingly sophisticated algorithms to detect unwanted emails.
This, along with legislative changes in email marketing, will require companies and professionals to be even more attentive to avoid legal problems.
· Email marketing automation
We will see how email marketing automation evolves.
To be honest, I'm not sure we will see sophisticated interactions based on multiple filters, or more basic autoresponders, such as welcome messages sent when a user subscribes to an email list.
I already talked about this on our blog.
And the truth is that the automated emails that I keep getting, appear to be more and more like SPAM.
When I don't respond to an email, I get 5 more messages asking me why.
I don't think this is an effective strategy.
· Reduced popup usage
It seems that (with a bit of luck) we will see soon a reduction in the use of pop-ups to attract subscribers.
There are two unrelated reasons.
The first change is still not very clear, but it looks like Google is planning to incorporate its advertising blocker into Chrome. Until we have more information about this feature, we will not know if it will affect aggressive pop-ups or not.
And, on the other hand, the changes brought by GDPR will also limit the use of pop-ups, as was done so far.
In any case, this doesn't have to be something negative.
You may have fewer subscribers, but if they are more engaged, it will be something positive.
We will see how this trend develops, and if new ways to attract subscribers will be created.
For example
· Using chatbots to collect emails
Chatbots were a trend in 2017.
But they are not a new substitute for email marketing. However, this option can help you increase your mailing list. Do you know how?
Very simple, just request the email from interested people directly through chatbot.
In summary
Not only will we not see the end of email marketing, but we will have new opportunities, new tools to improve the existing email marketing strategies.
And of course, new challenges as well.
But the Mailrelay blog team will be here to help you.
Don't forget to leave your opinion!