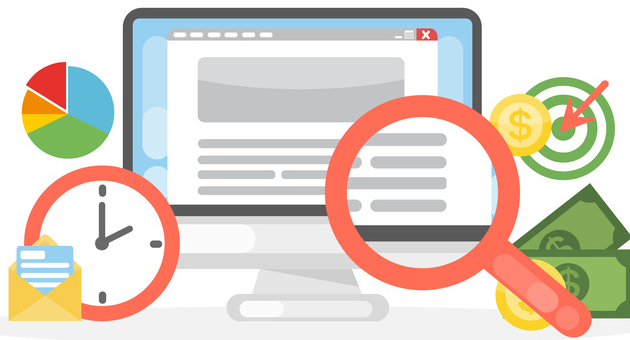 How to create relevant content to boost your sales
If there is something that obsesses customers, it's quality.
Many business owners already know that they can lose many customers if they offer a low-quality service.
Therefore, they are constantly checking to make sure that even the smallest detail is meeting the quality standards.
The funny thing is that few companies transfer these efforts to the digital world. Why?
We can find companies with a vast range of products, but with an unprofessional website.
If you do that, your blog and the rest of your content will be out of sync with the rest of your services.
That is terrible. As we all know, we buy with our eyes. And in the digital era, this means that the content of your site will affect your sales.
That is if you can't build engagement with your client from the first time he discovers your virtual store, it is improbable that he will remember you when he decides to act and buy the product he was looking for.
Exactly, when your customer decides that he is ready to buy, he will remember the sites that caught his attention with relevant content.
So, does your content depend on your products?
It's time to test the relevance of your content to see the quality of your site's image.
But before continuing, let's take a look at some of the benefits of content marketing:
· Evaluate the quality of your content
Do I need to improve my content?
Oh, the million dollar question! But few business owners think about it regularly.
Are your customers happy with your content?
When I talk about content, I don't mean just the articles that you write for your blog.
When I talk about content, I mean the whole set of elements you use to display your products or services for your customers.
Yes, it's a very broad definition, but let's talk about this later.
It can be an e-book, a tutorial, a video, white papers, an email, an article, an infographic; etc., etc., etc.
There are many types of content. Of course, as technology moves forward, new ways of creating and distributing content will emerge.
So, practically, your site is a great content warehouse; because you have an amount of content that your customers can access when they need it.
So the content encompasses all those elements that your customers will see to verify the quality of your website. Don't you think so?
We all do it!
We check several pages of a website before buying, we read the opinions of other customers, we try to find out if it is popular, and so on.
So stop for a minute and go to your website. Do you like what you see?
And what will your customers think?
Your content is the image of your business. Each post, each image, every text is the reflection of your company that your customers will see.
If they find an abandoned site, they will think you are sloppy with your business.
Or if the page takes a long time to load, they'll think your service is slow too.
And if you use pixelated images, they will believe that you don't take care of your brand image.
Can you understand how the ideas in your client's head are related?
So, think carefully if your content really reflects the particularities of your business.
You should identify the weaknesses of your content. If you identify problems, you'll need to apply the necessary changes to improve your results.
In the next few paragraphs, we will be talking precisely about that: how you should create your content to boost your sales strategy.
· Create something that arouses strong feelings in your customers
Have you noticed that some people are passionate about a topic, but when they try to talk about it nobody pays attention?
If this happens to your business, the results can be terrible. There are many blogs that contain articles that are not relevant to their customers.
Many homepages don't reflect the personality and values of the company; or also sites that appear to have been copied from other pages (or a template without any custom layout.)
Do you think your customers will love this kind of content? Of course not.
As I said at the beginning, it is imperative that you create an emotional bond with your customers. Don't forget that they will be very, very influenced by the first impression.
Don't create content just for yourself, but rather for your customers!
And, of course, to create relevant content for your customers, you will have to know them.
Why? How can you create engagement with someone you don't know?
To become friends with someone, obviously you should know their preferences, the things they don't like, their tastes, isn't it?
The same goes for your customers. You can't make them love your business, if you don't know them before.
Knowing this, you will be able to create content that meets their expectations.
So, don't forget that the most important thing is to get to know your ideal customer well, even if they are only one or two types of people.
Don't focus on quantity, but on quality. We will talk about it in the next few paragraphs.
· Quality vs. quantity
It seems that, in the 21st century, entrepreneurs should know that quality is better than quantity.
But again, there is a gap between what happens in the online and the offline world.
In the online world, entrepreneurs prefer to fill their blog and their website with the largest possible number of contents, just as a decoration, instead of creating conversion-oriented content.
Exactly, a lot of people think that content should be just to create a sense of volume, ignoring the fact that it should be created with a very well defined purpose in mind.
But what is your purpose?
Your purpose should be to ensure that each visitor will act upon accessing your site. They should call you, buy, sign up, ETC.
Your content is not for filling spaces! It should be more than that and guide your visitors towards a goal.
Therefore, you will need to include at least one call to action on each content.
By this I mean that in every content you create, you should motivate your visitors, explaining that they will receive something in exchange if they act now.
That is, if they call you, sign up or click, what do they get in return? This is what your visitors think before they act.
So you should motivate them and offer something relevant in each content, be it a landing page, an exclusive blog article or a download.
Your visitors should earn something to motivate them to do something.
For this reason, you should not focus on the amount of content; you should do your best to make sure that each content will offer a benefit to motivate the visitors, so they will accept to perform the action you want.
This is what we call "conversion."
So focus on the conversion rate of your content, not just in creating a lot of content.
Suppose you have a small blog with 1,000 monthly visits.
What would be best? 20 blog articles per month with 10% conversion? Or 8 articles per month with 50% conversion?
If we do the math, option A has only 100 visitors converted; while option B has 500, and with only 8 articles.
That is, with less than half of option A, option B has five times more conversions.
So don't focus on quantity, but in making sure that your content will have a good conversion rate. That is, it is of high quality.
Therefore, you will need to know how to make a digital marketing plan, to create content that will be relevant to your audience.
But before I finish, I want to highlight the most crucial aspect. Let's talk about it.
· Remember the most critical opinion.
Before following any advice or post you read, don't forget that the most important opinion is that of your customer.
Don't copy and paste! Create something valuable and relevant for your customers, to create a lasting relationship with them.
So if you find, for example, a post that says you should add 5-10 images to each article.
But if you see that many subscribers complain that you are adding too many images, you should start listening to your customers first!
Reduce the images, make the article shorter or more attractive and look for ways to grab the attention of your readers.
With all this, I want to say that the satisfaction of your customers is the primary factor that you should consider. Beyond any contrary opinion.
If your real customers, those who actually buy from you are satisfied, then we can say that your content is of high quality.
But if there are a large number of visits to your site that are resulting in a small conversion rate, this is a clear indication that something is wrong.
Either you are not attracting the correct visitors, or your content is not the best alternative for these visitors.
So I repeat that it is very important that you learn to understand your ideal customers, those who are really interested in buying from you.
Because not everyone will be interested in your content.
You should know their likes, their habits, their opinions, and preferences. You need to understand how they see your content and whether they will consider it relevant or not.
· Practical advice
Before I finish the article, I want to give you a list of tips and useful tools that will help you understand what we have seen so far in a practical way.
Come on!
Evaluate the quality of your content constantly, to boost the image of your business.
Check image quality, page load times, the quality of your logo or text and other content.
Don't sacrifice quality for quantity! It's better to publish two content per month that are relevant than preparing four content poorly written, created just to "keep up the pace."
Remember that the most important opinion is that of your customer. You can do surveys, A/B tests, ask questions or Heat Maps to find out how your visitors perceive your content.
You must know your audience. Remember that you can't satisfy the tastes of someone you don't know.
To sell on the Internet, you need to have a memorable brand image because we buy with our eyes. An amateur design, or incomprehensible text, can turn a good product into a failure.
If you have any questions about what we saw today, don't hesitate to ask your question in the comments. I will respond to it as soon as possible, with the intention to solve all your doubts.
Conclusion
Finally, remember that your content will be relevant, whenever it will satisfy the needs of your buyers.
Don't sit around while your visitors leave your site because it is not what they expected.
Find out what the expectations of your buyers are and try to satisfy them.  Subscribers will remember you when they need your products or services.