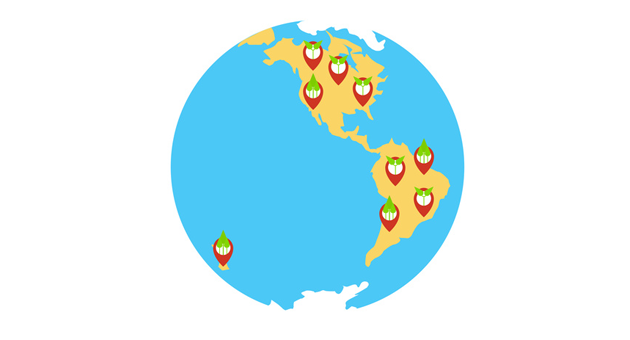 Sustainable Tourism: What is and how to plan an effective digital marketing strategy?
Sustainable tourism is attracting more and more fans and followers, whether with customers looking for a more natural experience, or with companies offering packages in exotic locations.
That is why today we are going to speak precisely about how companies working with this type of tourism can take advantage of the digital channel to promote their values and their tour packages through a good digital marketing strategy.
What is sustainable tourism: definition
To get into the subject, let's start by defining what sustainable tourism is:
"Sustainable tourism can be defined as any activity that can be carried out respecting the environment and the environmental resources of the area, the socio-cultural essence and the traditions of the place, as well as its long-term viability that will help in the economic development of the inhabitants of the area."
The UNWTO (World Tourism Organization) gives us a very clear and simple definition.
Definition of tourism by UNWTO: tourism that takes into account all the current and future repercussions, economic and social, to meet the needs of visitors, the industry, the environment, and the communities.
2017, the International Year of Sustainable Tourism
The United Nations General Assembly declared 2017 as the international year of sustainable tourism to promote a change in the tourism sector and promote the respect to the population and the environment.
During 2017, the tourism role will be promoted in five key areas. (UNWTO Source):
Inclusive and sustainable economic growth
Social inclusion, employment and poverty reduction
Efficient use of resources, environmental protection and the fight against climate change.
Cultural values, diversity and heritage
Mutual understanding, peace, and security.
General remarks
Before we talk about strategies, we need to explain some points that you should consider.
This is a sector that is growing all over the world, but not all companies can offer this type of experience to their customers. The main reason is that people who are willing to pay a company to offer them an unforgettable trip, but with a personalized package and that respects nature and the environment are very demanding and will monitor everything that is happening around them.
That is, if they observe that your company is not respecting the environment, your brand image will be seriously undermined. These are people who know what they want and are sure of what they believe in, so you will also need to know what kind of experiences you are selling.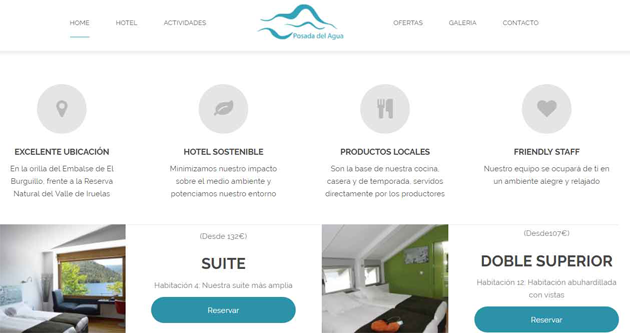 Sustainable Tourism: Effective Digital Marketing Strategies
Companies and destinations for sustainable tourism have great development potential and can improve their presence using various online channels through a correct approach to digital marketing.
Let's focus on the key digital marketing techniques that these companies can employ based on sustainable tourism.
Digital marketing techniques and tools for sustainable tourism
► SEO for tourism companies
We all know that ranking tourism websites in Google is one of the basic steps we can take to attract travelers interested in sustainable tourism.
To do that, in a first phase, we will have to select correctly the keywords we are going to work with. Selecting the best keywords for our industry is fundamental because if we use the wrong keywords, users will not be able to find us when they are searching on Google for information related to sustainable tourism.
Once these keywords are defined, we'll need to optimize them for our site.
► Sustainable tourism and site development
The site must be able to convey the elements of sustainability, as well as being very attractive and easy to navigate.
It is essential to use images that evoke feelings, experiences and sensations that can be perceived by the user immediately, as soon as he visits the website.
Making reservations and payments with total security should be easy. These features are essential for any tourism company.
The whole site with SEO optimized and of course responsive design that should include a blog for content development.
► Social Media Plan and Social Networks for Sustainable Tourism
Social media will have to be present in our digital marketing strategy, as we have to be able to talk directly to our customers and explain the advantages of what we are selling.
We need to be aware of all the advantages and disadvantages of working with social networks, but the truth is that creating profiles on key platforms will be fundamental to promote loyalty and maintain ongoing contact with our users.
We don't have to open an account on all existing social networks, but we will have to choose the best option for our strategy, taking into account a key aspect: We should select the platforms where our buyer persona is interacting.
To organize the whole system that involves social media, We need to have a Social Media Plan specifically tailored for our business, but above all we need to understand from the outset, what are social networks and why they are relevant.
► Content Marketing for Tourism Companies
After creating our website and optimizing our social networks, it is more than convenient to start planning a content marketing strategy.
Many people don't clearly understand what content marketing is and the advantages of this strategy. To help you, I'll explain this concept in a nutshell so you can understand the reason why you should apply this strategy.
Content marketing is a strategic marketing approach, which is based on the creation and subsequent distribution of content that adds value, with consistent and relevant information for visitors.
The ultimate goal is to attract and retain a defined audience for future sales.
The formats you can use to create content are  from Ebooks to downloadable PDFs, mass mailing and explanatory videos, podcasts, presentations and much more.
This methodology brings some clear benefits to companies:
It helps to feed your site with important and interesting keywords for our online business.
This helps you gain more visibility and get backlinks to improve your domain authority and rank your website on the first page.
It creates a community around your content because if you offer what they want to get for free, you can create engagement with your visitors.
It helps you build loyalty, with users interested in your brand. The best thing is that they will remember you when they are planning their next trip.
You can build trust by demonstrating your expertise in sustainable tourism, always with great respect and offering useful and relevant information.
This helps you to generate leads continuously, creating sales opportunities in the future.
While the benefits are many, we need to be aware that marketing content requires time and effort.
► Blogs on tourism sites
Creating a blog will be critical for implementing an effective content marketing strategy.
Your blog will be the tool that will help you present and distribute all the content you are generating. This will be vital for attracting more potential customers to your company.
The ability to post articles periodically makes blogging a powerful tool for our SEO strategy, as we can add our site to the first pages on Google.
Every new content we publish that is properly optimized for SEO, will become new possibilities of attracting new customers who are searching on Google for the information or services we are offering.
If we can answer the questions of these visitors, we will be taking the first step towards convincing them to become our customers.
►  Video marketing for sustainable tourism
The videos have the power to seduce us. Video content can carry us temporarily to other places, through images and sounds that make us want to visit these places.
So it becomes one of the most interesting and powerful weapons for tourism companies in their digital strategy. We strongly recommend that you use videos as a weapon to convince your clients to rely on the experience that you want to offer them.
►  Email Marketing for sustainable tourism companies
One of the best channels for distributing our content is undoubtedly email marketing.
But to get good results, we'll have to create a good email marketing strategy, working with the best tools.
Using social media and SEO, we can create a good database of customers interested in our brand. With email marketing, we can send them relevant information based on their preferences.
►  Online Advertising
Setting a budget to create online ads during specific campaigns or as one of the main ways to attract new customers is an option that you should seriously consider.
The budget and frequency of the campaigns will be determined by the capacity of each company to invest, although it is always advisable to invest in specific periods when the activity will have more demand and competitiveness.
Conclusions on sustainable tourism
Sustainable tourism is booming, and businesses have many opportunities and tools to develop successful digital marketing strategies to continue growing in a very competitive market.
The high competitiveness in the tourism sector makes it necessary that both companies specializing in sustainable tourism and other segments start creating effective digital marketing strategies.