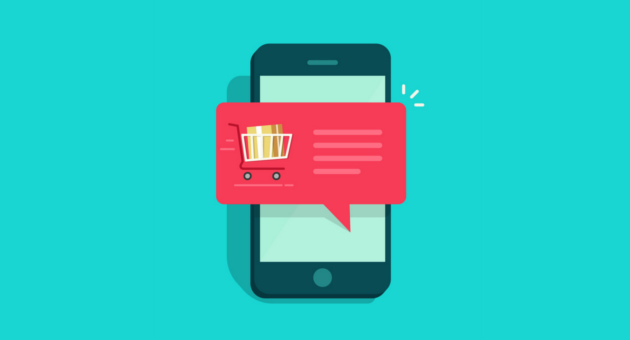 26 Tips to Improve Your Virtual Store and Sell More
Nowadays, companies and entrepreneurs can create a virtual store in minutes, as there are several platforms, plugins, and management system for stores of all sizes. A few examples are Prestashop, Magento, WooCommerce with WordPress and many other systems.
It is expected that in Spain, in 2018, online sales will increase in at least 7% compared to 2017. This is happening because more and more people have started to understand the benefits of buying products online: It is faster, cheaper and more accessible.
All this makes it extremely necessary to improve your virtual store, creating a strategy for increasing your sales and improving the buying process, so that users can get what they need without any problems. If you don't do that, your virtual store you will not be able to sell more because a more significant number of stores means a higher number of competitors, fighting to get these customers who are looking for products on the internet.
In this article, we will share with you 26 tricks that can help you to improve your online store so that you can sell more.
1. Enable all possible payment methods
Especially the main ones: Credit card and PayPal.
Users often have their preferences when paying online, and it would be a shame if a customer doesn't buy from your store because you don't offer his favorite payment option. If he can't pay using the payment option he works with, he will probably search for another virtual store.
2. Improve security and get certifications
Improving the safety of your virtual store will help customers to trust your company, especially when you ask for their personal information. If they can't believe on your site, they will not buy from you. Include all the certification logos you have on your store, explain your privacy policy and additional links for more information about your terms of use.
There are still many people who are afraid and don't like paying online.
Try to inspire as much confidence as possible so that there are no obstacles during the purchase process.
3. Work with high-quality images.
Hire a professional photographer to take pictures of your product catalog.
You should always use quality images. This way, your customers will be able to see the product from several angles, so they will know exactly what they are buying.
Maybe some sites are selling the same product at a lower price, but if the images don't have the same quality, many users will prefer to pay more, to purchase from a site they can trust.
4. Write your descriptions
The texts of the product pages must be original and unique in your virtual store. Never copy descriptions from other sites, even if you found these descriptions on the brand's official website.
Duplicated Content is penalized by search engines, which would negatively affect your SEO strategy.
You should write original descriptions using the correct keywords to rank the products, without forgetting to add all the details to help the customer choose the best product.
5. Add contact and support methods
Not only during and after purchase, but also before purchase. Sometimes potential customers need to ask questions or, just to check if there is someone on the other side, to make sure it is a trusted site.
Provide an email address, phone number, online form, or even an online chat on your page, so that the users can ask questions, before deciding to buy from you.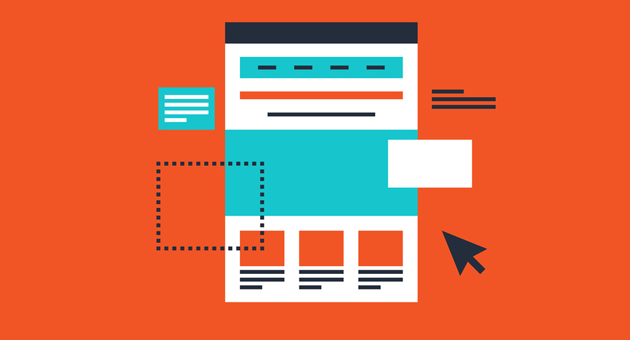 6.  Create different landing pages
Create different landing pages to maximize your sales through A/B tests. You can test different designs as well as the whole structure of your site to find out which pages work best for the type of products you are selling.
You can test to see which landing pages drive the most conversions, which ones can hold users longer and which ones generate a more substantial number of interactions.
Once you have enough statistical data, you can update the content on your site to include all the elements that will help you to get more sales. Creating A/B tests will be critical to understanding that information.
7. Don't offer a monotonous list of products
Create an organized and uniform structure.
Add calls to action between products in the catalog.
Use the correct images for each product, texts, and buttons. Set your goals and create pages to achieve them, with a focus on what you want your users to do.
Separate pages in different categories and add multiple options to filter content.
Remember that improving the design will help to generate more conversions.
8. Plan a content strategy
Create valuable content, posting interesting articles, tutorials, tips, curiosities, etc.
Add these contents to your virtual store, don't create another site only for the content. Stop thinking just about selling, start thinking about how to help your visitors.
If you offer good content regularly, they will share them and your articles and tutorials will reach more people.
This is the key to attracting more traffic, which means that more users will visit your site. You should start working with content marketing.
9. Insert widgets in different areas of your store
You could use them to encourage your visitors to interact and improve the usability of your site. Content managers like WordPress, Prestashop and other systems will allow you to place these widgets with just a few clicks.
Add menus with product categories, shopping cart, price filter, best selling products, most popular products, related products, promotions, etc.
This can increase the visibility of your products in social networks and you can take advantage of recommendation marketing: If a satisfied friend or customer recommend a product, it will be much more comfortable for other users to feel interested in buying it, since these recommendations carry much more weight than any commercial speech.
Almost all content manager templates include this possibility. Otherwise, there are free plugins that you can install to implement these options in your online store.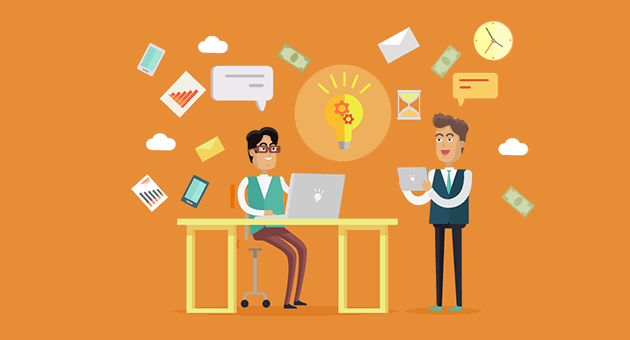 11. Translate your site into multiple languages
It is essential that you translate your content or hire a translator to prepare the texts in all the languages you work with so that you can get even more customers.
Forget the use of automatic translators such as Google Translate and similar tools. If you can sell your products in other countries, having a complete website will be essential.
12. Create a pricing strategy
Try to be as competitive as possible regarding pricing.
On the internet, price comparison is within reach of a click. To offer reasonable prices, you should analyze in detail all the steps of your sales process, to see where you could reduce costs.
Look for the best options for product delivery and logistics, look for accessible and reliable suppliers. Work with free platforms, but professional, such as WooCommerce using WooCommerce themes and plugin.
Develop campaigns on social platforms that give importance to photos and images, such as Instagram and Pinterest, especially if you have professional photos of your products to share.
If it is a clothing or accessory product, publish photos to demonstrate the use of the product. Don't forget to use hashtags correctly for generating interactions and increase the reach of your content.
14. Encourage users to interact with your content
Encourage your customers to leave comments and write reviews, ask them to comment on your Facebook fan page and respond to your tweets.
Do your best to have a proactive database of users, by generating expectations on social networks, with promotions and useful information.
15. Create an email marketing strategy
Sending email marketing can be very helpful if you are creating a virtual store.
When planned correctly, an email marketing strategy can help increase sales, if you send to your customers what they are expecting to receive. For example, you can send them promotions, deals, discounts, exclusive content and information about your new products.
But you could do much more than that:
Send email marketing, so that your customers don't forget your virtual store
Send exclusive promotions to create a loyal customer database
Take advantage of the best times of the year to sell more
Give more visibility to your online store
Etc.
Email marketing is an essential tool for any virtual store, as, without it, you won't be able to keep your customers engaged with your brand. Remember, it is always easier to keep a customer, than finding a new one.
16. Choose the right template for your site
If you're using a content manager, take the time to choose a visually appealing virtual store template, but don't forget to review its usability.
The design and structure of the store are essential for increasing your sales: the way the products are presented, the size of the images, visual effects, search options, etc. Also, you should always select a responsive template (which displays correctly on all devices and screens).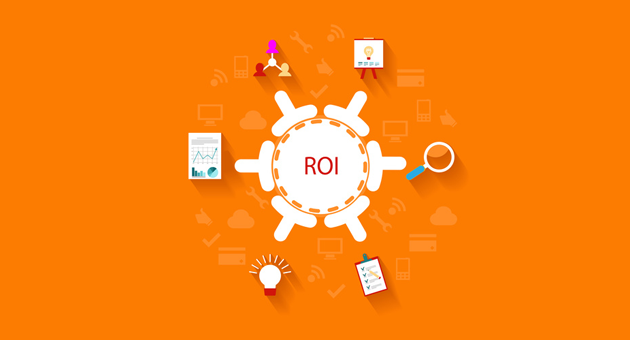 17. Analyze user behavior
You can use tools like Hotjar, which allows you to view in a map heat the behavior of your visitors, to see where they are clicking, and you can even record their sessions in your store.
This will allow you to understand how users are interacting with your site, with crucial information to let you know what is working, as well as which pages should be changed.
18. Always add alternate text to your images
If you plan to rank your products on Google, you shouldn't forget the images in your SEO strategy: Add alternate text for all of them.
Don't forget to complete this field with all the images of your products and try using keywords, product type, model name, etc.
Users usually will search for a product online, before deciding where they will purchase it. This way the customer will be able to read opinions, compare prices and similar products.
19. Target Your Marketing Strategy
Analyze and plan your Digital Marketing strategies based on the tools you will use to attract and segment your audience. There are several options to create interaction with your target.
Being present on social networks doesn't only mean offering promotions, contests and asking your users to follow your profiles and share your content.
The goal is to understand each environment integrally and to develop practical actions with creativity and originality.
20. Train or Hire a Community Manager
A community Manager can encourage participation in social networks, improving brand awareness, as well as work with customer service, for creating a group of loyal users interested in your business.
Also, online reputation matters a lot, especially on the internet where everything is published in real time, so having a strong presence in the leading social networks will be a crucial factor for your brand to keep growing.
A negative comment from a customer (fair or not) could damage your reputation, if you are not aware and don't have a defined strategy for dealing with this type of situation.
Customers tend to be picky and expect the seller to know how to answer their complaints efficiently and quickly.
21. Work with your community
With patience and know-how, the results will come. It's not just about selling products, but creating a shared space where your users can find relevant products and content.
Create a website with your personality and convey a philosophy of life.
Focus on the user.
Always try to be available for your visitors, offer help and advice, answer their questions, respond their complaints with real solutions.
Your most loyal ambassadors will be those who will spread your offers without you have to ask and the first ones who will defend your brand in a crisis of reputation.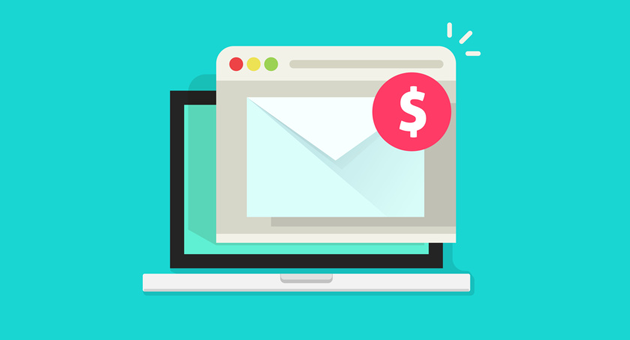 22. Offer free delivery with minimum quantity
Offer free delivery for more expensive products, or for customers who spend more money in your store. For example, you could offer free shipping for purchases over $ 100; this can easily be configured in the plugin or application of your virtual store.
This way, you will encourage users to increase the total amount of the purchase until it reaches the minimum required for free shipping.
Also, you can inform your community about these promotions. You can use your social networks, or send newsletters to explain about the rules.
23. Highlight your most important products
Add these products in prominent places (homepage, the top of the pages, in relevant areas of widgets, sliders) so that all visitors can see them without having to search for these products.
The layout of the elements on the page will be critical for generating sales or conversions.
Review how visitors behave on your page and make sure that the products are located in the user's preferred areas.
You can install on your site a monitoring system of user behavior to find out which areas are the best options for highlighting your products.
24. Don't place the products under a slider
Unfortunately, many web designers use image sliders as yet another tool to create an aesthetically appealing page, leaving relevant content in the background.
In this case, your primary goal is to sell your products. Therefore, don't add them in a slider on the main page because this area is too important for your best products.
If you are going to use a slider, insert the prominent information within it, and always add links to go directly to the store or the specific product page.
25. Write complete descriptions
Try filling out product descriptions or guides with at least 300 words so that the pages are better ranked in Google.
Basic and short descriptions make products less relevant to the search engines, but can also affect your sales, as customers will have less information about the product.
Try to provide all available information about the product, specifications of all kinds, technical specifications, images, videos, etc.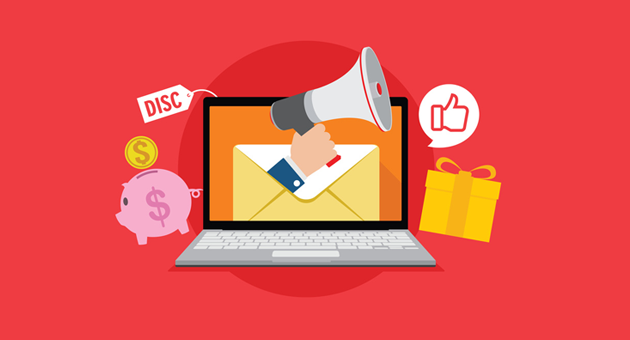 26. Integrate feedback and rating  platforms
Install a customer feedback system on your site, such as Ekomi or Trustivity. These applications, when installed on your site, request customer feedback during the purchase process and then display these reviews on the page so other potential customers can read them.
Also, asking the consumer for feedback on the service offered increases the excellent perception of the store, a brand that listen to its customers proactively, tends to improve its services through 2.0 communication.
The competition grows daily on the internet, not just in virtual stores, but in all sectors.
If you want your virtual store to grow, you will have to offer the best experience for your visitors. Use this list as a checklist, to know what you can do to update and improve your virtual store.
How many of these tips have you implemented so far?