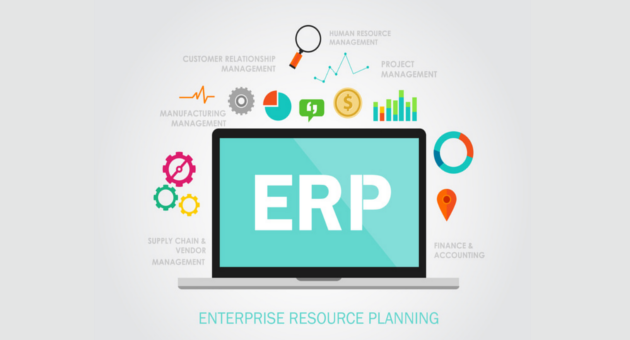 What is an ERP and why is it related to your marketing strategy?
Creating a business and guaranteeing its success is not an easy task. If you already are managing your own business, surely you know better than anyone. When talking to managers, among the most commonly mentioned concerns is the search for options to increase team productivity and increase sales. And it's in this task that an ERP software can help you!
An ERP is a software developed for company management, offering reliable information for all its departments.
If you had not even heard about this type of management software, don't worry, today we will talk about everything an ERP can do to help your company to keep growing:
Let's start at the beginning.
What is an ERP?
ERP is an acronym in English, "Enterprise Resource Planning." As a manager, you know that planning is the key that can guarantee the best results for your company, don't you think so?
An ERP is a software that allows you to control in a single system all the relevant information for the proper functioning of your business. It is not by chance that ERPs are known as integrated management systems.
In other words, this means that you can accompany in one place all the data referring to the sales made by your team. But not only that: You will have data about suppliers and customers, inventories, bills you have to pay, invoices, etc. All this can be managed from a single platform.
Among the advantages of integrating all this information in a single system, we can list:
Improvement of the communication between the departments of the company;
Speed and assertiveness in decision-making, as the data is much more accessible for managers and directors alike;
Inventory control, avoiding unnecessary problems with customers;
Control of the results of marketing actions, resulting in improvement and constant adaptation of marketing strategies to the market.
All that is interesting, but …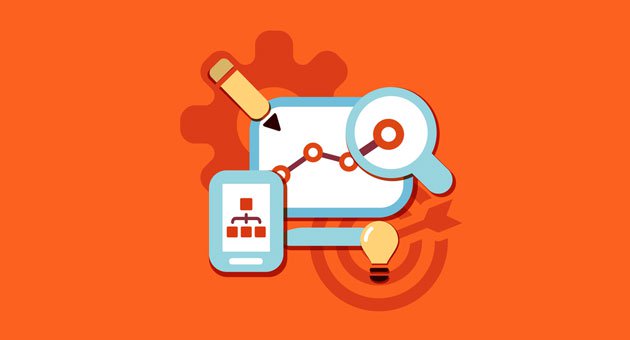 How will an ERP software help your business in practice?
Experience has shown that an ERP generates a suficiente increase in the productivity of companies that adopt this management system. In the same way, it will be possible to minimize costs, improving the relationship with customers and the organization and efficiency in business in a general way.
Of course, none of these results are the result of a magic pass. Next, we will see the tools offered by an ERP, that will allow you to achieve such practical and concrete results:
◊1.- Financial control: Managing the capital of your company is the first step to ensure that everything continues to work, and your business can grow even more.
It is precisely for this that an ERP has several financial control tools. So that you can, with just one click, check all the data about your company, facilitating control of cash flow and the realization of bank reconciliation.
Also, an ERP usually has a system for generating and managing invoices, making the whole bureaucratic process of the company much agiler. This agility will be translated into more time for all employees to be able to effectively engage with customers!
◊ 2.- Inventory control: If it is essential to make sure the capital is well spent, it is even more vital to take care of the company's inventory
In the end, the stock representes Money that has already been invested, but that is at risk of depreciation if the products are not sold correctly. That is, if for example, you know that you have a more significant quantity of a product, it may be necessary to expand marketing actions or create promotions to try to sell it.
Also, the variation in the number of products in the inventory will allow you to identify:
Products with more demand, ensuring that you buy enough of them;
Products with lower sales, making it possible for you to decide whether or not to invest in these products in the future;
Variation in the number of products during and after campaigns, to know if the marketing strategy has worked as expected or if you will have to review it;
Information about the best dates of the year, which will allow you to know when you have to buy more products and increase the frequency of the marketing campaigns.
◊ 3.- Access profiles: ensuring efficient communication between the various departments of the company is often a challenge.
To help you with this task, an ERP  software will allow you to create different access profiles for employees.
In this way, your team will be able to consult in real time the information referring to customer data, accounts receivable, situation of the inventory, etc.
The significant advantage of this is to avoid some "embarrassing" situations in which, due to lack of communication, a customer is charged improperly or na unavailable  product is sold, which can be a severe problem.
Improving the internal communication of the team is one of the best ways to guarantee better customer service. All this works very well for the process of consumer  loyalty and the growth of the brand.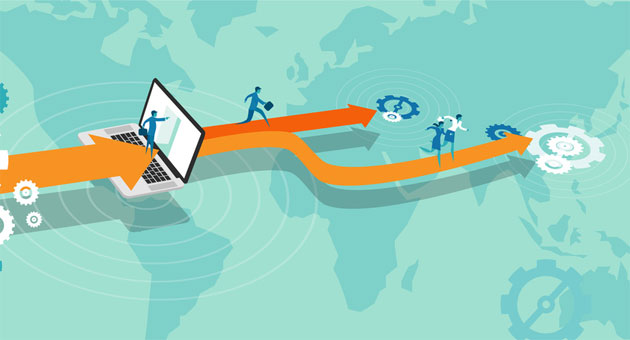 But, what is the relation between an ERP software and a digital marketing strategy?
To answer this question, let's start raising other questions: How do you evaluate the marketing strategies implemented by your business? What are the tools that you use to control which marketing actions are more or less efficient, more or less expensive?
The most relevant point is: it is not enough to create a beautiful digital marketing strategy on paper. A marketing strategy must be useful; it must bring results. And that is when an ERP can help improve the results,   identifying the problems in your plan, so that you can solve them.
An ERP will allow you to have specific data at hand to define not only the efficiency of your marketing actions but also to help identify your target audience.
Knowing who you are selling and which is the most eficiente way to reach that audience are probably the two most important contributions that an ERP software can offer for the marketing strategy of your business.
It is also worth remembering that a marketing strategy should be designed in the long term, prioritizing the establishment of a good relationship with customers  and preparing the prospects for the purchase.
Would you like us to talk about some more concrete examples?
Marketing and Customer Loyalty
To start talking about the reality of Marketing today, the first step is to put aside that old idea of marketing as a tool used only for propaganda or promotion of a particular product. That's a belief of the last century. If you want better results, you will have to update yourself.
It's not that you can't use marketing strategies to sell, but if you want to get results and create a strong brand; you will need a lot more than just creating online marketing strategies to sell.
It is necessary to understand Marketing as the promotion of a brand, but not an isolated campaign. On the contrary, marketing is a tool to convince people, which means you have to understand their ideas, their interests, and their expectations.
An efficient marketing strategy begins with the definition of who exactly is your current consumer and what this consumer expects from your brand. Good digital marketing practices, like the well-known attraction marketing or Inbound marketing, should be planned with the users in mind and not how much the company wants to sell.
And that's because, to keep your customers loyal, it is necessary to guarantee their identification with the brand. Loyalty doesn't happen by chance and has little, or almost nothing, to do with the service or product itself.
Loyalty will be increased when you can show the consumer that:
His values are compatible with those of the brand,
The brand recognizes him as an individual, and it can meet and exceed his expectations,
The company has something to offer beyond the product: in other words, the customer-brand relationship is not based on sale alone.
Imagine starting a new personal relationship (not necessarily finding a new girlfriend): the first enchantment occurs at the level of the exchange of ideas, in the conversation. In this case, you would usually hear from the other person what interests you, and you could also talk about your interests. It is from there that you two would decide if there is interest in following up on this relationship or if both of you would follow a separated path.
The sales process is not different, and it is precisely on that principle that an inbound marketing strategy is based. It's about attracting the customer with articles, newsletters, and messages created with topics that are relevant to the context of the brand, but that is equally relevant to the consumer.
You should not send newsletters, create ads or articles with focus only on sales! Always think of the customer first!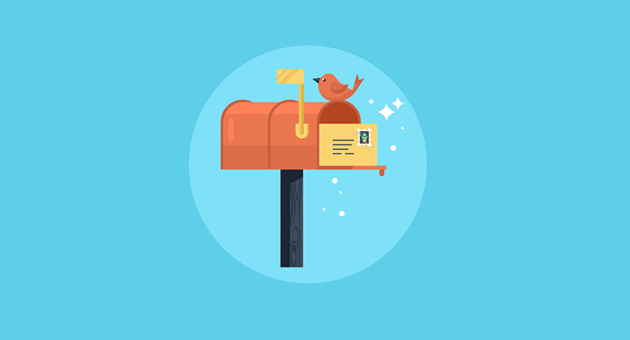 Marketing and Leads Management
Creating content for your blog, social networks and newsletters will help you to keep the flame of the relationship between the brand and the consumer, as this content serves to attract new customers. Creating relevant material is useful for you to promote your brand, as you will be able to draw users who are looking for the information you provide.
A strategy used by many companies is to offer potential customers some benefit in exchange for their data, such as an ebook, gift, special offer, ETC. But don't hurry: the sale is made little by little, today you try to attract new customers, to convince them tomorrow.
Create email marketing campaigns that keep your brand always in the mind of your customers. But always remember the golden rule: You must offer content that is of interest to your subscribers in all the emails that you send, to create engagement with these customers.
Marketing & Sales Metrics
Finally, it is crucial to consider marketing as a long-term investment. Like any investment, it is necessary to draw a strategy that is compatible with the objectives that your company aims to achieve and the budget available for this approach. In the same way, it is necessary to accompany the results obtained and correct the course whenever necessary.
For this, you can work with an integrated ERP management system. As we have already seen, this type of software will allow you to quickly identify the impact of marketing actions in the sales metrics of each collaborator and the variations of each available product for sale.
Also, an ERP system is, as explained in this post, na integrated management system. This means that it allows you to connect all the information entered into the system, generating reports that accompany and record the daily life of your business.
When making use of ERP software management reports, surely you will notice the ease and speed they bring to the decision-making process. It's this agility that will guarantee that your company keeps growing, always.