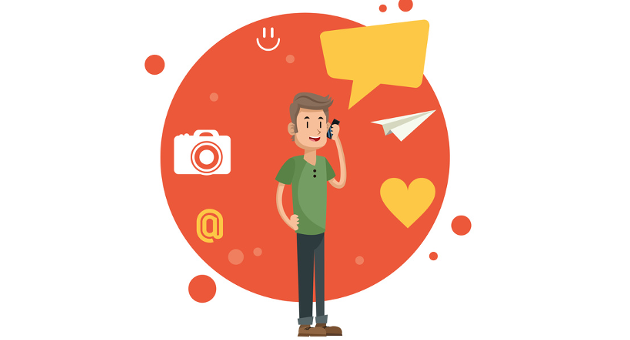 How and why to apply Active listening on Social Media
Many people believe that digital and offline marketing is precisely the same, but this is not correct. The main difference between these two options is that digital marketing is bidirectional. In other words, you can interact almost in real-time with the people who are receiving your ad, whether on social media or other channels.
Before the Internet became available for most consumers, brands needed to invest a lot of money to try to reach as many people as possible; the formula was simple: the more people who hear about you, the more likely it is that someone will want to buy what you are offering.
Fortunately, we currently have a very powerful communication tool, such as social media. A bidirectional channel that will be available 24 hours to answer questions and help customers during the purchasing  process.
Without a website or social media profiles, it is almost impossible to sell online. Customers want to interact with brands; they want to ask questions, talk to someone to make sure they can trust the company before they are ready to buy.
That is why active listening is so vital to the success of any digital business. If you can't hear and answer your customers, they will look for other brands, and you will start to lose space to your competitors.
It's useless to be on the first page of Google if you're not giving users what they need. And to do that, you must know them well, and that means listening to what they say about you, who is saying it and in what tone.
In this article, we will explain in more detail how to apply active listening in your company and what you will achieve with this strategy.
·  What is active listening?
"Active listening consists of tracking conversations about your brand, your products or services (or any other aspect related to your industry)."
It is not just about listening to what users are saying on your channels but paying attention to everything they are saying about topics relevant to your business. If someone is saying something that could be relevant to you, you should pay attention (no matter where).
If you've never applied active listening to your digital marketing strategy, follow these tips:
 Start by analyzing the conversations in which the brand itself participates.
 Follow user conversations on different channels.
 And interpret what users are saying outside the circles your control.
For example, active listening reaches levels that analyze what some users say about the competition, as well as their needs related  to the products or services you are offering.
This implies knowing perfectly everything related to your industry, as research must go from the most concrete to the most generic, in addition to knowing what is being said in the channels of your competitors.
In short, active listening consists of analyzing conversations that may be directly or indirectly related to your brand in all online channels. That involves analyzing:
Everything that is said about your brand in your channels and on other platforms (this implies what you are saying and what other people are saying).
Information about your competitors on their channels (provided by them or by third parties).
What users say about all the products or services you are selling, as well as needs or problems related to your industry.
Everything that other professionals (at any level) are talking about your business on the Internet.
Trends that could affect your business, because everything that is happening around you could change your strategy.
► Advantages of Active Listening
Working with active listening doesn't mean just reading conversations about your own brand or subjects that interest you.
You should be informed about everything that could affect your business, even if minimally.
It may seem like a difficult job, but the truth is that investing time in creating a strategy can bring many benefits. For example:
You will generate trust: when users realize their interest in actually listening to them (beyond the basic level), it will give them more confidence in you and your brand.
You will have quality information: the best information about your target audience will always be provided by themselves. You can also get a lot of information about your competitors, know what they are doing, and to identify weaknesses in their strategy.
You will be able to analyze different situations in depth: If you have information about everything that is happening in the various channels, it will be easier to detect the source of any problems and to know how to act in each situation.
You will learn a lot: listening is the foundation of learning at any level. This information will be essential to help you evolve and update your processes.
You will really understand the messages: you often lose track of what users mean when they leave a brief comment on social media. By following the trail through different channels, you can deduce the  true meaning of the message.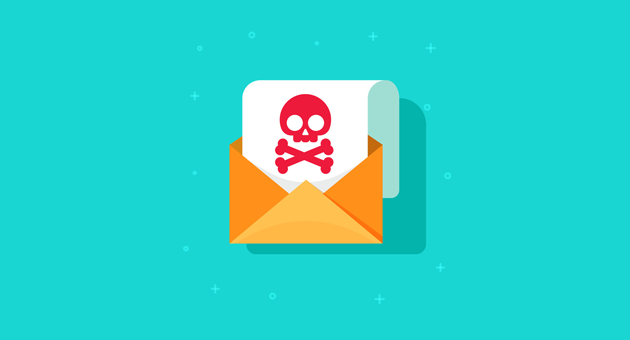 The online channels on which active listening is by far the most important are social media. This is because communication is constant, and the amount of information generated per minute is overwhelming.
Although you can also get a lot of data by analyzing your website or the statistics available in email marketing services, the data generated by the behavior of this type of traffic is not so immediate.
While it is true that you receive emails in your inbox, many people generally leave this information "for later," while on social media, immediacy is a feature that doesn't go unnoticed.
Also, active listening applied to social media allows you to:
Know yourself very well, and know what your role is in your industry. At the same time, this information will help you better understand what is happening in your industry in real-time.
Know firsthand who all the interlocutors are. That is, who are the influencers who have more or less power to generate engagement or viralize content, who are trolls etc.
You can receive information on relevant topics. It is important to understand what people are talking about, such as topics related to elections, TV series, movies or popular books, or even issues relevant to your community, even if they are not directly related to your niche.
Learn to understand each message. You should not take messages literally; you should be able to identify when people are ironic, or when they are just trying to be polite. When we are talking to someone face to face, body language will help us understand precisely what the other person wants to say, but on social media, we have to use emoticons and GIFS to give emotional meaning to written words.
· 8 Monitoring tools
You can search on Google or social media for your brand, to find articles and comments, but this is only the first step; there is a lot of other information that you can find through advanced monitoring tools.
We have created a list of tools that will allow you to monitor what is happening around you:
It is one of the most popular tools, as it has a friendly interface and is very easy to use. This tool offers advanced search features and can be used to search for information on several channels.
Its founders believe in information as the basis for the development of companies and are always updating this software to offer the best active listening solution.
Also known as Mention, it is one of the favorite tools of community managers as it offers advanced monitoring options on social media.
It is a top-rated tool internationally and is used by major companies like Asos, Microsoft, Ogilvy, or Doctors Without Borders.
It offers different registration options that adapt to all types of brands or companies. The software allows you to customize the type of alert you want to receive, the mentions you want to monitor, etc.
It is another of the most popular tools among advertising and communication agencies. It is used by companies like eBay, Pepsico, Mapfre, or Ikea.
In addition to allowing a complete analysis, it also facilitates the management of channels from the tool itself. It is perfect for responding to all types of situations at the same time.
Rankur offers almost instant results. However, its interface is a little more complicated than that of other options, so it is not as popular as the previous tools.
However, if you take the time to learn how to work with this software, you will find that it offers many advanced features.
It allows you to search for free to familiarize yourself with the tool. Also, it will enable you to exclude words that you don't want to monitor, and you can even indicate in the reports whether the mention is positive or negative. This is very useful when you are tracking different threads.
Although this tool is mainly used for managing social profiles and publishing content, it also offers a setting for active listening on social media.
It allows you to monitor profiles, hashtags, and even specific terms on social media. It offers more basic reports, but it is very useful for receiving updated information.
AgoraPulse was created for managing social media, but little by little it has evolved and now offers all types of quality services for different social profiles; content managers, social media manager, community manager, strategist.
Its prices are not so competitive, but all packages include a wide variety of services that make active listening a much simpler and more comfortable job.
Google Alerts is a feature of Google that allows you to receive alerts in your email whenever a new page that includes the term you set up is published.
With Google Trends, you can always keep up with trends in user searches. You can even compare different days or times, different themes, the evolution followed, and much more.
We can use this tool to assess the popularity of a profile on social media. It is very useful to analyze your own account and actively listen to your competitors.
You can see an account's activity level, its influence on the online community, the most popular topics, etc.
Conclusions
More and more companies are focused on implementing SEO techniques to rank their content on major search engines, and it is a very wise decision, the problem is that it will be of little use if the communicational potential of social media is not used correctly.
In this article, we saw the importance of active listening and, strictly speaking, how to put it into practice on social media, as well as different tools that you can use in your strategy.
Active listening is essential to monitor what people are saying about your industry, about the products and services you are offering, but mainly to see what your competitors are doing.
Do you often work with active listening in your online marketing actions? Which tools do you use, and which ones would you recommend?