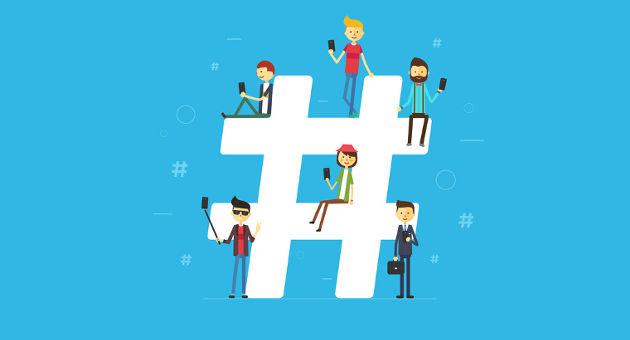 How to get more followers on Twitter without cheating?
If you already have a Twitter account, where you interact with the members of your community or at least with users who you are following; inevitably you have already asked the following question:
"How can I get more followers without having to work?"
That is a very frequent question, especially for those who started to work with Twitter recently, or for those who are not able to get new followers.
In many cases, when reviewing known user profiles or their competitors, these people start to panic because they also want to increase the number of followers.
Desperate to see the number of new followers increase; these users end up looking for alternative techniques, and at least doubtful to solve that situation, because their ego doesn't accept that they have some followers so low.
However, they would only be fooling themselves by massaging their ego and giving the wrong impression to anyone who would decide to visit the profile and start reviewing the type of users following the account.
Therefore, after completing 2 years of constant work on this social network with more than 5,000 followers on Twitter, I decided to write this article to give you some tips for creating a community for your brand. These tips will position you at least as a serious and competent professional, and, above all, sharing useful contente for users who decide to follow it.
However, before we begin, I would like to clarify some details about the ever-controversial subject of "how to increase Twitter followers."
· Should I buy followers to increase my Twitter account?
No doubt, I think you will agree with me that if you buy followers on Twitter, you could get a large number of new followers on your profile in a few days. That would be easy because you would only have to pay a company and they would get you the number of followers you wish to purchase.
But don't be fooled, don't open your browser to search for where to buy followers, before you read this article because you will learn how to do it, is using the  proper digital marketing strategy.
"Also, don't forget that everything that is achieved quickly and quickly will not be useful in most situations, or you will have other problems."
I must admit that when I started working on my account on that social network, I was also interested in knowing more information about buying followers, as some  people told me that it could be an interesting solution to get a lot of users in a short time.
However, I quickly discovered that all the followers that I would buy were fictitious accounts, without interaction and that had been created automatically.
In this way, this type of followers would only be useful to increase the conter of the account (and satisfy my ego), but I could never expect any comment, interactions or a "thank you" for my last article from these users.
In fact, I'm sure you, like me, have fake followers.
►  Do you want to know how to find out?
I use the Status People tool. By connecting your account with it, you will know how many of your followers are inactive or "fake" accounts.
From the results obtained, you can see that unfortunately some people choose to buy followers on Twitter, as you will probably have a small percentage of "fake" accounts following you.
After clarifying that point, I will give you 10 tips or tricks to help you to increase the number of Twitter followersand create a community for your brand.
· 10 Best Tricks for Getting Quality Followers on Twitter
1. Include other professionals in your lists
Few people know that it is possible to create lists on Twitter to separate users, so you could create a list of influent users that you think would offer you good content.
When you do that, these users will receive a notification to let them know that you have added them to a list.
This would mean that you have marked the user as a relevant professional for you, telling him that you are interested in what he or she has to offer.
If, in turn, you include relevant users that still don't follow you; maybe these users will search for information about your brand, or about you, to see if what you have to offer could be attractive to them, which means that many of them probably will follow you back.
It has been proven that in addition to creating a link based on empathy, if you include other users in your lists, in case you want to check for some concrete data regarding some particular subject, you wouldn't have to spend hours and hours looking for that information on Twitter.
You would get the information instantly if you merely access the list to see if any of your contacts have shared any contente related to the same topic.
For me, it also helps me organize better the content, since I can better target the information that I want to share.
2. Ensure that the first tweet at the top of your profile is representative
That post will be the first one that users who visit your Twitter account will see.
Therefore, you should mark as "fixed" the tweet that you consider the best one that will represent you, or choose the one that will be most relevant to explain what you do or the services you are offering.
That tweet should be extremely relevant, so you should check the spelling, image, hashtag or link that you will include.
As an example, in my account, I published the tweet from my post "What is a blog and what is it for?" where I explain all the advantages of creating a blog and how it has changed my life.
It seems users liked it since it was retweeted 64 times so far.
That content should be the best one you can select, as it will be like a cover letter. It should help your visitors to understand your values and what they should expect to receive from you if they decide to start following you. If they like what they are seeing, you will have a lot more chances of convincing them to follow you.
It is no secret if I say that most of us don't like egocentrism, in marketing, we call it "I, I, I," be it on Twitter as in life in general.
Therefore, to attract more followers to your account, you should search for relevant content by selecting useful information published by other professionals, media or blogs of your interest.
You should look for content that is of very high quality and that really offers relevant information, which you believe would be interesting to your followers.
Whenever you share content that has not been created by you, be it news or an article published on a blog, you should mention the author.
To make things better, it would be great if you could share contente published by accounts that are not following you yet, because in most cases, the author of the material will be pleased to know that you are helping him to reach more readers and give even more visibility to his post.
You can mention it the way you prefer, but remember that for  the user to receive the notification that you shared his content, you should mention the Twitter user (@user).
As a recommendation, I always mention the author of the content at the end of my Tweets, using something like "by @user."
And if it is a content published on a website, but written by a guest author, should you mention both of them or only the site where it was posted?
In these cases, you should mention both, for example: "by @autor on @site."
5. Include your Twitter in your email signature
One of the most used growth Hacking techniques for creating a digital email marketing strategy and attracting traffic to your website is to include the URL of your domain in the email signature.
You should also include your Twitter user, with a link to your profile in all the emails you send, even for personal emails.
This way, you will be adding that social network as an additional contact channel, so that people interested in following you will know that you are also on Twitter.
If you've been on Twitter for some time, you certainly know that one of the most relevant factors to the dissemination of content are the use of hashtags or tags.
They serve to organize the content for a specific topic.
Also, there is the option "trending topics," which is a list of the most used hashtags at the moment.
So whenever you share one of your content, I recommend that you promote it using one of the hashtags closely linked to the topic, so it will be easier for your content to be found by users who are looking for more information on this topic.
How to tell if a hashtag is being used by several users?
To know that curious fact, I use the KeyHole tool, since it offers advanced statistics on the accounts that are using it, as well as the number of times it has been used.
As proof, these are some of the data for the hashtag #EmailMarketing for the last week.
Through this Twitter feature, you will be able to add an option so that users can follow you quickly, without having to manually search for your profile. They will be able to follow you just by clicking the Twitter Follow button.
You can include it on your website or blog just by copying and pasting the code generated by the system.
It is very common that when visiting a blog, you see in the side widgets the contents of the timeline of that user or company account.
You can do that using the software called Embedded timeline. You just need to access the tool's website, enter the URL of your account and add the HTML code generated by the software on your site or blog.
As an example, to add the official Mailrelay account, we would enter: https://twitter.com/mailrelay_uk in this section, and then we could copy the HTML code.
8. Collaborate on events and dissemination of information
During a critical congress or event, or when you read relevant news related to your industry, you could tweet about it, using the appropriate hashtag and interact with other participants or people who are interested in the same topic.
In this way, your visibility will grow among other users who are looking for the same kind of content, so it is a fantastic way of getting new followers, as these users will interact with you and visit your profile.
It's a great way to get high quality Twitter followers, since the followers you get will be related to your professional sector or your interests and hobbies.
Whenever you're watching a TV show related to your hobbies or interests, you could post some comment about the show, to interact with other people interested in the same content.
Review at the top, for they will undoubtedly have an official hashtag!
9. Do you work with guest blogging? That is an excellent option for getting followers!
If you are a blogger and periodically post content on other sites or blogs, you will have a great opportunity to attract new readers.
Since I started working with digital marketing and the blogging industry, I've always tried writing articles as a guest on other blogs, with a large community of followers, as is the case of this post on the Mailrelay blog you are reading.
As a general rule, on most blogs, you can include, at the end of each article, a brief biography of the author, together with some relevant links for the readers.
Whenever possible, along with your photo and the link to your site, try to include a link to your Twitter account, because this way you will get new followers, people who follow the blog where you are publishing the content and liked your article.
10. Get followers through offline interaction
You may think that this last tip will be the easiest one to follow, but although it seems obvious, sometimes this step could be more complicated.
And if, like me, your profession requires you to be connected during almost every working hour, you should make an effort, leave your comfort zone and begin interacting with the people around you, to meet other people, discover their interests and invite them to follow you.
Whenever possible, interact with other professionals or merely try to meet new people, as you should learn to interact with other people, make new friends. Try to participate in events, conferences or to become a more sociable person.
Of course, if you ask the people you talk to, many of them will agree to follow you on twitter. Once they get to know you and your work, maybe they will also look for you on other social networks.
Conclusion
I am sure that at the beginning of this article, you thought that I would give you tips too hard to follow, or maybe explain advanced techniques, almost impossible to implement to get more followers on Twitter.
Sometimes simplicity is far more efficient than advanced techniques.
I must remind you again, as in all the goals that you want to achieve in the medium/long term, getting a lot of followers very quickly are not recommended, especially if you get them using dishonest techniques; people will see what you are doing and the quality of your work could be compromised.
Check it for yourself, if you have a few minutes, you can review some of the "suspect" followers, in accounts with a large number of followers on Twitter. What is the image you would have of someone who needs to buy followers on a social network? Perhaps they don't have anything to offer, so people wouldn't follow them if they don't pay for these followers.
Please share with us your opinion in the comments, or send us suggestions to get followers organically.
Would you like to help us improve this list and add more tips?