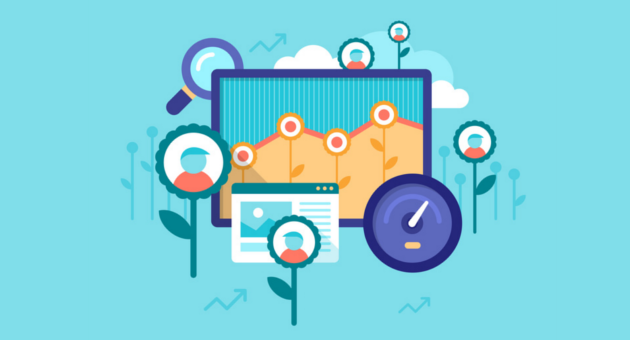 How voice search is influencing page rank on Google
The ability to speak is, without a doubt, the most important assets we have to survive and evolve as a species, because we can explain our ideas and teach the younger generations the skills they will need to create new things.
However, during the last years, we started to use spoken language on our computers, as it is much faster than typing on a keyboard.
Understanding that the way we use our gadgets is changing, Google has decided to implement a voice search in its search engine.
Therefore, the paradigm of SEO consultants (or people in charge of improving website ranking) has changed; now it's not just about implementing SEO for users who use text, but we also need to think about visitors who use the voice to find information, services, or products (and many other searches) on Google.
For this reason, I decided to write this article, because I would like to help you optimize your content for this type of search.
· How does Google Voice Search work?
First, we need to understand how voice search works to subsequently understand its pattern.
This is not something simple; it is a very complex process that allows users to "talk" to a computer using a voice recognition software.
All this becomes even more complex for different reasons:
The voice tone of each person is different and unique.
Phonetics or pronunciation may vary in the same language, depending on the region where the person was born or is living.
There are grammatical, semantic and lexical problems and errors that will force the algorithms to interpret the meaning and context of sentences.
This is a very advanced field, but some major companies such as Google are working hard to offer new features for managing devices by voice.
As a business owner, you should be aware of this new technology and apply the appropriate techniques for your pages to be displayed when users are searching by voice. By voice.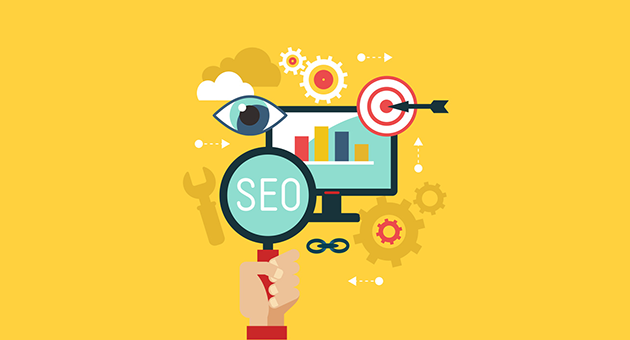 · Voice Search and SEO
Now it's time to know what are the common factors found in voice search and how to apply SEO techniques to improve your ranking.
Let's look at the main patterns of this Google algorithm:
► Local searches
First, we must keep in mind that most people use voice search to find local information, for example, "restaurants in São Paulo," "Gas station in Lisbon," "how is the weather like in Madrid," "how to get to London. "
Therefore, if we want our pages to be displayed in this type of search, we will have to:
Optimize geolocation.
Optimize the URLs for this type of keywords.
Add the correct keywords, using the location we want to target.
This doesn't mean that you can't use generic keywords in your content. On the contrary, you should expand the use of keywords using these search patterns.
► WPO as the main factor
The loading speed is a relevant factor of SEO strategies, but in SEO by voice, it is even more. The latency or response time of the website will be very relevant since most of the voice search will be done by mobile devices, especially Smartphones.
Therefore, Google considers that users should receive the information in the shortest possible time, so it is necessary to take into account some aspects to optimize your website, to improve your ranking in voice searches:
Use the AMP versions.
Host your site on fast, quality servers (with SSD hard drive, high bandwidth, etc.).
A clean HTML, CSS, PHP and javascript.
Check to confirm the correct cache setting and activation.
Enable and configure gzip compression
Optimize images (among other elements)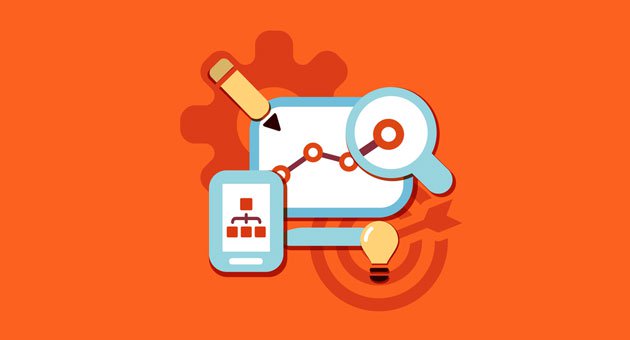 ► Long Tail Keywords
Voice searches are usually very specific. That is, they are used for information about questions, services, products or precise locations.
So we should implement in our SEO strategy long tail keywords, such as "how to water my plants during summer." or "How to connect to the internet from a public Wi-Fi".
Here we can act in different ways:
We can include these long tail keywords more broadly. That is, we can include both the main keyword and more specific alternatives. For example: "how to water my plants" or "how to connect to the internet."
We can use another type of strategy to further refine the search. To do that, we would have to create content for each of the long tail keywords, instead of including them in the content we already use to add the main keywords. The problem with this technique is that it involves a lot more work, but the results are spectacular.
► LSI, the semantics of power
LSI or latent semantic indexing is a special Google algorithm trained to detect words and all their derivations. Language is always evolving, new words are emerging or are modified, so this system is always being updated to interpret voice searches.
In other words, if we create content with the keyword "how to create a blog, "it is very likely that there will be searches with the keyword " how to start a blog ".
The problem with this, according to my knowledge and experience, is that part of the algorithm is still not 100% accurate and therefore LSI only favors the major blogs and web pages with high organic authority.
So we should be smart and include these variations in the content that we are publishing. If we were talking about generic level SEO, I would recommend using variations, but now that we are talking about SEO on an advanced level (like voice searches), I need to make it clear that this is mandatory.
When searching by voice, people are not thinking about sentences grammatically correct, as they only want to find the information they are looking for as fast as possible. So it is absolutely necessary to implement keywords of the same family in our content.
If we use related keywords as well, we will be able to improve ranking for voice search.
► Structured Data
The structured data helps the algorithm to understand the information displayed by the URL. In this way, the algorithm can index pages faster and more efficiently.
Keep the structured data adequately updated and organized to increase the chances of being listed in the first pages for voice searches.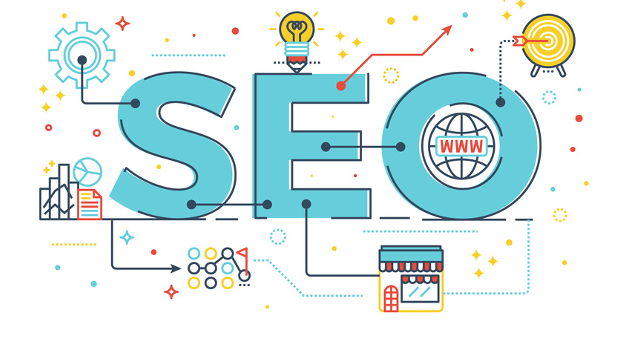 · Do you need to consider SEO by voice in your industry?
It is crucial to implement all these techniques on our website, as this will increase our ranking on the pages displayed in voice searches. However, if our target audience or market segment doesn't usually use this feature, this will not do any good.
To find out if people who are interested in your niche use voice search, answer the following questions about your site:
Do I offer information about places or addresses on my website (from my company or third parties)?
Do I need or want to offer precise information on a subject?
Do I offer weather prediction or similar information?
If you answer yes to one of these questions, it is mandatory that you start implementing the techniques you need to improve your page rank in voice searches.
This doesn't mean that if you answered "no" to all or one of these questions, you should not optimize your site for voice search. Let me explain why:
The use of mobile devices is skyrocketing across the world. By 2017, more than 50% of users who had access to the internet did so through mobile devices.
Because of this, algorithms will be better optimized to understand the human voice, and therefore it will always be essential to focus on these aspects when planning your SEO strategy.
No matter your segment, you should prepare your website to be listed in Google's voice search results.
Also, one of the fundamental aspects of marketing (both online and offline), is the analysis of the results.
Therefore, this occasion should not be an exception; we should analyze our site and check various metrics to know data such as the volume of visits coming from mobile devices.
► Which % of users access your site from a mobile phone?
We need to understand the percentage of visitors coming from mobile devices to our website. For this, we can use Google Analytics, which will help us to obtain this data.
We can go to "Audience" -> "Mobile Devices" -> "Overview."
In the image above, the mobile traffic of this website accounts for 32.78%.
Keep in mind that each market is different and users will behave differently.
Now we have to evaluate the behavior of this type of user on our own website. That is, the bounce (rejection) rate, the time per session and the pages per user session of "mobile devices."
Let's look at each of the metrics in this case:
Bounce rate
The bounce rate is the percentage of people who left the page without any interaction with it.
In this case, the percentage of rejection of traffic originating from the smartphone is 44.73%.
That is, about 4 out of 10 people who visited this website using a Smartphone abandoned the page without any interaction. While not a bad metric, it can be improved. A good bounce rate should be below 30%.
Pages Per Session
Pages per session are the average pages that a user visited during each session.
In this example, the average pages per session through Smartphones is 4.84, which is not bad.
Although, if we look at pages per session on desktops and Tablet, we can see that it is possible to improve these metrics.
Average session duration
Average session duration is the average time in minutes and seconds a user stays on the website per session.
In our example, we can see the same pattern as the previous statistics.
That is, we can say that an average dwell time of 2 minutes and 43 seconds is not bad, but if we compare these data with desktops and Tablets, we can conclude that it is possible to improve the results for Smartphones.
We are talking about the present, but what the future holds about searches by voice nobody knows.
Conclusions on the Future of SEO for Voice Search
The history of human, animal, and plant evolution has taught us that those who can adapt better will survive. Preparing for the future is even more critical.
This is precisely what I intend with this last part of the post, because I would like to help you prepare for the future and understand that Google's voice search algorithm is evolving continuously.
► The tone
We don't know when, but the algorithm will be ready to detect the different moods of people through the tone of their voice.
When that happens, we can be sure that the strategies will be optimized to take advantage of this improvement.
► WPO
Let's emphasize this point one more time. The loading speed will be more and more relevant. Several studies make it clear that users have less and less patience and won't wait for your website to load.
Google understands this very well and will give more and more relevance to site loading speed to list it in search results.
► Semantics
LSI will be increasingly effective. If today it is essential to adapt our content for this aspect of Google's algorithm, in the future this will be of crucial importance.
And so we are finishing this article, which I hope will be very useful for improving your ranking in Google's voice search results.
What do you think about this topic? Do you usually do this type of searches?