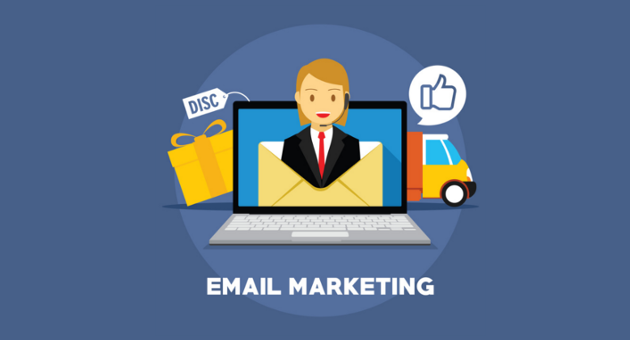 Sales techniques that you should apply to your emails
I have written on more occasions in this blog about different sales techniques that you could use to improve the results of your online business. A few months ago,  we saw how to increase sales by working with the correct email marketing strategy.
That is one of the problems that affect many companies, and it doesn't matter if you have an eCommerce, if you are offering your services, or what is the size of your business. If you are not selling enough, you are not making enough money to keep your business running.
"Whatever the size of your business, certainly one of your first goals is to increase sales."
For that reason, knowing the interest that causes this subject, I decided to write a new article with some other techniques, you can use if you want to send email marketing and sell on the internet.
· How to detect the potential sales of your emails?
One of the most critical aspects when planning a strategy for increasing your sales is to understand the channels that you intend to use for your marketing actions.
In this case, we are working with campaigns created using email. That means that you will need to analyze how users interact with each email you send them, to discover what they want to receive from you.
"If you don't have a complete and objective view of the degree of acceptance of your newsletters, the selling techniques you apply will not be effective."
First of all, you should conduct an in-depth study of the results of your previous  email marketing campaigns and establish KPIs (or performance indexes) so that you will be able to implement practical actions.
Think all this will help you know what your strengths are and what kind of messages your subscribers would rather receive. It will also be possible to identify your potential customers as well as what you should offer them.
Let's see what aspects will help you understand the sales potential of your e-mails:
· Open rate: if users don't even open your emails, it's because there is a fundamental problem. Maybe they don't trust the sender, or your subject lines are not attractive enough.
· Percentage of clicks on buttons and links: Creating attractive calls to action will help to improve your conversion rate. So it is essential to analyze if your subscribers are clicking on the links you want them to visit. A low CTR could be an indicator of an error in your strategy or perhaps your subscribers are not interested in your products or services.
· Number and frequency of responses: email marketing can help to generate engagement. Try to talk to your users, inviting them to respond to your emails.
· Spam or junk: you should be careful when creating your emails, checking the content and your settings so that they are not considered as spam. If the antispam filters block your newsletters, many users will not even receive your messages.  Also, your sender reputation will be adversely affected, which will be bad for the results of your marketing efforts.
· Reading and browsing time: the time a subscriber spends reading your email and then on your website is an indicator of his interest in the information you have sent. The more time they spend interacting with the message, the more interest they will be showing. The more interested they are, the better the chances that they will end up buying your product.
· Unsubscribe rates: the rest of the data may be positive, but if more and more users are unsubscribing from your newsletters, you should check your targeting strategy (not all of your subscribers will have the same interests) or you are sending too many emails.
After knowing the importance of these indicators, surely you understand that you should apply the best sales techniques in your newsletters and always analyze the results of your campaigns.
With that information, you can detect the type of messages that your subscribers want to receive when you should send your e-mails and the best days of the week for your campaigns.
► Types of emails according to the stage of each subscriber
It's important to know how subscribers respond to your emails. However, it is also crucial to know their stage in the conversion funnel. That is the secret for applying targeted sales techniques for each type of user.
First, let's see what stages your subscribers are so that we can analyze the type of email that should be sent to these customers. Let's start?
· Subscriber: the user who already knows the company, the product or the brand. He is interested and continues to receive emails with new content.
· Customer: These are subscribers who have already purchased your products or have contracted your services at least once (or are doing it regularly).
· Disinterested user: it is normal that, in the long run, some users end up losing interest in the products or the brand. That will vary greatly, depending on some factors, such as the type of company you created, the personal experiences of each customer and their interests, as well as their social and financial situation.
· A user who doesn't want to receive your emails anymore: if the disinterest continues, the subscriber probably will end up requesting removal from your email list, because he is no longer interested in your brand, or believes that you don't have anything else to offer him.
Based on the user's relationship with your brand,
you can send different types of emails to each subscriber.
For example, you can send:
· Presentation emails: as the name implies, these messages are created to present your brand or company to a new user. Therefore, it serves to establish the bases of the emails that will be sent in the future.
· Emails to thank your customers: these messages  are sent to users to thank them for a purchase, a subscription, participation in action, etc.
· Emails for quality control: after a purchase, you can send an email with a survey to know the level of satisfaction of the customers, to help them solve any problem and gather data that you can use to improve your processes.
· Promotional emails: after knowing the situation of each user, you will know in which products or services they are most interested. With that information, you can customize the promotions that you want to send.
· Content emails: These emails usually will have better open rates, as they provide relevant information "without expecting anything in return."
· Abandoned cart emails: this email is an excellent choice for virtual stores and can be used as a reminder, to tell the user that he has not yet finalized the purchase,  or to offer some discount to encourage him to buy the product.
· News Emails: Your subscribers have an interest in your brand or products, so they want to receive emails with some frequency. Therefore, they are more than likely to be interested in News or information that could affect them.
· Greetings Emails: We all like to receive a kind email on special dates, such as birthday, or other commemorative dates. Why not use them as a resource of attraction in your sales techniques?
What are the best sales techniques for email marketing?
Everything we have seen so far is information that is indispensable for you to get better results in your email campaigns, creating effective sales techniques for your business.
As explained earlier, if you try to apply these techniques without knowing what your subscribers want to receive, your strategy would be quite unproductive (You would be just wasting your time, money and resources.)
So now, let's see some techniques that you can apply to improve your sales.
That is undoubtedly my favorite selling technique, as it is based on the power of words, through which you can write more attractive emails, creating product descriptions and other business texts with memorable phrases.
Email copywriting is a technique that consists of writing a persuasive, user-driven message with the goal of increasing the conversion rate.
Also, it involves the use of calls to actions that work with emotional elements such as desire or curiosity. Only the best texts can cause expectation to the readers and guide them to perform specific actions.
Among the different texts that can be written using persuasion techniques, we can highlight the subject line of emails. As we have seen, this is one of the determining factors for increasing the open rate of your newsletters.
► Storytelling
One of the best ways to create a bond between a company and its customers is through the emotions. Storytelling experts know how to do that successfully.
"This technique consists of telling a story and create the right atmosphere to attract the reader, both by the story itself as well as the way it was told."
Offering information about your brand in story form in your emails could be a good idea to attract users and keep them interested in your future messages.
► Win-win relationships
Giving your loyal subscribers a downloadable document with relevant information could be an excellent option for creating engagement. It can be na ebook, a template or any other useful material for your subscribers.
Also, you can direct them to your website to complete the download. This will encourage them to navigate on other pages, which can help increase the conversion rates.
► Calls to action
To apply effective sales techniques in email marketing, it is essential to include calls to action that convey the correct message to your customers.
"The call to action is used in email marketing as a resource to guide the subscriber to the landing page, conversion funnel or sales funnel."
Without these calls to action, users will open the emails, but they will not know precisely what they should do after reading the message.
Conclusions
By applying sales techniques, you can work with all the online communication channels that you use regularly. However, email marketing is one of the best options to establish a more intimate relationship with your subscribers.
Most clients don't consider informational e-mails as intrusive, because they are the ones who wanted to receive news about the products or services they are interested in.
Therefore, it is essential to create a double opt-in mailing list, only with subscribers who want to receive your newsletters. In other words, if you buy mailing lists, you will not get the results you want, as these users will not be interested in your products or services.
You should be aware that that is not an easy task. However, the correct application of sales techniques in commercial communications via email can be very efficient and bring positive results to your digital marketing strategy.
What techniques do you use in your company to increase your online sales? In what channels do you apply them?