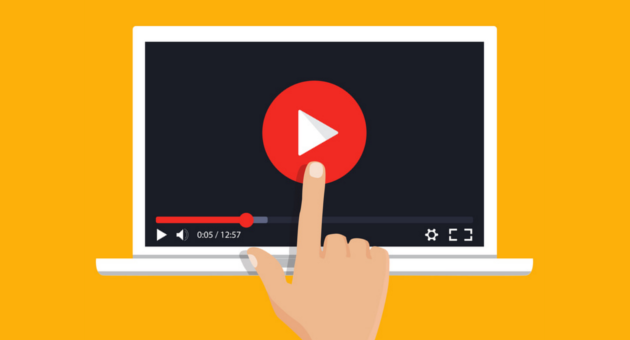 YouTube and email marketing, a lethal combination
É possível combinar o YouTube e o email marketing? A resposta é sim e na verdade, é uma estratégia extraordinária. Leia este artigo e você saberá porque.
YouTube and email marketing are a lethal combination, but for many beginners, it looks like these two strategies could never be related.
It's natural to think so, after all, email marketing is focused on sending newsletters and YouTube in the display of audiovisual content.
However, the real problem is not in the differences that there may be between the Youtube platform and email marketing:
The question is whether creating videos is a valid option for your marketing strategy.
It's not enough just to know if you can create relevant videos to promote your business, but rather how to integrate the two strategies correctly.
Just to be clear, YouTube can work seamlessly with any email marketing strategy and I will explain why.
Youtube: the online business portal
I don't know what experience you have exactly with the Youtube platform, but you have found these types of content:
Movies
Series
Documentaries
Cartoons
Mystery programs
Tutorials
Music
Comedy channels
In short, an infinite number of themes in the same space, with multiple channels struggling to get viewers.
What does it mean? Well, a lot of these channels are monetized through the AdSense program, through sponsors and even affiliation.
There are many success stories and various YouTubers who are making a lot of money.
This shows that any YouTube channel that has a large number of subscribers could become an online business.
And when you have an online business, you will have to create a digital marketing strategy to increase your conversion rates.
In the end, if you have a highly popular channel, you can also make a lot of money.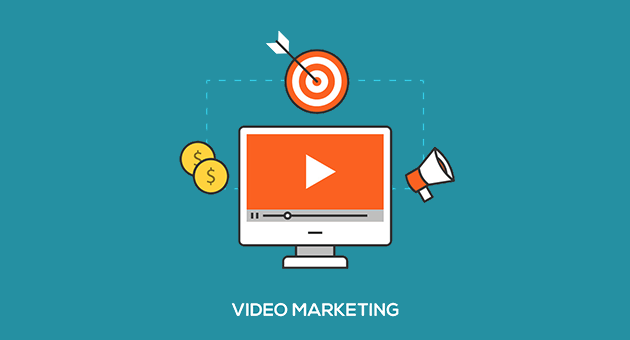 Does this mean that your online business can be successful on YouTube?
Of course, any online business could have a resounding success in this audiovisual platform.
There are cases, for example, of YouTubers working with crafts or natural products that have become influencers of their industry and companies pay them to talk about their products.
A clear example would be Domoelectra: the channel of na electrician who has more than 150,000 subscribers.
This professional, thanks to his channel, gives lectures and conferences to advise and help other professionals, but the best thing is that he is paid to help other people.
This demonstrates that it is possible to succeed with any branch of activity on Youtube, even in niches like that, which are not a priority activity for most of the people who are using the platform.
But there is a significant aspect that maybe, so far, you did not know, and this may surprise you.
YouTube has always been linked to email marketing. And all the channels, without exception, have a list of subscribers.
All these subscribers are registered users who can receive your notifications.
What's more, you can send personalized messages and talk to them privately at any time.
The same as with a newsletter from a blog or an online store.
In short, subscribers are a source of income for these YouTubers.
If not, why do YouTubers have so many visits on their channel? And why do they make so much money?
Imagine for a moment that after a long trajectory, you have millions of users subscribed to your channel. With a lot of subscribers, your channel could become your primary source of income.
If you start promoting a product from an affiliate program and only 1% of your subscribers buy that product, you could make a large sum of money. Also, if you monetize your channel with Google Adsense, your profits could be even more substantial.
With this information, it's easy to conclude that YouTube and email marketing are a lethal combination.
However, I want to explain something else to you. You should not only work with the subscribers of your channel, but also with the contacts registered on your site.
Now I will explain why.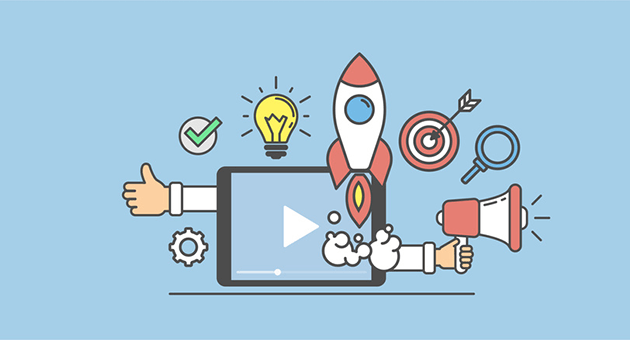 Online companies + subscribers + Youtube channel: the perfect combination.
First, if you've read articles about SEO, surely you have heard that a good ranking strategy is to combine a blog or website with the creation of a channel on YouTube.
Using your channel, you can get quality backlinks with good authority, without needing any other site, because the links will be created by yourself.
I can assure you that this works because I have already tested this technique. It will be much easier to improve the ranking of a page by adding a link to Youtube.
Likewise, you can also send visitors from your channel to your site, further increasing the exposure of the content.
If creating a channel on youtube is a profitable alternative to improving the ranking of your website, why would not it be with your subscriber list?
If two options to increase the number of visitors is better than just one, by using these three strategies together, the results could be incredible.
At this point, you would certainly like to understand how to combine your email campaigns with your Youtube channel, to take advantage of these two platforms.
Ideas to combine YouTube with email marketing
With this article, I plan to help you increase your list of subscribers on your site and your Youtube channel.
However, you should keep in mind that the process takes time. Although this audiovisual platform can offer you thousands and thousands of visits, you will need time to increase the number of subscribers on your channel.
Primarily because you'll need to have your first subscribers, create engagement with them and increase the list, as you are doing with your site.
So in the beginning, it would be best to create a robust and realistic strategy for your channel, so your list can grow steadily.
With that said, I'll give you some ideas so you can combine your channel with your email marketing strategy.
I'm going to talk about successful channels that I found on Youtube so you can apply the same strategies in your digital business.
Are you ready? In that case, shall we begin?
► Offer a free course
On YouTube, many coach channels use this strategy correctly, to increase the number of subscribers.
They add a lot of value to their videos, increasing the number of visitors to the channel as well as to their site.
And what better way to do that than by offering a free course?
The ideal in this case is:
Explain at the end of the video your free course, making it clear that the users can learn more advanced techniques at no cost.
Create a landing page with an opt-in form and insert the link on your youtube channel, inviting users to register for your course.
That way, the site's subscriber list will increase, and in the future, you will be able to generate conversions by offering paid courses with exclusive discounts to your subscribers.
Although this strategy is used by many coaches, you can apply it to your online business with no problem.
► Create a draw
One of the fastest ways to get subscribers is by creating a draw. And it's no joke.
A clear example would be Romuald Fons, who created a draw on his Youtube channel and got almost 20,000 new subscribers in a short time.
An interesting idea to use your YouTube channel with your email marketing campaigns is to explain to your visitors that to participate in the draw, they will need to click the link to access your site.
With an attractive landing page and a visible opt-in form, you can increase your email list exponentially.
► Offer discounts on your products
Maybe you have an online or physical store and want to expand your database. If you already have a presence on the Internet, it would be advisable to create a channel on Youtube to sell even more.
If you create a compelling channel, you can sell a lot more products because your visitors will have more information about these products.
But you could also increase your email list, offering exclusive discounts only for registered users.
For that to work, you would have to create engaging videos and offer the discount at the end, in exchange for the subscription.
I'm sure you'll increase the number of subscribers on your channel, but you will also be able to increase your mailing list.
► Tell subscribers to your site that they can also subscribe to your channel.
You can encourage them to subscribe by explaining the type of content that they will receive.
This way your visitors will be able to have more personal contact with you, which helps for creating engagement with them.
This is an excellent strategy because it can improve your personal brand. And that, for practical purposes, will help improve the results of your business.
Also, during this process, you will get more subscribers on your mailing list and on your channel.
► Combining YouTube with Instagram
Instagram has become one of the best social networks for many people. Although users share photos, now it's becoming more and more fashionable to upload and share videos.
But the question is: What Instagram has to do with YouTube and your email list? Well, everything is related.
The interaction on Instagram is almost dizzying. Everything happens very fast, but you can also gain visibility and attract new followers.
By making videos on Instagram, especially if you are doing it live, you can attract many users to YouTube, because you could invite them to watch the video later, or talk about related content that they  can see if they need to find more information about your products or services.
If you do that, you can increase the number of followers on Instagram and your mailing list.
These three combinations can be perfect for the success of your business. As an entrepreneur, you should work with all the tools available for reaching and engaging with your customers.
Conclusion
I think today's article is critical because it will help you to find other solutions that you probably had not yet considered until now.
After all the examples I gave you in this article, I think it is very clear that it is possible to work simultaneously with YouTube and email marketing.
If you plan your strategy correctly, the results can be surprising.
However, it is vital to note that if you don't invest in advertising to speed up the process, you will first have to work hard to increase your list of subscribers on YouTube and your site, but your efforts will be worth it.
Don't get discouraged, keep working and with time, you will have more subscribers.
Many YouTubers employ these strategies that I have explained to you, although each niche has its peculiarities and not everything will work for everyone.
You will have to create compelling messages to convince your visitors to trust you.
Videos have incredible convincing power and if you explain to people who are watching your material that signing up for your newsletter will be beneficial to them, you can be sure that most of them will be interested in receiving more content from you.
Now is the time to start working and put this strategy into practice, to take advantage of this perfect combination.
Don't forget to share your opinion with us. Are you already using your Youtube channel to increase your email list?