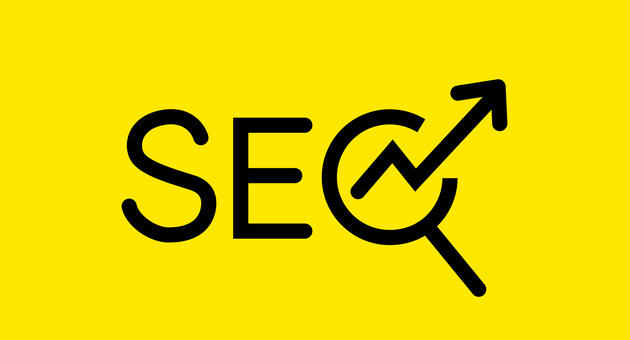 3 aspects of SEO and Google rankings that are changing in 2018
These last 3 years have been a bit hectic for professional who work with digital marketing, because Google has suggested some changes that messed up the strategies used by experts who are dedicated to SEO, web development, etc. Some time ago (about 2 years ago), Google announced changes in their policies, but this year these new rules have become more critical. Today, we are going to talk about the 3 aspects of SEO and rankings that are changing in 2018 and explain their impact on search results.
Google is changing its search engine on a large scale, and if you want to be part of the select group that understands the changes quickly, it would be better to take a few minutes to find out what aspects are changing.
Today we will talk in detail about 3 techniques used in SEO strategies.
· 3 key aspects of SEO and rankings that are changing in 2018
► Mobile user first
Since the advent of smart mobile devices, everything started to change very quickly, especially in the way we prefer to search for information on the Internet, browse pages, etc. Google, in its tireless  task of showing customized results according to the profile of each user, has removed a series of recommendations and began to impose sanctions on websites that are not giving the necessary importance for creating a responsive website.
For example, in December of 2017 Google reported some changes that would begin to be considered as wrong in February of this year. In general, sites display two versions of their content, which is different for each type of user (mobile and desktop) and when a visitor accesses a website from a smartphone, he is redirected to another URL. So far so good.
The bad part is that some sites try to show more summarized or lower quality content for users who are visiting the mobile version of the page and leaving the most relevant content to desktop users only. Google discovered many webmasters who were employing this technique and added new rules for mobile websites.
If Google realizes that a mobile-optimized website doesn't show the same content for both types of users, the mobile user will be redirected to the URL created for desktop users.
According to the information published by Google, this will not affect the search results, but it could influence the ranking of this URL for mobile users, which means that the website wouldn't be considered by Google as mobile friendly and therefore would not be ranked and displayed to these visitors.
Google is trying to give priority to mobile users and is disqualifying those webmasters that are not applying dynamic contente on their sites, who are not creating responsive pages and who are not giving these consumers a pleasant browsing experience.
So if your site is mobile optimized (or at least you notified Google that it is mobile friendly) and you are not complying with the new stipulations, you'd better start talking to your webmaster to check if your site is 100% compatible with Googlebot smartphone.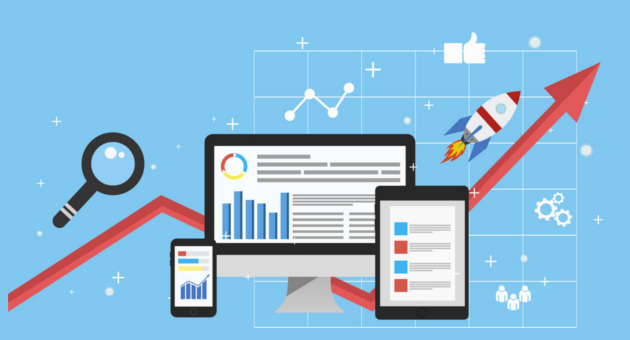 ► What do I do to follow this new rule?
First, you should make sure that your content for both users has the same quality; text, image alt, video formats, etc.
The same should happen with other data. For instance, if your site is displayed as in the next image in the desktop results:
You should make sure that the mobile users will see the same information when they are searching on Google for your content.
Google reported that, as of July 2018, the loading speed for mobile users would be a determining factor for a website to be displayed in the search results. Therefore, you should start using tools to measure the performance of your site for mobile users. Google PageSpeed or Lighthouse, are two of the tools offered by Google itself.
The first one is a tool to know what are the aspects that are slowing down the loading speed of the website. The second is an extension to do an SEO audit on the page.
► Users will triple video consumption by 2021
On the Internet there are different types of users, some people prefer to read an informative text, but there are those who would choose a video that would sum the whole text in minutes. Many SEO experts suggest that you should work to get a perfect combination of both because this will increase the time that visitors will stay on your website. Also, we're publishing content to an audience with different preferences. Why not please both  at the same time?
Since 2016, many professionals have confirmed that vídeos are key to improving a site's SEO, and even though we already are in 2018, this trend seems to have more importance than we thought a few years ago.
To corroborate the importance and impact of video on the SEO strategy of any website, Cisco, a company that is worldwide recognized as a giant in the sale of telecommunications equipment, published a study that showed that in 2021, 82% of all traffic on the internet would be generated by users watching videos. The same research indicated  that a person would need 5 million years to consume the number of videos that will be watched each month during 2021. These are unimaginable numbers.
Regarding the impact of videos for improving search results, Marketo published an article showing that 55% of all searches show at least one video among the results. And you can see this for yourself, searching for some keywords on Google.
Almost all results will include videos, so it is better to follow the trends and turn your site into a sales machine, to prevent your business from being hidden between thousands of other pages on Google.
To improve your SEO strategy, you can include these vídeos on your website. We can't deny that the publication of videos on YouTube is essential as it is the second most relevant search engine. However, the idea, for now, is to get users to visit the site directly and stay on for a few minutes (enough to tell Google that your content is useful).
If you decide to upload a video on YouTube and include a link to direct users to the site in the description, they certainly will not access the site. With this, the number of visitors will not increase as much as you would wish, at least not immediately. Also, Google will give more importance to YouTube videos than on the content of some of your pages, which means YouTube videos will be displayed in the top positions.
Initially, you can embed public videos in your domain. When you already have enough traffic to demonstrate to Google that you're following the rules and offering a perfect user experience, you can start planning your strategy for working with YouTube.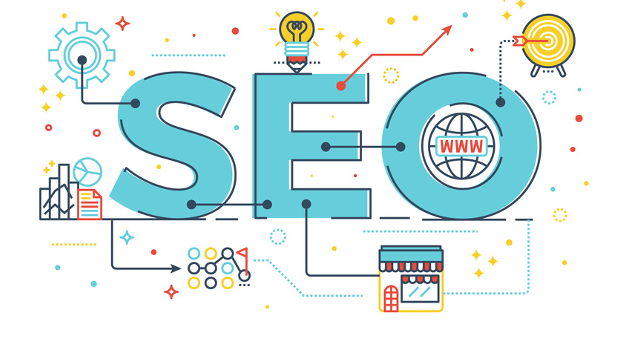 ► Voice search is revolutionizing SEO strategies.
According to an article published by Search Engine Watch, Google said that out of every five searches, one of them is by voice. This information demonstrates that the number of users who are using this feature is increasing continuously and probably in the future, it will be a fundamental part of the search engines.
Keep in mind that a few years ago Google launched its new algorithm, Rankbrain, which started to check other aspects, such as the colloquialisms that people use when searching for something on the Internet using voice search. With this new algorithm, Google is carefully reviewing those sites that pay attention to semantics, without publishing texts thinking only about SEO.
Let's see an example: you are in your car. As you can't write while you are driving; you could use google to search for "where to find Cheap but delicious pizza." using the voice search option.
That is, usually, when you look for something using voice search, you will use more informal terms than when typing in the search field on the Google website. Maybe, if you are in front of the computer,  you will search for more specific keywords, for more exact and clear terms.
And Rankbrain was created to understand this by interpreting the semantic text without providing a wrong search result. We can talk about this algorithm later.
What we want to make clear is that Google is already working to deliver increasingly accurate results for users who prefer to use voice search. And just like the previous changes have been added to improve navigation for mobile users, perhaps in the future, new changes will be added to enhance the user experience for those who are using voice search.
Either way, it's essential that you understand that voice search is generating a new trend in the market. As a digital business administrator, you should be aware of these changes, to adapt your website to these requirements.
The habits of users are gradually changing. Search engines need to adapt to these new trends, updating their tools to offer better experiences for their clients or they will seek for other services.
If you take a look at the behavior of the market, you will see that these 3 aspects are changing the way Google is showing the results and how companies should target their SEO campaigns to work with techniques designed to satisfy all types of users.
Talk to your webmaster to find out what he can do to adapt your website to the current demands and thus keep your pages in the top positions of Google.