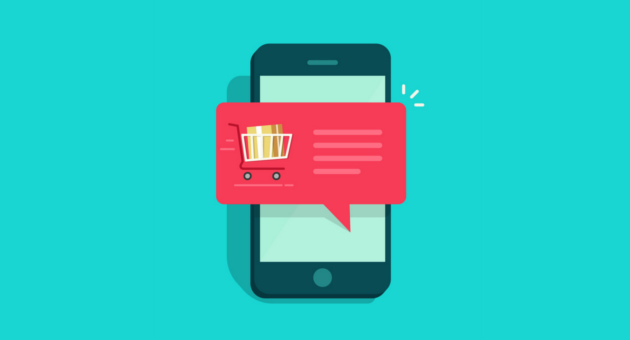 3 Tips for creating a successful e-commerce
Having an internet presence is vital for any business, and essential for entrepreneurs with virtual and physical stores. With the passage of time, the Technologies for the creation of e-commerce systems have been more intuitive and accessible, even for those who have little knowledge in computer science.
Today, there are several e-commerce systems available in the market – many of them can be installed for free and have extensive documentation for the use and the modification of its functions. Also, various reference materials can be found, such  as tutorials and videos, making the learning process even easier for those who want to manage an online store.
With that, using an e-commerce system ceases to be an exclusive feature for companies of medium and large size, becoming an accessible tool for any entrepreneur or small business that wants to have an online store.
In this article, we are going to give you several tips that will help you create your e-commerce in the right way, so that your online store will have the best results.
1. Choose a good hosting
An excellent hosting service will be essential for your e-commerce system to work without any problem. If your e-commerce system is hosted on a low-quality server, this will be reflected in the user experience of your clients – the pages may take more time to load, the user could see error messages and the online store may present unavailability at certain times. Also, many technical problems can occur  due to failures in the configuration of the servers.
It is essential to make sure that the hosting provider is quality and is prepared to use the most modern e-commerce systems on the Market without presenting compatibility or performance problems. Hosting providers usually offer a table with compatible platforms and capabilities, check if the e-commerce platform you want to use is available, before purchasing the plan. If it is not, contact their support to confirm if there is compatibility with the system you want to use.
As there are many hosting providers in the market, before selecting a plan, you should search for several companies, to find out which are the best options for   your needs and what differentials these companies offer in their services. Compare plans between different hostings to see which is the most advantageous plan.
When purchasing a hosting plan for your e-commerce, you should check:
Does it offer free domain registration? – many hostings offer free domain registration, so it is better to choose a plan that offers that "extra," without having to pay for for the domain;
SSL Certificate – using SSL is essential for any type of web today, as you can see in the Mailrelay blog. Therefore, you shouldn't create an e-commerce or online store without https: // in the URL of the page. When choosing a hosting  plan, check that it supports SSL certificates and if the installation is free or if it will be necessary to pay a single fee.
Backup and restoration – problems can occur even in the best conditions, however, it is essential to be prepared for unexpected situations. See the information of the hosting plan and check if there are a backup and restoration system available in case of problems in the installation of the web or on the servers.
Attention and support – It doesn't matter if you're just starting or you are already an expert, at some point, you will need to contact the hosting and ask them to help you. Therefore, you could contact the company, to know the response time and the contact options.
2. Work with an e-commerce platform established in the market
There are several e-commerce platforms available on the market. Some of the most popular options are offered for free. Among the most used e commerce systems, we  can find Magento, WooCommerce, PrestaShop, and OpenCart. These are free code platforms, which means that anyone can contribute to the project, and if for some reason, one of those responsible for the software can't  or doesn't want to continue developing and improving the platform, other people could continue working on the project.
By using a popular platform, you will be more likely to find materials, tutorials, tips, and articles related to the platform in question. The most popular e-commerce  are also available for automatic installation on the hosting you select, so you can try these platforms, before deciding which is the best option for your online store.
Also, the major platforms have more support for plugins, such as the Mailrelay plugin for WordPress. These plugins can synchronize the subscribers from your online store with your email marketing software. With a great variety of plugins, it is possible to customize your e-commerce and add new features and resources, creating your online store precisely with the look you want.
Many of the plugins and extensions for e-commerce systems are offered free of charge and created by the user community of these platforms. Which means that even you, as a user, could contribute with your experience and suggestions to add improvements for those tools and the other users who also use them.
Email marketing is a handy tool for online stores, so the leading e commerce platforms offer options to use your favorite email marketing software. Mailrelay, for example, offers plugins for various platforms and e-commerce systems. You can check the full list of plugins for synchronizing the subscribers of your online store with this email marketing software, before choosing your e-commerce system.
3. Create a digital marketing strategy
Marketing is essential for any business that involves the trade of products and services. Therefore, consider creating and applying a digital marketing strategy for your business. There are several aspects that you should consider in your strategy, such as:
Email marketing is one of the most effective ways to improve the relationship with your customers, as you can inform them about your products or services, creating engagement with these users.
To send email marketing, it will be necessary to segment your subscribers, and understand what they would like to receive in your newsletters. That means that you will have to create a good email marketing strategy, with the same care as you have with the content you publish on your website. You will have to think about all the details, preparing the opt-in forms, autoresponders, and newsletters that will be sent to your customers.
Besides informative emails, if you work with an email marketing software, you can send messages with offers, discounts, promotions and exclusive content for your subscribers. Emails are an essential tool for reminding your customers that your store exists and that you can offer solutions for their problems.
Most email marketing tools offer several additional services, you have to choose the option that best suits the needs of your business.
Invest in Content Marketing
A tip that can help you to increase the visibility of your e-commerce is to start Working on the creation of content marketing. Although the focus of your online  store is to sell products or services, generating content on the subject of your business could help you get new subscribers, in addition to improving the image of your brand.
When creating content for your informative pages or a regularly updated blog, you can promote your products or services while offering relevant information for   your visitors. If these contents are suitable for the readers, they could be willing to share them and bring more visitors for your articles, which can, therefore, generate conversions for your business.
The most important thing is to offer relevant content for your visitors, always thinking first about the readers, in helping them solve their problems. If your articles are well written, with attractive images and organized in na easy to read structure, you can get new subscribers, increasing your email list.
The reader should always come first, but you can also optimize your content to facilitate the work of Google and other search engines, by working with search engine optimization.
SEO (Search Engine Optimization)
SEO techniques help make the pages of your e-commerce easier to find. When you optimize your website for SEO you make it easier for the robots that check the links on the Internet to find and index it.
Some easy-to-follow tips help a lot in optimizing content for SEO:
Make use of metatags – use the title and description tags in the best possible way. Create an attractive title and a description that will leave your visitors curious to click on the link;
Use the right keywords- when creating content, search for the most relevant keywords on the web. You can use tools like Google Trends to help you know which are the best keywords for the content, you are creating.
Keep a clear structure in your pages and content – when creating a new page or article, use the correct structure of the HTML, with the labels organized according  to the specification;
Try working with guest posts – consider publishing content on other blogs and also accepting content from other websites that may be relevant to your readers. In addition to bringing more quality content to your blog, you could create and strengthen alliances along the way with these websites and their readers.
There are several tools that you can use to help you work with SEO on your e-commerce, one of them is the plugin Yoast SEO This plugin will give you tips and suggestions to optimize your content, indicating what can be improved on your pages.
By applying these tips in your e-commerce, you can improve the results of your business quickly. And if you have questions about any of these stages, don't worry, there are enough content to help you start your virtual store.
Did you like the article? You can share it on social networks and start applying these tips in your business!