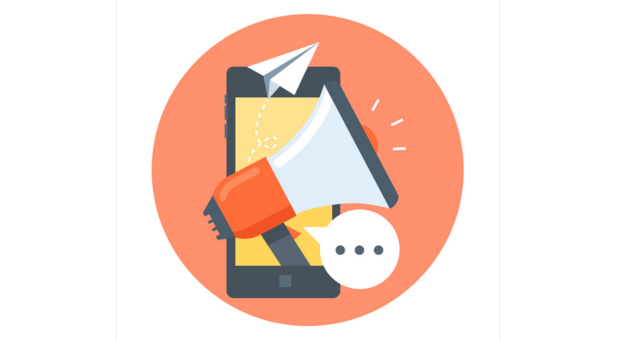 How to get qualified web traffic working with email marketing
One of the biggest headaches for all those who have a website, no matter its niche, is to attract web traffic. If you are working on a fantastic project, but no one visits the site, you are only wasting your time.
The first thing that should be clear is that you don't have to be obsessed with the numbers. It is essential to have a good flow of traffic (of course), but it is even more critical that this traffic is of quality, as you should work to attract visitors who are potential customers interested in your products or services.
"Just as working on a website without traffic doesn't make sense, visitors who are not interested in your brand will be wasting their time on your site and won't bring you any money."
So today I want to talk about how to increase web traffic by working with email marketing. Just to be clear, our main criteria, to ensure that users who access your page are genuinely interested in your business, is to focus on quality.
Why is it so important to get qualified Web traffic?
As I was saying, increasing Web traffic will help you improve on many different aspects of your business and your marketing strategy.
"It's not just about getting more users to see what you're doing and visit your site if they don't like your products if they can't afford your prices if they are not the best customers for your company, this strategy will never work."
In other words; if you don't get qualified traffic, it will not work. It wouldn't be good to get thousands of visitors if you don't get many leads.
But if you can get the right users to your site, visitors that will interact with the pages, you can improve your ranking, because this is one of the 200 features that Google takes into account to evaluate a website positively.
I'm not an expert on SEO, but I know that there are different powerful online strategies for getting quality traffic and, among them, we can name email marketing.
And, if you already created different email campaigns, you surely noticed how important it is to increase traffic to your website. If you are still not convinced, attracting the best visitors to your site will have three main advantages:
1)  Increased awareness and relevance
"The notoriety is directly related to web traffic and refers to the popularity of a site among users."
Although traffic is not the only aspect that influences notoriety, yes, it's a gauge to Google that your site is popular.
To increase it, we can work with effective email marketing practices, such as adding calls to action in your emails that will direct the users to your site.
"Relevance; Less traffic-related as it will measure the significance of a page, when compared to other options."
Google's robots review that information through the links, which are fed using link building strategies that are also combined with links in newsletters and social networks.
2) The decrease in bounce rates
"A bounce is generated whenever a user accesses a website and leaves the page without clicking on any links, exiting the site without interacting with its content."
So it is a good indicator to evaluate if you are performing an effective SEO strategy and you can encourage them to Interact with your site by sending relevant newsletters, with phrases that invite them to access your pages.
Working with email marketing, you can drive traffic to your site invariably, because the more your subscribers access your site, the better your results will be.
3) Improvement of average time per visit
Another ranking factor, which you can improve with the traffic you generate with your active subscriber database is the time users remain on the Website.
"If you can convince visitors to read several pages on your website, you will have more time to show them your work, and even to try to get their email address."
After you already have their data, it's  time to start working with email marketing.
In this sense, if you send, for example, a newsletter with attractive links to an article you've posted, if the message is compelling, you will be inviting them to enter the site to read the rest of the text.
This way, you will know in advance that the visitor will spend a good time reading this content. After that, he could also browse through other sections of the Website.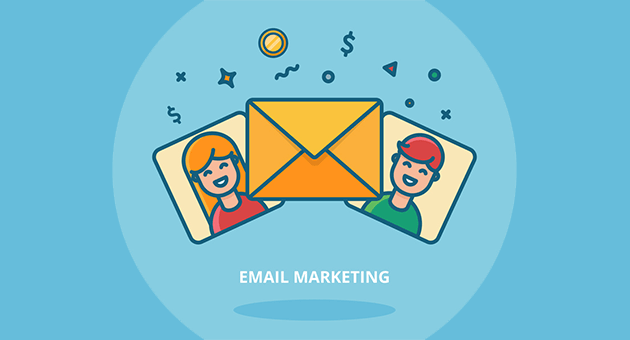 Email marketing practices for boosting web traffic
As we've seen, working to drive traffic to your site is vital, not just for improving your conversion rate, as well as improve your ranking in search engines like Google.
Actually, working with email marketing, you can reach your objectives in a shorter or longer time. Among the most remarkable results you can get in the short term, we can highlight precisely, a significant increase in traffic to your site for a few days after you sent a campaign.
However, keep in mind that these traffic increases usually occur in the form of "peaks" during the hours after sending a campaign. In later days, you can see an increase in the number of visitors, but it will go back to normal slowly.
So, and just to get started, my recommendation is that you work with an advanced targeting strategy (which will ensure that the traffic received will be of high quality) and that you send newsletters  often because Google doesn't like "to be scared." Also:
Without users opening your emails, you will not be able to succeed. To get web traffic through email marketing, the first step is to get the users to open the emails.
To improve the open rate, you need to consider several factors:
Your reputation: If users already know you and know that your newsletters are relevant, they'll be more likely to open them.
The sending frequency: You should not send too many newsletters, or your subscribers will begin to ignore your messages.
The subject: An attractive subject will be essential to encourage users to open your emails.
For a subject to be catchy, it should be brief, in addition to showing what the reader will find when opening the newsletter. To reinforce the importance of the content, you can also include a creative  call to action.
Once users open the email, you can work with other actions to guide your readers towards the link, doing your best to show them that they should visit your site for more information.
· Include calls to action
It is essential that in the emails you include buttons or calls to action that encourage users to visit your website.
For example, if you are sharing a few paragraphs of the new article that you just posted on your blog, ideally you should include a CTA such as "Click here to read more" so they know they can read the rest of the article on your site.
If you are sending newsletters to promote products or services, creating an attractive call to action is even more critical as you need to invite the reader to purchase the product, or to click to see  more information.
You can also use call-to-action phrases to encourage them to participate in contests or any other promotion on your site.
Something that also works very well is to communicate via email the changes in your business, blog, website, anything that could be relevant to the users who might be interested in it.
This way, you will be sending a warning to inform them directly about something that is happening and may interest or affect them.
· Highlight the most important sections
Take advantages of your emails to offer more information. Even if you send content to provide products or services, you can always include some highlights with sections which may be of interest to your subscribers.
If you send an email talking about a specific product, you can include a section on how to use the product or describing its advantages.
In an email, it is important to relate all elements correctly, to give a unique and solid message that encourages users to visit the site to get more information.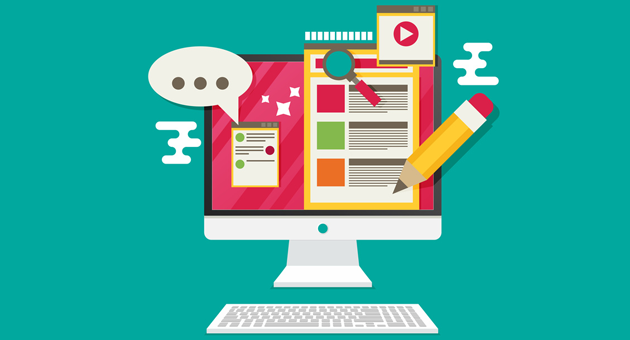 · Send summaries of information.
I've mentioned this before, but ideally, you should include only a part of the information you want to share. If you give all the information in the message, your subscribers will have no more reason  to click on the links.
The idea is that each campaign serves as a "lead magnet" to attract traffic to your site. To draw them, you should send them enticing emails, to try to convince them to read more information about the  topic on your website.
Plan your emails as an advertisement of what the reader will find on your site, you should not include the main course, but a small appetizer.
· Download
You can also offer a gift for download to your subscribers in exchange for their collaboration. A gift that will be on your website for X times (or indefinitely) and that you will promote in the emails  that you send.
That is, in the body of the email, you can inform about the new gift available on your page, to generate traffic with subscribers interested in downloading the file. In addition, you can offer it in exchange for an action, which would be even more advantageous for you.
If this download has to do with any of your products or services, over time, users may want to return to the website to know more about this product.
· Create remarketing campaigns
There are many ways to focus your advertising campaigns on the Internet. A good option is to run remarketing campaigns. That is, display ads again for users who have already been customers or who, at least, have already been in touch with your brand.
In this case, you can send the remarketing campaigns to these users who accessed the site through the links on your newsletter.
This way, you will be attracting the attention of users who have already noticed you thanks to email marketing. You will offer them a second chance to visit your site, perhaps to learn more about an exclusive promotion for these subscribers.
Don't just send emails trying to promote your products. Invite your subscribers to participate, to send their questions and suggestions, and to encourage two-way communication.
If your subscribers feel valued and know they can contact you, responding to the email or from a contact form, they will be more willing to be part of your online community. That would mean that they would revisit your site, to check for new information, to find relevant material, to check prices ETC.
Email marketing is a perfect tool for shortening distances between your company and your subscribers and makes them feel part of your community. You need to treat them well, so they will always want to come back.
Conclusion
Web traffic is critical to attracting visitors. Without visitors, it will not be possible to get customers. Without customers, you can't make money.
So in this article, we've seen how important it is to attract visitors interested in our business, not only for finding new customers but also for improving our SEO strategy. The better our SEO strategy, the better our results will be.
Among all possible online strategies to attract traffic, one of my favorites is email marketing.
An email is a direct and very personal way of contacting our customers, of talking to people that know our brand and are interested in what we have to say.
Do you usually work with any actions designed for generating web traffic to your website?