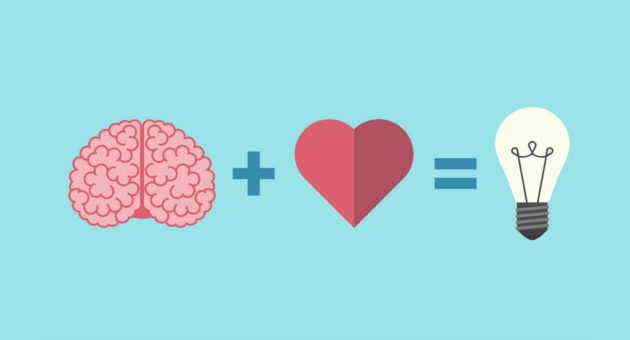 What is emotional intelligence?
Emotional intelligence is very present in all aspects of our lives. Many studies show that emotional intelligence is fundamental for several activities, such as working, learning or practicing sports. Why not apply this strategy to your marketing actions? And why not in your email marketing strategy?
At Mailrelay, we want to help you apply emotional intelligence to your email marketing techniques to generate experiences that contribute and add value for our potential customers. What we are going to sell in our emails are emotions:
· What is emotional intelligence?
For us, emotional intelligence is the set of techniques that allow us to know our emotions and deal with them, and also identify other people's feelings.
When we talk about knowing our emotions, we refer to the ability to identify what we are feeling at every moment and understand how these emotions are influencing us. When we say we should know how to deal with them, we mean that we should be able to control our impulses and know how to adapt to the circumstances.
To work with emotional intelligence, we have to know how to identify the emotions of other people.
But being emotionally intelligent doesn't mean trying to read people's minds. Being emotionally intelligent means understanding the emotions and needs of others. To do that, we will have to try to think  like the other person and start accepting different opinions and points of view.
That will help us to relate better to others, and we can improve our friendships and influence them.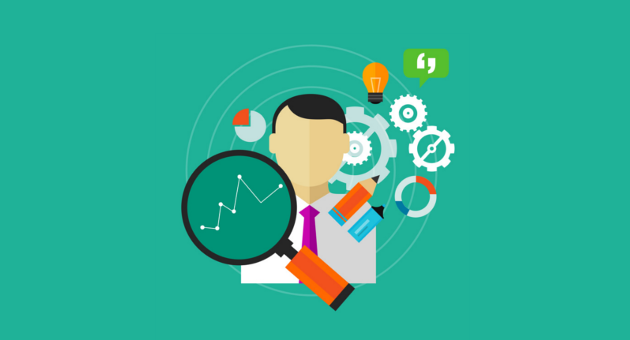 · Why should we be emotionally intelligent?
To be a successful person or company, we will have to be emotionally intelligent. Not knowing how to accurately control our emotions can be disastrous because we would be limiting our progress and it would be more difficult to create lasting relationships.
Emotional intelligence enables success in all areas through the creation of closer relationships. A good relationship with your customers will mean a successful partnership. By explaining to customers what we feel and what we expect from them, we will be able to establish a closer relationship with them.
Also, emotional intelligence will help us manage our stress during difficult situations. A roller coaster of emotions can negatively influence your company, especially if things are not as good as you wanted them to be.
· Statistics on emotional intelligence
At this point, you are wondering: to what extent can Emotional Intelligence Help Me Improve My Business Strategy? Therefore, we will offer you some information that will help you understand the importance of this skill:
According to David Goleman, the emotional intelligence guru, in his book Emotional Intelligence our IQ only is relevant for 20% on the success of a person or company. On the other hand, emotional intelligence is responsible for 80%.
A TalentSmart report ensures that companies with emotionally intelligent employees earn on average $ 29,000 per year more than other companies working in the same niche.
The same study showed that emotional intelligence representes 58% of performance in any type of work. Also, 90% of emotionally intelligent workers have a high IQ.
According to research analysis of emotional intelligence and work attitudes of Chao Miao, Ronald H. Humphrey, Shanshan Qian, workers with high emotional intelligence, have a higher rate of job satisfaction.
Emotionally intelligent people can cope better with the new challenges and don't have too many problems dealing with changing environments.  We aren't the ones who are saying that, this was said by psychologist Guy Winch in his book Emotional First Aid.
· Emotional intelligence in marketing
It's hard to know why some campaigns are successful and others are not. But if we use the right tools and techniques, the probability of success will increase.
Buying is an emotional process, so it is essential to know how to handle these impulses so our customers feel the need to purchase our products or hire or services.
First of all, take the time to decide what kind of consumer you want to attract.
We need to know the needs or concerns of our customers to create a custom product.
We also need to get our potential customers to know that if they buy our service or product, they may feel more cheerful, younger, smarter, more important, more attractive.
We are already working with emotions; we don't want to sell a product or service, we want to sell a memorable experience.
Emotional intelligence will help you create a message for your audience, a message they will not forget.
With these emotions, we also want to keep our loyal customers.
We can build stable and lasting relationships through emotions. Our job is to help customers to feel identified with our values, so they become our partners and not only our ocasional customers.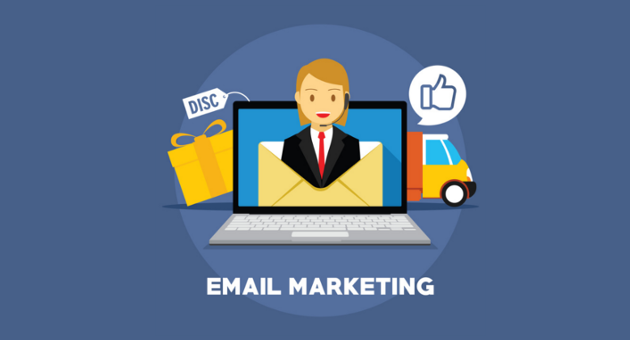 · How to apply Emotional Intelligence in Email Marketing
After understanding the fundamentals of emotional intelligence in marketing actions, it's time to apply them to our email strategy. First of all, remember: Always engage with your customers on a personal level.
Make your subscriber feel unique. All customers and readers love to feel special, so you just need to customize your messages, for instance adding their name to the subject line or on the content so that they feel part of your brand.
For this strategy to work, it is necessary to know to whom you will be sending your emails. To do that, we advise you to target your contact list, to discover which type of email should be sent to each subscriber. This will also help you gain their confidence, which will be very important for them to remain interested in your brand.
You don't have to sell the best product, nor the cheapest, your product should be attractive.
To do that, try to understand your customers, to know what they want and show the best aspects of your product in the contente of your email.
Offer something more. There are millions of similar products and newsletters in the market, so you have to know how to differentiate yourself from the rest, providing a unique experience that your customers  won't forget. Tell a story that goes straight to their heart, or create an irresistible contest.
Ask for feedback from your customers. As we have said, your customers should feel important and unique, and one of the best ways of doing that is to ask them to help you by answering a few questions. Send them a welcome email, invite them to respond to your emails, create surveys, promote participation in your social networks or ask them to suggest related products or new features.
· Advantages of Emotional Email Marketing
The price loses relevance. If you convey the right emotions, the price will be in the background. If we work with customers' feelings, it may be that the product itself is no longer relevant.
Faithfulness. If we fully meet the needs of our customers, they will follow us wherever we go.
It doesn't involve a lot of effort. It is not necessary to spend large sums of money to send an appropriate email campaign. At Mailrelay we are specialists in digital marketing, and if you don't believe  in what I'm saying, take a look at the testimonials from other customers.
Feelings and emotions attract new customers. The feelings, emotions, and word of mouth are fundamental. Therefore, if we learn how to convey our message well, we will attract new customers.
Create something different. As we said before, there are many email campaigns, but an emotional newsletter will help us differentiate ourselves from the rest of the competition.
I hope that after this post you start to explore the world of emotional intelligence along with email marketing. We should try to create great products, working with the emotions of our customers, so they feel connected to our brand.