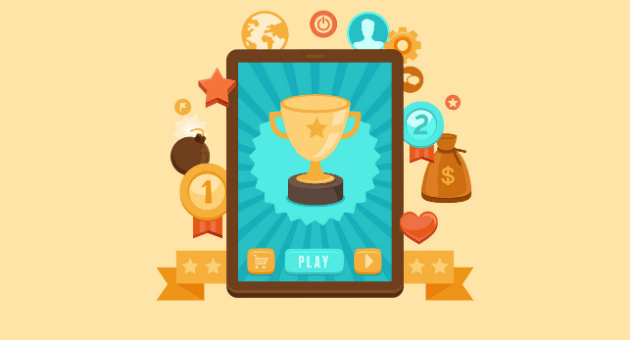 The role of gamification in digital marketing
Society is saturated with so much information, and users need an incentive that, among all this vortex, will help to awaken their interest and their desire to read more information about a topic beyond the title of a post or email.
In other words, they need something essential that motivates them, that will surprise them and help them to focus all their attention on what they are doing.
Generating engagement with the user is a great battle that all companies are trying to win, but… what is the common problem they are all facing?
The answer is an incorrect strategy. In digital marketing, not all roads lead to Rome. Therefore, the implementation of a different plan becomes necessary. This strategy could be the use of gamification.
The techniques used by video game creators to attract players can be applied for all content types, regardless of the channel being used.
Email marketing, a priori, doesn't seem to be the most appropriate channel for launching a gamification strategy. However, we will see that it is an option that can bring great results when correctly  applied.
· The importance of gamification
As we have a very large number of companies offering the same products, it is difficult for customers to decide which brands they can trust, so normally most of us will end up looking for those brands that offer added value.
I'm not talking about the advantages or characteristics of a product or service, since they usually are very similar, but about offering a fantastic user experience that users will never forget.
The contests, the dynamic Snapchat or Instagram masks, the animated gifs.
Are techniques that create engagement and help users to remember the brand.
They strongly boost engagement generation, attract the target and best of all is that the users will have fun during the process that will lead to the final purchase.
By working with digital marketing and gamification, you can create engagement with younger people, so this is a necessary step for companies that want to be always in contact with their followers, talking their language and offering new experiences.
With gamification, you can build loyalty, integrate the
mobile applications, create an interactive website and work with email marketing.
· Generating engagement, the conversion funnel
The conversion funnel gathers all the steps a user must follow to fill out a registration, buy a product or service.
When we need to track our leads through the Conversion funnel, the most effective option is email marketing.
You will need to configure your automation flow once and after that, the process will work automatically when specific triggers are met.
The idea is for flows to help potential customers to pass through the stages of the funnel automatically and effectively.
In an e-commerce, you should be aware of the established conversion funnel to continue with the analysis of user progress during the several steps, detecting obstacles or barriers that prevent the purchasing process.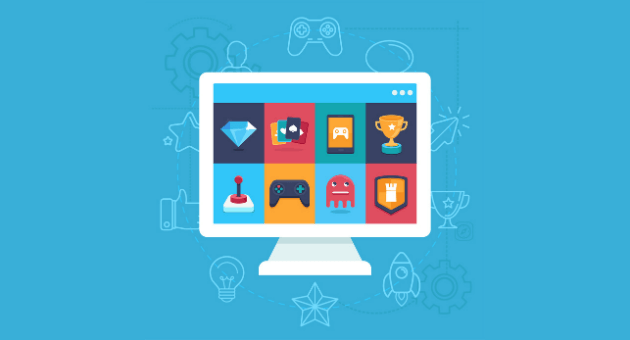 · Why establish a gamification strategy in your e-commerce?
The conversion funnel has three main phases, which in order are Navigation, Visit, and purchase.
The introduction of gamification into the phases of the funnel can be very useful since it is one of the techniques that promises better results.
It is essential to take them into account when defining your conversion optimization strategies (CRO) to build user loyalty.
So if a relationship between the different phases of the funnel and the use of these fun techniques can be established; we can work with these aspects:
In this first phase, the user may be looking for a product, that solves a problem, or that is something he wants to buy. Therefore, it is essential to attract him to the next stage.
The use of gamification at this stage will help to engage current customers with the brand, so they can help you to get new leads because you can create affiliate programs, inviting them to help you, through contests and prizes that they can win by indicating their friends to participate.
You should encourage users to comment on services or products, as this will help improve your SEO strategy, but it will also help in the generation of original content that will, therefore, result in engagement with your visitors, increasing the reach of these pages.
► Visit
After being able to direct the user to the destination site, he will begin to browse and visit different pages. So it's time to offer him a pleasant environment where he can live a unique experience that will make him want more.
This explains the importance of a clean site, where all the information is sorted by categories and subcategories.
Ensuring a good number of pages per session is of great importance in this phase, because the user must find relevant information so that he will feel comfortable moving to the next stage.
The visitor needs to find promotions, discounts, gifts and other items that will motivate him to purchase, so introducing games in this section can be very efficient, such as a treasure hunt, an adventure as a videogame in which a character has to go through diferente pages of the website to find the solution  to a puzzle, or a race where he will have to visit different categories of your site to win. If he can win, he would get a discount on the product he is purchasing.
The introduction of these techniques will guide the user during the buying process, creating a pleasant and fun experience that will guarantee a considerable increase in sales.
► Purchase
This is the last step, buying the product or service. At this point, the best advice I can give you is to try to answer all their questions, to show them that you can help them during and after the purchase.
In some products, especially at higher prices, the risk will be proportionately high. Therefore, comments or testimonials from satisfied customers can be vital in convincing undecided users, to show them that they can rely on the quality of the product you are offering.
You should work hard to convince users who have already tried the product or service to help spread the word, posting their opinion through their social networks. This explains, for example, why influencers have become key figures in the marketing strategy of many brands.
The creation of competitions and contests to encourage the dissemination of this type of contente is becoming a big trend, due to the results that can be achieved with the use of these strategies.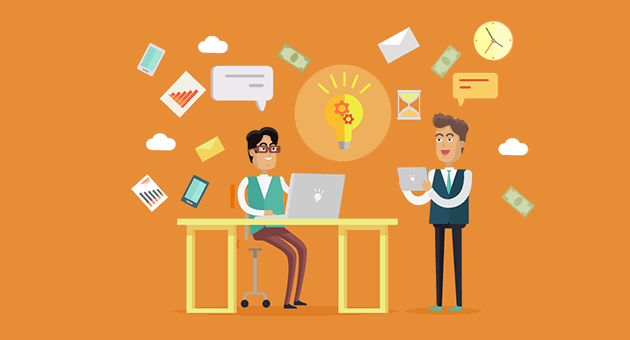 · Email marketing as a key tool to minimize problems with gamification
Some companies are not taking full advantage of these gamification techniques during the purchasing process, due to the lack of prior definition of KPIs, which would allow them to measure and analyze results, to change aspects that are not working as expected.
The two fundamental KPIs related to email marketing that helps to avoid problems in the conversion process, through gamification, are the car abandonment indexes and the change from anonymous user to registered lead.
Some studies suggest that about 70% of the orders started in e commerces will never be completed. This figure can be reduced by combining email marketing actions with other techniques.
For example, users may receive a challenge that would create a state of urgency to encourage them to finalize the purchase: buy this product now, and if you can get 20 of your Facebook friends to buy this product in the next 48 hours, we will refund your money  and give the product for free. This, added to abandoned cart recovery campaigns can significantly reduce the dropout rate.
Another of the KPIs where email marketing comes into play is the transition from anonymous visitor to registered users. Those who manage an E-commerce have to fight daily to generate a good database that can be segmented with valid information for their digital  marketing strategy.
To target our leads, we should take into account that, without a clear strategy, it will not be possible to obtain positive results, since any gamification strategy focuses on user behavior driven by a reward.
Before putting the strategy into practice, you will need to define what you want the subscribers to do:
 That they visit the site more often.
 Sign up for a newsletter.
 That they participate in a survey.
 That they acquire a product or service.
 That they like a page on Facebook.
Launching specific actions, such as promotions or gifts for visitors who register through email marketing in the different databases could mean a significant increase in sales.
· Email marketing can also be part of the gamification process.
Email marketing campaigns are an efficient and inexpensive way to communicate directly with your readers. Unfortunately, this method leaves a bit to be desired as far as interaction is concerned. If we think that most of our subscribers get dozens of similar emails every day, it's easy to make the mistake of ignoring email marketing  as an appropriate lead generation strategy and not focus efforts on improving our email marketing campaigns.
The gamification process plays with several basic principles to keep the user motivated, engaged and intrigued. Therefore, the goal should be to stop sending the regular boring emails, where, with luck, the reader automatically clicks without much interest.
To do that, you can work with the following strategies:
► Include rankings:
A ranking is a way to give feedback to active readers about their progress, if you have a rewarding program.
Rankings of the most active users can be established using their participation in a community, or the top rated comments.
The reward would be recognition, so we have a double benefit, that the user will share the newsletter with his friends and, also, other users will be motivated to achieve a similar status.
► Reward the users:
By reviewing the available metrics, you can know which users are sharing the content and which of their friends clicked to visit the pages.
So it's interesting to reward users who share your newsletters with free premium account testing, access to exclusive content, discounts on purchases, or a file they can download with a gift.
► Set scores:
The ranking system allows players to get an idea of their progress in the game.
So they are an essential part of video games. Scores can take many forms, such as the remaining lives or the points are given for each goal reached.
The user can earn these points by sending comments by reading or sharing articles, participating in product or service research, reviews, etc.
Airlines, for example, generally include the information about the prizes their customers can get in the emails they send related to their loyalty programs.
Although customers can't get these prizes immediately, they will always be aware of the number of points accumulated or what they will receive, so the email is informative, relevant and that will mean  better open rates. That is good for customers, who can find all the information about the affiliate programs and the sender, who will improve open rates.
► Support the gamification strategy in email marketing:
Imagine that you created a challenge, of which all the followers of your blog about cooking can participate if they meet the rules of the game.
You have established a rating system to determine who is the best chef in your community. Your subscribers can vote to select the best ones, but you or a group of people will pick the winner, who will receive the prize you are offering.
Most actions will take place on your Website or your profiles on social networks. However, email marketing will be crucial to support all these channels. Through your newsletters, you can explain the rules of the contest, how to access it and invite subscribers to participate.
· In summary
We can say that email marketing is a key aspect for the development of a gamification strategy.
By working with email marketing, you will be able to give feedback to all the participants, which in turn will help improve your sales or conversions.
So, don't forget, invite your readers and subscribers to participate in the game!