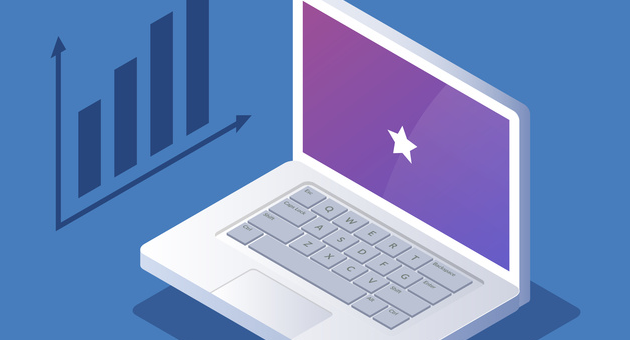 Why use an external email marketing service?
We have often commented in this blog that email marketing is a fantastic digital marketing strategy. That is why today we will try to answer another question that many people ask us, why should they use an email marketing software or an external email marketing service?
As I have commented, it is a very common question because many people believe that they can create and manage an email marketing campaign using a personal email client, such as Outlook or Gmail, for example.
They believe that they can copy all email addresses in the "To" field and send a newsletter to a mailing list without any professional software.
But let's start slowly.
In this article, we will talk about all the advantages of a professional email marketing software.
Let's get started!
· The subscriber can see all email addresses in the list.
This is a common problem we encounter when we send an email using Outlook or Gmail because a small bug can lead us to add the contacts in the "to" field, instead of entering the contacts in the hidden copy field.
In some countries, this is illegal, which is already a severe problem.
And even if your country's legislation doesn't prohibit this type of campaign, many recipients may feel uncomfortable with the fact that their email address will be accessible to all the other people  who are reading the message.
It's a mistake you can easily avoid by working with a professional email marketing software.
In addition to managing your email list correctly, a reliable email marketing software will help you with another fundamental task.
· Unsubscribe and bounce management
As in the previous point, maybe when we have to send to 30 emails you may believe that you can manage everything without any problem.
But if we need to send hundreds or thousands of emails.
Managing unsubscribe requests.
Or the emails that are returned.
This will take more and more time.
These are steps that an email marketing software like Mailrelay performs automatically, without you having to do anything.
And this will save a lot of time, plus other benefits, such as avoiding spam complaints or delivery issues.
Also, as the number of emails sent increases, you should consider:
· As limitações de envio impostas pelo Gmail ou Outlook
The sending limitations imposed by Gmail or Outlook
None of these tools is intended for mass mailing and you will find limitations on the number of emails you can send.
Gmail will only allow you to send a few hundred emails.
And if you send through Outlook, using your computer, you also can send only a limited number of emails per day.
The main problem is the delivery speed.
You will not have these limitations when working with an email marketing service.
And of course, you should not forget that when you send emails through Outlook, Thunderbird, or any other email client: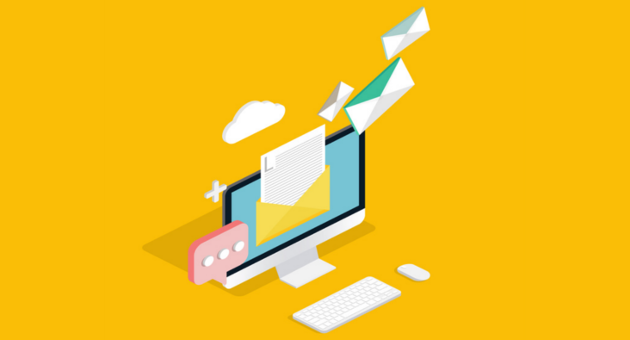 · You will not have statistics.
And this is one of the most important advantages of an e-mail marketing software, as we can get advanced statistics for all campaigns, to analyze the results and correct what is not working.
These statistics will allow us to know the effectiveness of the campaigns. Without detailed information about the results, it will not be possible tomake the necessary adjustments to our email marketing strategy.
Of course, if we use Gmail or Outlook, or Thunderbird, we won't have this tool, and it will be more difficult, or almost impossible, to spot problems or make improvements in our campaigns.
If we add this to what we said earlier, the lack of detection of bounced emails, spam complaints, and opt-out management, we can see that it is impossible to send email marketing using a personal email marketing software. The main reason we can't use them is that it would be very difficult to detect problems in our newsletters, as we are not using the right tools.
When we work with digital marketing, we need to be able to measure the results of our actions.
And this is one of the benefits of email marketing, which you can take advantage of if you are working with the right tool.
· What if we use an email marketing software installed on a computer?
The title of the post talks about why to use an external email marketing service.
But you may think that there are e-mail marketing tools that you can install on your computer, which could give you the advantages we mentioned:
Statistics
Detection of bounced emails
Management of unsubscribe requests
Etc.
Yes, yes.
But they still have disadvantages over an online email marketing software.
The most obvious problem is that by working with these tools, you will continue using the IP assigned by your internet provider.
An IP that is certainly not optimized for email marketing.
And that will also be affected by what other users of the service may have done with this IP (since dynamic IPs are generally used, which are assigned randomly and without any technical criterion).
Using a software like Mailrelay, users have:
IPs shared with other users but optimized for email marketing
And the option of paying for dedicated IPs
Dedicated IP ranges
And a system prepared for sending millions of emails every day.
It is much better to work with an online email marketing software than to send newsletters using a software installed on your computer.
The first reason I can think of is: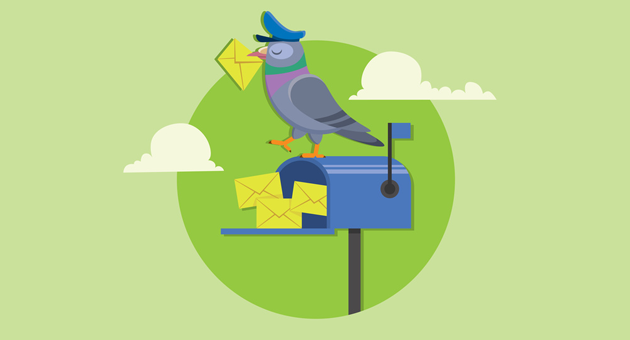 · Send using more IPs
If for any reason the IP that we are using is marked as SPAM, or blacklisted, in this case, we will have a serious problem on our hands.
And we will not be able to continue sending our email campaigns.
Unless we can purchase another IP, with the financial expense that this will imply.
Email marketing services like Mailrelay, or at least in the case of Mailrelay, have their own IP ranges, so when some are not working as expected; the system can change them to continue sending the emails.
Although this is not always necessary.
If you have
· A good technical support team
In the case of a service such as Mailrelay, the technical team takes care of settings to maintain the reputation of IPs, constantly reviewing all the parameters to ensure that users can continue to send  their emails without any problem.
Therefore, customers can save time and money.
This is a solution to possible problems, very useful for a big company.
Also, something we should think about and take into account is that working with an external email marketing service; we will have:
· Secure access from any computer
Not just using the computer where we have the software installed. We can access the email marketing program using any updated browser, but there are still other advantages. Several people can access the software from different locations, working together to create even more powerful newsletters.
This not only offers us comfort but also more security:
We don't risk losing data
If our equipment breaks, we can continue working with any other computer
Or if we can't access the system, for whatever reason, another person could manage the campaigns.
If you want to create professional email marketing campaigns, you should work with a professional email marketing software.
You can't jeopardize your digital marketing strategy.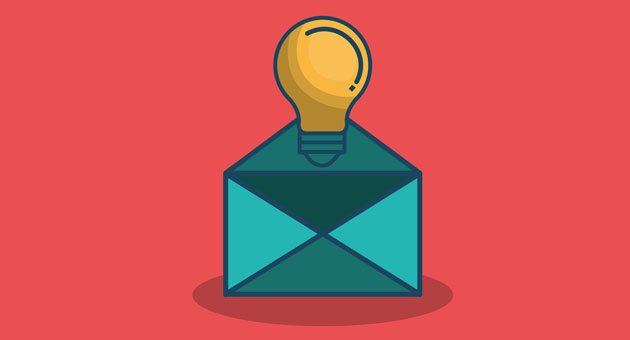 · Mailrelay as an external email marketing service
In addition to what has been commented so far, Mailrelay has many other advantages for your email marketing campaigns.
· In summary
We can see how an external email marketing service offers us:
 Accessibility
 Security
 Effectiveness
 And flexibility
All these elements are indispensable for the correct creation of a commercial email marketing campaign.
I hope this post has answered your questions and explained the advantages of using a professional email marketing software.
Please leave your opinion in the comments!