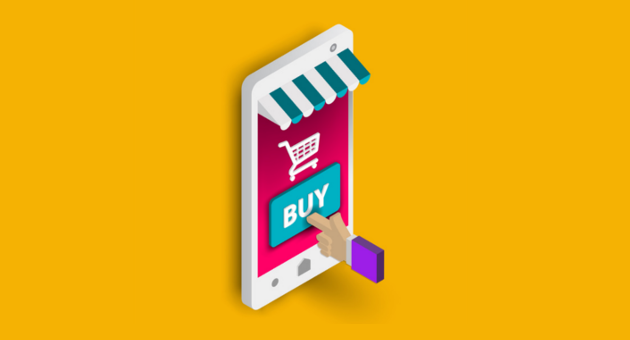 Discover Instagram Shopping, the new way to shop on Instagram
Instagram is always innovating and looking for new ways to offer different features to its users. After a trial period, they have announced a new tool for this platform. In March of this year, a new option that was only available for users in the US was launched for several countries.
Due to the great success of Instagram Shopping in the American territory, the new functionality of the social network is now available in Canada, the United Kingdom, Australia, Germany, Italy, France, and Brazil.
It should be noted that Instagram has become one of the social networks with the highest growth and the largest number of users in various countries, mainly because many users are migrating from more traditional platforms like Facebook to Instagram.
In the next few paragraphs, we'll look at this new feature, in addition to showing the main advantages of Instagram shopping for your digital marketing strategy.
· What is Instagram Shopping?
As we already revealed in the beginning, Instagram Shopping is a new feature for users to buy products through this social network.
The operation is simple; brands can add tags to their products in photos published on Instagram. If users want to buy this product, they only have to click on the label to find all the necessary information for purchasing it.
When clicking on the photo with the product, the consumer will be directed to the seller's website, where he can make the purchase.
If you have a brand or company and are interested in knowing the requirements to use these types of labels in your Instagram publications, don't worry, we're going to talk about the rules for using it later.
· What's new with Instagram Shopping?
This new feature created by Instagram will offer two options for companies interested in selling on their profiles:
1.- Through a photograph or stories, you can mark up to a maximum of 5 products per post. If you want to work with more than one image, you can include up to 20 tags.
2.- Each tag can contain the following information: price and information about the product.
3.- When the user clicks on the tag, he will be directed automatically to the seller's website.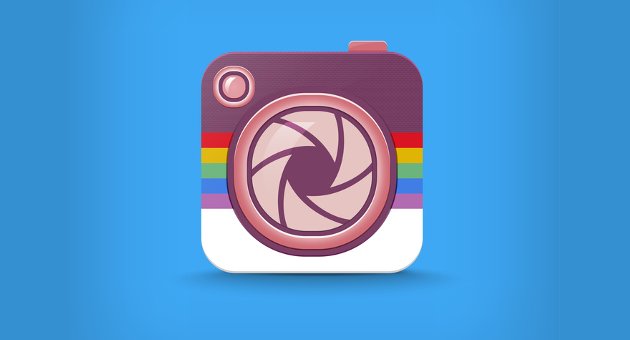 · Advantages of Instagram Shopping
Currently, Instagram's social network has more than 800 million users around the world. Don't you think this platform would be advantageous for your business strategy? If you need even more incentives, here are some of the key advantages this tool can offer you:
► Simplify the buying process:
Users of the social network, in addition to knowing new products, through posts or stories of the brands, can see their price and where to buy with just one click.
► Generate web traffic:
Tags generated by Instagram Shopping will direct the user automatically to the product vendor's website. Even though the consumer decides not to buy the product, at least he has visited your site.
► Increase your sales:
According to a survey conducted by the consultancy Comunica more with less, 44% of respondents think that Instagram Shopping is an Excellent way to shop online as it is fast and easy.
► Ranking:
Instagram can become one of your best allies to help you in ranking PMO (Social Media Optimization). This type of ranking refers to all actions created on various social media: blogs, forums, video platforms.
►Digital Display:
Instagram can be an excellent showcase for your products.
Through this social platform, hundreds of users can discover your brand (if they don't know it until now).
► Build trust:
Most people love to share their shopping experience on their social networks.
If the experience is satisfactory, they will not hesitate to share their feelings about the product with their followers on Instagram.
Free advertising is the best weapon for attracting new customers.
► Non-intrusive advertising:
We should not forget that Instagram Shopping is, in a way, an advertising tool.
Its way of inducing the buying process is not at all intrusive, since it is the user who will decide if he wants to know more information about the product that he is viewing in a post on your profile.
► Collaboration with influencers:
The number of influencers on Instagram is increasing at a vertiginous speed. So a partnership with profiles of well-known people can be a great opportunity for promoting your brand.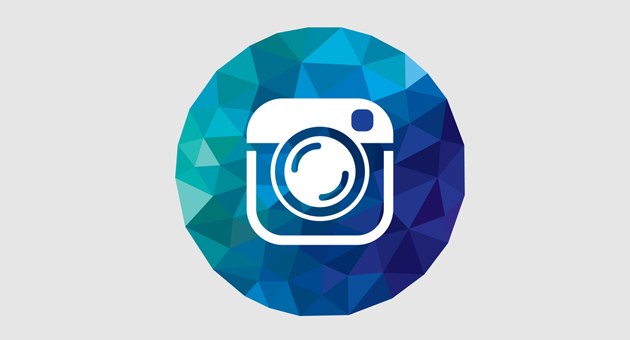 · Requirements for working with Instagram Shopping
Brands that are interested in using Instagram Shopping must meet the following requirements:
Have a business profile in Instagram
Have a Facebook fanpage. You also would have to be its administrator.
Comply with Facebook advertising policies
Have the latest version of Instagram installed
Have a minimum of 9 posts in the Instagram profile
Integrate a catalog of products for sale on Facebook, which can be created or managed through the Business Manager tool
Link your Instagram business profile to your Facebook product catalog
Have an official website
Sell physical products
Operate in the countries where Instagram Shopping is available: United States, Spain, Brazil, United Kingdom, Canada, France, Germany, Australia or Italy
· How Instagram Shoppable Post works
This type of content, specifically created to sell a product, is known in Instagram as "Shoppable post." After this first paragraph, we will explain in detail how you can use these Instagram posts to sell to your followers.
Instagram users can create a post with up to five products, adding tags in all of them to use this new feature.
Each product that contains a tag will be "tracked" by a white circle that will be displayed to the followers. If the user hovers over this visual element, immediately a brief description of the product and its price will be displayed (the user won't have to leave Instagram) to find more information about the product.
If he wants to see more photos of the product, he can do it on Instagram. Once he is ready to buy it, he will be directed to the site where he will be able to buy it with a single click.
· How can Instagram Shopping help to boost your email marketing campaigns?
Non-intrusive advertising is one of the most powerful features of email marketing, being, in turn, one of the keys to your success.
If you follow the recommendations in this post, Instagram Shopping will become an indispensable tool for increasing your sales, mainly because your advertisement will be "disguised" as a normal post for  your followers.
That is, as, in email marketing, it is the user himself who will take the initiative to click to know more information about the product, he is already interested in the brand, that is why he is following your profile.
The result of mixing email marketing with Instagram Shopping can be more than interesting, don't you think so?
► Increase traffic to your site:
All users who decide to get more information about the product you are selling will be directed by the Instagram tag to your website.
This will increase the likelihood that some of these users will decide to sign up for your newsletter.
► Increase your list of subscribers:
As we mentioned in previous paragraphs, Instagram is a 'community' with more than 800 million users, of which about 500 million interact daily through the social network.
This data is excellent news for companies that want to increase their list of emails.
► Social networks, creating contests and sweepstakes:
Nowadays, social networks are an excellent platform for creating new brands. By creating contests and sweepstakes, you can boost your brand and get new followers.
You are creating the contest; you are the one who sets the rules, don't forget that! For example, you can create a promotion and tell your followers that only people who subscribe to your newsletters will be able to participate in this promotion.
Or, if you prefer, you can also inform your consumers by email about the draw and invite everyone on your site and your social networks.
►  Use Instagram Stories in your digital marketing strategy:
This feature of Instagram is undoubtedly one of the most interesting options for the creation of promotions.
Staying active on the platform is essential, in addition to interacting with your followers daily through the Instagram stories.
Invite them to advertise your brand to their friends, or if they really like your brand, ask them to sign up for your newsletter to receive exclusive content.
Instagram is one of the platforms where hashtags work best. Through them, users can sort the type of content they want to search for. Create your own hashtag!
In addition to covering the posts that interest you, you can try to convince your followers to subscribe to your mailing list. Use your imagination.
As you can see, email marketing can go hand in hand and harmony with Instagram.
Understanding what the technological age offers us is fundamental for creating a successful business. You should work hard to learn how to take advantage of new trends and use them in your marketing strategy.