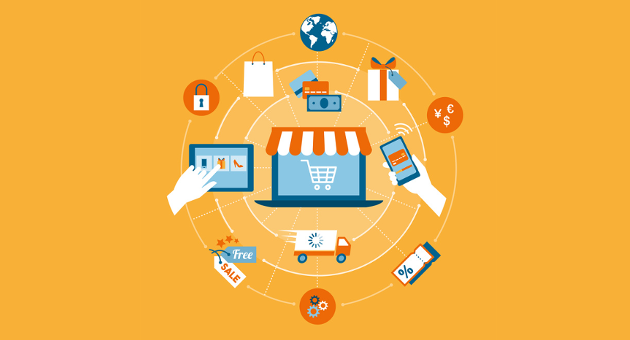 How to improve Shopping Experience using email marketing
After the advent of the digital age, traditional commerce has undergone many changes.
Today, families are getting smaller, so in most cases, these households have a lower purchasing power. With less money, these consumers need to search for cheaper, lower quality products, but which offer features similar to most branded products.
Online sales are constantly growing around the world, as the process is much easier, both for shops and consumers.
However, several studies have shown that more and more customers are returning "to the old days," searching for unique products such as handmade, healthy and ecological products.
When customers enter a store to buy a product, most of them don't know that behind it there is a previous study of the ideal consumer, with thorough research to offer the best to attract customers to that store.
Also, the stores are designed to make customers feel comfortable; someone thought of all the details, the environment, the decoration, The background music, the smell, the structure of the place or even on how the vendors available to help customers will address them. That is the result of a well-researched marketing strategy: what is usually called as "shopping experience."
In online stores, the same thing happens. Users love to enjoy the buying experience when choosing products on their tablet, computer or mobile device with one click and without leaving their home.
· What is "Shopping Experience"?
We could define Buying Experience as the steps a customer will take from the moment he demonstrates that he is interested in a product until the purchase is confirmed.
It is, therefore, a marketing strategy for increasing sales, either off or online.
The shopping experience is vital for a customer to purchase a product and feel satisfied with the process. And in this case, email marketing campaigns can be an ideal tool to help increase the number of sales in a virtual store.
With the advent of digital tools, companies are increasingly adapting to new technologies, changing the vision of their brand, offering a more satisfying shopping experience, for potential customers to return in the future, thus achieving a greater profitability.
· What exactly is the Shopping Experience?
It is crucial to develop multi-channel strategies that will guide customers during the purchase, offering a unique and different experience so that they don't spend money buying a product, but an unforgettable experience. If you can do that, they will back to your store several times.
Before they do that, they have to analyze the different sales channels, to foster loyalty in their customers. This doesn't mean it is an easy task, but the secret to the success of this strategy lies in innovating and being creative.
Customers don't just need to buy; they have to enjoy a process that stimulates them and provides a unique shopping experience.
This will help you create a strong brand with loyal customers.
Shopper Insights are the factors used by brands to measure the buying experience of consumers.
This is done through two classes of studies:
Quantitative (through research)
Qualitative (measuring the causes or behaviors by which customers choose to purchase this product instead of another if they decided to buy it because of a discount coupon or another promotion or advertising campaign).
Some of the key techniques for increasing purchase experience are:
Background music: it is an importante seduction tool, which will relax consumers when they are on a store, thinking about spending money on a product. This technique is widely used in clothing stores, for example.
Olfactory marketing: having an olfactory signature marks the identity of the company, since pleasant flavors help to create a good atmosphere and a sense of pleasure.
A nice aroma in a workplace can make people want to linger longer, experiencing this pleasurable sensation. In many cases, this can make them remember special moments in their lives, creating a unique and unforgettable olfactory identity.
Many establishments already have a characteristic aroma, created specifically to encourage customers to purchase a product. Although it is not something mostly known, many companies are looking for ways to add a unique aroma to the shopping experience they want to offer to their customers.
For modern consumers, shopping in an eCommerce is the same as buying at a store in a shopping center: they want to enjoy a consistent experience in all situations, no matter where they are acquiring their products.
A report from the PwC (PriceWaterhouseCoopers) query revealed that:
Report
"When it comes to engagement, whether online or in a store, customers want more than products, they want communities of which they can feel that they are part, reinforced by brands they trust, to support the lifestyle and experiences they are seeking".
One of the best ways to provide a consistent experience for your customers is to offer them the opportunity to interact with your brand in different physical and digital platforms such as social networks.
According to one study, 40% of shoppers surveyed declared they purchased products they saw on social networks.
And that number increases to 84% in the case of millennials, the age group of 18 and 24.
It is increasingly common to promote products with the help of bloggers or influencers in relevant social networks, such as Facebook, or the Instagram profile of known or famous people.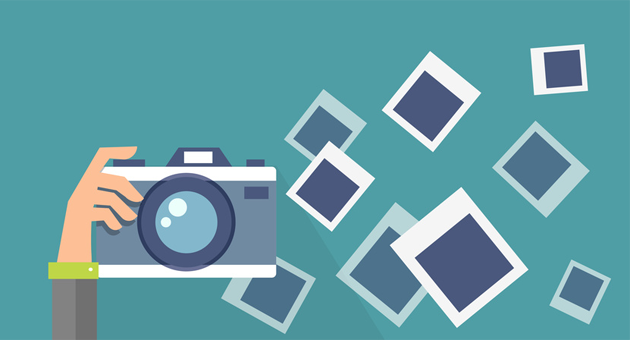 · How to start improving the shopping experience through Email Marketing?
We have at our disposal, therefore, different tools that will allow us to create a unique shopping experience so that these customers will want to buy from our store again. One of the most relevant mechanisms for the success of this strategy is email marketing.
Email marketing, as you will certainly know, if you are a regular reader of our blog, is a tool used by many brands, companies and freelancers that consists of sending newsletters for a group of contacts.
The goal of this strategy is to keep in touch with a group of people interested in your products or services.
This marketing technique includes sending newsletters and autoresponders.
This tool is a communication channel between a company and its potential customers which, if properly applied, can create a lasting relationship with these users.
That's why when it comes to sending email campaigns, it's essential to work down to the smallest detail, when designing and preparing your newsletters, so that your subscribers won't just ignore your message.
The average user generally rejects advertising, especially on the Internet, where video ads or banners can be very annoying.
For this reason, it is essential to know how to manage email marketing so that the client doesn't end up ignoring the messages or marking them as spam.
· Properly managing your email marketing campaigns will create an unforgettable shopping experience
To do that, it is necessary to generate relevant content, sending messages your subscribers would like to receive. We must fight bravely against the use of email marketing in invasive advertising campaigns.
If you already have a customer email list, it's time to start using these data into your digital marketing strategy to enhance your customers' experience.
Based on all purchasing behavior data that we mentioned above; you can send promotional campaigns for specific subscriber groups.
You can use email marketing software like Mailrelay, to manage your mailing list and create (based on geographic factors, purchases or other parameters), offers and promotions that you know will spark the interest of these subscribers.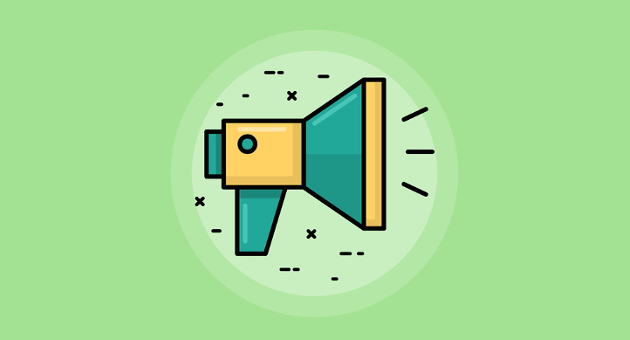 ·  What are the keys to a successful shopping experience through Email Marketing?
The most important thing when using this tool is not to saturate your customers. If you send messages every day, many subscribers will feel tired and end up unsubscribing from your newsletter. So, don't overdo it.
If you use the email address of customers who already purchased a product from you, a good idea to promote a pleasant shopping experience is to send them emails with products that are related to their previous purchase, as they may be interested in information on complementary products.
It is crucial to start creating a digital marketing plan focused on achieving these goals, so that your campaign brings the expected results.
You can also create a campaign in Google Adwords and use your profiles on social networks, to invite potential customers to visit a landing Page, where they can subscribe to your newsletter.
If these users have reached this point, they will probably be interested in the products you are offering, so they will be more receptive to an email marketing campaign.
Now, just send them useful content and information, creating a direct channel between the client and the company.
These types of emails can be used to build trust and improve brand image, if we know how to use them correctly.
Also, if the content is relevant to your subscribers, they could send it to other users, expanding the reach of your newsletter even more.
If you want to create successful email marketing campaigns, you'll have to pay attention  to some details:
Be original, to attract the attention of consumers.
Work extensively on content, taking care of all the lexical, grammatical and spelling details.
Take care of the visual aspect and the design; we recommend creating an attractive and minimalist newsletter.
The subject line of your email should be impacting, to encourage your customers to buy from you.
Thinking about the needs of your target audience will always be fundamental. You need to create a quick and easy purchase process so that they can acquire the product they want in a short time and without bureaucracy.
Plan the calls to action you are going to use.
Take advantage of special dates to create sales-oriented campaigns: Father's Day, Christmas, Valentine's Day, etc.
Create feelings of urgency with limited time promotions.
· Examples of brands that are enhancing the shopping experience through email marketing campaigns
1. Buzzfeed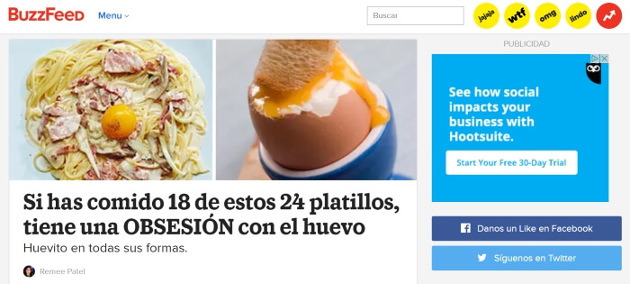 Buzzfeed emails are visually appealing. They are brief and relevant, but the most important point is that the messages are helping to attract traffic to their website.
The style of the content they are using on their site is similar to the newsletters they are sending: direct, attractive and encouraging customers to click.
The best thing is that when they sign up for your newsletters, they can select the subjects that interest them, from the many topics available on their site: Food, books, beauty, etc.
2. Uber
It's a clear example of a company that uses geolocation in all their email marketing campaigns.
When there is an event on a designated date, they study the time and the location of the nearest people, to send a newsletter to all those potential customers with offers and discount coupons, not only for them but also for their friends. Very original, right?
3. Oferplan
This is a company dedicated to offering products and services at very low prices through discount coupons that users can find on their site daily.
About Shopping Experience, this company has a clear strategy: They send a daily newsletter with all the offers of the day. In this way, if the user is close to these establishments, he can take advantage of these discounts.
A fantastic idea, especially for those who want to save some money.
4. Fnac
The Newsletters sent by Fnac make constant reference to the different seasons of the year, we are in, launching some initiatives and promotions, according to each season.
By doing this, they are creating custom newsletters, with content that their subscribers want to receive. A complete shopping experience!
5. Travel Agencies
Most travel agencies use the power of imagination to offer their services to potential customers, with attractive vacation options for all tastes and budgets.
6. Paypal
They use striking slogans on all their emails. They are characterized by being close to everyday situations, and at the same time giving a clear answer to a problem.
In this way, Paypal encourages the engagement with its clients, with a shopping experience that conveys confidence in their payment platform.
7. Airbnb
Airbnb catches readers' attention with emails that are not focused only on the subscriber, because they offer awesome offers for users to share their passions with their friends and loved ones.
8. Twitter
It is one of the most influential social networks and fundamental for a good digital marketing strategy.
The campaigns used by this social network are characterized by calling the attention of the users, informing them about what other people are doing on the platform.
One of the most popular emails is the classic: "What's happening in Twiter."
Conclusions
Improving the buying experience of your customers is vital to keeping them engaged with your brand. You should always put yourself in the shoes of your customers and try to understand what they are feeling during each stage of the shopping process.
No doubt they will become more loyal to your brand if you integrate this useful technique when sending your newsletters and, in general, your email marketing strategy will have better results.