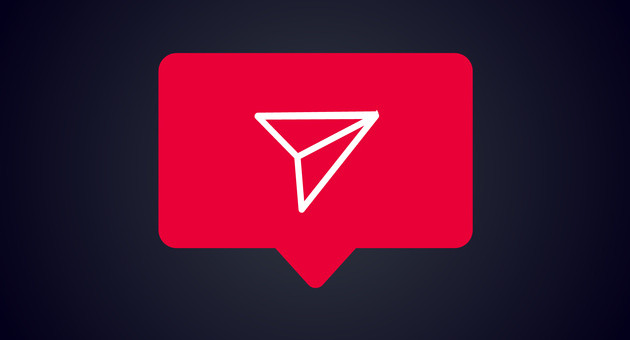 IGTV, the new Instagram video app
Instagram is consolidating its brand in one of the communities with the largest number of "faithful" followers.
With over one billion users worldwide, Instagram is definitely a meeting place for all photography lovers.
This was undoubtedly the origin of this social network, which is expanding its horizons and is most likely becoming the main rival of YouTube, which is the king of videos par excellence.
Before we start talking directly about the new application launched by Instagram, let's take a brief tour of the beginnings of this social network.
· About Instagram
Instagram was launched in 2010 as a mobile application for image sharing, developed by Kevin Systrom and Mike Krieger, two friends who loved the eighth art.
Both of them had a very clear idea, to develop an application that would allow users to edit their photos taken using their mobile phones. As a differential, this app would allow users to share these images with their followers. To this end, Instagram was created in October 2010.
The name Instagram is a combination of two words, instant, and telegrams.
Kevin and Mike who since childhood were two great fans of photography decided to make this play on words that reminded them of their childhood.
As of September 2011, Instagram was already being used by 10 million users and had become one of the most promising platforms.
Although in its early days Instagram was created for Apple, it was quickly updated for Android users, reaching in 2012 more than 80 million users (that same year the social network was acquired by Facebook for a billion dollars.)
The growth of Instagram has been unstoppable: in 2013 it reached a million users, in 2014 to 300 million and by 2016 it already had 700 million users worldwide.
But that's not all, Instagram is always being updated with new features. Although Instagram was created to edit and share images, little by little video tools were added, created to compete directly with Snapchat. Now the new challenge is IGTV, a tool designed to grab a slice of the market dominated by YouTube.
· What is IGTV
We could define this tool as a new video channel launched by Instagram, as a separate application.
One of the key features of this new app is the duration of videos users can publish. You can work with videos of up to 60 minutes.
IGTV promises to be the new rival of the YouTube platform, as the features of the two systems are very similar.
Among the main innovations presented by IGTV besides the duration of the video, this application is designed for watching videos in smartphones, offering two essential features for its users: full screen and vertical format.
These two features (added to the ease of use) of IGTV are key elements that will ensure its success.
· How does IGTV work?
As you can imagine, to access IGTV you will need an Instagram profile.
From the Instagram home screen, you can access IGTV (just by clicking on the new application icon). Another way to access it is through the IGTV APP, as long as you have installed this application previously on your smartphone.
After opening IGTV, you can access all the vídeos that your contacts and other users have posted on their IGTV channel.
It should be noted that, as with the rest of Instagram content, you can use the famous "Like" or send the videos to your contacts by "Direct" (private messages).
Also, the video content on the IGTV will be divided into four categories for user comfort:
For you: videos selected by the platform based on your preferences and contacts
Who you follow: videos that all your contacts on Instagram shared through IGTV
Popular: selection of videos recommended by the application itself based on the popularity of the video
Continue watching: videos you started watching but didn't finish.
· How to create your IGTV channel?
As we mentioned earlier, you can access IGTV using two options: from your Instagram profile or the IGTV app. Whatever option you choose, creating a channel is very fast and easy.
1.- Using your Instagram profile:
To create a new IGTV channel, you will need to access the Instagram application.
To do that, click the IGTV icon that appears in the top right corner of the start menu.
After accessing the APP, select the wheel icon and automatically the option to create a new channel will be displayed.
2.- Accessing IGTV from the application itself:
If you choose this option, you will have to download the APP.
After installing IGTV, you will need to login to your Instagram account. After logging in (you will have to add your username and password) you will be able to take advantage of this new feature offered by Instagram.
· Features of IGTV videos
As you can see, creating a video channel on IGTV is very fast and simple. When uploading content in the IGTV video format, you should consider the following:
Format: The video must be in MP4 format
Duration for standard profiles: from 15 seconds to 10 minutes
Length for verified profiles: profiles containing a high number of followers will be able to upload videos on IGTV of up to 60 minutes
Size: Videos should not exceed 650 MB. In the case of longer videos (up to 60 minutes) the maximum size will be 5.4 GB. You will need to import larger videos into IGTV using a computer.
· How to make money with IGTV
As we pointed out at the beginning of the article, IGTV could soon become the main competitor of YouTube, platform that until today reigns in a very profitable field: creators who monetized video content.
The so-called Youtubers, those influencers known to thousands of followers of their videos have lucrative sponsorship with different brands thanks to the influence and popularity of their respective channels on YouTube.
Although today IGTV is just a video streaming platform,this application is snowballing, becoming the favorite platform  of many video content creators.
Since the app has no advertising system so far, this means that IGTV currently doesn't allow users to monetize their content.
However, we believe that in a short time IGTV will offer resources for the monetization of videos.
· Advantages of using IGTV for your business
While it is not yet possible to monetize content in IGTV, the advantages that the application can offer to any company are:
The video is the most consumed content on the internet. In this way, you will be able to grab the attention of a larger number of users.
Video is the ideal format to connect with younger generations
The content available on IGTV can be an excellent tool for promoting your business:

You can show what you offer so that your followers find out how you work and how you can help them
Have you released a new product? create a video to show its features and present your product to your customers
Introduce your team members

Tell stories through a storytelling strategy to captivate your customers
Uploading videos continuously will generate confidence
Instagram has 1 billion users worldwide. Don't you think this is more than enough advantage for your business?
· IGTV and your email marketing strategy
Instagram is an ideal tool to complement your email marketing. This social platform has become one of the most popular networks around the world, since millions of people, use it daily to share their leisure time with their followers, but that's not all.
Instagram is undoubtedly a tool with high viralization power.
Most brands use the platform to promote their products, which makes famous stories gain vital importance when it comes to connecting with the public as well as generating highly targeted leads.
The video format has a greater presence on Instagram due to the high level of connection between brand and followers.
To help you, we are going to look at some strategies you can use on IGTV to complement your email marketing campaigns:
Create videos that show your audience interesting things. This way you will increase the likelihood of any users sharing your video with their contacts and increase the number of subscribers
Communicate promotions through your videos, which you should include in your newsletter
Hashtags may be your best ally. Use customized hashtags, adding them to your blog posts, newsletter and in your videos
Make collaborative videos with other brands, so you have the opportunity to captivate their followers as well
The titles should be striking (use keywords)
Remember: being active on Instagram will increase your number of followers and the number of visits to your site
To improve the results of your IGTV channel, we recommend the following:
Make a mention in your newsletter talking about your IGTV channel: you can use marked buttons with messages inviting your subscribers to subscribe to your IGTV channel! Or simply add one or more icons in the email.
Include a section where you mention your most popular videos. Inserting screenshots of videos can be very original and compelling.
If you still don't have your own IGTV channel, we hope that with our tips you will be encouraged to immerse yourself in the world of video format on Instagram.