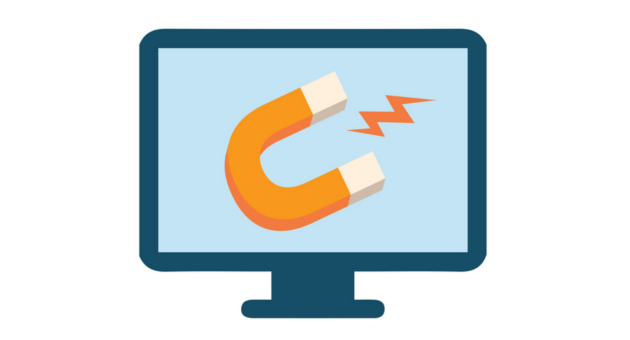 15 lead magnet types to boost customer loyalty
We can define a lead magnet as a kind of "bait," a gift that you would offer to the visitors of your site or blog in exchange for their data, so you can send them your news, offerings, discounts and all kinds of information about your company, your products or services.
It is a good technique to increase your mailing list, but it is not as easy to implement as it sounds.
When you are creating a Lead Magnet, you should keep in mind that it should be something that people who are visiting your page would consider valuable, that would help them in their work, or in their life in general.
Your gift should be something relevant to your visitors. so a person who is visiting your site and probably doesn't know you yet would agree to share his private data with you, even if you are only asking for his email address, you must demonstrate that you are someone reliable.
But what do you do with the subscribers you already have? They will receive your promo emails, news about your company, sales emails? Do you think this is enough? Will they stay loyal for a long time if that is your strategy?
You have certainly heard that information is power and that a list of emails with many subscribers is the best tool to sell on the Internet.
But this list of subscribers is not static, the same users who gave their permission for you to send them your newsletters may revoke it at any time if they are no longer happy with what you are offering  them. If they request to unsubscribe, you will lose these contacts and there is nothing you can do to force them to stay on your list, if they wish to stop receiving your newsletters, you will have to remove them from your database.
You will need to target this list very well, to know which topics are relevant to some subscribers but are not of interest to others. With this information, you will be able to send the right information to the right people.
Even so, no one guarantees that your subscribers will remain engaged forever, which means you should continue to demonstrate that they are extremely valuable to you.
In the world of sales and marketing, it is said that it is easier to sell again to a loyal customer than to get a new lead. If you apply this same saying to the web world, we could say that it is easier to maintain a subscriber than to attract new users to your mailing list.
You need to think about these subscribers who have already trusted you and show them that you care about them, that you have not forgotten them.
And one of the most important reasons to continue offering lead magnets for subscribers who have already signed up is for making sure they will remain faithful, as they have to know that we have exclusive content for our contacts, if they stopped receiving our newsletters; they would be missing out on these gifts.
If you've targeted your mailing list correctly, you're on the right track. You already know in what topics they are interested, you also know what they would not want to receive.
If you still don't have this information, the best thing to do would be to create a survey, offering a lead magnet if they respond to your message, to discover their preferences, their interests. Ask them what would motivate them to participate actively in your email marketing strategy, responding to your emails, helping you to improve your campaigns.
We have to make our subscribers feel happy, feel valued, they should be proud of the fact that they are part of our community and willing to become ambassadors of our brand.
We can do this by continuing to send lead magnets to our current subscribers.
Now, I want to give you a list with the top 15 lead magnets that you can create and send to your current subscribers.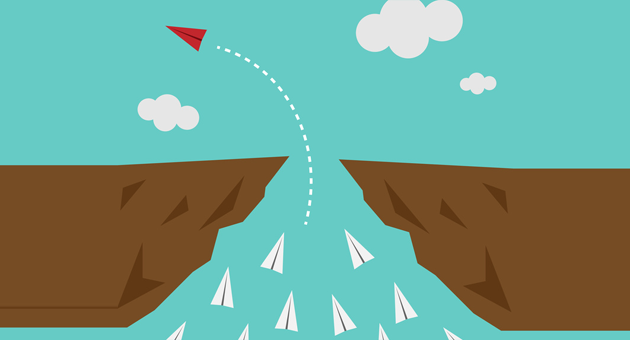 15 Best lead magnet types focused on your (current) subscriber community
Each type of business has a perfect lead magnet type for its community. An online store can offer samples of their products, discounts, preferred purchases for their subscribers, product testing, etc.
And it is not that a lawyer, for example, can't use this lead magnet in his website; the problem is that it is much more difficult for a lawyer to offer a lead magnet on his site than a car dealer that offers an exclusive gift to all subscribers who purchase a car. Do you understand what I'm trying to say?
I want to give you some ideas so you can adapt them to your strategy because each type of business can use this fantastic feature differently. Some lead magnets work better for the sale of products, others are recommended for promoting services.
1.- Free Webinar
Audiovisual content is much more accepted. For most people, watching a video requires less effort than reading a text, it's so much better than listening to audio.
A webinar is an online lecture about a very specific topic that could be of interest to a part of your subscribers (or all of them); you can record this lecture in a video of up to 45 minutes long, where you can explain the operation of your product, or how to use your software.
You can give legal advice. You can show the installations of your bar or restaurant, you can explain how to set up a product or how to paint a house.
As you can see, the webinar is one of the most versatile lead magnets, because the format is perfect for all types of industry or business.
What varies is the content, what is said and shown in it, that is why it should be valuable and relevant to your subscribers.
For example, a builder can create a webinar showing The last house that he just finished building, explaining the facilities available, the exclusive advantages with a special discount for subscribers who receive this lead magnet.
The same can be done by a restaurant owner, a lawyer, a doctor, a community manager, ETC
2.- Exclusive video
It may sound the same as a webinar, but it is not. A webinar is an online recording of a live event. Your subscribers can participate in this recording, as they were invited to connect to the platform to watch the webinar.
If you don't have the technical knowledge to create a webinar, you can work with videos, the best format to display content, to create engagement with your subscribers.
You can prepare a video about a very specific theme and offer it to your subscribers. If you've targeted your database correctly, you'll know what they would like to receive.
3.- Ebook
Anyone can edit an Ebook at home, and it is a good way to create content for a lead magnet.
While creating your ebook, you will need to write extensively about some topic related to your business. As I said at the beginning, this type of lead magnet may not be ideal for a virtual store, but it can be a great choice for a lawyer, a Community Manager who wishes to continue working, for an economist, etc.
With the ebook, you can talk about a specific topic, to help their subscribers with their knowledge and experience.
So it's good for two reasons: you will be helping your subscribers to solve a problem, in addition to demonstrating that you are an expert in your field.
4.- PDF guide
If you think it's the same as an ebook, think again. A PDF guide is not necessarily an ebook for several reasons.
With a PDF guide, you will help your subscriber with something relevant for him.
It may be a cooking recipe explained step by step, with all sorts of tricks to achieve perfection.
It can be a tutorial on how to clean the engine of your car, a step by step guide for customizing a bike, for formatting a Smartphone or updating a software.
As you can see, it is something very specific and will be useful for your subscribers, related to your business.
5.- Task List
Often it is not that we don't have time to do things, the problem is that we don't know how to organize ourselves to increase productivity.
With this type of lead magnet, we can create a schedule that our subscribers can follow so that they can do things faster and more efficiently.
For example, a lawyer could create a task list explaining the steps you would have to follow before buying a new house or selling a company.
A mechanic could create a task list explaining which items of your car should be reviewed before going on a vacation.
As you can see, it is a list to organize the information, through a checklist with the steps to follow to do something and achieve the best results.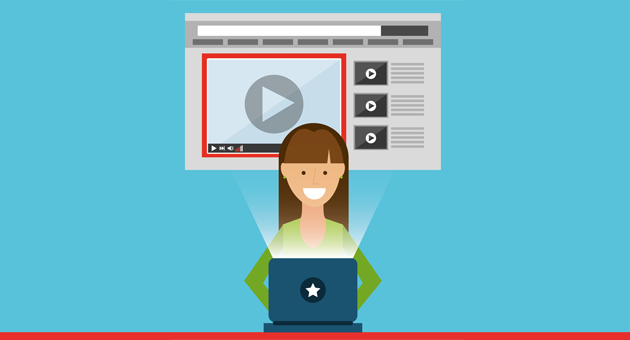 6.- Mini-course
If we think that there are teachers giving classes on a specific subject, we can understand why mini-courses have many advantages. Someone who is an expert on a topic might be able to teach it to other people.
With a mini-course on a topic very specific to your industry, you can demonstrate your expertise to your subscribers and build loyalty.
This is another type of lead magnet that doesn't work for everyone.
Let's think: How could a real estate agent use a mini-course?
Are they going to teach us how to sell apartments? This would not be logical, if we are not interested in working as real estate agents.
However, this type of lead magnet, yes, can be very interesting for all kinds of workshops (working with all sorts of concerts) because they can teach their subscribers to solve problems they don't want to deal with.
They show themselves as true repair specialists, true professionals, generating the necessary confidence so that, when their subscribers need the services offered by the workshop, they won't hesitate because they know they can trust the company.
7.- Online mini-courses
Exactly the same as the minicourses from the previous section, but hosted in the cloud so that, through an e-learning platform, your subscribers can access your content from anywhere.
With this, you can save a lot of space on your computer and you will not lose the mini-course if for some reason your computer stops working.
8.- Tutorials
Teach your subscribers how to properly use the products or the services you offer.
With this lead magnet, you can display all the characteristics of your products; You can teach them how to make the most of what you are selling, and you will be speaking directly to people who were previously interested.
This generic lead magnet can be created using ebooks, guides in PDF, video, live video, mini-courses, ETC.
And some examples can be a guide on how to do Networking effectively or even a step-by-step tutorial on how to use Mailrelay in your digital strategy and send your newsletters successfully.
9.- Free Trial
If you can offer a free trial of your product or service so that users can get to know it before buying it, this lead magnet will be an extremely valuable resource for attracting new customers.
Of course for a doctor, a lawyer or an economist, it would  be more challenging to create a lead magnet based on a free trial of their services, but that is not impossible.
However, any store, car dealer, companies providing services with monthly subscription, restaurants, ETC can offer a free trial to present what they are selling to people potentially interested in buying from them.
With this type of lead magnet, you can turn subscribers into customers in a short period of time. You will offer them a free trial for a few days, a basic version or even a free sample of a product so that they can see the advantages of what you are trying to sell them.
10.- Discounts
Creating a special, price-differentiated promotion for loyal customers is a fantastic sales strategy.
When designing a discount lead magnet, you should emphasize that this discount will be offered solely and exclusively to subscribers registered in your mailing list.
You demonstrate that they are special; you give them several advantages that others can't get because they are not subscribers. This strategy creates a sense of exclusivity, so your customers are happy to be on your mailing list.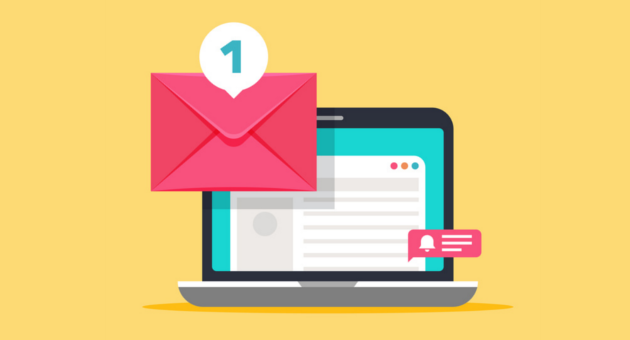 11.- Special offerings
Similar to the previous tip. However, your strategy would be different. You would not necessarily be offering lower prices, but exclusive advantages only for old subscribers.
Being a subscriber and staying loyal has several advantages, and one of these advantages can be a system where they can access the news before other users, or options for purchasing a product with different payment methods, a VIP area only for loyal subscribers, ETC.
You would need to offer something special to your faithful subscribers so that those who trust in you will be duly rewarded.
12.- Editable Templates
I have said that for lawyers, economists, doctors, it would be difficult to use some of the lead magnets I recommended. Well, this kind of lead magnet is perfect for these professionals.
If you are a lawyer, you could offer a template for your subscribers with the steps they should follow to respond to a legal notice.
Or if you offer accounting services, you could offer a template for your users to calculate their income tax, or a spreadsheet to calculate their monthly expenses.
With this type of lead magnet, we help our subscribers, offering something unique, that would be emailed only for those who subscribed to our newsletter.
13.- Free tickets
Many experts say that this type of lead magnet should be created using events related to your industry, that is, you should give tickets to an event related to your niche.
If you are a car dealer, you could give tickets for a race, if you have a bookstore, you could offer tickets for a literary prize.
But honestly, I work with social media and Content Marketing. Following this logic, I could only give tickets to digital marketing, right? But, would you reject tickets to watch Rafael Nadal?
A tennis game has nothing to do with digital marketing, but if I give some tickets for my subscribers, I don't think they would get angry with me.
If you give tickets to unique events related to your niche, this will surely arouse the interest of your subscribers, but if you want to give tickets to a show or event which you believe would be interesting to most of your subscribers (the Champions League final or to watch a famous singer), surely your subscribers will not mind that you are offering something that is not directly related to your niche.
14.- Free resources
Information is power. If you have relevant information that will help your subscribers, they will be happy with you.
With this lead magnet, you can offer, according to your industry, a series of tricks, shortcuts, tips, features, ETC. for free.
A lawyer could create a lead magnet for his subscribers with tips on what they should consider when they need to hire a lawyer and in what situations they can resolve legal issues for free.
15.-  Product Demonstration
With this, we are finishing this article with a list of lead magnets to improve the loyalty of your current subscribers and increase your sales.
Your customers may like your product, but don't fully understand its operation, its advantages, its possibilities, its benefits.
An attractive lead magnet that will help your subscribers better understand your product or service can be a great idea to give them something relevant and show them that they can trust you.
You need to keep in mind that your subscriber is already interested in what you have to offer and if you demonstrate all the benefits of your product or service you will be able to convert the subscriber into a new customer.
· Conclusion
And here's my lead magnet list you can use to build loyalty with your old subscribers, so they continue to trust you for a long time.
I hope you put them into practice and tell me the results in the comments, because only then will we learn and help each other.