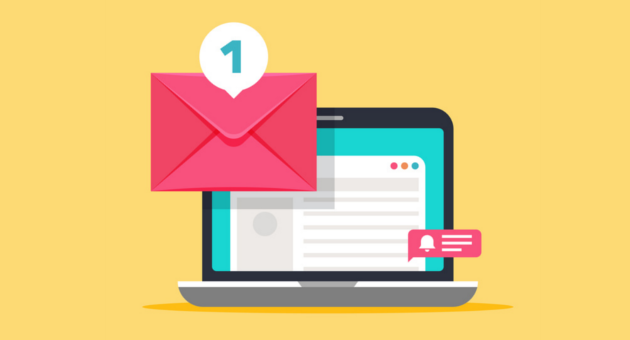 Checklist before sending a newsletter
We are getting busier, trying to do several things at the same time and although the ability to solve problems in an agile way is remarkable, the speed at which we finish our tasks can be a problem.
The problem is that often, we hardly even optimize your imagesabout what we are doing, especially when we have to repeat the same actions, over and over again. You have certainly heard of someone who has forgotten a pot on the stove with the fire on, or that spilled coffee on the keyboard.
If every day before starting work you put a cup of coffee in the same place, over time, you will pick the cup up  almost without thinking about it,  while you are looking at the screen and Reading something more important.
We do this because our brain is programmed to "save" energy, which helps us focus on tasks that we unconsciously consider that are more relevant at the moment.
If you are starting to work with email marketing and sending a newsletter is still a challenging task; you will undoubtedly be very careful and will think about every step you take.
But for users who already work with email marketing, this process is almost automatic. Many users can create a newsletter while working on other tasks, because they are accustomed to using an email marketing tool and don't have to think about what they are doing.
Maybe you don't believe it, but every month we get contacts from users who sent newsletters with errors to their subscribers, with broken links, incorrect information or old images.
If you just created a newsletter, the first thing you should do is to stop. Yes, when you send a newsletter immediately, you are more likely to make mistakes. So you should stop, work on other tasks, before revising it later.
That is true. Before sending a newsletter, you should finish all other urgent tasks. You could reply to the emails of the customers who contacted you, check your social networks, drink a cup of coffee (be careful with the keyboard) or just take a few minutes to think of something else.
When you have time available to work with email marketing, it will be time to start reviewing your message in detail, paying particular attention to the aspects that we will analyze in the next paragraphs.
When you start reviewing the newsletter, the first thing to do is to check the spam score of your campaign. If you send a newsletter with a score higher than 0, it is much more likely that the email will be blocked by the anti-spam filters.
Additionally, you can use other tools to review your newsletter. This system offers information about your campaign that can help you avoid many problems.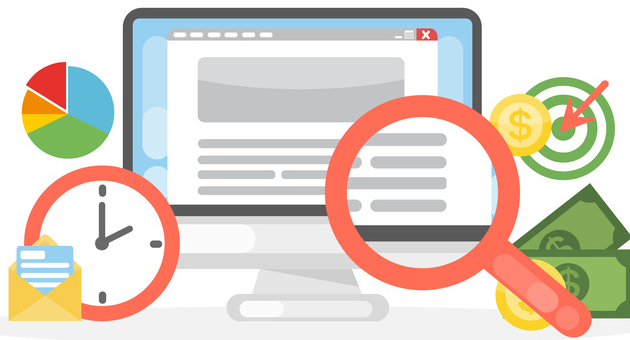 ► Revision of message content
The next step will be to carefully review all the information added in your newsletter. This is your last chance to review the text, the links and the images that you have included in your message.
Read the email trying to spot misspelled words, phrases that don't make sense and discordant or incorrect information. Review the product descriptions, paying particular attention to the essential information, such as price, promotion end date or other information that could impact your sales.
Especially when reviewing numbers, it is critical to confirm that you don't type the wrong ones, because the consequences could be severe. Imagine that you offer a product at the cost of $ 99.90. If you  make a mistake and write that the price of the product is $ 9.90, you would find it hard to explain to all customers who want to buy the product for the price indicated in the email that you made a mistake and that if they   really want to buy the product, they will have to pay more for it.
There are even on the internet stories of sites that promoted products with the wrong price and sold it for less than the price they had paid for the product, so it is imperative to review all this information before you send a newsletter.
Review all the links included in the newsletter to confirm that they aren't Broken. If you use Mailrelay Verifier, this tool will help you to check for broken links. However, you also should make sure that the links in the email marketing campaign are correct and that the subscriber will find the information you promised in the email.
If the links don't work correctly, your newsletter will not generate conversions. However, the worst will be that your subscribers will become frustrated with you, because they are wasting their time,  reading an email that offers something they can't get.
Imagine your frustration finding out, several days later, that the newsletter you sent included an incorrect link? You would lose many sales or readers, but this could have even more severe consequences. These unhappy users could decide to unsubscribe from your newsletter, so it's best not to risk it.
► Review your images
If you are sending a newsletter to sell black shoes with a 30% discount, what do you think Your subscribers would do if they saw an image showing brown shoes? Or black shoes, but from a different brand than the one you are selling?
For sales newsletters, images are a vital aspect to explain the features of a product, which means that you should make sure that they help the user to see all the details of the product quickly, even before reading the text of your message.
► Create persuasive calls to action
To create an effective newsletter, you will have to include at least one call to action in the body of the message. A CTA (call to action) is a brief message, a phrase or word that will prompt the user to an action.
This message will include a link, to direct the visitor to a landing page, an article, a contact form, ETC. As it is a very short message, it should be very direct and clear, so the reader knows exactly what you want him to do.
If you created a CTA in your newsletter, you should review these points:
Your CTA should not be hidden: To be effective, the user should be able to see it immediately upon opening the message, which means you should use a flashy message with a contrasting color and a striking  phrase.
The link should take the user right to the action: If you want the user to buy a product, you should include a direct link to the purchase page with information about this product. If you include a link to your site's home page, the user could start browsing other pages and never reach the shopping page.
The call to action should be clear: If you want the subscriber to buy a product, your CTA should clearly state what he should do after clicking on the link.
Before sending a newsletter, you will have to review the images that you have included several times. Not only to make sure they are relevant and illustrative but to confirm that they have been optimized correctly.
In email marketing, the size of the files will influence the effectiveness of the campaign, as this will affect the loading time of the newsletter. Don't
forget that many subscribers will read your message on a mobile device, which, in addition to having a smaller screen, may not be connected to a high-speed network.
There are many tools you can use to optimize your images. Many of them are free and easy to use, so you have no excuse to send a newsletter with images with problems.
Especially if you are starting out, it is very likely that at some point you will want to include attachments in your newsletter. However, if you are adding attachments, you should consider several factors.
The file type: Be careful not to include applications such as EXE or MSI files as these files may be regarded as suspicious by some antispam filters, and your message could be blocked.
File size: To put it bluntly, most of your users will not be interested in downloading a file with 20MB, no matter how relevant the content is. Sometimes we get catalogs with amazing photos and lots of pertinente information, but we don't have time to read this type of content on a smartphone.
Ideally, you should create a newsletter with relevant information and one or more links to access a landing page, which is where the user can find more information. If you include an attachment, your campaign could lose effectiveness because the user would not be on your site where it will be easier to complete the conversion.
If you need to work with attachments, we recommend uploading your file to a virtual server and only include the link in the content of your newsletter. To do that, you can use your FTP server or a free service such as Google Drive.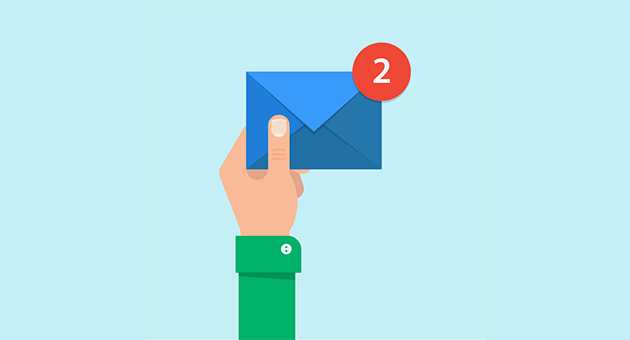 That is one of the points you should never forget. Whenever you create a new email marketing campaign, before sending the message to all your subscribers, you should send a test newsletter to at least  one email account.
Whenever possible, the best option is to send the test to multiple accounts from different ISPs to confirm that everything is correct. If you can't do that, you should at least create a free account in Gmail and send your newsletter to that test account, to find and fix errors  related to design and content.
Even though during the editing process everything seems correct, you should review the newsletter again, reading the message on an actual email client.
Different email clients have different ways of interpreting HTML tags, which can cause formatting problems in the design of your message. Also, you could take advantage of this process to do a final reading of your message, click on the main links of the newsletter, to make sure that everything is correct before sending a newsletter to all your contacts.
This test newsletter is also relevant to confirm that your campaign will not be considered as spam. Each antispam filter has different rules, so the more you test, the better.
If you have been working with email marketing for quite some time, you will undoubtedly know the importance of including an unsubscribe link in all the newsletters you send.
If you forget to include an unsubscribe link, you may have problems related to spam, since users who no longer want to receive your newsletter will have no other option to unsubscribe.
Since Mailrelay offers several unsubscribe options, when creating a newsletter, the user must add this option manually. If you use a default template; this option may be available, but don't forget to make sure that the unsubscribe link is available in a visible place of your email.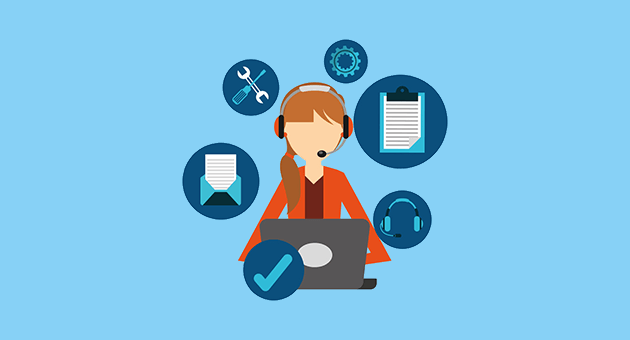 Often we make mistakes because we are not paying attention. By revising what we are doing, we can identify these mistakes and correct them. However, when we are intimately involved with something, it  may be difficult to detect small issues, aspects that although they don't seem relevant, can make all the difference in your open rates.
One of the best strategies in these cases is to ask for help. Before you send a newsletter to an email list, why not send the message to a friend or colleague who can give you his or her opinion on all aspects of your newsletter?
This is a technique known as "beta reading" and consists of sending a text for a person, or group of people, to be reviewed in search of problems or aspects that can be improved, before being available to the general public.
In other words, your beta reader can help you identify phrases which may not be clear, images that don't make sense, or give you other suggestions to improve your campaign.
You don't have to pay someone to do that; a beta reader can be anyone who has your trust to give you an honest opinion about your newsletter.
A good beta reader is not a person who is always praising your newsletter, but rather someone who helps you achieve better results. Positive feedback, with concrete and educated tips on aspects of your campaign that can be improved, will be the best gift that your friend or colleague can give you.
► Create A/B tests
Finally, I would like to give you another recommendation that many companies ignore. Before you send a newsletter to all your subscribers, you can create an A/B test to optimize the results of your email campaign.
This strategy is especially relevant for sending sales newsletters because each user who opens the email will count. Each click could mean another sale. That means that you should use all the available resources.
Why not try two subject lines to see which one works best? You don't have to spend a long time doing that. If you use Mailrelay as your email marketing software, you can create an a/b test in less than a minute.
You just have to create a new A/B test select the newsletter base and write the subjects you want to test. You can do that in a few seconds, but the results can be incredibly satisfactory.
After following all these steps, you can send a newsletter without worry, with the assurance that you did everything you could to ensure the success of your email marketing campaign.
Have you sent a newsletter with problems due to carelessness? Share your experience in the comments. That information will be critical so that our other readers don't make the same mistakes you made.