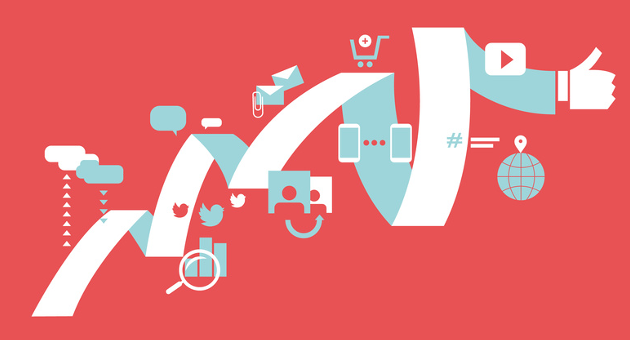 Copywriting Techniques to Create a Successful Linkedin Profile
Certainly, you want the texts of your website to be fundamental tools to increase your sales.
The texts on your website are a vital aspect of attracting visitors, but you also need to think of all the texts for your business. And there is a text that you usually forget: your Linkedin profile.
Your presence should be consistent. The design of your website should be compatible, your copywriting strategy should be consistent, but you have to keep working
To create a consistent presence, you can't forget about social networks.
That's why today we're going to talk about Linkedin.
This is a social network with very different characteristics, as it is a platform used by professionals, with few profiles created for humor and entertainment.
You can obviously use your profile for whatever you want; you don't only have to post professional content. However, most Linkedin profiles are incomplete and with little information.
How Many People Do You Know who have an optimized  LinkedIn Profile? How many people do you know who really know how to use Linkedin?
We want to help you work better with this social network.
· If the texts on your site are persuasive, why don't you work harder on the text in your LinkedIn profile?
What do you do when creating and populating your Linkedin profile? The answer is simple: write.
Write persuasive texts on Linkedin. If you are a copywriter, you already know what you need to do, but basically, you will need to use the same techniques that you have used on your website.
Not only because you have written the texts of your site and texts for your customers, but because the approach to a Linkedin profile is the same as you will use on any website.
You just need to consider the number of words. On a site, you don't need to worry about a limit of words or characters but in Linkedin you need to know how to synthesize to attract customers with few phrases.
· Users who visit your Linkedin profile could become your customers.
You should always believe that someone who visits your site might become your customer. The same thing happens with Linkedin.
Anyone can have a Linkedin profile, and I'll help you to do this in a few steps. You just need to know how to add the correct information and dedicate some time to this task.
Everything is very important in your Linkedin profile, but we need to highlight especially three parts, which are the most commonly seen: Headline, summary, and experiences.
Once you set up an effective profile, you can begin prospecting on LinkedIn as you will have a powerful marketing tool at your disposal.
· Headline (name of your Linkedin profile: your value proposition
Think about the number of profiles you've visited on Linkedin that use basic headlines such as:
John Last name. Industrial Engineer.
Carmen Surname: Labor lawyer.
This will not work to attract followers. The first words that the what visitors will read about you should reflect your value proposition.
A profession is not a value proposition. It is something for which you have devoted years of training, effort, and work, sometimes unpaid. But this doesn't reflect the advantages you will bring to anyone who hires you.
The value proposition is a phrase that everyone will write differently.
Therefore, yours and that of another person with the same profession will not be the same.
If you write that you are an industrial engineer and nothing else, how will you differentiate you from all other industrial engineers on Linkedin?
· What should you include in your value proposition?
There are 3 essential elements for building this value proposition.
There are 3 essential elements for building this value proposition.
For whom are your services: this will be your ideal customer, your niche market.
Advantages of your services or products.
How you can help your customers: here you will talk about your services and products, explaining how you can help the companies that hire you to solve their problems.
As all this can always seem confusing, we will see some concrete examples.
Examples of the value proposition
Let's look at the value proposition of a copywriter who specialized in working with photographers.
For who are your services: for photo studios that have a website.
How You Can Help: Offering copywriting services.
Benefits of working with you: By using copywriting techniques, we can create a friendlier website, with persuasive texts that will boost conversion rates.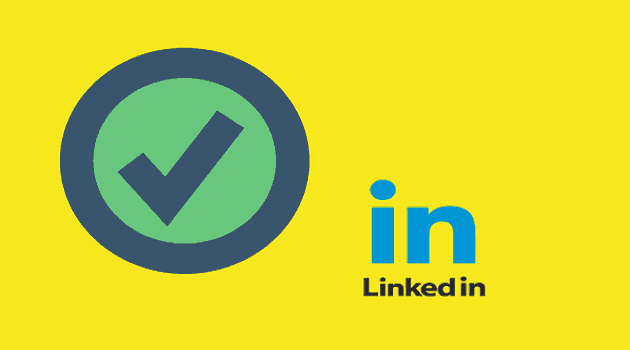 The wording of the proposed value can be as follows: Using copywriting, it is possible to help photography studios to get more and better clients through their website, writing persuasive texts.
Another example might be a marketing consultant who works for psychologists (so that we don't talk only about copywriting) giving digital marketing courses and advisory services.
Here the value proposition would be: I help freelance psychologists and psychology offices to increase their income through marketing consulting and customized digital marketing courses for psychologists.
The writing format of the value proposition can be this or another, but the three elements described should always be present.
· The Linkedin summary: write as if it were the home page of your site
That's where we have to use our skills as copywriters, but as we have a maximum of 2000 characters, we will have to add only the most relevant information. That said, we should take advantage of these 2000 characters. Don't write just four lines as the majority of Linkedin users usually do.
Start talking in a close and personal way about your contribution. You can say your name, the benefits of your services and why your services are vital.
To use a different topic and not just talk about copywriting, let's see the example of a web designer.
You can explain that you work so your customers can create a strong online presence, differentiating yourself from the competition with a professional website.
You can also briefly explain why in your experience, creating a site with a well-defined corporate identity, easy to navigate and with an attractive layout is key to the success of any company, showing the advantages of working with you and your differentials.
As we have a very concise value proposition, this is one of the best spaces to develop it. Go back to working with the points that make up your value proposition (for who are your services, how can you help your customers and what are the benefits of working with you) explaining these aspects with more details.
Briefly explain your services and your work process. As an example of the work process, I will briefly detail the process of an editor and copywriter: request for customer information, research, writing the text, delivery to the client for revisions and delivery of the final text.
If you are not a copywriter, think about the stages you follow during your work and explain them.
Also, include links to your site so the reader can get more information.
On a homepage or services page, we can add testimonials. We can use the same strategy in our Linkedin profile. Add some testimonials from your major customers, with links to their website.
Don't forget to add your contact information. Add the address of your website, contact page, and email.
As you can see, this is very simple for anyone who has ever worked with copywriting in the past.
The experiences: the best opportunity to achieve several goals at the same time
The experiences in Linkedin are the jobs you did.
You can also include a voluntary or unpaid job if you consider this work relevant.
In this section, it's better to talk about your primary experiences, those that are more relevant and that will attract companies interested in contracting your services.
To talk about your most important experiences, review the main aspects of your sales page because you certainly included much information about your experiences. Don't you have an optimized sales? You should start creating it right now.
It doesn't matter if you have a sales page or not, you will need to include the following aspects:
The problem of your ideal client.
Your value proposition with this specific service: for who is your service, what it is and what your customers will get if they trust you.
What is your way of working: you started to detail your process when you wrote the summary, and here you can explain in more detail how you work.
Include testimonials and results from customers who have contracted your services: These results are key to convincing new customers to work with you. For example, if you are an SEO consultant, you can say that after implementing their SEO strategy, a customer has increased his traffic in more than 80%.
Your contact information. Another way to include testimonials in Linkedin is the recommendations. Using this option, your customers can leave a review of your work, explaining how you helped them and what the results were.
With this, you already know how to write your professional experiences. However, there are other points you should consider.
Tips for organizing your Linkedin experiences
If you are a freelancer and have multiple services, fill in a different experience for each service, as long as you don't work with many services. In this case, it is better to group similar services so as not to confuse your visitors.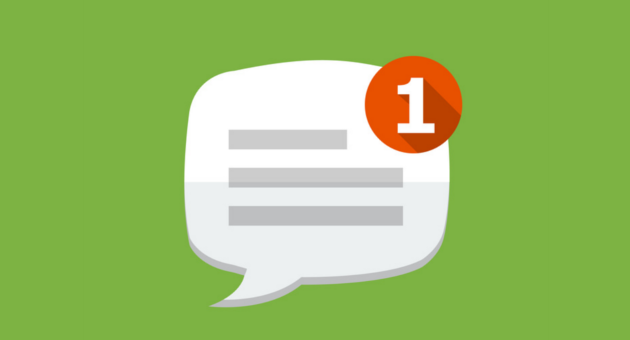 If you work for other companies, you will also need to organize your experiences correctly according to their relevance.
If you worked in more than one department in the same company, you would need to add another experience for each job.
If the companies where you worked have a business profile in Linkedin, add links to these profiles when creating your experiences.
Your profile will look much more professional if you include the company logo where you played this role. However, this will not always be possible, because not all companies have a business page on Linkedin.
If you are a freelancer, why don't you create your own business page on Linkedin? You can fill in all fields with your information and describe the services that you offer on your site (courses, products, and services) and add your logo, to display it in your profile experiences.
Other less relevant experiences on your profile
In addition to your current experiences, you certainly have other previous which you are not interested in highlighting either. Even so, you will need to add basic information and include them.
Include basic information about the job.
How the company benefited from your work.
What goals did you achieve?
Explain your responsibilities.
You may not be familiar with the type of information about the experiences you can include, so I'll give you some examples of work skills that we see in many profiles: empathy, teamwork, problem-solving, analysis capability, synthesis capability, proficiency in languages, proactivity, ability to manage groups of people, teaching, concentration, perseverance, etc.
Include multimedia content to improve your Linkedin profile and differentiate yourself from the competition
This part is one of the things that can make the most difference in your profile, but which is generally not taken into account. Here you can attach videos, images, and SlideShare presentations.
You can attach multimedia content across multiple areas of your profile to enhance your image of professionalism.
If you have videos, slideshows and images that can add strength to your value proposition, attach them.
If you think you don't have any valuable multimedia content, I'll give you an idea of how to create it. Get the most popular post you've published on your blog, create a slideshow with this content and include it with your experiences.
You can also do this if you have published a master's thesis or similar. Select the main content to present it in slides and attach it with your studies.
You can include some complementary work with your studies, not to talk just about your courses. This will be your point of differentiation, especially when you are a student who just finished college and you have no professional experience.
Are you ready to give your Linkedin profile a boost?
I believe that with the tips in this article, you have enough information to update your Linkedin profile. If you have other recommendations, please help us in the comments.