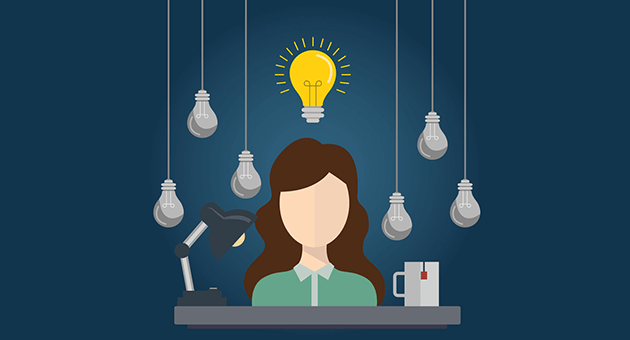 How to create a successful business
No matter the size of the company, the goal is always the same: to make the business grow and prosper.
And in the business world, we are always inspired by successful companies, looking to learn a little about the situations experienced by entrepreneurs who have been in the market for a long time.
And there are many stories of companies overcoming challenges to become successful.
But inspiration alone may not be enough to turn your idea into a successful business. Many times we leave aside some crucial stages of the planning process  that are essential for achieving the desired results, and when we fail to achieve our goals, we have difficulty identifying the reason for the problem.
Each business is unique and has different needs, but some practices and actions are part of the routine of the big companies, and are responsible for their good results.
Do you want to know what successful businesses have in common?
Planning
In small and medium enterprises it is normal that day-to-day activities end up compromising the planning of the company. Or even, as these entrepreneurs usually have less experience, they believe that preparation is necessary only for large projects, but that is a mistake.
All companies need to have a consistent business plan to avoid problems, as an incorrect strategy could cause incalculable damage to your business.
The business plan is a written document stating the objectives of the company and what steps should be taken to achieve them. It can be done before you start creating the company, as a market study, or when the company decides to work with new products or services.
With good planning, it will be possible to think about all the actions you are going to take and anticipate all existing challenges or problems, to find the best solution for each situation.
To make your business thrive, you have to plan all the steps of your strategy, pass all ideas to paper or create a file with your goals, so you can check it later and see what you still have to do.
Creating a detailed list of all the steps of your strategy may seem unnecessary, but this information will help you evaluate the results of each action, or to correct what is not working. The best thing,  in this case, is to create a checklist that you can update and edit, as a small detail could make all the difference.
Investment in innovation
This is one of the main differentials between successful companies and weak companies: investments in innovations.
Today new technologies are continually emerging, and companies need to keep up to date in the market. Companies that don't want to will end up losing opportunities to attract new customers and enter new markets.
The road to success lies in investing in the updating and training of your staff and also in the new technological tools available in the market.
Although technology investment is sometimes a bit costly, it provides a guaranteed return on increased productivity, reduced monthly costs, and scalability.
Use of management tools
Successful business managers think about every detail.
Also, a good internal organization allows the management to be assertive and clear, as a business should be.
Small businesses often don't have the necessary number of employees and activities end up accumulating, and to prevent this from becoming a problem, it is essential to work with management tools to facilitate the administration of the various sectors of the business and guarantee the best performance.
One of the great helpers of this organization process is an ERP business management software that allows the manager to track the main sectors of the company, such as inventory control, financial control, electronic invoice generation, budgets, sales, customer and supplier registrations and much more.
Also, the system offers options for generating customized reports for each module, which helps managers to make informed decisions.
It is essential to choose an online ERP software, which offers mobile access, that is, that allows access from any location, from any device. This facilitates control of the company even when the manager is traveling and can't go to the office.
Another important point is to check the frequency of updates and copies of the data to ensure the security of the information and the system used.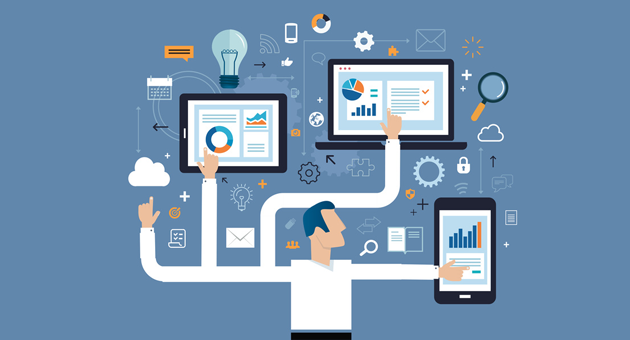 Investment in marketing actions
Today, with so much competition in all sectors, companies need to invest in marketing campaigns to be seen and remembered by their customers.
With the Internet in full expansion, digital marketing is quite efficient as a strategy for promoting brands, new products or services.
Online marketing platforms offer a variety of resources that help you better target your campaigns, so that you can work with leads that have an interest in the products you are selling.
Also, marketing automation tools provide the scalability that businesses so desperately need.
Many entrepreneurs believe that through a single marketing tool they can achieve all their goals, but they ignore the main secret to the success of any digital marketing strategy: Diversification.
If for example you get many customers with Facebook Ads campaigns, but you don't send newsletters to keep these clients engaged with your brand, you are losing money, because whenever you have to sell a new product, you will have to pay for a new campaign, otherwise you won't get new customers.
If you want to send email marketing, but you don't have a content marketing strategy, you will not be able to get the desired results because you won't have anything interesting to offer your subscribers  in your newsletters.
Resilience
Resilience is surely one of the main characteristics of successful companies. Resilience consists in being prepared to face challenges that may arise along the way and move on, believing in the ideals of the brand and the project.
Think about how many difficult situations big companies, already in the market for many years, have been through. How many financial crises, negative corporate image , drop in sales and so many other difficulties they have had to face. But these companies were resilient and remained strong because they had people who believed in the project.
It is essential to pay attention to perceive the nuances of the market and predict the right moment to adopt a more aggressive strategy, or to take more conservative actions. Many times the business we  idealize doesn't correspond to reality or even the market changes during the process, and we have to reinvent and come up with new ideas for the project.
And don't think that only old companies need this skill, many startup companies also need to face the market resistances to grow.
Successful companies have to innovate, adapt and reinvent themselves.
Interpersonal Intelligence: Leadership and Customer Relations
There is a well-known phrase from Simon Sinek that says: "100% of customers are people, 100% of employees are people if you don't understand people; you don't understand business."
With this overview of the world of business, we can understand the importance of knowing how to deal with people, in general.
The main skill of a successful company is communication with people, whether customers or employees. And we can describe this skill in one word: leadership.
Successful companies have leaders, people who can motivate themselves and motivate others. Leaders pass on the passion of their work to their team, which is contagious and feels co-responsible and interested  in the success of the business.
Mission and purpose of the company
All companies need to generate income to remain sustainable, but in the case of relationships between people it is essential that the company demonstrate a strong sense of purpose, a reason for existing, which must be more relevant than the desire to make a lot of money.
Successful companies assume and invest in the identity of their brands because they understand that all the relationships to which they are dependent are fundamentally human and imply feelings.
Contribution with society, through participation in social projects or conservation of the environment, transmits a human bias that helps to bring people closer together. Adding these values to the brand certainly is a good strategy.
People management
The partners of the company are fundamental pieces for the good results of the business.
You can have excellent products or services, work efficiently to improve brand identity, but if the people who work with these products are not passionate about the brand if they are not worried about  the success of the business and in offering quality to the customers, all this effort will be for nothing.
Hiring good employees and valuing them through training, better compensation, internal promotions, bonuses, offering benefits that provide a better quality of life are excellent ways to keep all employees  involved and engaged. These measures make employees strive for the success of the company.
Reinvestment
For the company to be sustainable, it is essential to work with business financial management.
Some of the revenue must be reinvested in the company itself, making improvements, investing in innovations, in new products or services, in research, hiring new employees or providing training to existing workers.
It is important to realize that products that are successful today may not maintain that result after a few years.
Build your brand
Every successful company has a strong and well-known brand and to achieve that level it is essential to do consistent brand work and unique visual identity. The logo is the representation of the company for the public and makes people identify with the brand.
As we have already explained, each company is unique and has different needs, but when it comes to the foundation of the business, these tips are essential for achieving good results.
They are often overlooked because of the many daily activities, but for creating a successful business, you will have to dedicate time and resources to your planning, as without a good strategy your dreams will never come true.
Take advantage of our advice and transform your business into a successful company.