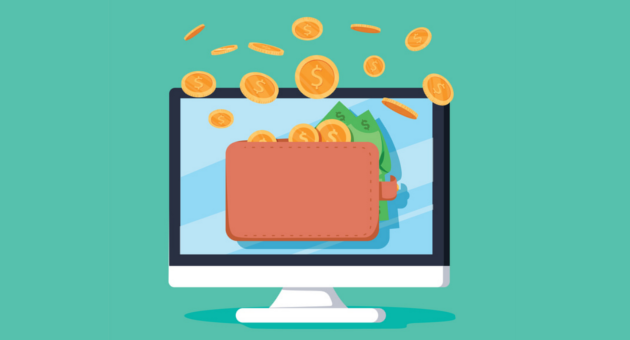 How to monetize your email list
Email marketing is a very effective communication tool.
As it is much less intrusive than other marketing methods, your customers will be more willing to click on the link you added in your newsletter.
Obviously, to achieve your goals, you will need to work with a high-quality email list.
What does that mean? Well, your email list should only include loyal customers who are interested in what you are offering. This will be vital to prevent your messages from being flagged as spam.
· How to generate a high-quality mailing list
Before you start planning your email marketing campaigns, it is essential to create a quality database. Here are some simple tips for creating a good email list:
Create a database with your own resources
Create promotions to attract new subscribers
Try to find partners to help you create an opt-in email list
Work with companies from your niche to develop joint lead capture strategies.
As you can see, the "trick" is to provide our future subscribers with something that catches their attention, because if they don't receive anything in return, they probably won't want to register: You can create promotions, ebooks, courses, and much more.
·  Monetizing your email list
After creating an email list, you can start making money from it. So grab a pen and paper and start taking notes!
1. Use your own database
If you have read our previous advice and generated a list of subscribers with your own resources, although you may not have thought about it, you have saved a lot of money.
You could hire a marketing agency to create an email list, but the costs of these campaigns are high.
2. Market your products or services
If you are a freelancer, you will not need to share your earnings with others. Even if you invest time, you will make profits in the end.
Spend a period of time developing new products: reports, studies, a course that you can offer your subscribers.
You can create infoproducts and sell them to your subscribers.
If you have created a targeted email list, many subscribers will be interested in your product.
3. Sell affiliate products
Affiliate marketing is a strategy to generate extra income widely used in digital marketing.
You can work with affiliate marketing to promote products related to your niche and create partnerships with influencers who can help you promote your brand.
If you have an engaged subscriber list, you can generate revenue from your database through affiliate marketing campaigns. Your loyal subscribers will trust you, as they know that you would only recommend relevant products.
4. Promote third-party products
Another option would be to promote products or services from other companies as a recommendation to your subscribers.
But what exactly does it consist of?
What you can do is get in touch with companies that offer products or services and promote them to your subscribers directly in exchange for a commission.
You can offer your email list to marketing agencies, or contact other companies directly.
You need to understand that this type of strategy can bring negative results because if you have not clearly requested permission from all your subscribers, explaining that they could receive information about other companies, you will be sending spam and will suffer the consequences of this type of action.
You should also be careful to promote only products that are reliable and relevant to your audience.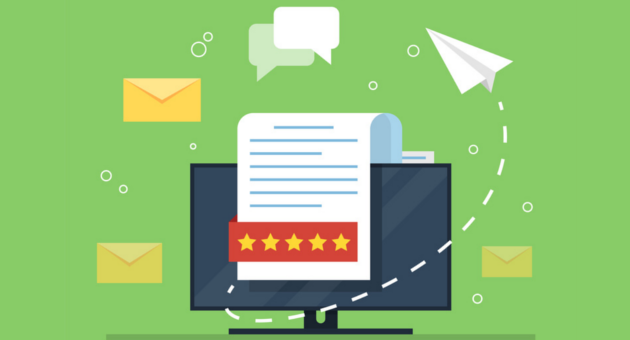 5. Request recommendations and references from customers
Word of mouth is essential to promote products and services.
If your customers recommend your services to third parties, they will prefer to opt for the recommendation of a satisfied customer than to start searching for a new product or service.
We recommend that you contact your subscribers to request recommendations and references.
You will be pleasantly surprised by the number of users who will accept to recommend your products to their friends or send you a testimonial or leave a review.
You should create a brief, informative, and visually appealing newsletter.
Banners, in addition to directing your subscribers to sites of interest, can help attract the reader's attention to the information you want to highlight.
The banners you include should add value to the information you are providing, but you should remember that a newsletter isn't a website. Don't add too many images on your email campaigns.
7. Create emails with sponsored content
It is certainly a very interesting option to generate revenue from your email list.
You can promote content sponsored by other companies. This content could be created by you or by another company. You must offer added value to your subscribers for this strategy to work for you and the sponsor.
It is important to emphasize that this strategy will work best if the content is relevant to the sponsor, with a link to their website.
You can charge per link or a fixed amount for content promoted on your email list.
This technique has become one of the best options to increase income with an email list.
What you should do to apply this strategy is to create a monthly subscription plan. Customers who sign up will receive exclusive content via email.
That way, they can receive valuable information that other subscribers won't receive.
9.  Mentoring
As a general rule, your readers want to receive content for something basic: they need information.
Take advantage of it! Have you considered adding consultancy, mentoring, or advisory services?
That way, you could make money working with something you love doing.
The best option, in this case, would be to charge an hourly fee, although you can create other options depending on the type of services you want to offer.
10. Increase web traffic and generate revenue with AdSense
If you share your best content with your list of subscribers, your web traffic will increase.
Also, if you are part of the Google AdSense program, you can maximize your revenue, as the CTR will be higher because it is an audience that knows you and is loyal.
11. Advantages of using Mailrelay to create an email list
If you work with upselling, you can offer more advanced and more expensive products to your customers.
Likewise, cross-selling will allow you to provide your customers with products or services complementary to a purchase already made (or that they are considering).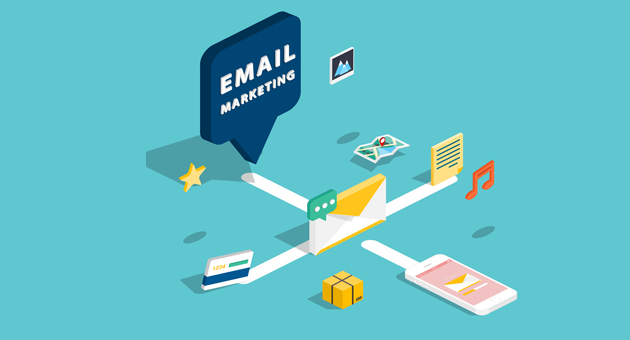 · Advantages of using Mailrelay to create an email list
Mailrelay will undoubtedly help you with the most crucial task for any business or company: acquiring customers.
Without that, it will be impossible to create a list of emails. Here are some of the many advantages of choosing Mailrelay in your email marketing strategy:
Easy and intuitive use: free newsletter templates, campaign scheduler, advanced filters for subscriber segmentation, A/B testing
Custom segmentation: you can create and manage your databases with an advanced subscriber list
Easy email list management: you can filter subscribers by status, by activity, with an advanced subscriber scoring system.
It allows you to: create a newsletter, send email campaigns, manage your subscriber list, and much more.
Free autoresponder system
Analysis of your email marketing campaign: you can measure all the results of your campaign in real-time. You will have relevant information and will be able to see who opened your email (even knowing the day and time), unsubscribe requests, browsers most used by your subscribers, geographic information of your contacts and click reports
Personalized subscription form: You can create custom subscription forms to attract more subscribers and grow your email list.
Conclusions
Email marketing is one of the most effective strategies for acquiring customers, provided it is done correctly. Your first step will be to create an email list with users who are really interested in what you do. If you can do that, your prospects will become your brand ambassadors.
Loyal customers will be vital for the success of your business.
Translated by Micheli.