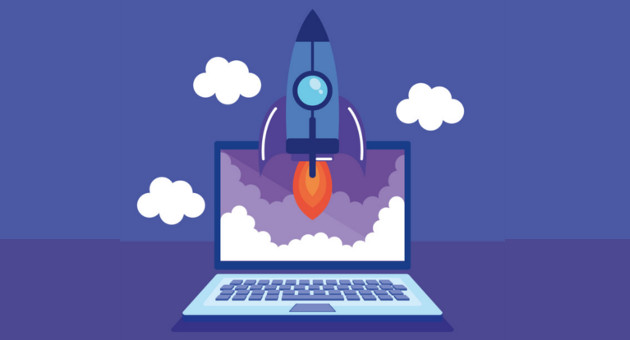 Digital advertising is changing, should you change too?
When we talk about the evolution of digital advertising, we have to look back and admire everything we have achieved so far. A few years ago, you had to spend a lot of money to attract new customers.
Small businesses had to settle for ads on local newspapers, while well-known brands invested millions in ads on TV, radio, and magazines. However, nowadays any business owner can advertise products or  services to a targeted audience with just a few clicks; and without having to invest a lot of money.
But it turns out that the current market is continually evolving and requires us to analyze what we are doing and what needs to be changed again.
Digital advertising is one of those pillars that we should never ignore in the competitive online world and, although changes are taking place slowly, it is essential to understand how these transformations will affect the market in the future.
Today, we're going to talk a little bit about these changes to help you prepare for these transformations.
Let's get started!
· What is changing?
► Google and Facebook: two powerful tools with unmatched ads
Until now, the best way to reach the right audience was through Google Adwords, and it's a fantastic way of offering our ads on different pages or websites, in addition to allowing us to rank our links in the first pages without spending so much time working with SEO.
But Facebook came to revolutionize this market and created a system of targeted ads that brought several advantages to companies of all sizes.
Google has always dominated this market, but lately, Facebook has become a stronger competitor.
In fact, a study by eMarketer confirmed the following: 63% of digital advertising in the United States "goes" through these two giants.
Google, in 2017, made $ 24 billion in digital advertising, while Facebook took $ 10 billion from this pie.
The other third of the market is being absorbed by other players, such as Microsoft, Amazon, Twitter, among others:
Many analysts agree that Twitter has failed to establish itself in this market, although this platform has millions of users worldwide.
With that, we need to answer a vital question: will Twitter still be a good channel to advertise? Why was this platform unable to follow other social media sites?
It is difficult to answer this question in a nutshell, but the most important thing is to understand that you must choose the best channel for your strategy, no matter if it is the most used system or a niche platform.
► The video is here to stay.
Since 2016, I frequently read about the role that video is playing in digital marketing; It seems that Internet users are feeling very comfortable with the format, which is why we see more and more commercials in videos.
For example, YouTube is selling more and more ads, and, in each play, it includes a video ad, and Facebook is doing the same thing.
I know, like no one else, that paid ads tend to be annoying to users of these social platforms, but I think, despite that, it still represents a good way to acquire potential customers.
What the market has in store for video is prosperous and encouraging, for example, Cisco, during the last quarter of last year, published some figures that prove that video will dominate the market more and more:
By 2021, 81% of Internet traffic will be dominated by video.
Live video will grow 15 times between 2016 and 2021.
It would take you five million years to watch the amount of video that will be played monthly in 2021.
That is, if within your objectives you are reaching the public respecting the demands of the market, it is only right that you think about creating videos to entertain and attract the attention of your target audience.
Have you identified the type of video you are going to create?
► Amazon will transform the market in many countries
Until recently, Amazon was a sales platform, but Jeff Bezos realized he would need to start offering other services, and in a few years, he transformed the company into a global giant.
If we look again at the eMarketer graph, we see that Amazon is taking a role in digital advertising, that is, it shows that it takes a lot to get to Google, but at least in 2017 it conquered 5.4% of the digital advertising market, and according to the same image, for this year, it was estimated that it would be gaining more ground, reaching 7.3, which demonstrates that this platform is an appropriate  option.
Amazon could become a threat to Google and Facebook because it knows exactly what the consumer buys.
This platform collects information in real-time about users' purchasing behavior and can offer micro-targeted ads. Therefore, it will be widely used by marketing agencies and entrepreneurs.
Pay attention; we believe that this system will offer options to promote businesses of all types.
However, we always recommend testing, as what works for us will not necessarily work for you.
But we still need to answer this question: is it worth changing your marketing and advertising actions according to what is happening in the sector today?
Yes, because it is almost impossible to manage a successful business without publicizing your project on the web. Remember the saying, "If you're not online, you don't exist." 
And if you want to sell, you need to reach more people, because if they don't know that you exist, they won't visit your site.
You don't need a lot of money to start investing in paid ads, but if you have questions, you can read the information offered by the platform you want to use.
You don't have to work with all systems at the same time; invest wisely, but mostly based on real data and not guesswork.
It's time to read more, explore, study, and analyze.