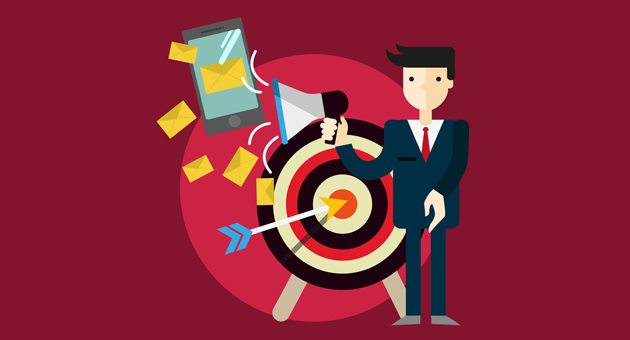 Trends in Digital Marketing for 2019
Writing a post on trends in Digital Marketing in 2019 can sound very adventurous.
Not even those of us who work with this industry on a daily basis can guess all the innovations that the major technological and social brands and the search engines will present for the next year.
For example, in January 2018, we received the news about a large change in Facebook's algorithm that brought us many headaches for several months. We were not expecting anything so drastic, although we were not surprised in excess.
So why are we still writing these posts about trends in digital marketing?
From my point of view, companies and brands need to talk about strategies for the next year. And that's the relevance of that kind of articles.
In a way, I think it's the responsibility of marketers, because talking about our experience can help other people to update their marketing strategy for next year.
So let's see what I think we can expect for 2019 in the Digital Marketing world.
*1.Social eCommerce will be a trend in 2019
During 2018, we saw the whirlwind of updates that some social platforms started to implement. LinkedIn, Instagram and Facebook, mainly.
And these last two are the ones that showed us that maybe we should start rethinking a maxim advocated by many social media professionals:
Social networks are not a sales channel (at least literally).
Are you sure?
►  Instagram Shopping
Instagram Shopping revolutionized online commerce with a new sales platform in 2018. This platform was created to offer a direct sales channel between sellers and consumers.
This platform will continue to be a trend, and more brands will create their store in this application.
It is very likely that the buying process will be simplified and companies will be able to manage payments directly using the platform.
There is a brand that knows very well how to use this feature. I recommend that you take a look to get an idea of how to apply this option on your sales strategy: Warby Parker.
Consumers increasingly buy with smartphone and Instagram wants to take advantage of this trend.
►  The Facebook Store
Zuckerberg wants to take advantage of Social eCommerce in all the platforms he purchased. With the success of Instagram shopping, he announced improvements for the social network with the largest number of users in the world.
Now you can use APPs in your store. The Smart Facebooke Stories.  Do you think users want to buy on Facebook?
► Facebook Marketplace for companies
We already know the Facebook Marketplace. But the novelty is that they are already testing its operation in the US for businesses.
Have you ever imagined finding brands selling their products using this platform? Do you think it could be one of the Digital Marketing trends in 2019?
► Pinterest
When I talk about social e-commerce, I like to highlight Pinterest.
Although in countries like Spain its use has diminished, in the USA and Mexico, for example, it is an influential social network in certain sectors.
If you have an eCommerce from one of these sectors (decoration, fashion, crafts, Etc, I recommend you include Pinterest in your Social Media Marketing strategy. Remember that each pin places the users a click closer to your eCommerce.
And now, allow me to talk about a wish, more than a trend.
The Pinterest link system for online stores looks very promising. I read a while ago that they were preparing an update of this service. If they really can regain the leading role they had years ago, it will be a social network to consider when making your sales strategy.
*2. Reviews for local businesses
Google reviews are increasingly important. Of course, local companies are the most benefited. Therefore, their owners have begun to change their strategy to take advantage of this new tool.
Google gives them a lot of value and during this year of 2018, many companies started to optimize their process to work with Google My Business, in many cases with the help of experts in this platform.
Undoubtedly, in 2019, we will need to consider this feature when planning our digital marketing strategy.
This will help improve the domain reputation, which will be critical to improve the outcome of your SEO strategy.
*3. Social Selling for B2B Companies
Social selling is taking off in the business world.
Many companies have realized the importance of creating a sales strategy based on LinkedIn and began training their sales and marketing staff to work with these social platforms.
Many marketing courses already address this topic.
B2B will clearly benefit from this current way of doing business because companies are already seeing that old cold marketing methods are no longer working as before.
This will certainly be one of the Digital Marketing trends in 2019.

*4. Video Marketing will be even more vital
We have been talking about video as the new way of creating digital content for a few years, because we believe that it is relevant to the marketing actions of companies of all sizes.
And we believe its use will continue to increase next year.
► Ephemeral Videos for Businesses
Snapchat didn't die in 2018, as some predicted. This platform still has a high number of faithful followers. But Instagram Stories are becoming a key resource for many companies to publicize their events, products or services. Not even Instagram TV overtook this tool.
Users love these "homemade" videos. And many brands, always aware that they should offer what their customers are looking for, began to use short videos in their digital marketing strategy.
2019 will be your opportunity to stand out because we already see many strategies created based on this type of content.
Of course, we will see many other organizations that will use this feature.
► Video testimonials
A fantastic option for promoting your business and start building trust.
There is nothing better than showing that your customers are saying good things about your brand. If they can record a video with a testimonial, that will be fantastic for your marketing strategy.
► Videos in blog posts
One of the strategies being implemented for improving Blog statistics is to embed videos into articles.
More and more bloggers are using this option.
We can state without fear of making mistakes that it will be a trend in digital marketing for 2019.
A quick tip: Since you will upload these videos to YouTube, take advantage of them to improve your SEO strategy on this platform. Even if you use it only as a repository, you should explore all the possibilities for improving your domain authority.
*5. High priority in the mobile version of professional websites
Countless reports show that the number of users connected to the Internet through mobile devices is increasing exponentially.
And to respond to this demand, many web designers are modifying their workflow.
Until recently, they created responsive sites (adapted to mobile devices). However, why not do the opposite?
Many sites are already being created first for mobile devices and later are adapted to desktops.
I am sure that in 2019 we will see many websites created specifically for mobile devices.
*6. AMP for sites
Continuing with the previous step, what happens if your site is using conventional methods?
Google was one of the driving force behind this open source code for adapting websites to mobile devices.
It is the ideal complement to the idea of prioritizing content for sites optimized for smartphones or tablets.
This is another trend you should consider when you start creating your digital marketing strategy for 2019.
*7. Paid ads on Social Networks
Due to the changes in some algorithms (led by Facebook), many marketing managers had to seriously consider spending money on social networks, as their results dropped drastically in 2018.
► Using groups as an alternative to business pages
Facebook groups in particular can be considered the best alternative for boosting a brand in this social network.
The involvement of the users who participate in these groups and the fact that they are not commercial spaces makes them a great option for sharing content and tips for everyone.
Anyone can join a Facebook group (if it is not private), you don't need a business profile. If you join groups, you should be part of the community and offer help to other users, not just try to send your products or talk about your brand.
LinkedIn also confirmed that the company would launch some new features in the next months. Among the most interesting options, we will be able to create groups, the user feed will display the posts, and we will receive notifications about the participation of followers.
LinkedIn groups will be a trend in Digital Marketing for 2019.
► Social Ads
We can safely say that without advertising on social networks, it will be very difficult to achieve your goals.
It is true that some sectors need to spend more money than others, but the reduction of organic reach forced companies to invest more money in paid campaigns on social networks.
► Streaming
To create a successful marketing strategy, companies need to invest in skilled people.
Live video streaming will continue to grow and be a trend in 2019.
Professionals working in this area need time to create a content strategy and to interact with users who are watching the videos.
We will certainly see more live broadcasts next year.
*8.  SEO, SEO, and more SEO
And speaking of ranking, the combination of SEO strategies mixed with other Marketing and Blogging techniques will continue to grow.
Although this is a very technical concept, more and more marketers started to use this terminology and appreciate its value.
Many successful professionals are working hard to perfect their knowledge in SEO.
► SEO for content
Today, for me, SEO and Content Marketing are indissoluble.
You can create great texts and publish extremely relevant articles, but if you don't optimize your content for search engines, your potential customers won't find it, as they will see other pages when they search for the information you are offering.
And, conversely, you can apply the most advanced SEO techniques you know, but if your visitors don't like your content, you will not be able to get to the first page.
That is, we should try to please Google and our ideal audience.
► SEO on page
Following the general trend of SEO for 2019, On Page will be one of the protagonists, because it is something that depends on the webmaster.
This makes the process manageable and controllable, and for this reason, more and more webmasters are starting to use this technique in their marketing strategy.
I'm sure that many other professionals will use this technique in their Digital Marketing strategy. However, do you think marketing managers will recognize the potential of this technique?
► Link Building
This is another of the three prominent pillars of any SEO strategy.
We are not just talking about links on external pages, purchased or exchanged with other webmasters. That is, links added in relevant content to visitors.
Content Marketing will continue to be a trend, with a focus on getting external links, for example with Guest Blogging.
*9. Content marketing will continue to be a trend in 2019
Content Marketing will not lose prominence in 2019.
This technique will remain strong and one of the foundations of Inbound Marketing.
Customers will remain at the heart of corporate strategies because the work that was done a long time ago will bring the expected results.
Quality versus quantity is the basis of selling by attraction and not  by invasion.
*10. Marketing Automation
Marketing automation was already a trend in 2018 andwill be even more critical in 2019.
Process automation helps us to be more efficient and save time (and money). We can spend this budget on other actions and dedicate more time on tasks that really require our personal dedication.
► Email Marketing
Once you have planned your email marketing strategy, you can schedule your campaigns and the software will send it automatically to your subscribers.
Companies like the host of this post, Mailrelay, work daily to put at our disposal the necessary tools that will allow us to achieve our goals.
► Chatbots
Almost everyone knows what a chatbot is, but there is still much to learn when it comes to programming them.
The challenge for 2019 is to get personalized answers to consumers' questions — human and dynamic responses that meet the basic needs of customers visiting a website or social network and require support or help.
*11. Influencers versus microinfluencers
Do you think brands will stop working with influencers on their digital marketing strategy?
I believe that although they are still fundamental in some sectors (such as cosmetics), we can't continue to call it a trend.
But the idea pleased everyone: brands, users and protagonists. Is it the moment for micro-influencers to start getting a bigger slice of this cake?
My opinion is that these new profiles will gain ground as the main actors in the company's campaigns. They have already been relevant in 2018, and it looks like the coming months will be central to these professionals.
Conclusion
I'm sure you miss something I have not commented on. Would you like to send us your suggestions in the comments?
For example, I was in doubt whether voice search would be a trend in 2019. I'm not really sure about that. In 2018, many companies started to boost their efforts to optimize their content for voice search, but it seems that this option is still not the first choice among most users. This doesn't mean, of course, that it will not be critical in the future.
I would also like you to comment on whether these aspects will be relevant in planning your digital marketing strategy for next year.
Do you think you can apply some of these recommendations in your business?