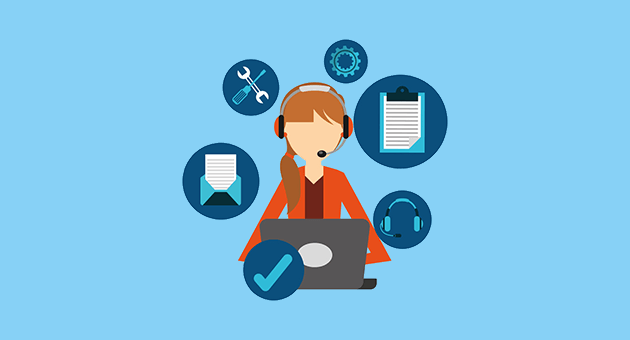 What are the main qualities you should look for in an email marketing expert?
If you want to create a successful digital marketing strategy, you will have to plan all the steps you will follow and take different aspects into account. When it comes to attracting customers and building confidence, a clear strategy will make all the difference.
And nowadays it is not enough to have a presence on the internet, because it is necessary to devise a viable strategy for working with different communication channels.
As a team leader or head of digital marketing, you need to be versatile and think out of the box to create a 360º strategy; working with a social media manager or an email marketing expert.
From my experience, I can tell you that finding the best professional to play this role can become a really complex task.
So in this article, I want to talk about:
The aspects you should consider for identifying the best professional to manage your email marketing strategy.
What skills should a specialist in this field have?
How to add this professional role to your workforce.
· Factors you should consider for Identifying an Email Marketing Expert.
Selecting an email marketing specialist among all the professionals are not easy, especially when you don't dominate the terminology of this industry, or you have little experience with tools and techniques.
Certain criteria are basic when choosing a specialist in this area and they will help you find the best professional for your company:
► Online Reputation
One of the most basic ways to select candidates to work with you is to research their reputation and professional career on the Internet. Obviously, this will not solve all the problems, because we can never trust 100% in everything that is on the Internet.
However, if you check the following channels, you can start an initial selection of professionals who fall into the profile you are looking for:
Google: You can find reviews of other companies and recommendations from colleagues who have already worked with the person that you are planning to hire or with whom you would like to collaborate.
Social media: If this person has public profiles, you can view what kind of content he is sharing, if it's up to date and following the trends of the sector. You can also see if he has a friendly relationship with other professionals and if he is a professional interested in learning and evolving.
LinkedIn: This is the best social platform for talking about work and connect professionally with other people. So it will help you to find up-to-date information about his past experiences.
Blog: If the candidate has a blog about marketing campaigns, or is posting content on other sites, you would need to read his texts to better know his ideas and analyze his knowledge.
In any case, the most important when looking for a professional specialized in email marketing, is to know his relationship with other professionals in the industry, the type of information he shares, as well as the opinions of former customers and employees.
The more data you have about the professionals interested in working with your digital marketing project, the easier it will be for you to identify who really can be considered a specialist and, above all, who will be the best choice to help you achieve your goals.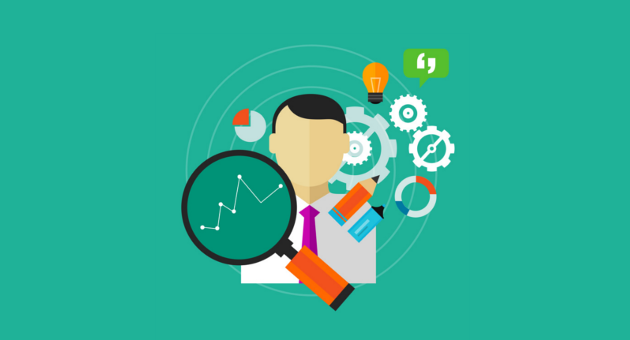 ► Qualities
Just as a graphic designer needs creativity and empathy to put himself in the place of his customer, an expert in email marketing can be defined by some of the features I outline below:
Planner: This feature is critical in email marketing because we always need to plan our strategy.
Analyst: He should be able to detect problems, identify what is happening and what needs to be changed, and reorienting the strategy when needed.
Multitasking: Email marketing requires knowledge of different aspects, that is why someone who can work with several tasks at the same time will be perfect for creating and managing your email marketing campaigns.
Strategist: email marketing, in addition to planning, requires a strategy to deliver tangible results. In many cases, the experience of a professional in this area will be fundamental for detecting possible problems before the newsletter is sent.
Proactive: Someone who really knows the trends of the moment, not only controls his area of expertise, but also is constantly searching for information to improve the results of your digital marketing strategy is a good person to work with email marketing.
► Experience
It is essential that when you hire an expert in email marketing, you take into account his level of knowledge based on his experience, mainly in the following aspects:
Knowledge of the best email marketing tools: A professional dedicated to the management of email campaigns won't know all the characteristics of the data management tools on the market, but he should be an expert in the main services of the sector and understand their differentials to be able to evaluate the best email marketing software for your company.
Management of specialized features: Someone who is accustomed to sending email marketing campaigns, knows how to deal with advanced features like autoresponders, A/B tests and triggers (among others).
Managing databases and segmented lists: an expert on email marketing needs to know the best options for organizing lists, creating custom campaigns and target subscribers.
Before looking for the best professional for your email marketing strategy, it is recommended to briefly list the characteristics you are looking for and the experiences you consider relevant.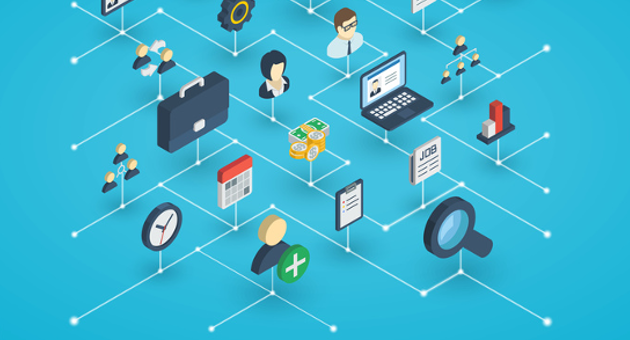 ► Strategist
When I have to include someone on my team, I always look for someone who can offer different points of view and bring a unique look to each of the strategies we are planning to apply. Therefore, I consider strategic vision as a key factor when choosing the perfect professional.
And how do you know if a professional has strategic skills? One of the factors you can observe is his interest in getting more information about your project, to identify errors and to be able to propose  possible improvements such as:
The goals you want to achieve with your email marketing campaigns.
Other marketing actions, on social media, SEO, ETC.
Current email marketing strategies.
Status of the mailing list.
New systems for creating mailing lists, automation of newsletters and relevant statistics for future campaigns.
· Tips for adding this role to your business or team
In addition to finding a serious and dependable professional, you have to see how he will fit into your work model, as each person on your team will play a key role in your company's success. Your role, as a manager, is to delegate tasks and choose the best professionals to help you.
To get a prior idea of the best work methodology to achieve your goals and how the new professional can help you, I would like to give you some tips:
► Rearrange tasks in advance
Before considering delegating tasks to a specialist in email marketing, you should start analyzing the current situation of your team (or work methodology if you don't have a team):
Current Professionals: Check who is in charge of sending email marketing campaigns in your company.
Tasks Assigned: This is a good time to analyze which job profiles are critical to your business model and determine if you could do something to improve productivity.
Workflow: Study how things are done now, at what level your projects flow and try to find out if there would be a more effective way to proceed to transform your business into a scalable business model.
Also, remember that having external support from a third party specialist in the sector favors the generation of new ideas. This is why having a qualified professional can help you to update your digital marketing strategy.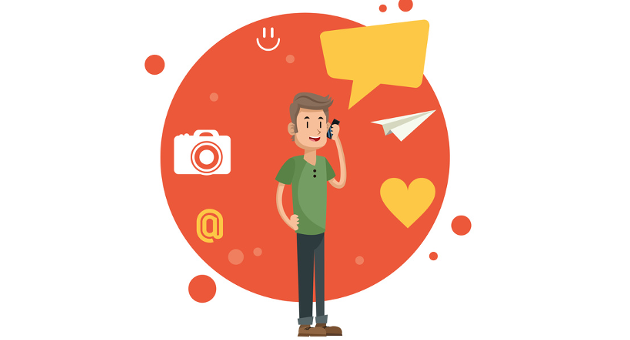 ► Use teamwork tools
Both to improve productivity and to facilitate the Workflow between multiple members, you should choose well the tools that your staff will use to manage the work. Here are some of my favorites:
Task management tools: some like Trello, Todoist, Asana or Slack, allow assigning tasks to different members, I set deadlines and see if the workflow is progressing properly.
Tools for sharing documents: with Google Drive or Dropbox you can work online with other professionals and, best of all, from different locations.
► Explore the specific features for email marketing
As I mentioned earlier, email marketing specialists probably are not familiar with all systems. In any case, if he really understood the strategy and techniques you want to implement, he will quickly learn to work with your favorite software.
Using a professional email marketing tool will be vital to gain in productivity and take advantage of every action.
For example, with Mailrelay certain features help Any email marketing professional to work better. These are the ones that I consider more important and that I use daily on my projects:
Smartdelivery: Mailrelay has its own algorithms and technologies for improving delivery rates constantly.
Statistics and Reports: Although each professional will customize the reports based on what he needs to analyze, Mailrelay offers a series of advanced statistics that facilitate this type of analysis.
Unsubscribe Request Management: This tool manages unsubscribe requests automatically by removing these subscribers from your active mailing list.
Autoresponders and scheduling newsletters: some tasks can greatly facilitate the work of the specialized professional in email marketing.
► Measure the results before and after sending
One of the things that usually worries us when we need to add a new member to our team or outsource some marketing task is the return on investment.
Therefore, before proposing an offer to a professional, you should analyze the profitability of each strategy and thus evaluate the actual productivity of the entire team. This way, you can improve your results, optimizing your budget for your needs.
It is often not so much about spending more money, but about distributing your budget and delegating tasks so that each person can dedicate himself exclusively to the work and, above all, feel comfortable in the new environment.
Each digital marketing area must be managed by professionals who can integrate all the channels and get the most out of them.
So when looking for a specialist to work on your email marketing strategy, you should take into account his/her knowledge, his skills and how this person will fit into your team.
Think of the time you spend on these selection tasks as an investment that will be worth in the long term, avoiding future problems and inconveniences.
What professionals would you like to hire?
Are you thinking about hiring someone to help you manage your marketing strategy?